Our most popular blog of 2015 was something l wrote around this time last year about product trends on eBay and Amazon, which included the surge in popularity of vinyl and selfie sticks.
This Christmas, judging by social media, the game Pie Face, was on a lot of people's letters to Santa and is currently the second best-seller in the games category on Amazon, just behind Cards Against Humanity.
How to Identify Trending Products
Richard Lazazzera, an ecommerce entrepreneur who runs the great blog, A Better Lemonade Stand, recently identified 11 trending products for 2016 to help sellers looking for new product inspiration.
Richard uses a wide range of tools and techniques to help identify trending products including Google Trends, Instagram, Pinterest and trend publications such as PSFK.
Google Trends provides a graph spanning ten years showing how popular the search term is. You will also see a regional breakdown and any related search terms.
Here's our seven favourite products from Richard's list which we think could be big sellers on Amazon and eBay this year.
You'll also see the interest graph for the search term from Google Trends for each of the seven products to help you see how the popularity and interest of the product has grown in recent years.
However, with increased product popularity also comes increased competition so do your own research on Amazon and eBay to find out how saturated the market is.
Ecommerce Product Trends for 2016
1. Coconut oil-based products
I started using Lucy Bee coconut oil for cooking recently as a healthier alternative to olive oil after seeing it on fitness guru, Joe Wicks' (The Body Coach) Instagram.
It's become a huge trend within the health and fitness sector and continues to grab people's interest as you'll see from the Google Trends graph below. Coconut oil can be used for many different purposes from making your own soaps to helping you get to sleep!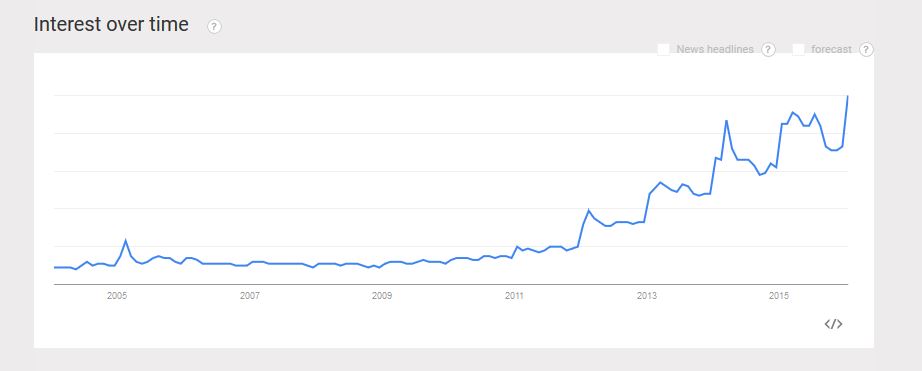 2. Beard oil
The beard trend of 2014 and 2015 looks set to continue into 2016.
Beard products including beard oil are expected to be popular this year in what is fast-becoming a very competitive marketplace.
Beard oil is designed to make beards smell better and feel softer.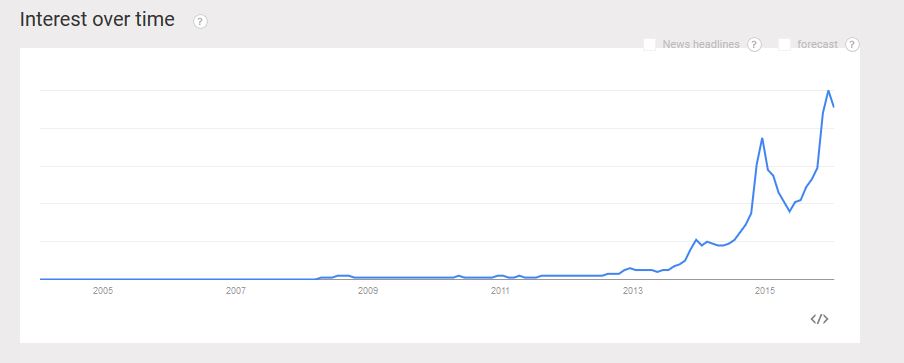 Keep your trending products competitively priced on Amazon 24/7
Repricing is the single biggest Buy Box factor you can address today!
Start My Free Trial
3. Green tea
The health benefits of green tea have been widely known for years.
Green tea is predicted to gain increased popularity in 2016, especially at this time of the year, after Christmas over-indulgence.
Green tea contains less caffeine than tea and coffee, and has many uses and product variations including green tea extract.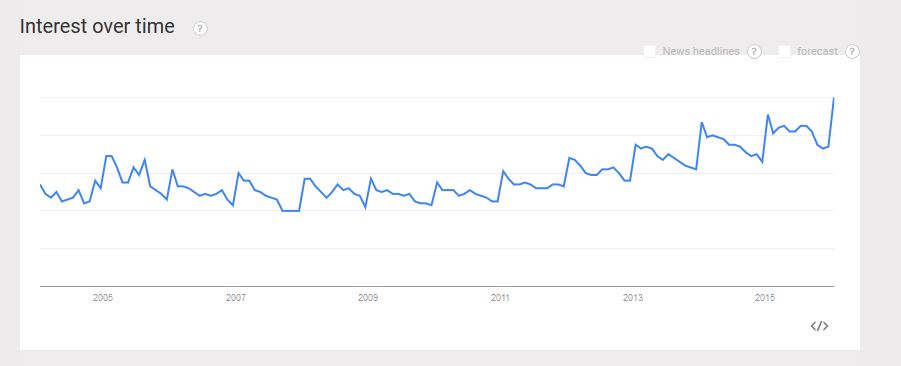 4. Matcha tea

Staying with the green tea trend, our next trending product is Matcha tea. Matcha tea is considered to be a premium green tea that comes in fine powder form and offers increased health benefits.
Its popularity has risen sharply since 2014 and this is expected to continue in 2016.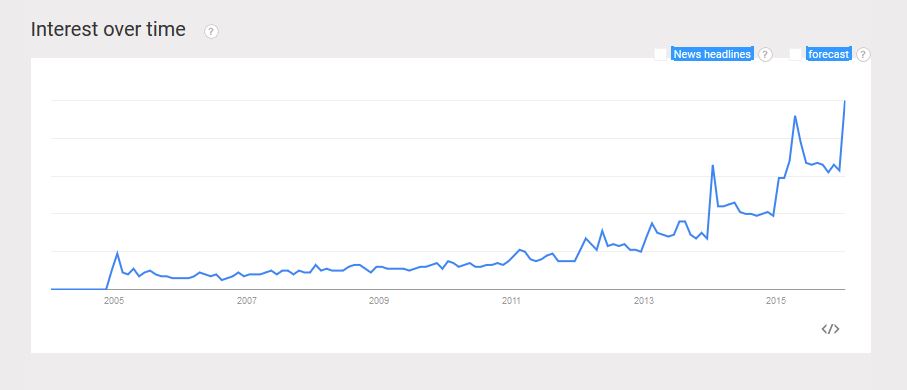 5. Coffee scrub
If you thought coffee was just for your morning caffeine fix, then think again!
A relatively new trend which appears to have been started by Frank Body, is coffee-based body scrub.
Coffee-based skincare range is designed to target cellulite, stretch marks, psoriasis, eczema and other skin conditions leaving your skin feeling soft.
This is a great example of someone taking a current product on the market and re-purposing it.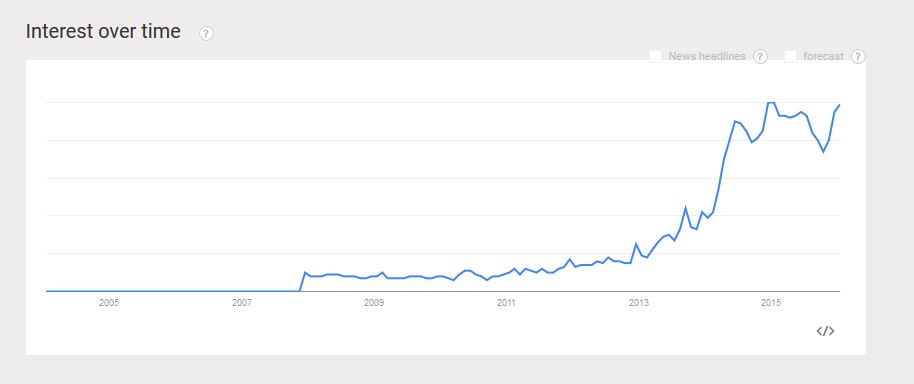 6. Detoxes (tea-based)
If you're on Instagram, then you may have seen tea-based detoxes on your news feed.
Whilst, we're not convinced by the claims of some of these products, which appear to be no more than tea with good marketing, they are trending in the health and nutrition category and continuing to grab interest, especially with those, including me, partaking in Dry January.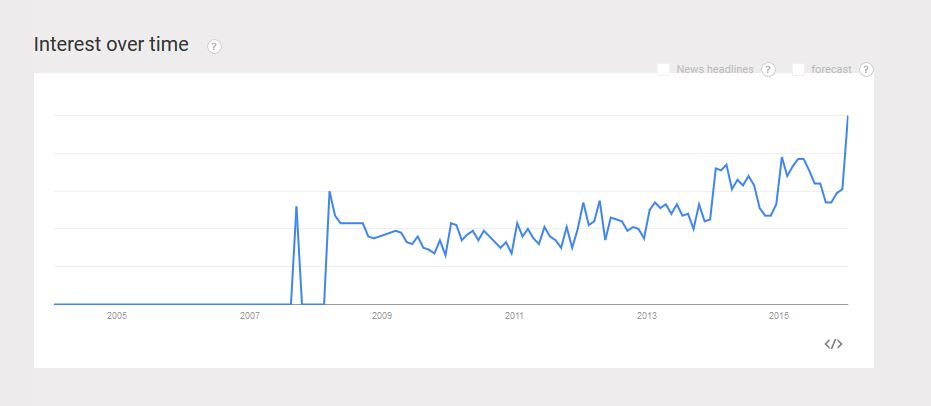 7. Adult colouring books
One trend that continues to surprise me is the recent trend in adult colouring books.
If you've looked at the best-selling books on Amazon over the last few months, there's a high chance you'll have spotted this growing fad.
With increasing numbers of people suffering from stress (work-related or other types of stress), any books helping adults to relax and unwind are set to be popular in 2016.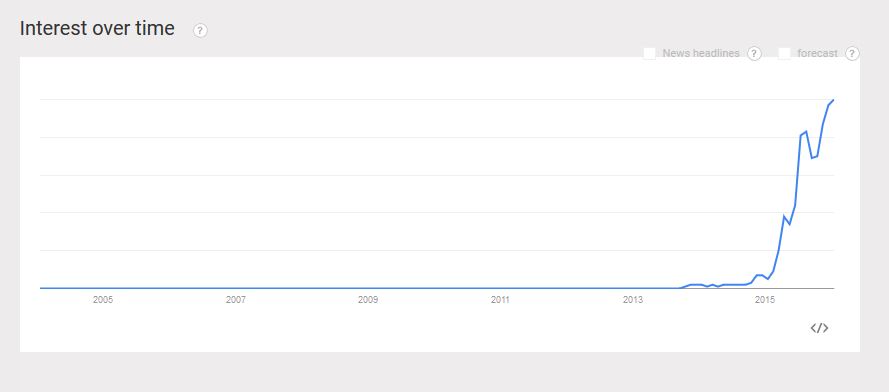 The Price is Right
We hope this blog has helped inspire those of you looking to expand their current product range or new sellers looking to join the ecommerce boom in 2016.
Once you've started selling on Amazon, you may find yourself spending hours every week manually updating your prices. Luckily, we have something that can save you time and hassle, whilst also increasing your sales and profits—helping you win more Buy Boxes.
Sound good?
Start repricing today by signing up for your free 15-day trial of RepricerExpress, the best Amazon repricing software out there and see what all the fuss is about.
You can decide what you want to spend all that extra free-time doing whether it be invigorating your skin using a coffee-based body scrub or relaxing with an adult colouring book!
The choice is yours.