Guest post by Stephen from Full-Time FBA
So here we are, approaching the last quarter of 2021 and it's shaping up to be the biggest ever for Amazon sellers, but whilst most of you will enjoy higher sales, you're leaving a lot of opportunities on the table if you don't do anything differently to maximise how much you sell, and for how much. Top Amazon seller, Stephen Smotherman shares ten things you need to know to maximise profits and sales during this bumper period.
1. Amazon's busy Q4 is November to January
Although most of us think of October to December as the fourth quarter, Stephen reminds us that, in terms of Amazon sales, November to January is when things really happen for Amazon sellers, so prepare yourself for a busy November and don't panic too much if October isn't keeping you too busy.
2. Keep plenty of stock for January too
For many sellers, January can be almost as busy and profitable as December, when many shoppers use those Amazon gift cards to get what they actually wanted for Christmas. The January sales are still a huge part of the retail calendar, so ensure you've got plenty of stock left in the new year.
3. Don't let sales rank mislead you in Q4
Stephen reminds us products that perhaps ranked 200,000 to 300,000 during the summer and only sell twice per month, might sell one per day during December. Toys are an obvious example here but there are plenty of products that will shift a lot more volume during the run-up to Christmas.
4. Approval to sell toys is only for Merchant Fulfilled
If you're worried that you may not get approved by Amazon to sell in the Toys & Games category during the holiday season, remember, that approval is only relevant if you're selling Merchant Fulfilled toys—if you're selling via FBA, approval is automatic during the holiday sales season.
5. Adjust your repricing strategy
Stephen recommends that sellers slow down on repricing as products can typically sell for more closer to Christmas. As a company with vast repricing experience, we would recommend you adjust your repricing strategies to follow trends upwards in price in November and December.
By looking on CamelCamelCamel you'll see if an item's price tends to go up during the last quarter — if it does, you can quickly adjust its Min and Max upwards and allow the repricer to find you the most competitive price in line with other sellers. Regardless of what price your item is at, it needs to be competitive in relation to competitors if you're going to win more Buy Box share and high visibility.
Related: 6 Amazon Repricing Strategies Every Seller Needs to Know
6. Don't chase the 'Holiday Hot Toy' list
Stephen's reasoning behind not stocking toys from the 'Holiday Hot Toy' list is that they're most likely heavily stocked by stores already. Instead, he recommends reselling toys that will be harder to come by in December.
7. Save money through discount cards
Buying discounted gift cards through sites like raise.com and cardpool.com can effectively increase your purchasing power and maximise profits on your bottom line. As Stephen states, "buying a $100 Walgreens gift card for $75 effectively offers $25 in free sourcing money".
8. Stock up on supplies
This one might seem obvious, but if you're flat out selling during Q4 you don't want to run out of common supplies such as packing tape, Dymo labels or warning labels. Plan ahead and have your supplies at the ready now.
9. Watch out for the increase in returns
As Stephen states, "With increased sales, come increased returns" so it's important you actively check that Amazon not only reimburses you for items they lose but also for items your customer never returns.
10. Don't forget 'quality time'
It's, of course, important to "make hay while the sun shines" but let's be honest, Thanksgiving and Christmas are quality times for family and friends—not just making money on Amazon. Be sure you enjoy life with those dear to you as well as having fun sourcing, buying, selling and shipping!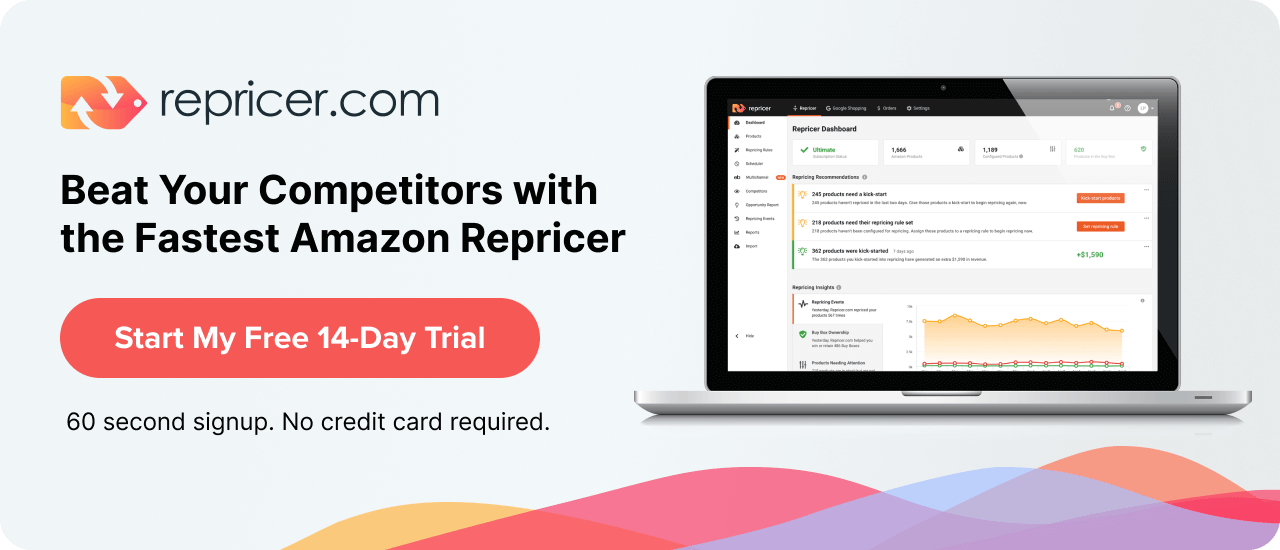 About the author:
My name is Stephen, and I love my job! I get the honour of working for myself, at home. I've been using Amazon FBA since 2011 and have been able to completely support myself and my family almost from the beginning.
On my FBA blog, we talk about what it takes to make FBA a full-time job.
https://www.fulltimefba.com
Read more from this author: