Amazon said on Wednesday that this year's Prime Day was its "biggest in history" as Amazon Prime members purchased more than 100 million products during this year's event. The world of ecommerce is a very rewarding one but also a very competitive one. With that in mind, here's four ways you can stay ahead of your competition.
1. Customer service
Providing excellent customer service is a great way to ensure customer retention and build loyalty. On the other hand, many consumers who have a bad customer experience will never return and an estimated 95% will tell friends and family about their unpleasant shopping experience.
Word-of-mouth is a great way for businesses to gain new customers. I have had great customer service experiences with Amazon in the past and this has helped the organisation build customer loyalty with me. I have also told friends and family in conversation as well as through social media about my customer experience.
Recent research conducted by Medalllia, revealed that customers who had the best experiences stay six times longer and spend 140% more than those who had poor experiences. With accessibility to information about companies easier than ever through the Internet and social media, the return on investment from providing great customer service is likely to increase in comparison to traditional methods.
Even Ryanair, a company who in the past has focused its business model on profit and neglected customer service including the unwanted title of Which? worst brand for customer service, has recently had a shift in mindset and improved the customer experience including removing that awful "musical" tune when you land. And the result? Happier customers and increased profits, illustrating it "pays to be nice to your customers".
2. Search Optimisation
The first step in selling your products is to have them listed on Amazon or your own webstore. The next step is more challenging, you have to attract customers to your page to buy these products. With billions of buyers out there looking to snap up a bargain and high competition amongst sellers greater than ever, one way of attracting customers is focusing on search engine optimisation (SEO).
The majority of people searching for goods on the Internet will use a search engine or a search bar within a site. Try to imagine yourself as the customer and think about what search terms you would use to find your goods. Like most customers, I wouldn't use punctuation or capitalisation when searching, so avoid using this in your product titles.
Instead, ensure your product keywords are included in your listings and optimised accordingly. Make your title as descriptive as possible and reflective on buyers' search terms. If you're interested in finding out more about SEO for your business, Business Insider has provided a great article covering ten basics to get you started.
3. Competitive pricing
Price is an extremely important purchasing factor for consumers especially during the holiday season when companies are competing against each other. It can be time-consuming to update your prices manually especially if you have hundreds or even thousands of products. Repricing software can automatically update your prices based on your own price rules (including min and max prices) so you can focus on providing excellent customer service.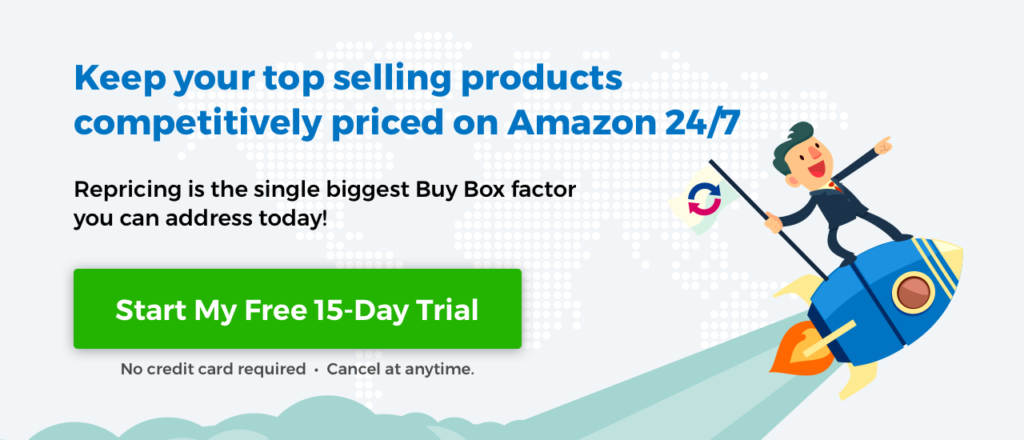 4. Promotions
Everyone likes to feel like they are getting a bargain. It doesn't always have to result in slashing your prices and profit. Here's some other ideas which may help you attract customers and help ensure they have a good customer service:
cross-selling
free shipping
free gifts when you spend X amount
up-selling and gift-wrapping.
All you have to do is discover which one(s) work best for your business.
Conclusion
So there you have it. Four ways to boost sales: exceeding customer expectations,  search optimisation, competitive pricing and incentives such as free shipping.
The overall theme is ensuring your customer has a good experience and you exceed their expectations. This can be achieved by making your products easy to find using keywords, offering a high quality product, delivering these on time and responding to any customer queries within a reasonable time period.
Hopefully there are a few ideas here that you can take from this article and implement in your ecommerce business. Each business is unique and what works for one may not necessarily work for another.