Sometimes selling online is a matter of trial-and-error, and sometimes it's reading what others have gone through so you can make the best decision(s) for yourself. When it comes to the latter, RepricerExpress has got your back. We bring you some of the best FBA blogs out there that can give you solid tips and pointers on how to keep cracking through to the next level.
1. Full-Time FBA
If you learn by reading, Stephen Smotherman's blog has you covered. And if you learn by watching videos, he's got you covered there, too. Smotherman mixes things up by sometimes embedding videos into his posts, the likes of which are all detail, precise, topical and on point. If you're looking for information on things like fees, box level details and more, this is your guy.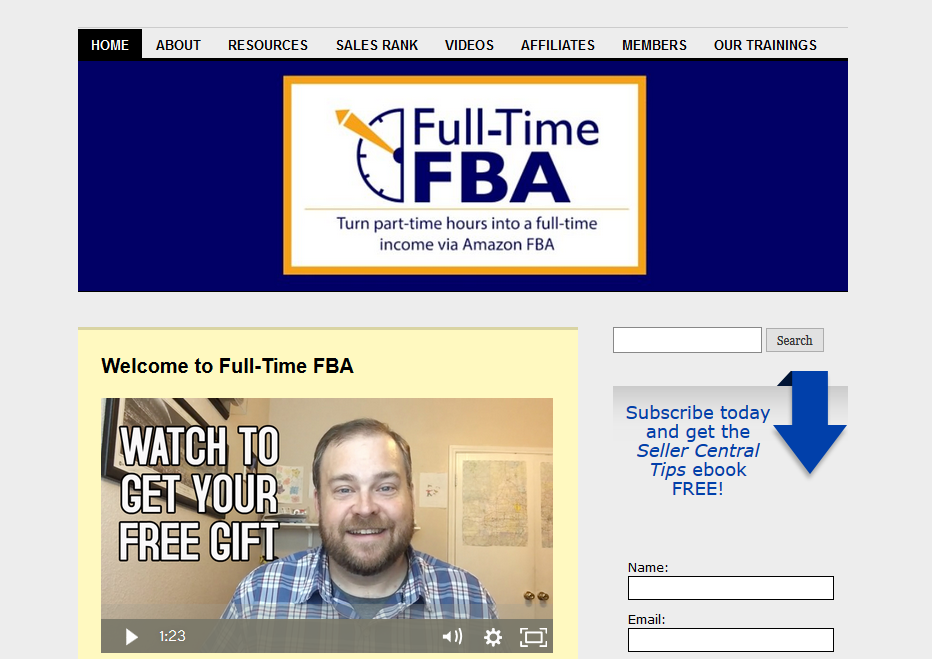 2. Online Selling Experiment
Ryan Grant used to be an accountant, which is evident in many of his posts. He uses plenty of graphs and calculations to back up his points, showing you with hard data what works and what doesn't. And along with his own posts, he features writing from other bloggers, too. Oh, and if you're into Amazon predictions so you can get a glimpse of the future, Ryan also does that.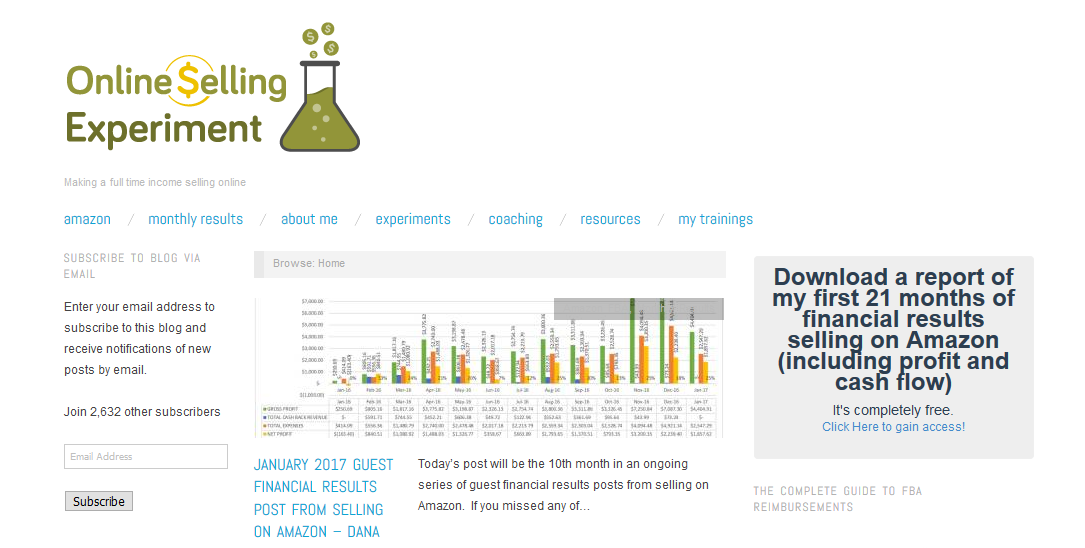 3. Web Retailer
Andy Geldman is another internet presence who's been around for a while, 13 years in his case. He's seen trends come and go and knows what the long-standing patterns are. If you're looking for information on things like product sourcing tools, how to ace at selling internationally, and what to look for in the future of ecommerce, then Andy has the nuts and bolts for you.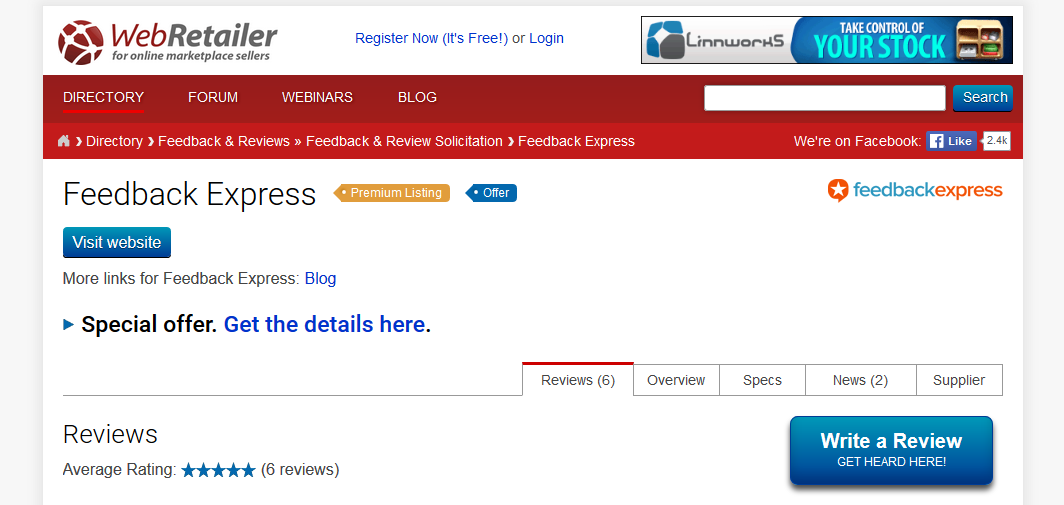 4. Money Nomad
Money Nomad is run by Zach Zorn and focuses on private label Amazon selling, along with information and resources about website investing. Zach became a successful Amazon seller while looking for a way to earn side income after graduating from college. His Amazon success led him to begin investing in websites, which has become a lucrative endeavour. Follow Money Nomad to read reviews about helpful Amazon seller tools, and to learn how he and his friends have had Amazon success over the years.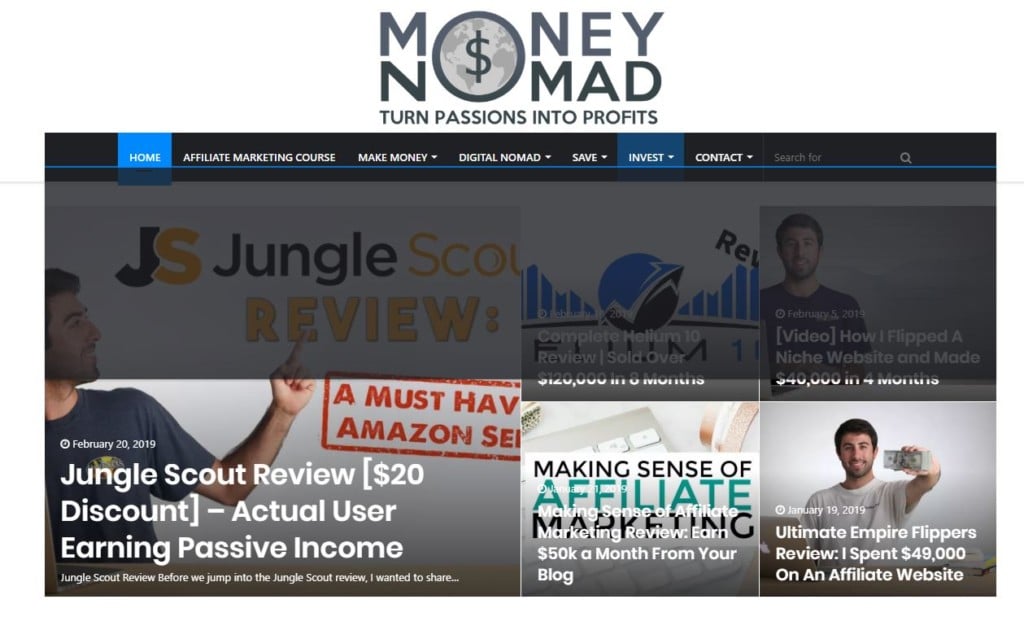 5. Tamebay
This blog was first geared toward eBay sellers, but Chris Dawson and Dan Wilson have since expanded it to include Amazon sellers, too (along with other marketplaces). What's neat about this blog is it has an ebook library so you can get even more resources in addition to their awesome blog posts. Plus, they also host events so you can network with other sellers.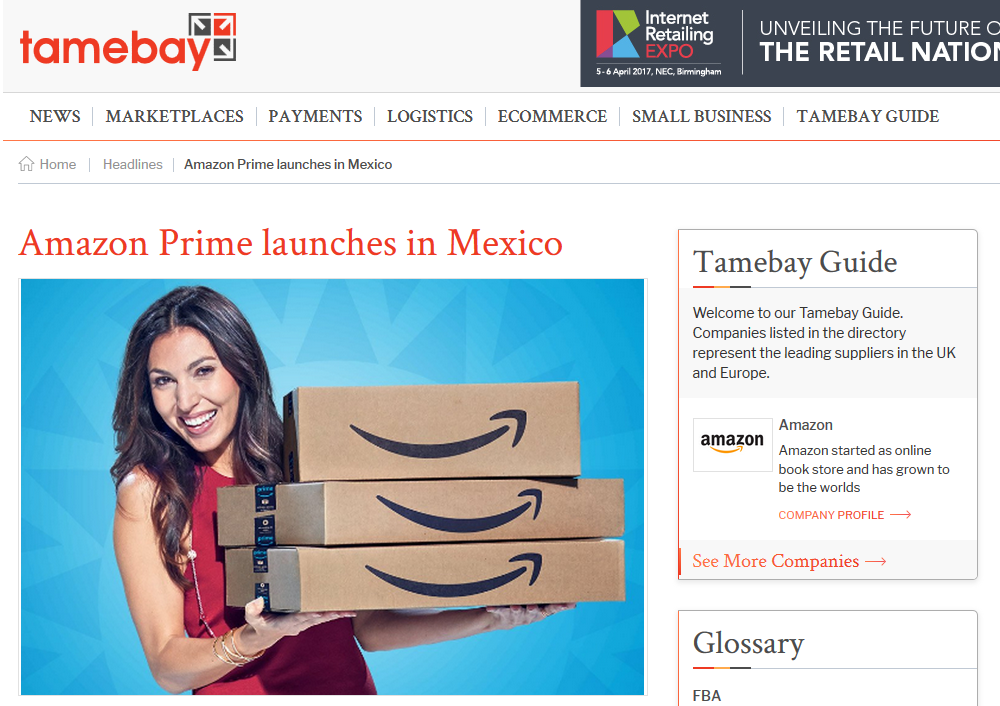 6. eCommerce Bytes
This website, managed by the husband-and-wife team of David and Ina Steiner, has been around since 1999. That's practically since the birth of the internet — maybe not, but it has been around for a while. And usually, something that's been around for that long usually has depth and breadth to it. The Steiners specialise in supplying information to sellers in general, so no matter what your inventory consists of, you can find relevant posts and tips here.
7. The Selling Family Blog
When Amazon introduces updates to the FBA program, it's important to learn about them as soon as possible so you can get on board and not be left behind. The earlier you can learn about these changes, the more time you have to work out the kinks and making selling a smooth ride. Plus, there's a closed Facebook group you can join where you can talk with other FBA sellers to share tips amongst yourselves and put into practice what Jessica Larew knows.
8. AMZ Advisers
The AMZ Adviser's blog is where you can learn the latest strategies for advertising, marketing and optimizing your listings. The team is constantly testing new ideas on the Amazon platform and share their results and best practices for getting the most out of your listings. The blog provides actionable insights that can be easily implemented on any Seller or Vendor account.
Final Thoughts
It might not be possible to be a steady reader of all eight blogs, but you should definitely be able to find at least one that resonates with you. Our favourite is Stephen Smotherman's. And when it comes to being a steady user of just one thing, RepricerExpress is top of the list. Use us (for free for the first 15 days!) and you'll never need to look elsewhere again.