Discover the top Amazon news stories in April 2020 that caught our eye.
April 20-30
Amazon employing video conferencing to vet potential sellers: Jeff Parsons at the Metro reports that Amazon is trialling the use of video conferencing technology to vet would-be sellers amid the Covid-19 crisis in a bid to stop fraudsters using the platform. The company said the feature is being piloted in countries around the world, including the UK, the US, China and Japan. The verification tests began in-person early this year but switched to video conferencing technology in February as the coronavirus spread. Continue reading…
Amazon loses French court appeal over virus protection for staff: The Financial Times reports that Amazon has lost its appeal in a French court against unions who argued that the ecommerce giant was not doing enough to protect workers against Covid-19 at its six warehouses in the country. The original court decision required Amazon to carry out a systemic safety assessment of its 10,000 warehouse employees and to consult with unions to ensure that social distancing and other health measures were sufficient. The court ruled that Amazon would have to limit shipments to only essential items while it carried out the study or face fines of up to €1m per day. Continue reading…
Amazon uses data from third-party sellers to develop its own products, WSJ investigation finds: Annie Palmer at CNBC reports that a Wall Street Journal investigation found that Amazon uses data from third-party sellers to help develop its private-label goods. Among the findings were that some Amazon executives had privileged access to data on individual third-party sellers, which was then used to develop the company's own products, despite it being in violation of company policy. The findings directly contradict Amazon's previous messaging around how it uses third-party seller data, including testimony one executive gave to Congress last year. Continue reading…
Amazon's £250,000 for bookshops fund stuns trade: BBC News reports that Amazon, long accused of killing off bricks-and-mortar book sales, has stunned the industry by donating £250,000 to a fund in aid of bookshops hit by the coronavirus. The tech giant initially made the donation on a "low-key" basis, said the Book Trade Charity. But as speculation grew, the charity revealed that Amazon was the donor. Chief executive David Hicks said he realised some booksellers would find that difficult. Continue reading…
Amazon employees shared an event invite to discuss how the company treats its workers. Then it disappeared: Shirin Ghaffary at Recode reports that several of Amazon's corporate employees are urging thousands of their colleagues to defy their employer by taking this Friday off work en masse to instead gather virtually and discuss how to push for more rights for the company's warehouse workers during the Covid-19 pandemic. Continue reading…
April 13-19
Will Amazon Prime Day happen this year? Joan Verdon at Forbes reports that Amazon created Prime Day in 2015 as a way to boost sales during what traditionally was a slow time of year—the middle of July. The event, with deep discounts, offered on electronics and household goods, not only was a good way to lure new Prime members, but it served as a trial run for the holiday season, letting Amazon see how it performed during a time of peak demand. But now, with Amazon facing a surge in demand that it couldn't plan for—and that it is having trouble meeting—does it make sense to go ahead with a sales event created to artificially spike demand? Continue reading…
$10,000 a second? Amazon's results could be amazing: Rupert Neate at The Guardian reports that Amazon will tell the world soon just how much money it has made from the "unprecedented demand shift" to its site from millions of people under lockdown conditions around the world. The retailer, which is run by the world's richest man, Jeff Bezos, will release its sales and profit figures for the first three months of the year (including the first few weeks of the lockdown in the UK and much of Europe and the US) on 30 April. Analysts forecast Amazon to report first-quarter revenues of $73bn (£58bn). That would be up nearly 22% on the same quarter last year and works out as sales of $10,000 every second, day and night. Continue reading…
Amazon will keep fulfilment centres in France closed through April 22nd: Kim Lyons at The Verge reports that Amazon will extend the closures of its fulfilment centres in France until at least April 22nd, Reuters reports. The ecommerce company closed six of the centres in France April 15th, after a French court ruled Amazon could be fined €1 million per item if it ships anything not directly related to medical supplies, hygiene products, and food items. Amazon said the definition of what goods it could ship was not clear and rather than risk being fined, opted to temporarily close the fulfilment centres. Continue reading…
Deliveroo warning of collapse paves way for Amazon investment: Sarah Butler at The Guardian reports that UK competition authorities have provisionally cleared Amazon's investment in Deliveroo after the takeaway delivery firm warned it could collapse because of the coronavirus crisis. The takeaway firm told the Competition and Markets Authority it had suffered a "significant decline in revenues" since the government lockdown to limit the spread of the virus closed many of the restaurants it dealt with nearly a month ago. Continue reading…
April 6-12
Amazon to hire 75,000 more workers to cope with demand: The Financial Times reports Amazon said on Monday it would be hiring 75,000 more, bucking the trend of mass job cuts in the US economy even as the online retailer's infrastructure shows signs of severe strain. The hiring of additional workers to help meet customer demand and fulfil orders will bring Amazon's workforce to just under a million worldwide, an increase of more than 20% since the last quarter. Continue reading…
Coronavirus: Amazon builds its own testing lab for staff: BBC News reports that Amazon has said it will build its own coronavirus testing lab to monitor the health of its staff. Cases of Covid-19 have been reported at more than 50 Amazon facilities across the US. Some have involved multiple infected workers. The company said it had assembled a team to build its own "incremental testing capacity". Amazon staff have previously criticised the firm over its response to the coronavirus pandemic. Continue reading…
Amazon pause account suspensions until mid-May: Chris Dawson at Tamebay reports that Amazon has announced they will pause account suspensions until May 15.the 15th of May. On March 20, Amazon previously stopped suspending accounts for high order defect rates but they're now making it official. Although Amazon says that they already stopped suspending accounts in March, their official announcement will come as a relief for sellers who are seeing extended delivery times from carriers not to mention staffing issues and generally keeping their businesses running. Continue reading…
Amazon halts shipping program as Coronavirus drives online demand: Andria Cheng at Forbes reports that Amazon is taking a break from its two-year-old Amazon Shipping pilot program in the US—in a move seen as potentially benefiting package giants UPS and FedEx. Amazon said it'll pause the test of Amazon Shipping in June after first starting the program in 2018 in Los Angeles to offer its shipping service to third-party merchants that sell on its site but that had been handling delivery themselves from their own warehouses instead of through Amazon fulfillment centers. Continue reading…
March 30-April 5
Amazon is continuing to prioritize the shipment of essential products to their warehouses. It had previously announced that this restriction would only be in place until April 5 but it appears it will extend beyond that. I haven't seen any official announcements from Amazon on this, but at this time it appears the only products eligible to send to FBA warehouses are the ones shown on your restock report. You can access this report by logging into seller central, going to inventory, inventory reports, and then viewing the restock inventory tab. There you will find a list of products you can send to FBA now. Another way to view this which will sometimes have additional items is by downloading your "restock report" which can be done from the same page. These will be the products you are currently eligible to send to Amazon. We recommend keeping tabs on this report and keeping an eye out for an official update on this from Amazon.
'Jeff Bezos values profits above safety', Amazon workers voice pandemic concern: Michael Sainato at The Guardian reports that worked at Amazon's warehouse and shipping facilities say they fear going to work amid the coronavirus outbreak and called on the company to do more to improve safety. "We have no more wipes and hand sanitizer. We aren't provided masks, don't have the proper gloves, and not everything is being sanitized and cleaned before it comes to use," said one Amazon warehouse associate in Phoenix, Arizona. Continue reading…
Amazon is temporarily extending its return policy due to the pandemic: Jay Peters at The Verge reports that Amazon is temporarily extending return windows due to the COVID-19 pandemic. Amazon said, "We're temporarily extending return windows in light of the ongoing global health crisis. Most items ordered through Amazon or seller partners in the U.S. and Canada between March 1, 2020, and April 30, 2020, can now be returned until May 31, 2020. Items ordered through Amazon or seller partners in Italy, Spain, France, Turkey, and the Netherlands between February 15, 2020, and April 30, 2020, can now be returned until May 31, 2020." Continue reading…
Coronavirus: UK government assistance for businesses update: Chris Dawson at Tamebay reports that the UK Government has stipulated that some businesses must close due to the Coronavirus but also been very clear that other business must continue to limit the damage to the economy and indeed said that ecommerce is to be encouraged. However, for those businesses that must close and indeed many who's trade has collapsed, or can't trade because workers can't social distance, plus those who are unable to trade because suppliers are closed, the Chancellor, Rishi Sunak, has put in place a raft of Coronavirus Government assistance to help keep businesses afloat. Continue reading…
Quote of the month:
"Beware the stories you read or tell; subtly, at night, beneath the waters of consciousness, they are altering your world."
Ben Okri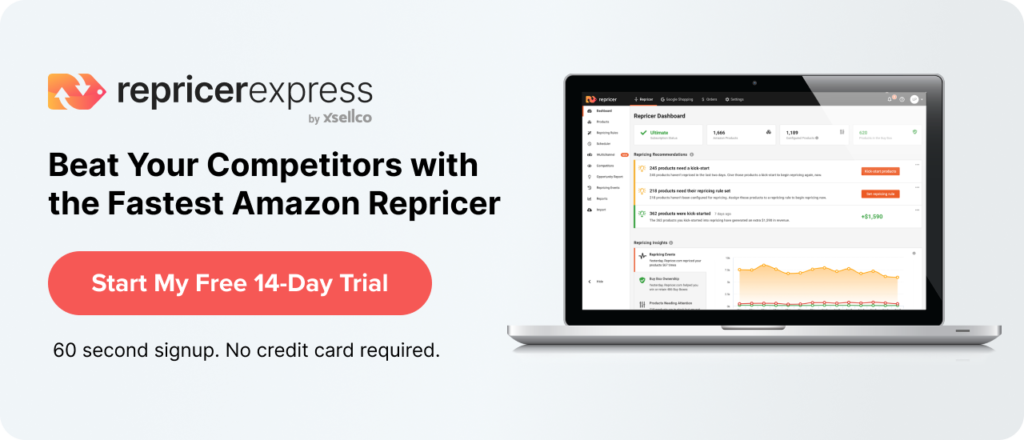 Related: