Discover the top Amazon news stories in June 2020 that caught our eye.
June 23-30
Amazon launches $2 billion fund to invest in climate change: Sergei Klebnikov at Forbes reports that after facing criticism about its environmental record in recent years, Amazon is launching a new $2 billion venture capital fund as part of its "Climate Pledge" that will invest in clean energy and other technologies to reduce the impact of climate change. Amazon's carbon footprint increased last year but on it announced plans for an internal Climate Pledge Fund that will invest in companies across a range of different industries, including transportation, energy, battery storage, manufacturing and food and agriculture. Continue reading…
Amazon is reportedly considering adding live TV to its Prime Video service: Jay Peters at The Verge reports that Amazon could be planning to bolster its Prime Video service, which is mostly known for its on-demand video offerings, with live TV, according to a report from Protocol and publicly available job listings. Details are light about what the new live TV services might entail, though the efforts appear to be in their early stages. One job listing says Amazon is looking for someone who can "redefine how customers watch 24/7 linear broadcast TV content." Continue reading…
Why Amazon's Covid-19 response has been criticized more than Chinese rivals Alibaba and JD.com: Sam Shead at CNBC reports that Amazon has had Covid-19 related deaths, protests, and lawsuits. Its closest equivalents in China, Alibaba and JD.com, have had none of those. Both Alibaba and JD.com told CNBC they have recorded zero warehouse worker deaths as a result of the virus, whereas Amazon has had at least eight. Each of the ecommerce giants has hired tens of thousands of extra staff in an effort to deal with the coronavirus. Continue reading…
UK U-turn allows Amazon to invest in Deliveroo: BBC News reports that the UK's competition watchdog has said it no longer has concerns about Amazon's plan to invest in food delivery service Deliveroo. Internet giant Amazon announced plans to buy 16% of Deliveroo in May 2019. The Competition and Markets Authority (CMA) then began probing the deal and threatened an in-depth investigation in December. However, in April the CMA said it would "provisionally" approve the deal to prevent Deliveroo from collapsing. Continue reading…
Amazon warns sellers selling returns as new to stop! Chris Dawson at Tamebay reports that Amazon has put out a warning regarding product conditions emphasising that goods sold as new must be new, effectively a warning to those selling returns as new. Even a shabby box is enough for many Amazon customers to consider a product as not new so this could include not selling returns from your own customers. The post on Seller Central points out that Amazon has several product detail and listing policies to ensure customers have a consistent buying experience and receive items in the condition they expect.  Continue reading…
Check out this Reddit post where one lucky seller reveals a book he purchased for $1.50 sold for $1,300 on Amazon. That is a very nice profit margin. And another interesting Reddit post discusses that Amazon's warehouse has been incredibly slow in receiving inventory.
June 16-22
Amazon Prime partner with Twitch to stream their four Premier League games free: The Mirror reports that Amazon has announced they will be showing all four of their Premier League game's this season with their subsidiary streaming service Twitch. Following their successful hosting of two rounds of top-flight fixtures in December, Amazon was one of four broadcasters to be handed rights to the remaining matches this season. While Sky Sports and BT Sport took the lions share, Amazon and BBC were given four fixtures each. But rather than charge viewers for the matches under their watch, Amazon is preparing to air them for free, both on Twitch and their own site. Continue reading…
Amazon v EU: Has the online giant met its match? James Clayton at BBC News reports that covid-19 has not been a harbinger of doom for Amazon, unlike the case with many other firms. Its share price has actually increased since March – hitting a record high last week. It turns out online retail isn't a bad space to be in when all the shops are shut. Jeff Bezos' mantle as the richest man on the planet seems safe, for now. But around the world, governments are looking at Amazon and asking whether the tech giant is – well – too big. Does it use its dominant position unfairly? Continue reading…
Amazon deploys AI 'distance assistants' to notify warehouse workers if they get too close: The Verge reports that Amazon has unveiled a new AI tool it says will help employees follow social distancing rules. The company's "Distance Assistant" combines a TV screen, depth sensors, and AI-enabled camera to track employees' movements and give them feedback in real-time. When workers come closer than six feet to one another, circles around their feet flash red on the TV, indicating to employees that they should move to a safe distance apart. The devices are self-contained, meaning they can be deployed quickly where needed and moved about. Continue reading…
Amazon's media business is worth $500 billion based on 'hidden value: Ari Levy at CNBC reports that Amazon's media assets, which include Prime Video, Prime Music and Twitch, are worth about $500 billion, making them almost as valuable as company's giant cloud-computing business, according to Laura Martin, an analyst at Needham. In initiating coverage of Amazon with a "buy" rating on Tuesday, Martin wrote that several of the company's media products have "hidden asset values." Streaming game service Twitch, for example, opens the company up to a younger generation of consumers. Continue reading…
Walmart opens marketplace to Shopify merchants: Ina Steiner at Ecommerce Bytes reports that Walmart is opening its marketplace to third-party sellers who use Shopify to host their online stores. The new integration will allow approved Shopify sellers to seamlessly list their items on Walmart.com. However, Walmart will be selective about which sellers it will accept – its goal is to add only 1,200 Shopify sellers in 2020. Jeff Clementz, Vice President of Walmart Marketplace wrote, "Growing our Marketplace is a strategic priority, and we are going to be smart as we grow. As we launch this integration with Shopify, we are focused on US-based small and medium businesses whose assortment complements ours and have a track record of exceeding customers' expectations." Continue reading…
Related: Amazon FBA vs Shopify
June 8-15
Amazon faces EU antitrust charges over treatment of third-party sellers: The Telegraph reports that Amazon faces antitrust charges in Europe for its alleged use of data from third-party sellers to promote its own products. According to The Wall Street Journal, The European Commission is expected to file the charges by the end of the month in a move that could pave the way for massive fines or changes to the company's business model. Amazon has long been accused of illegally using data it can gather about third-party sellers to maintain its dominance and undermine competition ⁠— allegations that Amazon has denied. Continue reading…
Jeff Bezos says Amazon is 'happy to lose' customers who oppose Black Lives Matter: Michael Cogley at The Telegraph reports that Amazon's CEO Jeff Bezos has received a number of "sickening" emails following his company's decision to back the Black Lives Matter campaign. The world's richest man shared a profanity-laden racist email he received from a customer who had cancelled an order with the company and stated that his "business relationship" with the tech giant was over. Bezos said the sender, named Dave, was the "kind of customer I'm happy to lose". Continue reading…
New payments dashboard on Amazon Seller Central: This week Amazon rolled out some changes to the payments dashboard to provide a visual representation of where money is going. Amazon said "To simplify your financial experience, you can find key information from all your account types on a single page on the new Payments dashboard. You can access the Payments Dashboard 425 by selecting Payments under the Reports tab. You can learn more about the dashboard through the Take Tour link. At the top of the page, you can see your Total Balance and Funds Available for disbursement. Select the Account Type and Settlement Period to see components that make up your Total Balance…" Continue reading…
Judging by the comments below the announcement, some sellers are less than impressed.

George Floyd: Amazon bans police use of facial recognition tech: BBC News reports that Amazon has banned the police from using its controversial facial recognition software for a year. It comes after civil rights advocates raised concerns about potential racial bias in surveillance technology. This week IBM also said it would stop offering its facial recognition software for "mass surveillance or racial profiling". The decisions follow growing pressure on firms to respond to the death in police custody of George Floyd. Amazon said the suspension of law enforcement use of its Rekognition software was to give US lawmakers the opportunity to enact legislation to regulate how the technology is employed. Continue reading…
Amazon plans summer sale for June 22 to 'jumpstart sales' after coronavirus crunch: Annie Palmer at CNBC reports that sent a notice to sellers early Tuesday informing them that it's hosting a "Fashion Summer Sale Event" on June 22, according to a document viewed by CNBC. The notice says that participation in the promotional event is by "invitation only" and it's expected to run anywhere from seven to 10 days long. "We are having the Biggest Summer Sale event to drive excitement and jump-start sales," the notice states. "To drive customer engagement, we are asking for your participation." Continue reading…
June 1-7
Amazon CEO Jeff Bezos rebuffs warehouse safety concerns: 'We've taken this seriously from the beginning: Annie Palmer at CNBC reports that Amazon CEO, Jeff Bezos, defended the company's response to the coronavirus crisis at its annual shareholders meeting on Wednesday. Shareholders pressed Bezos and other Amazon executives for answers on the company's treatment of warehouse workers, the potential for fallout from enhanced scrutiny of Amazon, and for updates on its progress around issues related to the environment and pay equity. There were no shareholder resolutions on the docket that dealt with warehouse working conditions. Continue reading…
Amazon secures record-low borrowing costs: The Financial Times reports that Amazon locked in some of the lowest borrowing costs ever secured in the US corporate bond market on Monday, underscoring the rise of the ecommerce giant during the coronavirus pandemic and the boost the Federal Reserve has provided through its historic interventions. The company raised $10bn in an offering that included three-year notes carrying an interest rate of just 0.4 per cent, according to people briefed on the matter. Continue reading…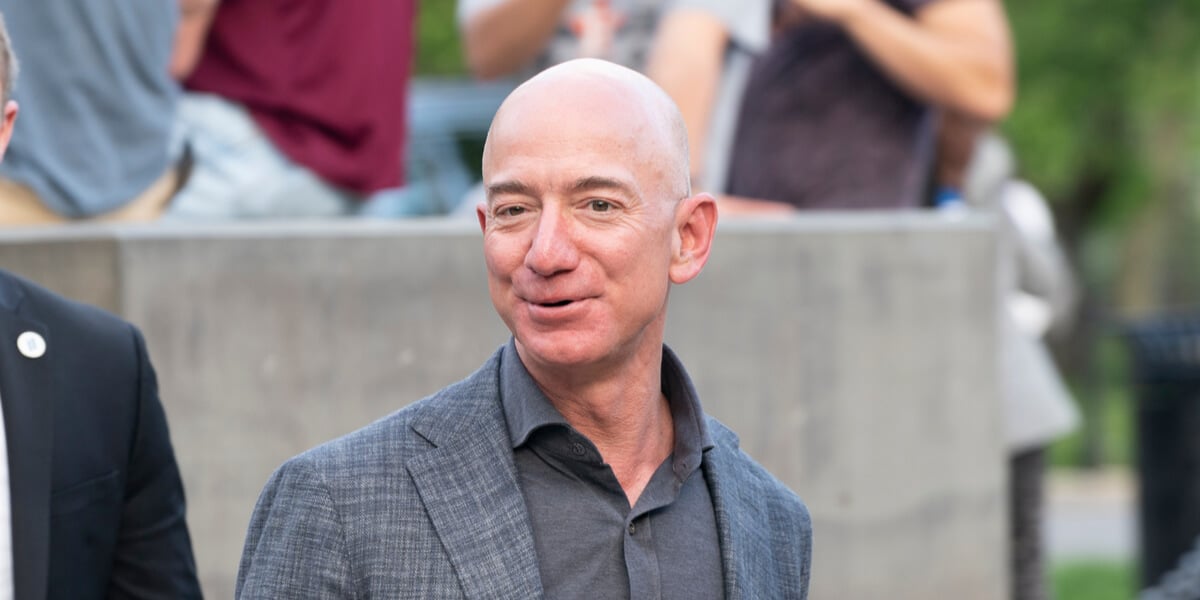 Jeff Bezos is buying a stake in UK digital supply chain startup Beacon: Natasha Turak at CNBC reports that Amazon's CEO, Jeff Bezos, is investing in UK digital freight forwarding and supply chain finance firm Beacon. The world's richest man is taking part in a Series A fundraising round worth $15 million for the British startup. Freight forwarding is a trillion-dollar industry and Beacon aims to act as the booking agents between importers and exporters while facilitating trade logistics and finance through the use of AI, search optimisation, data science, cloud and automation technologies. Continue reading…
Amazon faces a crucible moment with employees: Denise Lee Yohn at Forbes reports that Amazon is at a crossroads. Amazon and CEO Jeff Bezos are facing sharp criticism over their treatment of Amazon employees – and the way the company responds to the objections may well determine its future. The ordeal over Amazon's employee engagement can serve either as the stumbling block that causes the company to stagnate and perhaps even decline or as a shot in the arm that refocuses and reenergises the organisation. Continue reading…
Amazon UK website defaced with racist abuse: Russell Hotten at BBC News reports that Amazon has blamed a "bad actor" for racist abuse that appeared on multiple listings on its UK website. The abuse, now removed, appeared when users searched the online shop for Apple AirPods and similar products. It was unclear how long the racist language remained on the site, but it sparked outrage on Twitter and the sharing of screenshots and video grabs. "We investigated, removed the images in question and took action against the bad actor," Amazon told the BBC. Continue reading…
Quote of the month:
"Life is 10% what happens to me and 90% how I react to it."
Charles Swindoll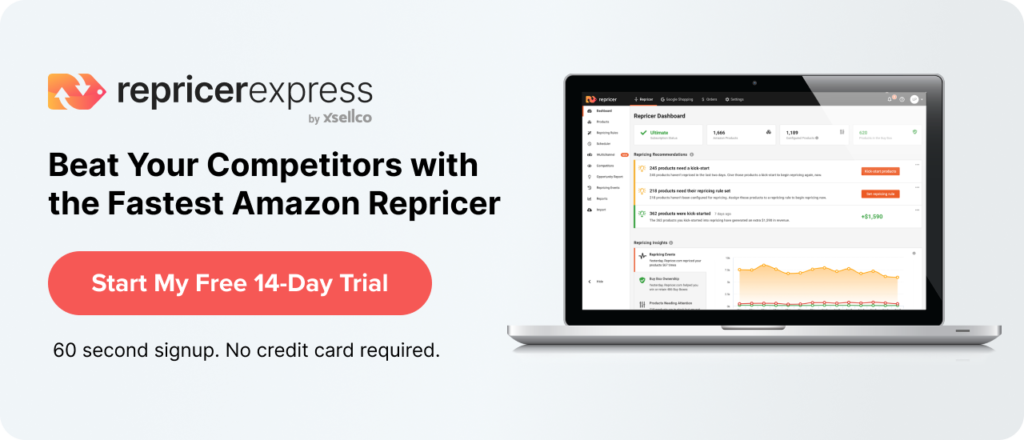 Related: