Discover the top Amazon news stories in May 2020 that caught our eye.
May 22-31
Amazon angles to grab back customers: Karen Weise at The New York Times reports that Amazon is shipping many more items in a day or two and is again running promotions. It has removed limits on the types of products allowed in its warehouses. And while it has delayed its annual Prime Day, Amazon is preparing for an earlier "Summer Sale" to let brands sell excess inventory, according to an audio recording of an internal meeting discussing the promotion. The changes position Amazon to recapture its customers who had fled elsewhere when the outbreak took hold. And the moves signal that Amazon's leaders feel confident that the business, and in particular its shipping network, is no longer in crisis mode in response to the pandemic. Continue reading…
US local news stations air segments on Amazon penned by company's PR team: Kari Paul at The Guardian reports that nearly a dozen local US TV channels aired segments about Amazon that included footage and a script produced by the retailer's public relations team. The segments, which according to the news outlet Courier appeared on at least 11 local news stations, praised Amazon's response to the coronavirus pandemic ahead of the company's shareholder meeting on Wednesday. The meeting takes place following weeks of controversy over the company's handling of the Covid-19 crisis. Continue reading…
Amazon in talks to buy driverless car startup Zoox: Matthew Field at The Telegraph reports that Amazon is in talks to buy Californian driverless car startup Zoox in a deal that could accelerate its automation efforts. The companies are believed to be in advanced stages of negotiating an agreement that will value Zoox at less than the $3.2bn it achieved in a 2018 funding round, according to the Wall Street Journal. Zoox, which has raised more than $1bn, has been courting interest from buyers. "Zoox has been receiving interest in a strategic transaction from multiple parties and has been working with Qatalyst Partners to evaluate such interest," the start-up said. Continue reading…
Scoop: Amazon's local podcast play: Sara Fischer at Axios reports that Amazon is looking to invest in localized podcast content, like news and sports. Sports content is top of mind as the company plans to buy up more TV rights and have adjacent audio content for users. Amazon sees a strategic advantage in podcasts by leveraging Alexa voice tech to help users discover personalized content. Sources say the company is using its venture arm tied to voice innovation, the Alexa Fund, to invest in local podcast companies. Continue reading…
Amazon "ready to launch" super-fast UK grocery delivery service: Paul Skeldon at Internet Retailing reports that Amazon is primed and ready to launch a new super-fast version of its Amazon Fresh grocery delivery service in the UK. Called Ultra Fresh, the service is likely to be offered as an add-on to Prime membership and will see the standard Fresh delivery service offered as an inclusive benefit of Prime membership. The move would see Amazon repurpose five of its UK grocery warehouses to allow for picking and delivery "within hours" of orders being made and could service as much as 40% of the UK when up and running. Continue reading…
Bonus: According to Jeff Bezos, living a life filled with meaning comes down to how you answer this short list of questions.
May 15-21
Facebook Shops: Online stores open on Facebook and Instagram: BBC News reports that nearly a million businesses in the UK and around the world can now set up a single online store to sell products, with no fee, on Facebook and Instagram. The initial stage of the Facebook Shops rollout has been brought forward and extended because of Covid-19. The stores will appear on business pages, Instagram profiles and through targeted ads. The company has already used a no-fees approach in its Facebook Marketplace for personal classifieds. Continue reading…
Related: What is Facebook Shops?
Why postponing Amazon Prime Day 2020 until August makes sense for everyone: Matt Swider at TechRadar reports that Amazon Prime Day 2020 is reportedly being postponed until August 2020. That's the right move for everyone. People still need to save money – now more than ever – but this year's Prime Day has to be timed right: for consumers, for Amazon employees, for delivery workers, and for all of the manufacturers who depend on it. Officially, Amazon hasn't said much. There's just one line on its website: "Prime Day 2020 has not been announced." But Reuters threw up an exclusive in April, noting that it will be delayed until "at least August", citing internal meeting notes. Continue reading…
Amazon Crucible: 'Can games be as fun to watch as they are to play?': BBC News reports that Amazon is getting its teeth into game development with a new release, Crucible. "We want to make games that resonate with a very large audience of players," Mike Frazzini, the vice president of Amazon Games, tells Newsbeat. "Ultimately the players will get to decide whether or not we succeed. We're pleased with the feedback on early play-tests, but ultimately we don't know how good it is until it gets out there." Continue reading…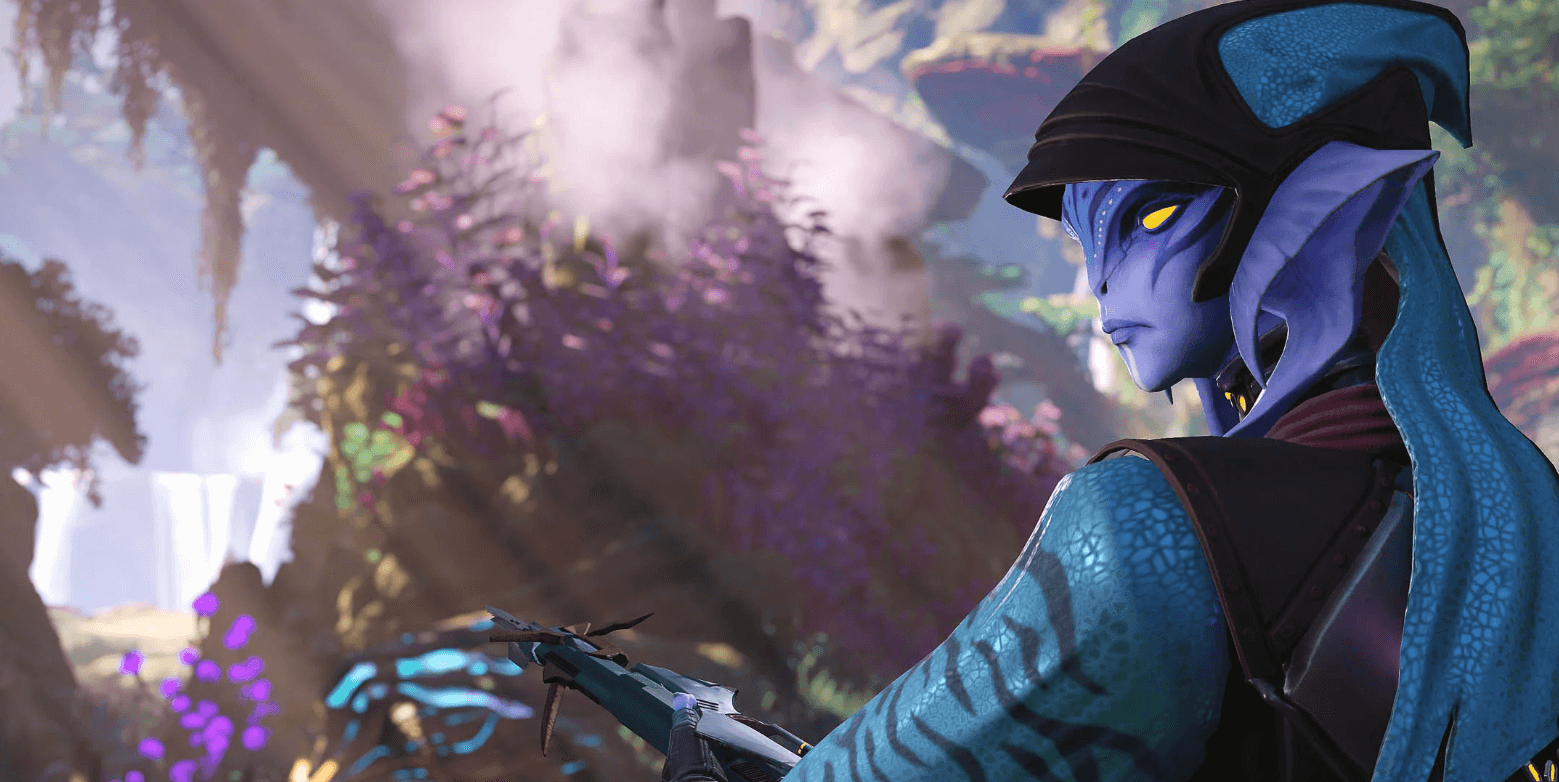 Image credit: Amazon Game Studio
Amazon sends thank you t-shirts to warehouse workers while it ends coronavirus hazard pay: Adam Smith at The Independent reports that Amazon is handing out branded merchandise to its warehouse workers during the coronavirus pandemic after cutting the hazard-pay increase it gave workers. Amazon employees, speaking anonymously to Business Insider, said that the company had sent the t-shirts to warehouse workers. On the front, the shirt reads "Thanks to you" while the back says "Together, we'll deliver". "With states opening up and over 21 cases at our warehouse so far and at least one death at the Indianapolis warehouse, it's a slap in the face," one worker said. Continue reading…
Amazon was built for the pandemic—and will likely emerge from it stronger than ever: Brain Dumaine at Fortune reports that Amazon can react with the speed of the nimblest startup when challenged. He discusses the company's response this year to the coronavirus, which founder and CEO Jeff Bezos described to shareholders in late April as "the hardest time we've ever faced." Amazon's leadership team recognised early on that the pandemic could be a historically disruptive event. And Bezos, who'd been spending one day a week at his rocket company, Blue Origin, quickly became more involved in Amazon's operations, meeting daily with his "S" (for senior) team. Continue reading…
Did you know that Amazon has paused suspensions for order performance until May 31? This includes suspensions for late shipment rate, cancellation rate and order defect rate performance metrics.
May 8-14
Jeff Bezos net worth 2020: Is the Amazon CEO really on course to become the world's first trillionaire? The Evening Standard reports that the world's richest man is getting even wealthier amid the coronavirus pandemic. Jeff Bezos, the founder and boss of ecommerce giant Amazon, has seen his wealth swell by billions in recent weeks after soaring demand for online shopping sent the firm's share price racing to a record high. The 56-year-old now has a fortune of $143bn, according to the Bloomberg Billionaires Index. Not bad at all! Continue reading…
Amazon recovers from essentials-only: Joe at Marketplace Pulse reports that Amazon has opened its warehouses to all items and reintroduced shopping functionality like deals and recommendations. Fast shipping for non-essentials is back, too, crucially. In early April, Amazon removed Today's Deals and product recommendations from its website. "We typically want to sell as much as we can, but our entire network is so full right now with just hand sanitizers and toilet paper that we don't have the capacity to serve other demand," said an Amazon employee involved in the changes, quoted by The Wall Street Journal. The company was trying to focus its operations, and thus, consumer spending too, on essentials and high-demand items. Continue reading…
Why ordering from Amazon has been so unpredictable during the coronavirus crisis: Annie Palmer at CNBC reports that the coronavirus pandemic has tested the patience of Amazon shoppers, as many of the perks they've come to expect from the website, such as free, two-day shipping and an endless library of affordable products, are no longer guaranteed. It's easy for consumers to point the finger at Amazon for out-of-stock notices, far-off delivery dates and higher prices. But Amazon and the sellers that supply the products on its site are not entirely to blame. Continue reading…
Could Amazon be about to take over your local cinema? Amazon is circling the troubled owner of Odeon Cinemas, The Mail on Sunday can reveal. Sources said the online shopping and technology giant, run by billionaire Jeff Bezos, has run the rule over America's AMC Theatres, the world's largest cinema chain, which also owns Odeon in the UK. The duo is thought to have held talks about a potential takeover of AMC by Amazon. However, it is not clear if the discussions are still active or if they will lead to a deal, sources said. Continue reading…
Amazon warns of hacked Amazon accounts and issue account recovery advice: Chris Dawson at Tamebay reports that Amazon has advised merchants to keep an eye out for One Time Passwords that they did not request. Receiving a One Time Password could be a warning of hacked Amazon accounts as a fraudster may be attempting to access your account. It would be no surprise to learn that instances of hacked Amazon accounts and similar fraud were on the rise during the pandemic. Continue reading…
Online retailers spend millions on ads backing postal service bailout: The New York Times reports that a coalition of online retailers backed by Amazon began a seven-figure advertising blitz on Wednesday opposing President Trump's demand that the beleaguered United States Postal Service ratchet up its package delivery rates to avoid bankruptcy amid the coronavirus crisis, its top lobbyist said. The coalition intends to spend more than $2 million on the campaign in an attempt to whip up Republican opposition to Mr Trump's idea, pressing lawmakers instead to support a multibillion-dollar rescue package proposed by Democrats that would help the Postal Service survive the sharp drop in revenue and mail volume caused by the pandemic. Continue reading…
May 1-7
Amazon waives FBA long-term storage fees for May: In some good news for sellers, on Monday, Amazon announced that they will be waiving the storage fees that were scheduled to be charged on 15 May. They are doing this as removal orders have been delayed due to prioritising essential shipments. This should provide a small break for sellers who were going to be subject to these fees.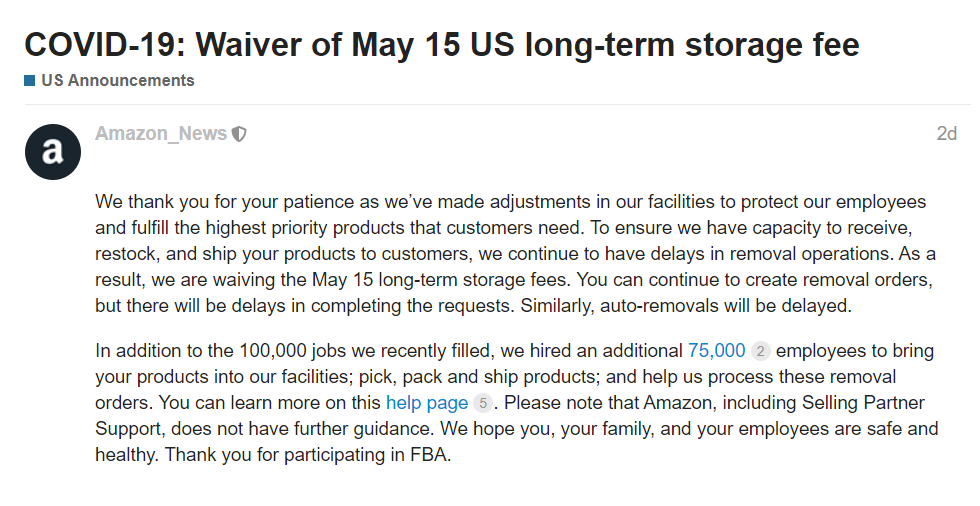 Coronavirus: You might think Amazon profits are soaring right now. You'd be wrong: Sky News reports that Amazon has said it could record its first loss in five years despite a hike in revenue as it spends at least $4bn (£3.2bn) in response to the coronavirus outbreak. While other traditional shops have been forced to shut because of the COVID-19 lockdown, the online retailing giant recruited an extra 175,000 workers to cope with a surge in orders during the pandemic. In the current financial quarter, which has witnessed coronavirus lockdowns around the world, Amazon said it could see a 28% increase in revenue to $81bn (£65bn). Continue reading…
US lawmakers demand Jeff Bezos testify over Amazon's 'possibly criminally false' statements: Julia Carrie Wong at The Guardian reports that a bipartisan group of House lawmakers investigating Amazon for possible antitrust violations have demanded that Jeff Bezos testify before Congress to address statements by the company that "appear to be misleading, and possibly criminally false or perjurious. Although we expect that you will testify on a voluntary basis, we reserve the right to resort to a compulsory process if necessary," seven leaders of the House judiciary committee, including the chair Jerry Nadler, wrote in a letter to the Amazon CEO on Friday. Continue reading…
Amazon unit's vice-president resigns over whistleblower firings: Patricia Nilsson at the Financial Times reports that a senior Amazon software engineer has resigned in protest over the company's dismissal of whistleblowers who brought attention to safety concerns among its warehouse workers. Tim Bray, a vice-president at Amazon Web Services, the retailer's cloud computing division, said on Monday that he had stepped down from his role as vice-president and distinguished engineer after having "escalated [concerns] through the proper channels and by the book". "I quit in dismay at Amazon firing whistleblowers who were making noise about warehouse employees frightened of Covid-19," he said in a blog post. Amazon did not immediately respond to a request for comment. Continue reading…
Related: Read the full post titled "Bye, Amazon" on Tim's blog
Amazon encourages sellers to help supply medical institutions with vital PPE: Lauren Fruncillo at Tamebay reports that Amazon has announced they are working with European governments and health agencies in response to COVID-19 in order to supply hospitals, medical institutions and government organisations with personal protection equipment (PPE) and other key health and safety products. The news comes shortly after eBay announced that they were creating NHS Portal to supply PPE across the UK with DHSC. It's great to see these companies working together to help ease the pressures on healthcare services. Continue reading…
Quote of the month:
"You can't have a million-dollar dream with a minimum wage work ethic."
Stephen Hogan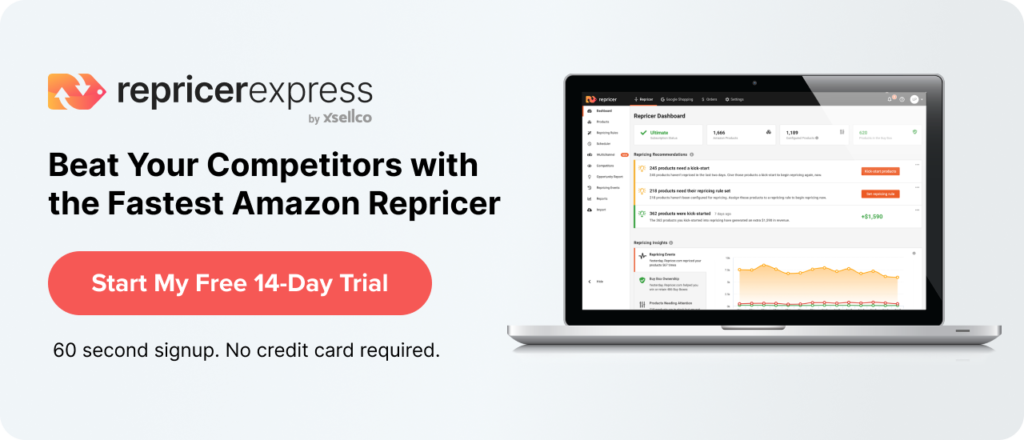 Related: