To be successful long-term on the marketplace you need great Amazon selling tools to excel in many different elements including price, feedback, finance, shipping, tax, payments, listing, sourcing, advertising and customer service. With that in mind, here's a list of the best Amazon seller tools to help you become the next Amazon success story.
22 Best Amazon Seller Tools
1. Amazon Pricing Tools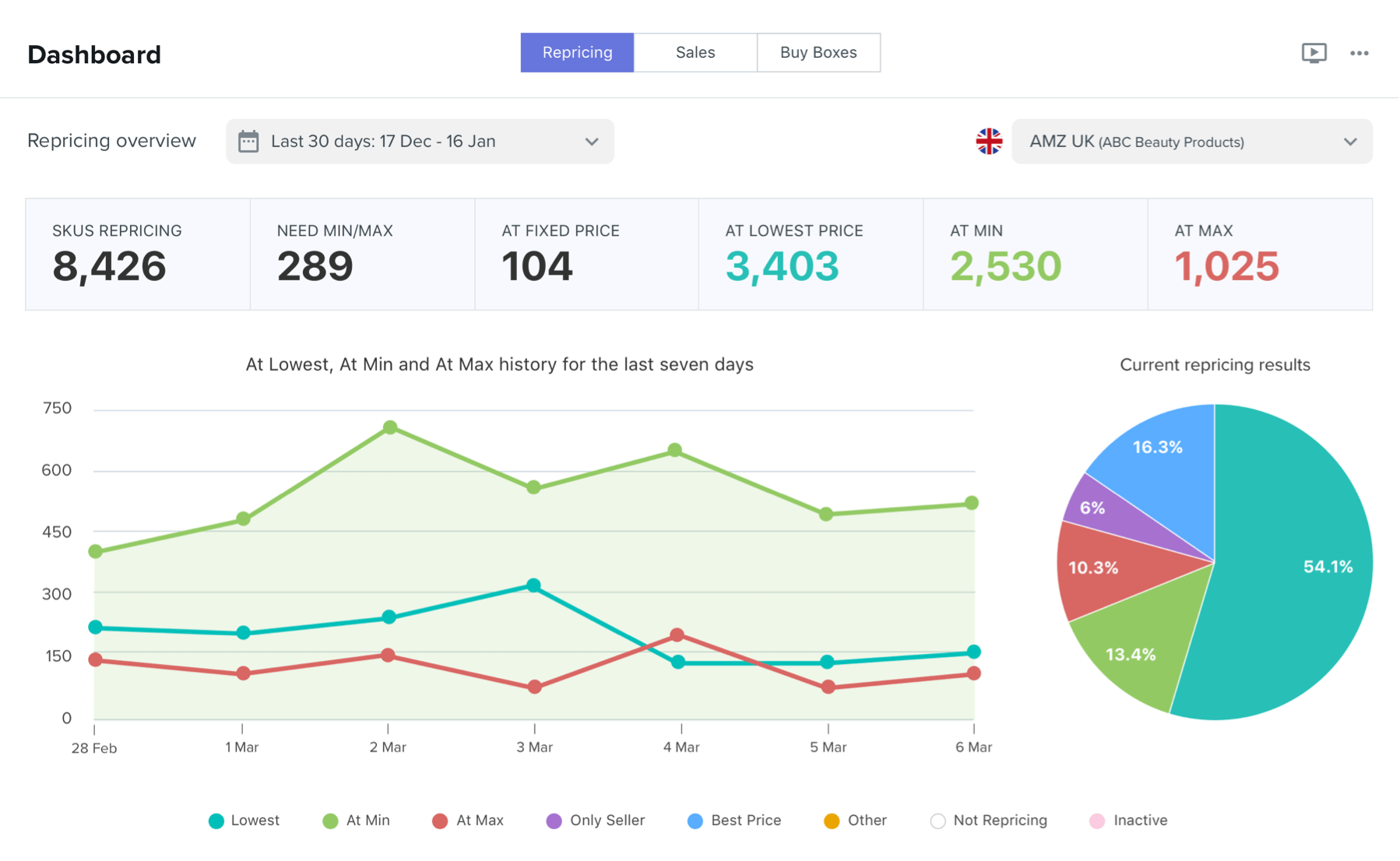 Price is so important to customers in today's world. We see RepricerExpress as the best Amazon pricing tool on the market. It's a super-fast and cost-effective tool to help you increase your online sales and profit through competitive pricing.
Sellers can freely customise pricing strategies with basic and advanced rules, set min and max prices to protect margins, bulk import and export filtered searches or templates to apply changes to pricing in a snap.
See Repricer in action and sign up for a 14-day free trial.
2. Helpdesk Software for eCommerce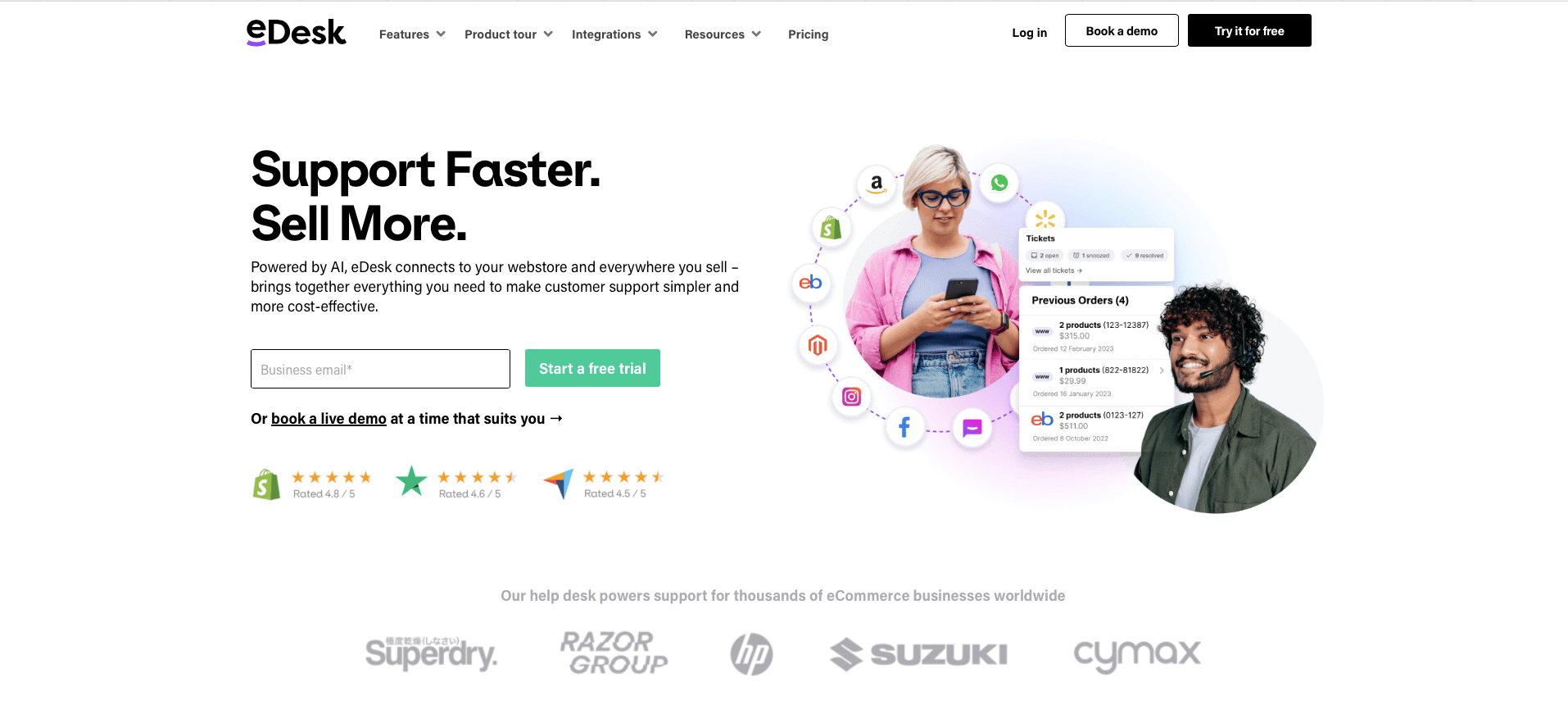 eDesk is a comprehensive customer help desk that is totally designed and geared for eCommerce. It provides eCommerce businesses with a powerful platform to help them centralise and manage all their support operations, information, tools, and other capabilities.
Visit the eDesk website.
3. Amazon Review Software
Feedback is a hot topic with Amazon sellers with Amazon recently introducing its customer dissatisfaction rate metric. Software tools such as FeedbackExpress can help you communicate better with your customers. You can email customers automatically to ask for a positive review. The software will also alert you when you get a negative review allowing you to take action quickly to minimise any disruption to your business.
Visit the FeedbackExpress website.
4. Shipping
ShipWorks downloads orders from your online stores and makes it easy to get them shipped. You can use ShipWorks for custom invoices, pick lists, monthly reports, promotional emails, and all sorts of great stuff that you need to do after you make a sale.
Visit the ShipWorks website.
5. Tax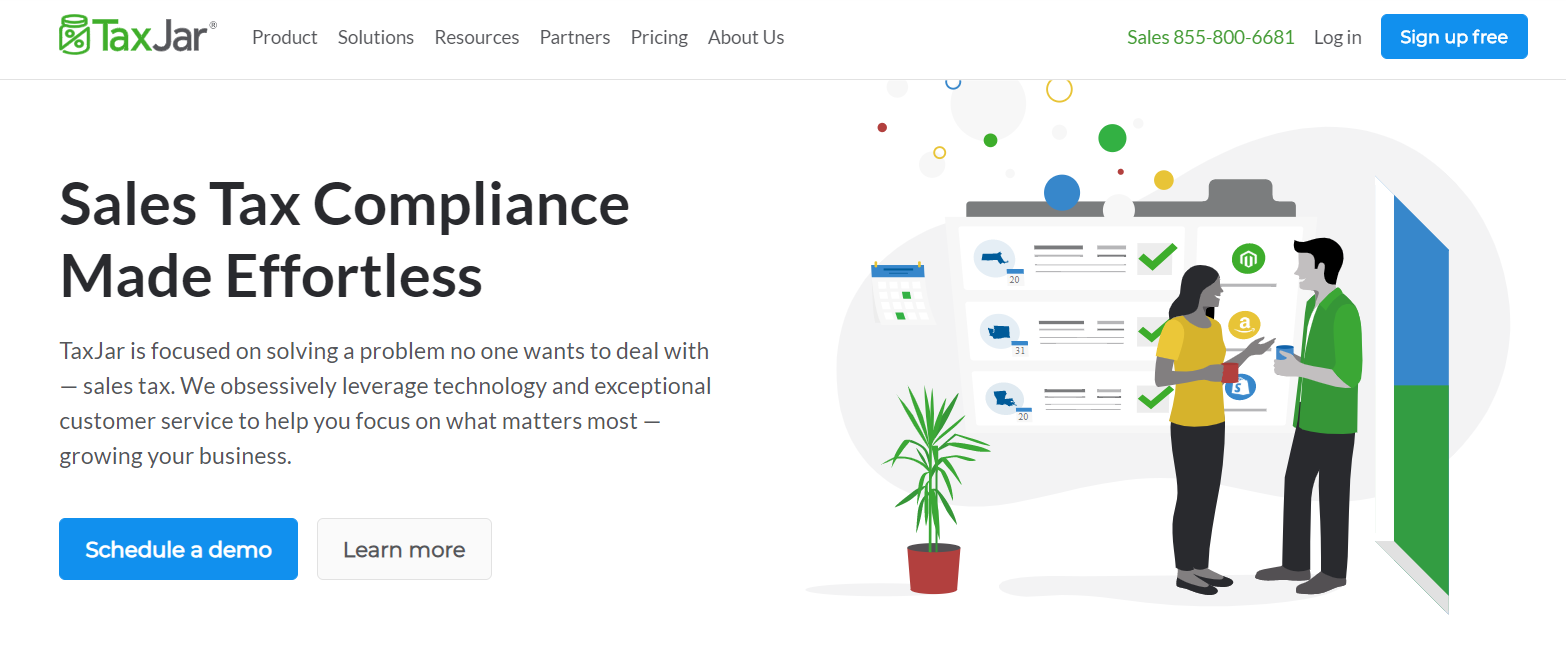 TaxJar is the leading technology solution for busy ecommerce sellers to manage sales tax and is trusted by more than 7,000 businesses. They were founded to help ecommerce merchants and developers spend less time on sales tax and more time growing the businesses they love.
Visit the TaxJar website.
6. Payments
Currencies Direct help online retailers like you to receive money from international marketplaces without having to worry about local bank accounts. Compared to online marketplaces, Currencies Direct clients can save up to 3% of the total sales value on exchange rates.
Visit the Currencies Direct website.
7. Reviews
AMZFinder assists you in automatically sending feedback and review request emails, managing reviews and orders to improve your store's credibility and customer ratings on Amazon proactively.
Visit the AMZFinder website
8. Sourcing

Finding the right products to sell on Amazon is a crucial part of a sellers' eCommerce journey. If you need a helping hand with sourcing, SourceMogul is an online seller tool that automates your search for products. You can either search from hundreds of online retailers or upload your own custom or wholesale lists to quickly find matches that suit your business needs.
Visit the SourceMogul site
9. Advertising
Facebook is no longer just a place to catch up with your friends and see baby photos, it's also a great platform for you to advertise your goods and products. As well as having your own business page, you can use adverts to help promote products and drive traffic to your site.
You decide on a budget and choose a target audience based on interest and geographical location. You can even choose to boost a popular post.
Visit the Facebook Advertising website.
10. FBA Refunds
Refunds Manager helps FBA sellers to get money back from Amazon. They can check for refunds when Amazon makes mistakes with customer returns, lost and damaged inventory, overcharged commission fees, overcharged weight & size fees, reimbursement issued but not received and for products lost or damaged on the way to Amazon.
Visit the Refunds Manager website.
11. Amazon Seller App

The Amazon Seller App is a free app and a useful tool if you're looking to do retail arbitrage on Amazon. You can also use to list items, contact Amazon, respond to customers, check current price sales rank and your feedback.
Get the Amazon Seller app (Android).
12. Price Scouting
CamelCamelCamel is another useful free tool which monitors the prices of products on Amazon, sales levels and more. You can set-up price and availability alerts and prices are updated continuously from Amazon. It's also available as a browser add-on called The Camelizer which makes it easy to view the price history of any product sold by our supported retailers.
Visit the CamelCamelCamel site.
13. Amazon Advertising
PPC Entourage software lets you put your Amazon Sponsored Product Ads on auto-pilot and crush your competition. It also claims to boost your Amazon sales and profits.
Visit the PPC Entourage website.
14. Inventory Management Software

Take control of your Amazon inventory, listings & orders with Linnworks' centralised Amazon Inventory Management tool.
Visit the Linnworks site.
15. Legal
Amazon Sellers Lawyer claim to be the "#1 law firm helping suspended Amazon sellers get their accounts and listings back". They have a fantastic team of people working together in their offices around the world.
Visit the Amazon Sellers Lawyer site.
16. Finance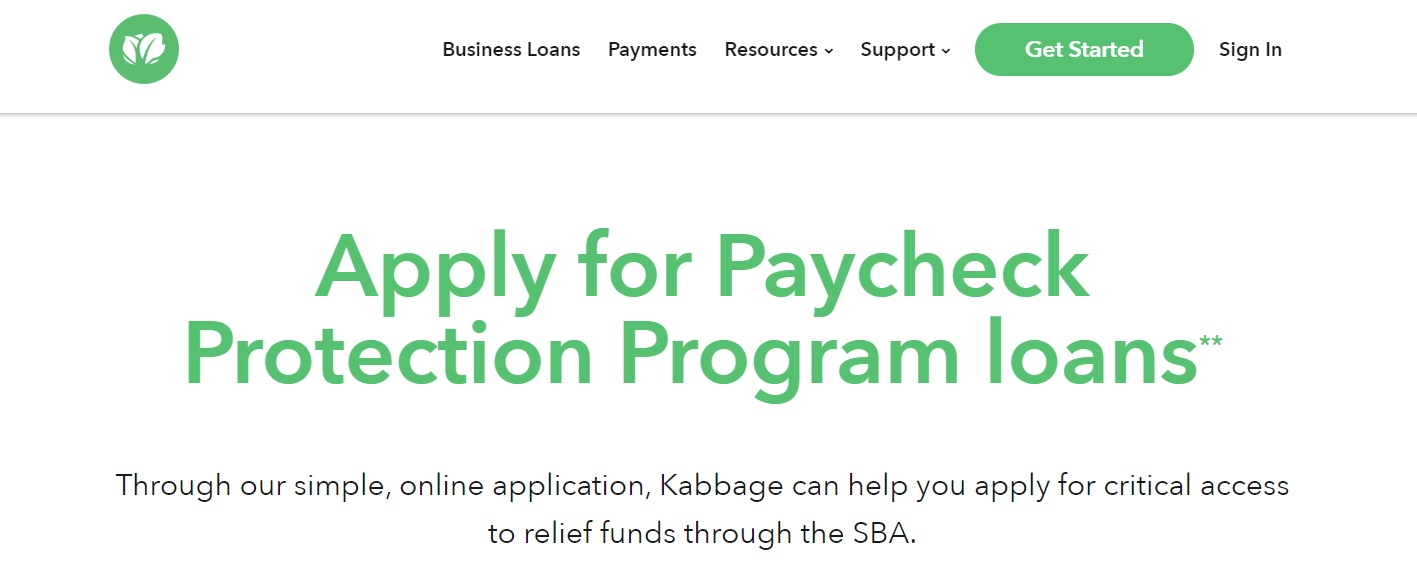 Kabbage provides financing to online sellers when they list products for sale, providing much-needed operating capital for small and medium businesses. The organisation leverages data generated through merchant activity across various marketplaces and channels to understand business performance and craft financing options that meet their needs.
Visit the Kabbage (now American Express) website.
17. Outsourcing
FreeeUp is a virtual assistant service that specialises in the eCommerce sector. The company based in the US offers virtual assistant services to customers all over the world. Meet affordable virtual assistants, freelance specialists, and boutique agencies to help grow your business within one business day.
Visit the Freeeup website.
18. Competitor Research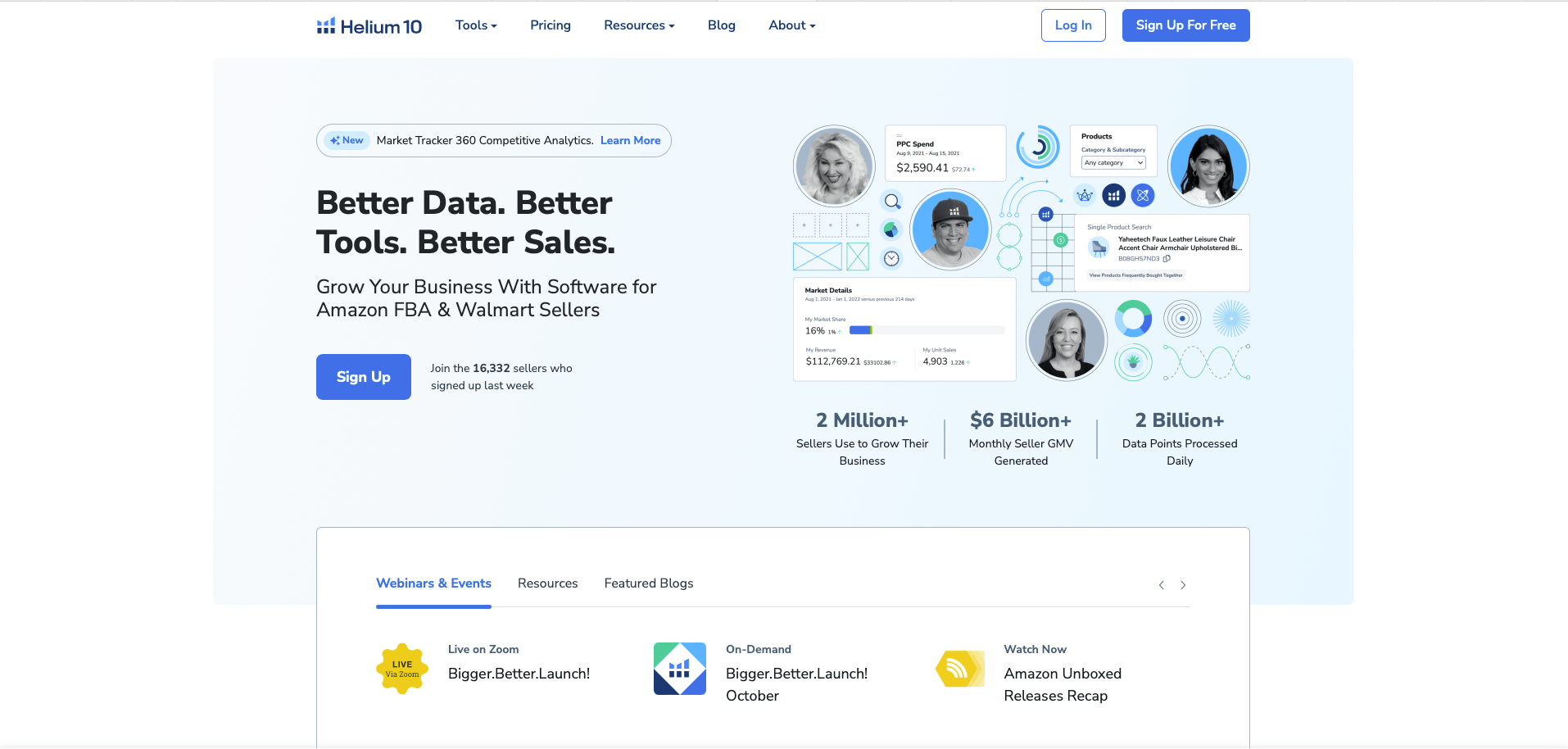 Helium 10 is a comprehensive suite of tools to help Amazon sellers with new product development, keyword listing and listing optimisation.  It's one of the most popular Amazon competitor research tools on the market. Find and track high-volume keywords, outrank your competitors and automate your emails.
Visit the Helium 10 website
19. Amazon PPC
SellerApp equips private label sellers and brands with advanced PPC tools and an optimisation strategy focussed on building a strong foundation that aims to ensure long-term profitability and sales of your brand(s) on Amazon.
Visit the SellerApp website
Related: How to Structure Your Amazon PPC Campaign
20. Wholesale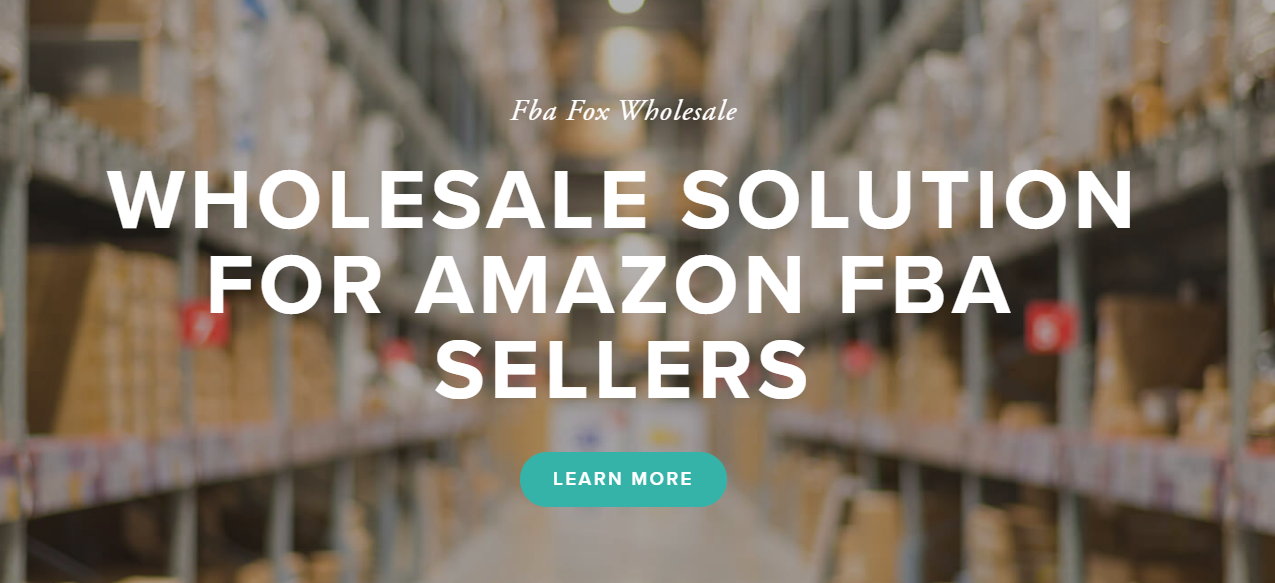 FBA Fox is a wholesale distribution platform for Amazon sellers. With a catalogue of 500,000 items, they enable you to supply your inventory. They can even ship straight to your Seller Central Account.
Visit the FBA Fox website
Related: How to Sell Wholesale on Amazon
21. Tax
Taxomate is an automated cloud service used by Amazon sellers to import their Amazon sales and fee transactions and to post summarized transactions to Xero or QuickBooks accounting systems.
Visit the Taxomate website
22. Marketing and Advertising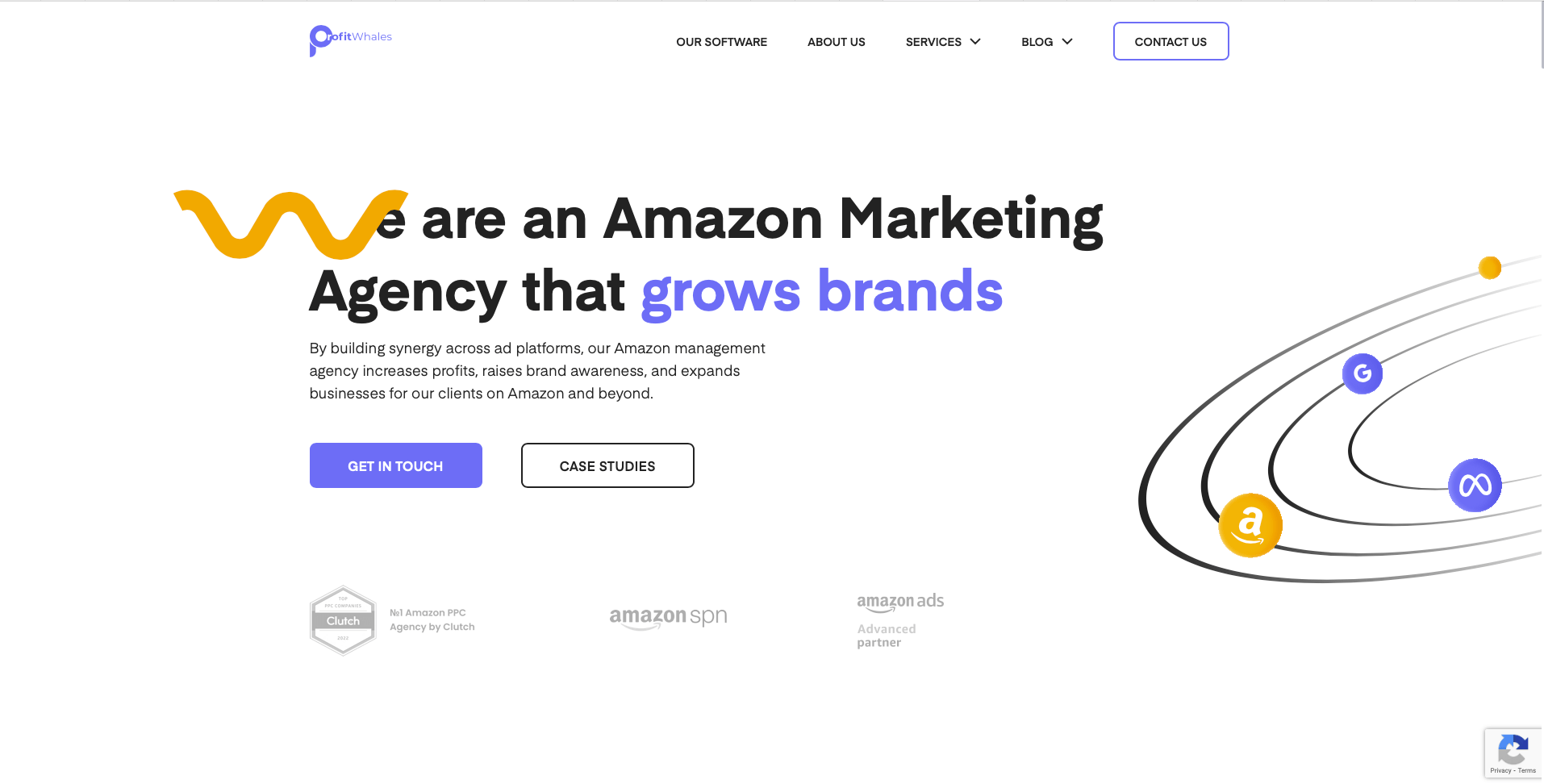 Profit Whales is a full-service marketing agency for Amazon brands. They help brands scale by combining their Amazon expertise with world-class marketing practices. Services include Amazon advertising, Amazon DSP, social media ads, Google ads, SEO optimization, PR, listing optimization and content creation.
Visit the Profit Whales website.
Final Thoughts
Overall, what software you choose will depend on what stage of your Amazon seller development you are at and what budget you have for Amazon seller tools. For many sellers, repricing software is a must-have tool due to the hours it saves and the rewards it reaps.
If you want to win more Buy Box and keep your prices competitive 24/7, check out Repricer, Amazon repricing software. Free for 14 days, no credit card required. Just see what our customers have to say!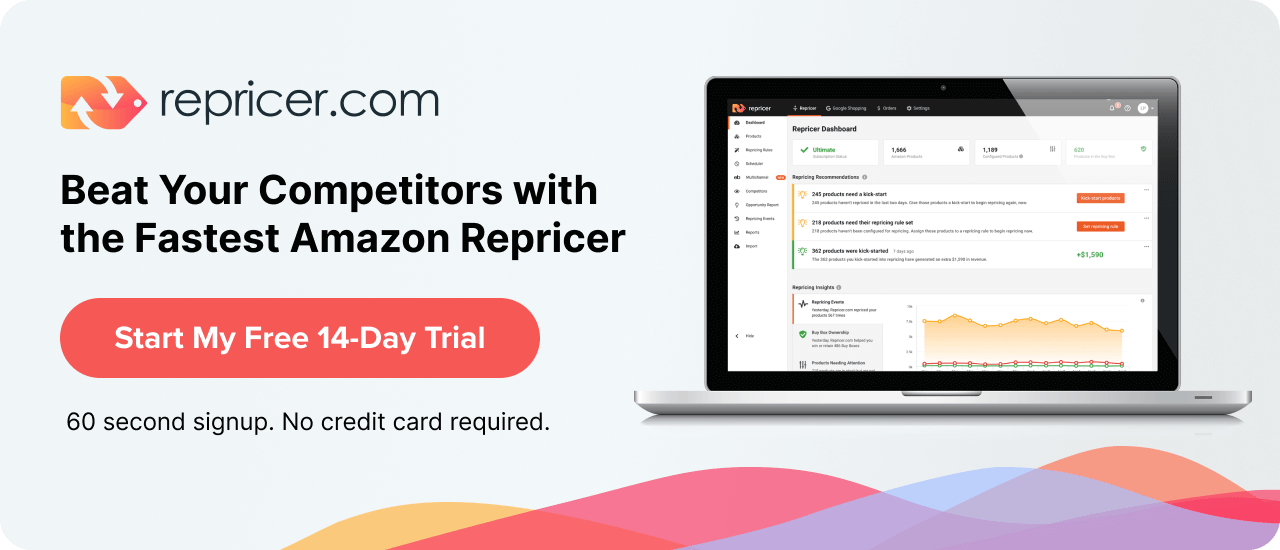 Related: 10 Great Free Amazon FBA Tools