One of the latest roll-outs from Amazon is Spark, an Instagram-esque tool where users can hang out online and shop for the products they love. If this all sounds Greek to you, let RepricerExpress break it down for you.
What Is Amazon Spark All About?
In essence, the Amazon Spark app is a social media platform. Users can post product photos, stories and ideas of things they're interested in, and interact with other users based on common interests with comments and 'smiles', Amazon's own like/favourite/upvote button. And if they like an item enough, they can click to buy it.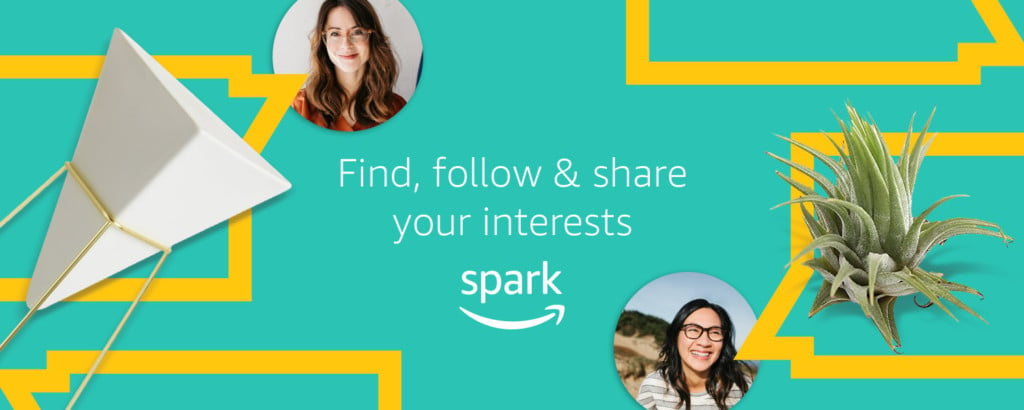 While any user can browse Spark, only Prime members can contribute to the content. And if you're interested in the app, it's available for both iOS and Android v. 14.2.1 or higher within the Amazon app.
How to Use Amazon Spark
As we mentioned, anyone with an Amazon app can check out what's listed there. But if you want to post your own photos or comment on other people's ideas, you'll need a paid Prime membership. To get started with the Spark app, here's what you do:
Tap on the main menu, tap 'Programs and Features', then tap 'Amazon Spark'.
Give Amazon your name and at least five interests.
You can choose interests based on categories. There are the typical ones, like Toys or Books or Fitness. There are also more detailed categories, like TV Bingewatching or Internet of Things.
Amazon will suggest related categories based on the interests you've chosen and suggest them to you in your feed.
Next, set your notification preferences so that Amazon knows to show you relevant items, images and ideas that relate to the ones you've picked.
If you're in a shopping mood, Spark will display a shopping bag icon at the bottom of your screen where you can purchase the product. There will also be a number beside the bag so you can see how many of the product are available to buy on Amazon.
If you're on the fence about the product, you can ask for opinions from the community or even make a poll.
If you've purchased something, Spark lets you leave a product review.
The more you engage with the app, the more Amazon rewards you as an 'Enthusiast'. This nets you a badge that shows up every time you post something or write a review.
Benefits of Using the Spark App
Unlike Instagram, the product you're interested in has a direct link to where you can purchase it.
Your stream is very image-focused, which offers an easy way of visualising the ideas and content you're interested in.
You can instantly see if the product is in stock, and exactly how many items are available.
Sellers will have an Amazon-specific social media platform to engage their buyers even further.
Sellers also have the ability to find out exactly what their buyers want by creating polls and getting the information firsthand.
If you found landing the Buy Box too difficult, interacting with other users can lead to a different, but still direct, way of having them be able to directly purchase from you.
Hearing others' opinions, whether you're a buyer or seller, is much easier because it's all in one place. You don't have to go looking on other platforms to find what people think of a product.
There's talk of Spark being linked to a social influencer program, which could greatly expand the reach of your inventory.
Amazon Repricing
If you do end up taking part of the Amazon Spark app as a seller, you'll have to make sure to offer the best prices possible for all the items buyers will be talking about. And because buyers can link directly to your product page, there's no time to waste in cranking up RepricerExpress. Start test-driving the most effective pricing rules today with the first 15 days free when you sign up now.