Fulfillment by Amazon (FBA) can simplify your life a great deal with Amazon taking the reins on many steps in the fulfillment process. But just because you're handing off most of the work to them, you're not totally free of tasks. The next time you're prepping your inventory for FBA, think about using one of the best FBA prep services for Amazon sellers hand-picked by RepricerExpress to make life easier for yourself.
1. ZonPrep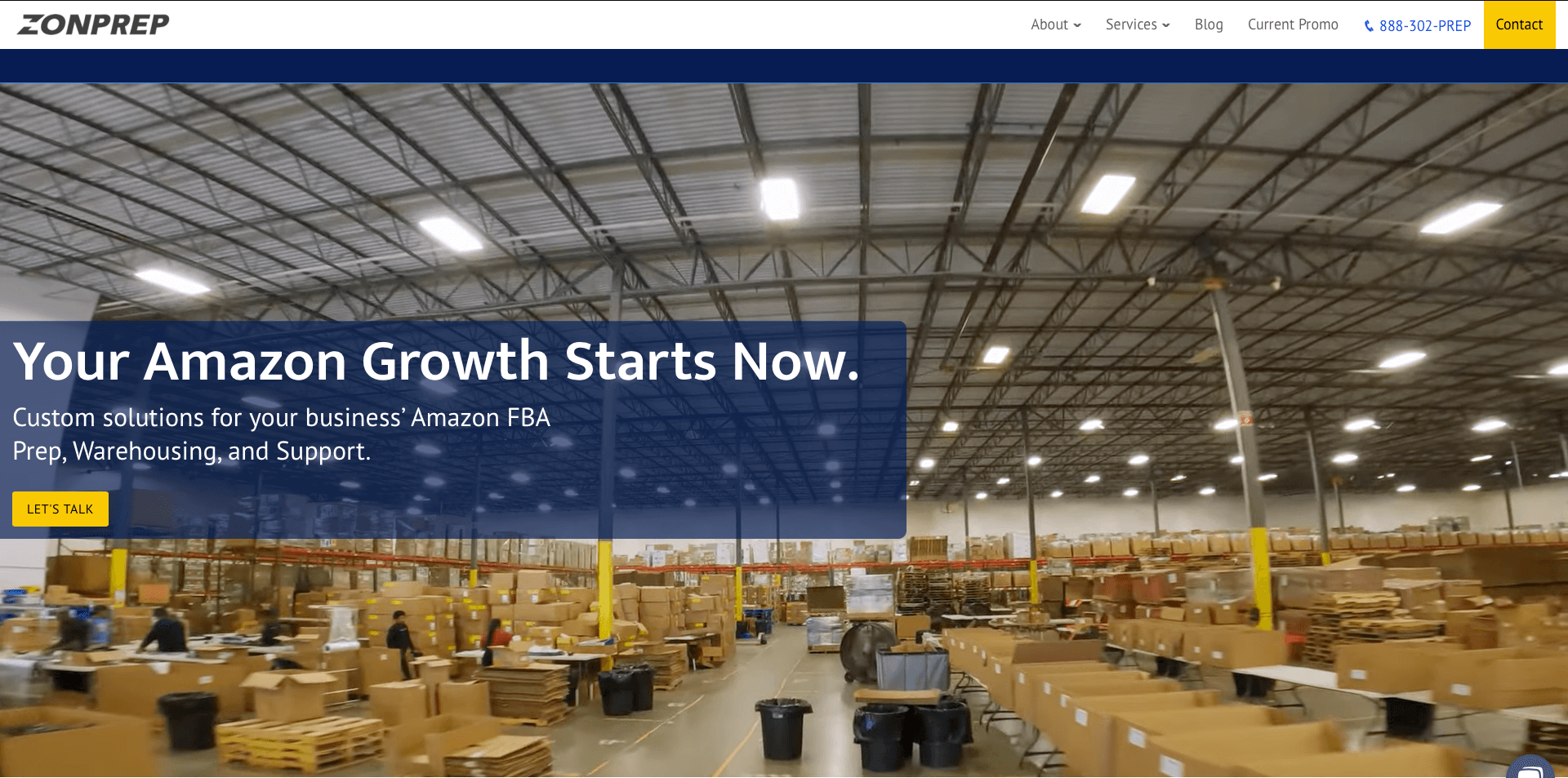 ZonPrep was founded by Kayvon Nazarian and Bryan Folk who are based out of Atlanta, Georgia. They run the largest FBA Prep-focused 3PL in the nation and are expanding rapidly. They support their customers on Amazon and beyond through their enormous 300,000 square feet of warehousing space where they offer 24-hour turnaround time on FBA Prep, bundling and kitting services, fulfillment, distribution and storage.
Take a look at this highly-skilled drone footage of their facility. These guys mean business!
2. Systemise Fulfilment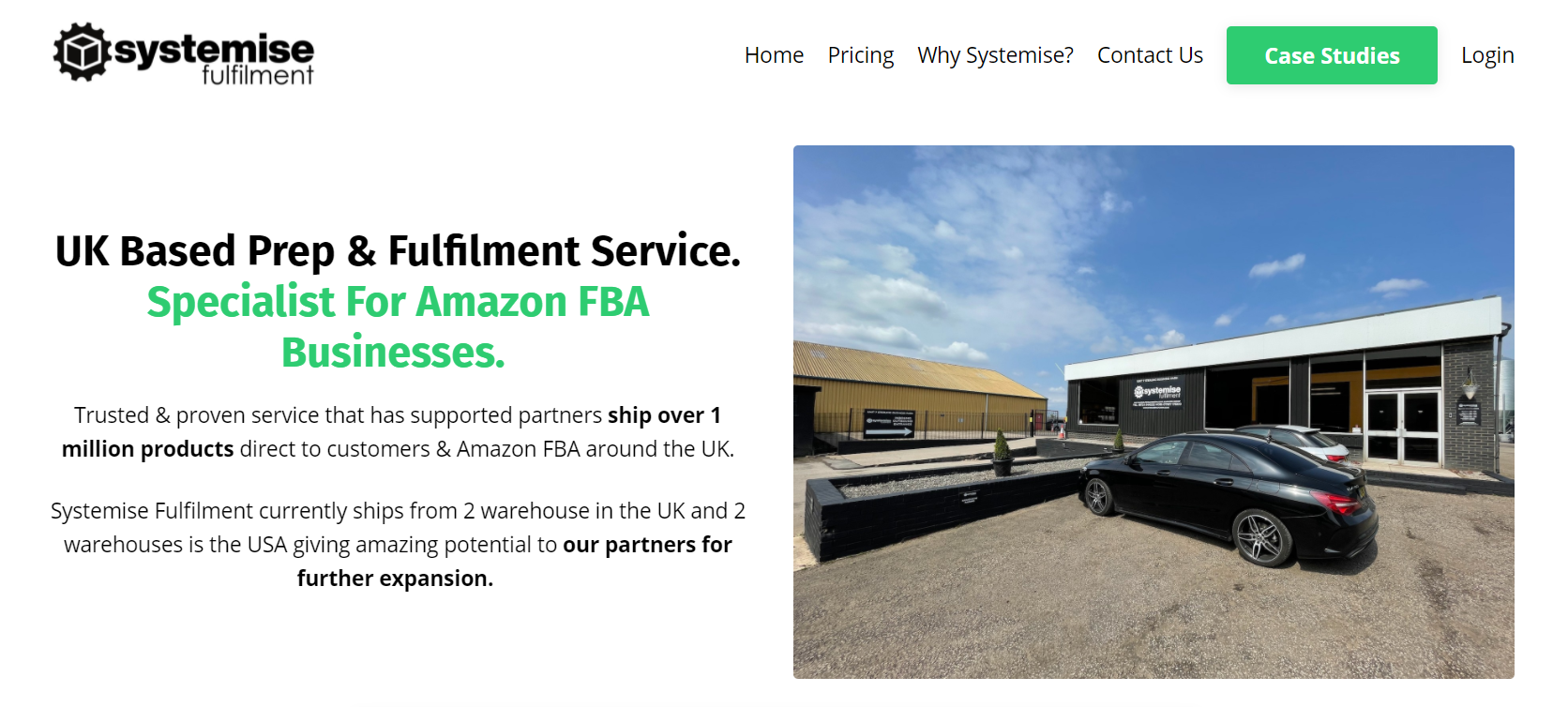 Systemise Fulfilment was founded by Kev Blackburn and Kylie Thomas in early 2017 to support Amazon sellers with their FBA businesses. Since its foundation, they have now shipped over 500,000 units for clients around the world. Their core values are speed of shipping, single per-unit pricing, excellent communication and growth-related bonuses.
In 2020, they moved into a 10,000 sq ft warehouse in Scunthorpe and have recruited an excellent team that support sellers from start-ups to more advanced brands and businesses shipping 10,000's units per month. Systemise Fulfilment is perfect for arbitrage sellers, wholesale sellers or private label sellers.
3. FA Prep UK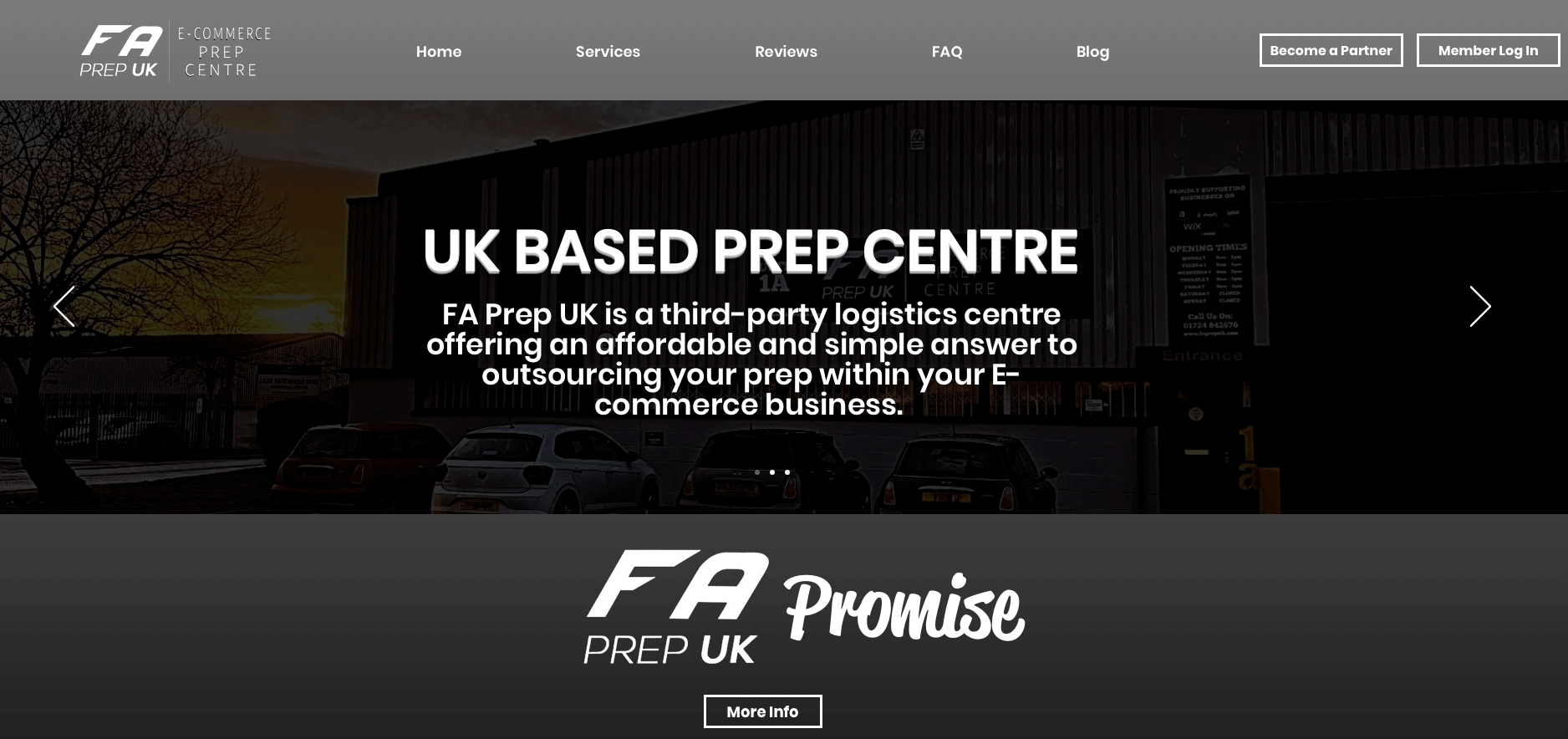 FA prep UK takes great pride in providing the best service possible for Amazon Sellers. Having been Amazon sellers themselves, they understand the logistics of selling on Amazon. They are based out of Lincolnshire, UK which boasts great rental prices meaning they can pass these savings onto their clients resulting in FA Prep UK being one of the lowest costing yet the highest standard of service providers in the UK.
They can assist Amazon sellers with receiving, inspecting, quality control, processing, preparing, storing, and shipping all things physical goods. No seller is too small or too big thanks to their large warehouses.
For any further information, visit their website or book a call with the owner, Devan Jordan, and he will be happy to help in any way he can.
4. Shapiro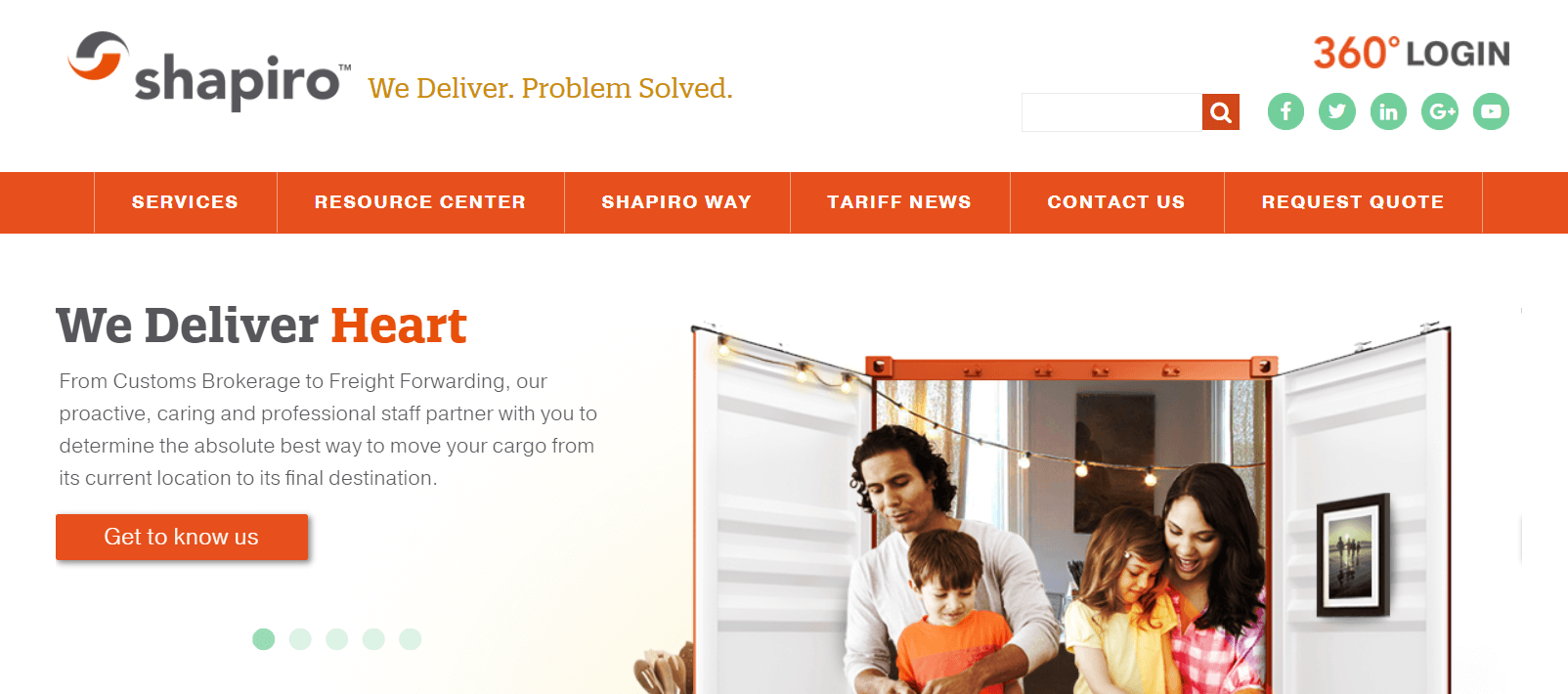 Shapiro's slogan is simple and straight to the point: "We Deliver. Problem Solved." And they do so by asking as little of you as possible, with detailed information on their site and a customer service team ready to walk you through any questions you might have.
Amazon can get quite technical in their requirements sometimes, so Shapiro has Amazon links on their page that tell you what you need to know before getting started — even before getting a quote for their services. And if you need help with currency exchange or VAT issues, they can advise you on that, too.
5. McKenzie Services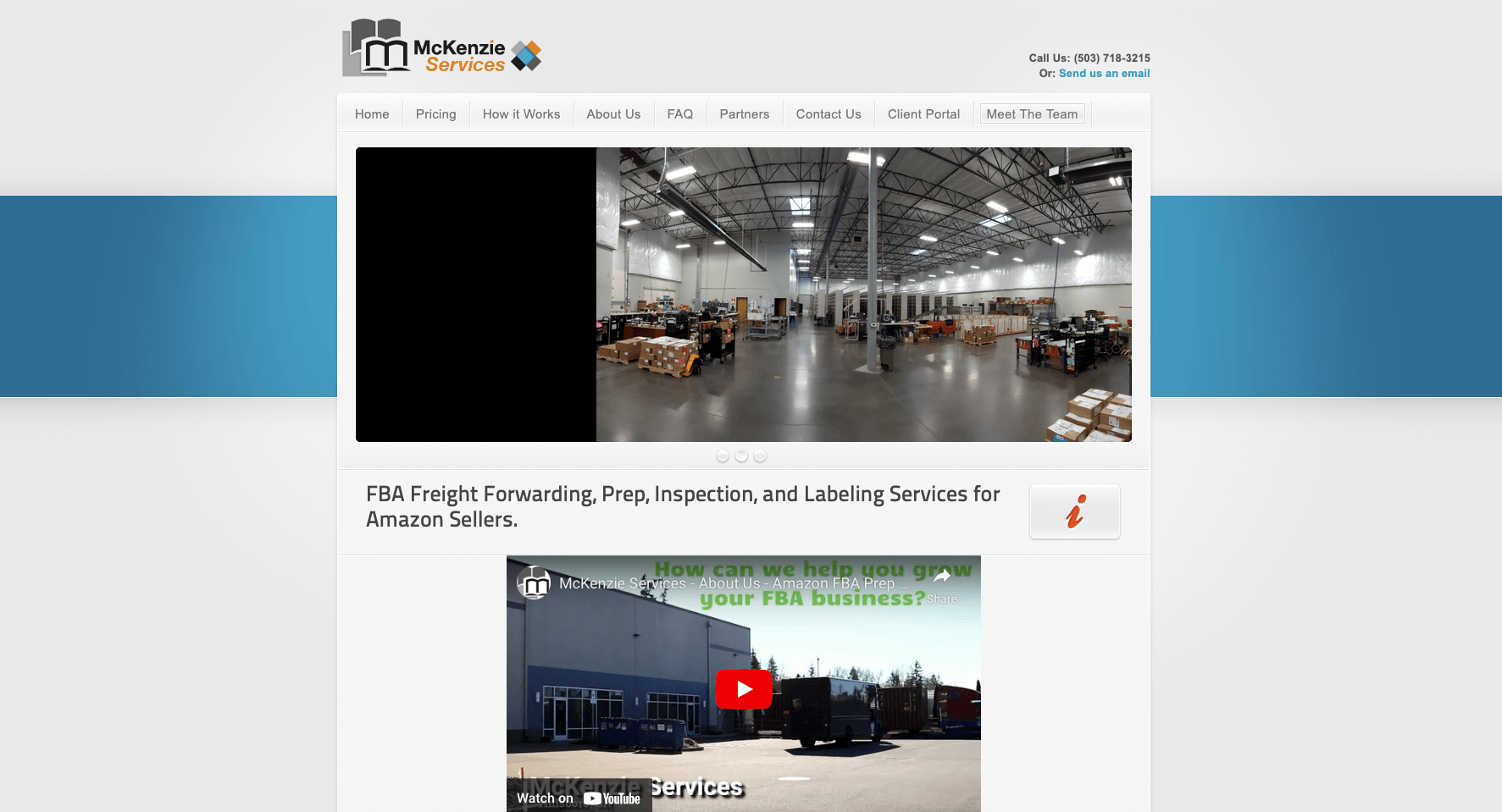 Locally and family-owned, McKenzie Services was started by Jim McKenzie Smith in 2004 and has since grown to include 16 employees and 21,265 square feet of storage space. But with all the growth, they've kept things really simple for users. All you have to do is create an account, ship your items to them with unique address identifiers, wait for the UPS/FBA labels to be sent to your Seller Central account, and let them handle the rest.
Prices are reasonable and include a list of services to help you out with just about everything you can think of.
6. eFulfillment Service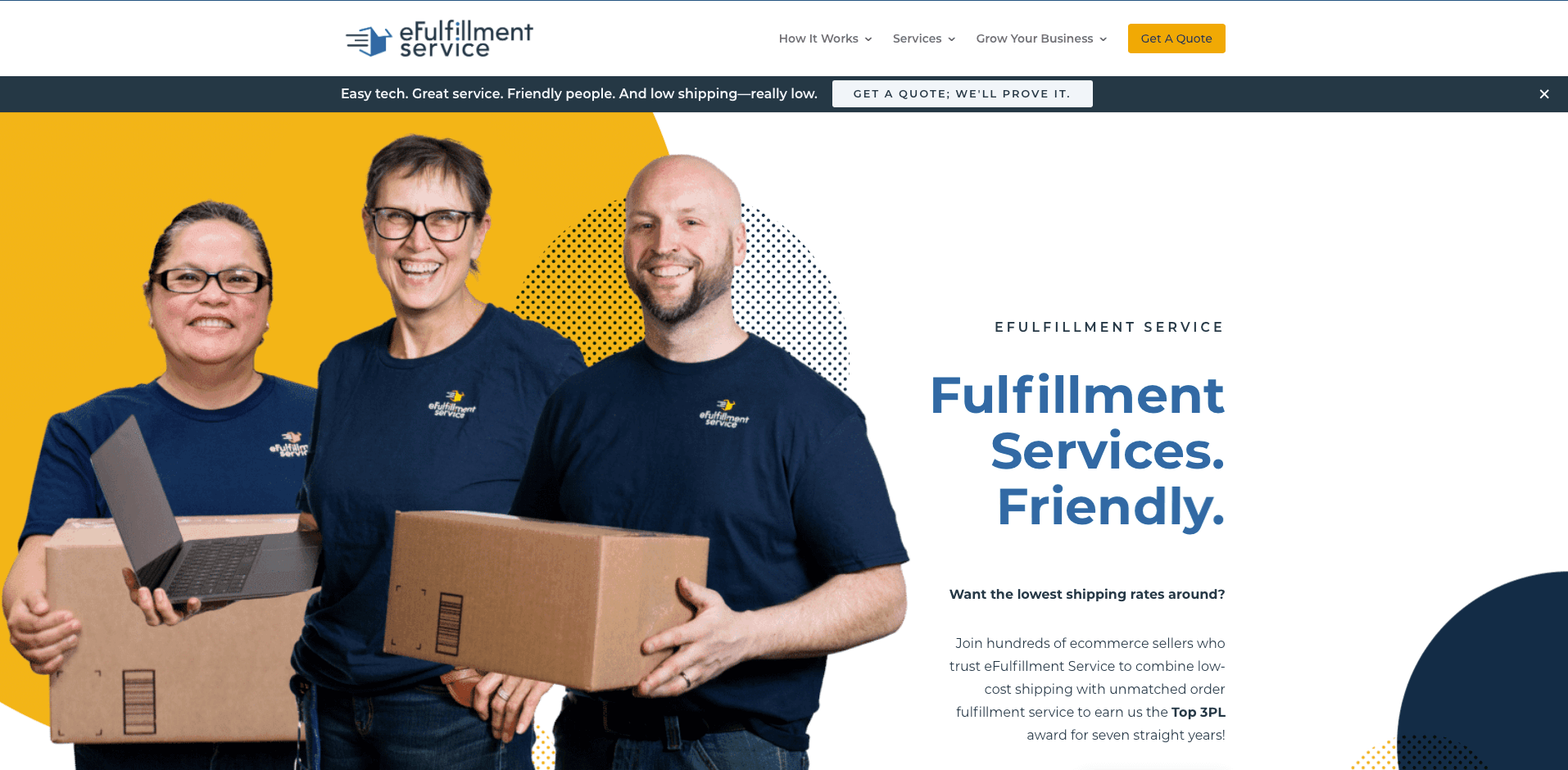 Another family-owned company, eFulfillment Service was by John Lindberg in 2001 and has been kept in the family since then. They pride themselves on flexibility, friendliness and top-notch quality, as well as keeping abreast on technological advancements by retaining an in-house IT team.
If you need further proof that this company has its act together, it's recognized by organizations like the Better Business Bureau (A+ rating), Inc. 5000 list (last two out of three years) and Multichannel Merchant (Top 3PL Provider).
7. FBA Inspection

If you're googling FBA prep services on your own, some of them might only take care with the exterior of the product. But FBA Inspection offers services for both. Their General Processing & Handling service takes care of the packaging exterior, while their Detailed Product Inspection goes in deeper by opening the package to actually inspect the contents and/or verifying the contents inside.
They're also really upfront about what's included in their prep service, with things like import tax management, 24-hour video surveillance, theft/fire/flood insurance, volume discounts, professional photography and more part of what they do.
8. FBA Express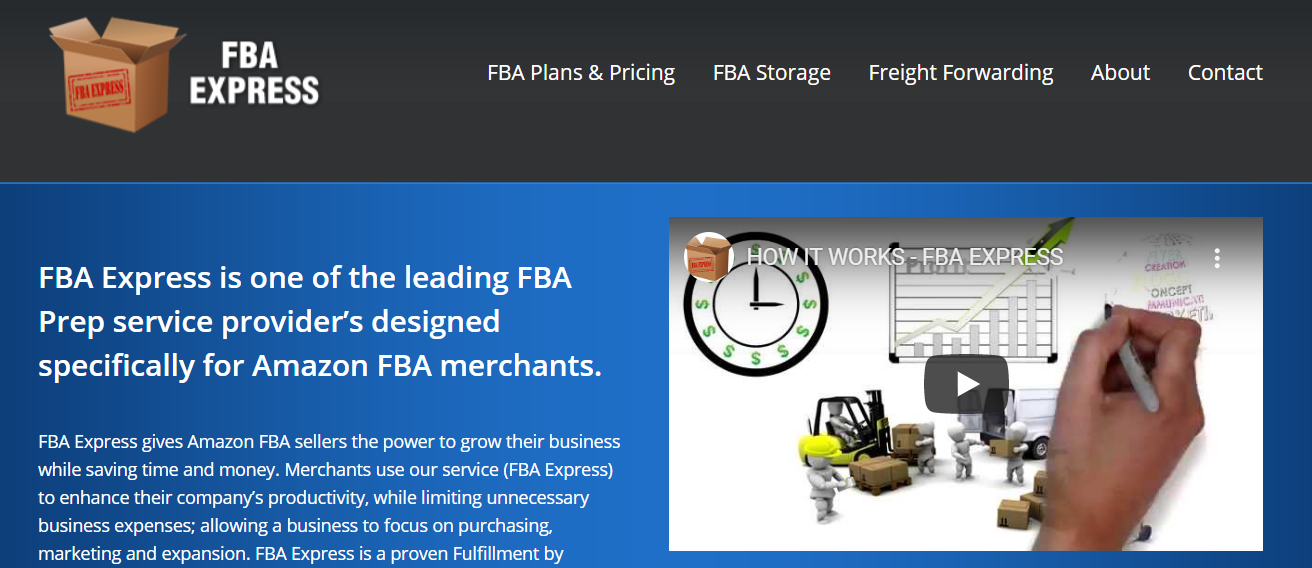 When speed is one of your top priorities, check out FBA Express for one of the fastest operating times. Their services are set so that you get only what you need, nothing extra or superfluous, so you can save both time and money.
You can sign up for the monthly FBA plan at $375/month (with individual fees for various services, like bubble wrap, package inspection, sticker removal, etc.) or opt for the Pay As You Go plan at $99/biannually (with individual fees for prep service, additional boxes and kitting). Or, if you're a high-volume seller, check out their FBA Express plan.
9. Minatus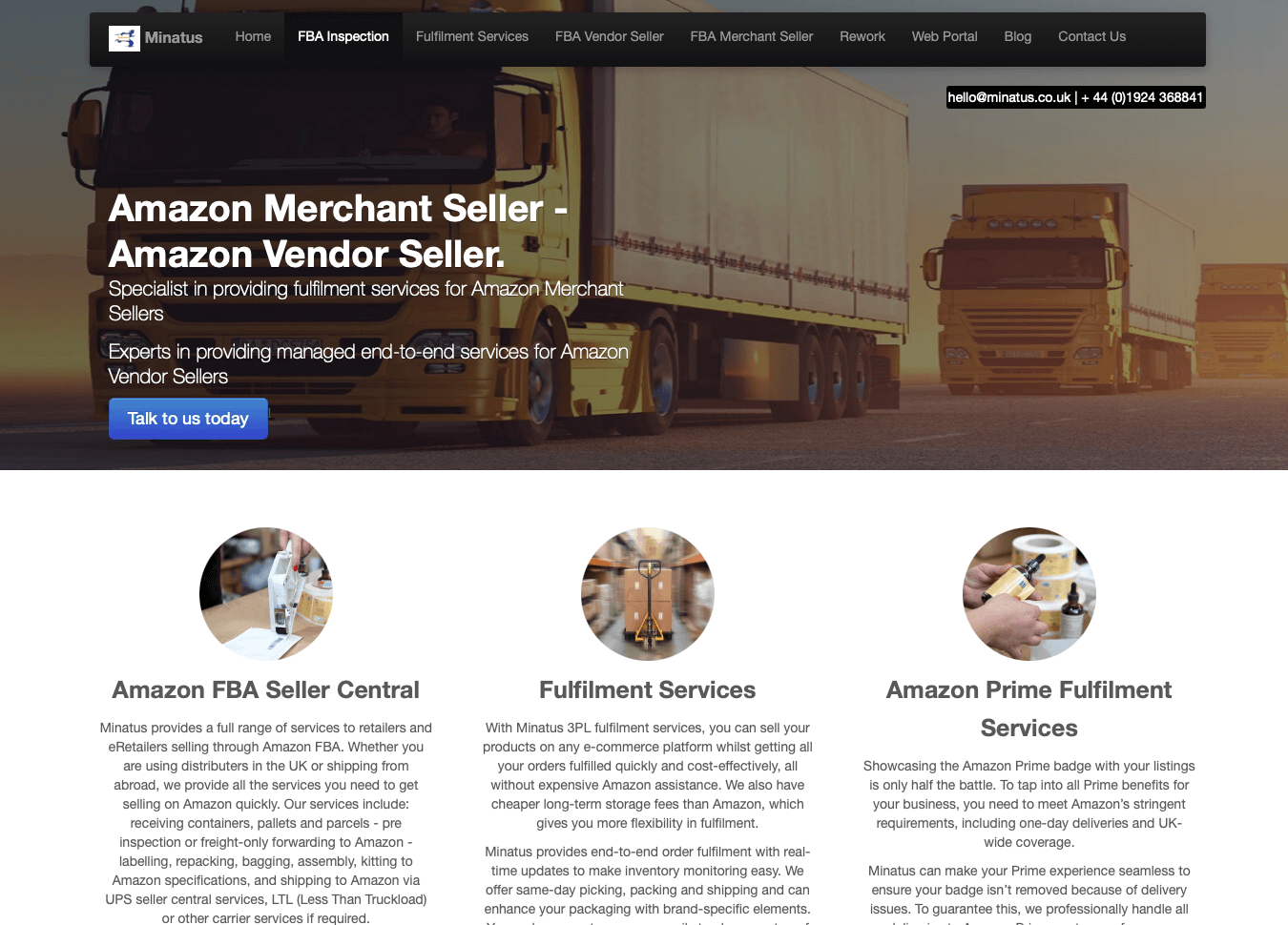 For UK-based sellers, Minatus is the FBA prep service you'll want to be bookmarking. They'll take care you of every step of the way, starting with inspecting your packages when they arrive (to protect you from potential Amazon penalties) to bagging, wrapping, labelling, kitting and sending your items off to the FBA centre.
Their prices are listed right on their website so you can get a decent idea of what to budget for. But they'll also give you a quote based on your complete profile so there are no surprises, and have customer support available by phone and email if you have more questions.
10. FBA Ops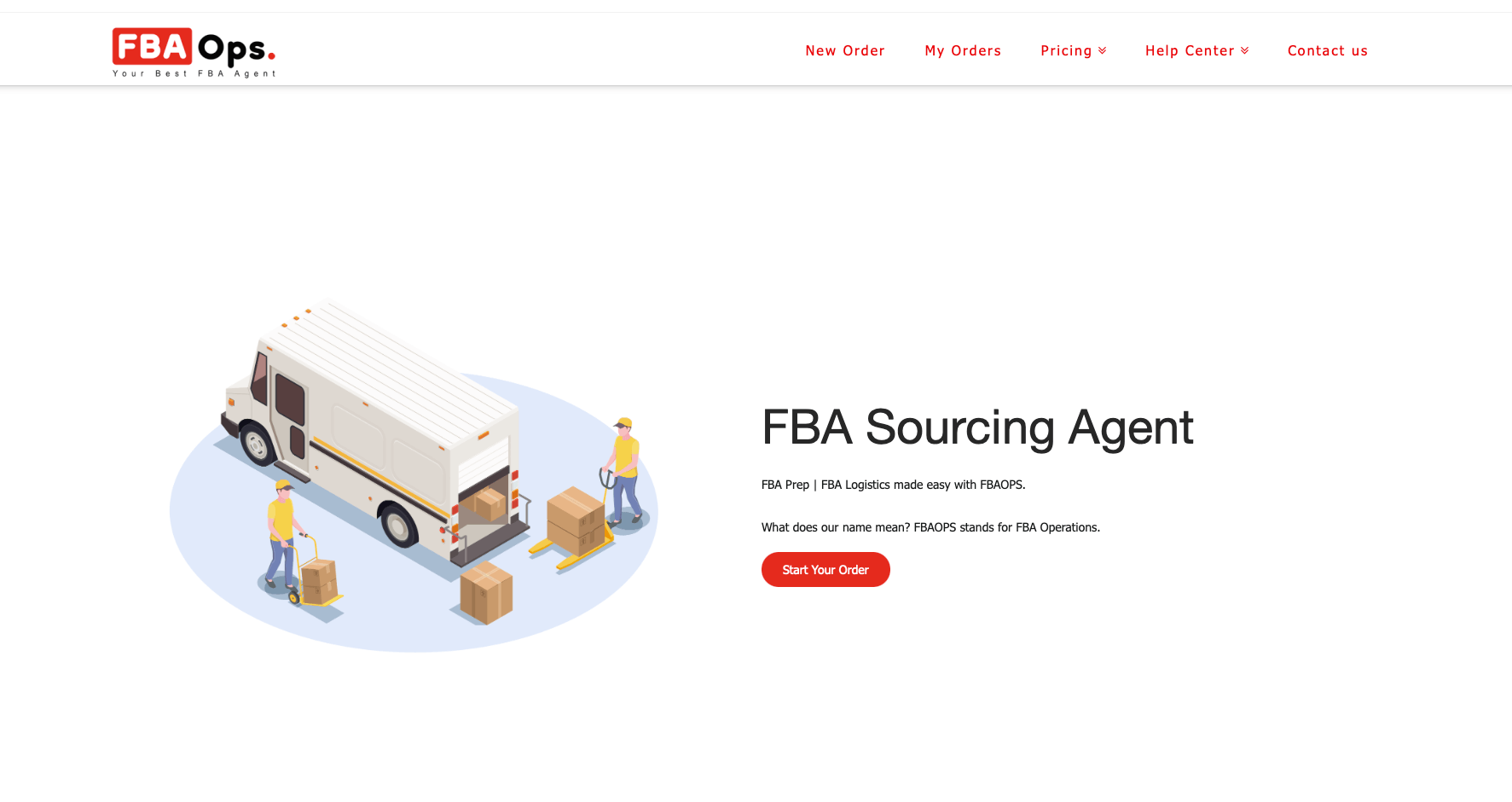 China is rapidly becoming the world leader in all things commerce, and FBA Ops is a shining example of that. They have an array of services to help you get your products from your place to Amazon, including sourcing, procuring and inspection.
Final Thoughts
Although they cost money, using a top-quality FBA prep service can help you save money in the long run by ensuring your products get sent to an Amazon fulfillment centre in requirement-ready condition (instead of facing Amazon penalties and having to start the process over again).
And you know what else can help you earn more money? Repricer, by implementing your pricing rules so you always have the most competitive and attractive prices on the marketplace. But every second you're not using it is profit lost, so sign up right now and enjoy a 14-day free trial.
Why not check out what our customers have to say!