Amazon has about a 15% success rate for first-time sellers, with that rate jumping to about 50% over the long haul. One of the biggest reasons is not finding the right products to sell. If you can't give buyers what they want, they have plenty of other options. RepricerExpress wants to help you learn the best ways to find products to sell on Amazon, especially if you're into dropshipping.
1. Use Software to Your Advantage
Your approach should consist of using software and apps to help you out. Going the manual route can be fine, especially if you have a good instinct for recognising hits, but it's not very sustainable for the long-term.
We wrote a post on our sister site, FeedbackExpress, about the best Amazon product and sourcing tools.
2. Filter Products Based on Reviews
There are two ways to use reviews when looking for potentially good dropshipping products: quantity and quality.
Quantity: You want to look for products that have some reviews but not too many. That's because too few reviews means an uphill climb for building product visibility and too many means you'll be facing a lot of competition. There's a Chrome extension called Amazon Sort – Number of Reviews that can help you sort by the number of reviews.
Quality: Again, you're looking for a sweet spot where the reviews are pretty good. Avoid anything below three stars because that could lead to potential headaches down the road. And avoid products with all five-star reviews because that usually means the reviews have been bought.
When looking at reviews, also make note of what people are saying. Is there a consistent theme to complaints? If so, that gives you a strong indication of what you should improve before selling the products. And same goes for positive patterns — keep that up when you're selling to cash in on the product's inherent appeal.
3. Get Products in the Sweet Spot for Sales Rank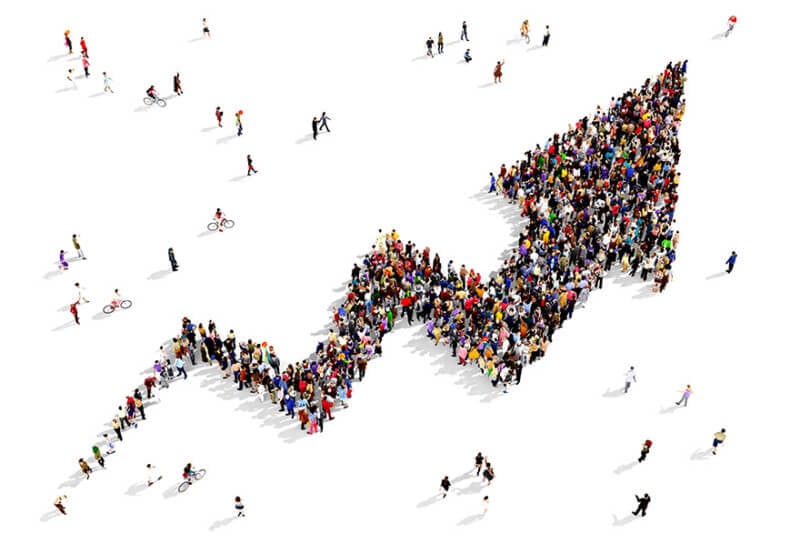 Sales rank indicates the popularity of a product on Amazon and the sweet spot is a relatively low one (the lower it is, the more popular it is). However, you want to get something that's not super popular, otherwise, you'll face a ton of competition.
The sweet spot is under 100,000, but be wary the closer to 1 you get. And also keep in mind that categories have their own ranking scales as well.
For example, something set at 100 in one category could sell faster than a product set at 100 in another category because its popularity is relative to the number and ranking of other items in that category.
Related: Understanding Amazon BSR
4. Consider the Number of Sellers in the Category
Another factor you have to keep in mind is how many sellers you'll be competing against. Categories like electronics and apparel have the most sellers, which tends to make the most competitive. We wrote a post about the most profitable product categories you can sell on in Amazon to give you a head's start on where to look.
5. Some Products Have Cash Back Potential
Cashback is a popular appeal with credit cards, where you get a bit of cash in return for your purchases. Some sites and stores will do that on their products, so if they sell items that can fit on your dropshipping list, use them. It's an easy way to acquire money by doing nothing.
You can also look into programs like Ebates or Befrugal, which operate in a similar manner.
And lastly, look into various credit cards that offer cashback rewards on any purchases so you can generate even more revenue.
6. Skip Products that are Brand Restricted on Amazon
Restricted brands aren't necessarily totally banned on Amazon, but you sometimes need to apply to be able to sell them on the marketplace. We're not entirely discouraging you from doing so, especially if that item ticks off all the other boxes on your list. But if you're going to put the product/brand on your shortlist, make it a smaller priority and focus more on the easier items to get started with.
Some brands to look out for include:
Apple
Beats by Dre
Columbia
Kong
Microsoft
Rosetta Stone
PetSafe
Yeti
And a lot more.
This ties in closely with trademarked imagery, which you should definitely avoid. The trademark holders get a little resentful of non-authorised sellers making money off their brands. How much trouble this could land you in depends on how visible and successful you are at selling the product, but it's best to avoid it altogether. If you see stuff with recognisable logos or brands, like Harry Potter, Disney (definitely avoid Disney!), Pokemon or anything else, stay away.
7. Don't Compete Against Brands
Lastly, avoid dropshipping products where your only competition is the brand itself. Why? It's too easy to lose against them. Brands are allowed to establish themselves as the only authorised seller on Amazon, which automatically pushes you out the door.
But even if a brand didn't do that, you're competing against their money, history and visibility. Consumers have already learned to grow and like the brand and its products, and it'll be awfully hard to step in and wrest that away from them. Make sure there are other non-brand sellers in there, too.
Final Thoughts
Dropshipping products on Amazon can be a great way to earn a source of income because you don't have to store any inventory. All you have to do is guide consumer sales to the manufacturer/retailer, and earn a profit doing so.
But you still get a lot of control over the whole process, like being able to set competitive prices. This means that you can convey to buyers they're not beholden to manufacturers' prices and can take advantage of the sales you put out. But to do so, you'll need to be able to mass-change prices constantly, and RepricerExpress is the perfect tool to get you there. And when you sign up now, you get a 15-day free trial to perfect things right off the bat.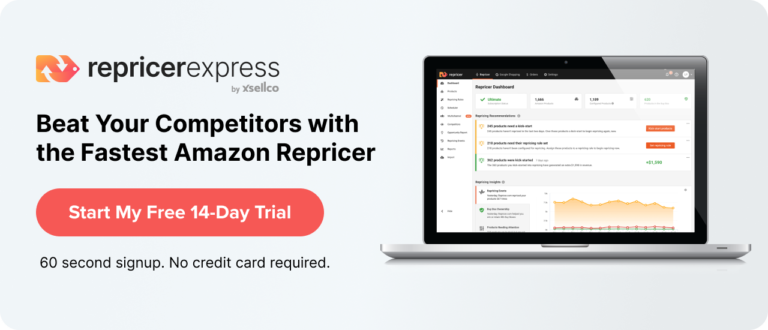 Related: