If you're on the fence about starting an Amazon FBA business, you're not alone.
The market is constantly changing, and it can be hard to know whether or not selling on Amazon is still a worthwhile investment.
In this blog post, we'll take a look at some case studies, the deep statistics, and the pros and cons of Amazon FBA in 2023 and help you decide whether or not it's the right option for you.
Is Amazon FBA Still Worth It In 2023?
Ecommerce is very much here to stay, and with Amazon currently dominating 37.8% of eCommerce sales in the US, 2023 is going to be a great year to get started with an Amazon FBA Business.
To back this up – analysts are predicting that global e-commerce will grow to $8.1 trillion by 2026 from $5.2 trillion in 2022.
If ever there was a time to get aboard the FBA train, now would be it!
The Pros and Cons of Amazon FBA
Pros:
High Traffic

– Amazon is the largest online retailer in the world, with a huge customer base and brand recognition. This makes it easy to get your products noticed and sell quickly.

Great Customer Service

– You don't need to worry about shipping or customer service – Amazon's excellent fulfillment center network will take care of these for you!

Scalable

– Amazon FBA is a great option for both new and established businesses, as Amazon will help you grow your business by giving it increased exposure.

Passive Income

– Amazon FBA doesn't require a great deal of time to run effectively as Amazon provides you with most of the tools that you'll need.

Great Investment

– Although your money may be at higher risk than it would be in a traditional savings account with a bank, you could earn a great deal more money investing it into resealable products on Amazon.

You Get To Fire Your Boss And Never Have One Again!
Cons:
Amazon is the largest online retailer in the world, which means that competition can be fierce.

Amazon's strict requirements can make Amazon FBA seem like a more challenging option than other e-commerce platforms.
Overall, with Amazon's huge reach and vast customer base, Amazon FBA still remains an attractive choice for entrepreneurs looking to launch their own Amazon business.
How Much Do Amazon Sellers Make?
Compared to other traditional brick-and-mortar businesses, Amazon sellers generally see higher profit margins.
This is down to lower overheads, less staff required, and Amazon provides a cost-effective fulfillment service which is second to none.
(For context – I used to run my FBA Business from a shared office space, but since Covid restrictions, I still run my business from home, and I'm the only employee, which is an extremely inexpensive way to run a business.)
Let's look at some stats on how many sellers profit from selling products on Amazon FBA.
Around 65% of third-party sellers have reported earning profit margins higher than 10%

Around 32% reported earning profit margins above 20%.
50% of Amazon sellers sell anywhere from $1,000 to $25,000/month
13% of Amazon sellers sell $25,000-$250,000/month
22% of sellers sell under $500/month
Not too bad, considering many new sellers start this venture as a side hustle!
What Will Be Different In 2023?
The past few years have been uncertain for everybody in many different ways.
For Amazon sellers specifically, facing higher CPUs (Cost Per Unit) due to oil prices increasing the cost of production, higher shipping fees due to increased fuel prices, and inflation hitting a 30-year high changing consumers spending habits, have been tough on everyone's bottom line.
However, things are looking far more positive for 2023.
With Amazon's stock price looking to go through the roof again, and consumer spending on the rise since the cost of living crisis in 2022, (Will rise by 6% by the middle of 2023) this is great news for Amazon Sellers.
How To Stay Ahead Of The Curve In 2023
Keyword Specific Listing
If product listings are to compete and rank well on page 1, the listings need to be highly optimized with super-specific keywords.
The need to perform deep keyword research and know exactly what our customers are looking for when they search for products is imperative.
Know your numbers
Knowing your numbers is a vital part of running any successful business.
For eCommerce businesses, cashflow is everything!
So dial in on your Actual Cost Of Sale (ACoS) numbers, know your profit margins, and become a PPC Wizard.
Sell slightly higher ticket products
With the increased cost of production and shipping fees, one way to combat a decrease in your profit margins is to increase your chances of achieving a higher margin.
It's difficult to adjust any of the associated selling costs when your RRP is $5.95.
But when your RRP is $59.95 there is a lot more room to manoeuvre.
Although you're less likely to generate as many sales with a higher ticket item, your margins will undoubtedly be higher and you could still achieve higher profits with fewer sales.
How To Achieve Higher Profit Margins On Amazon FBA In 2023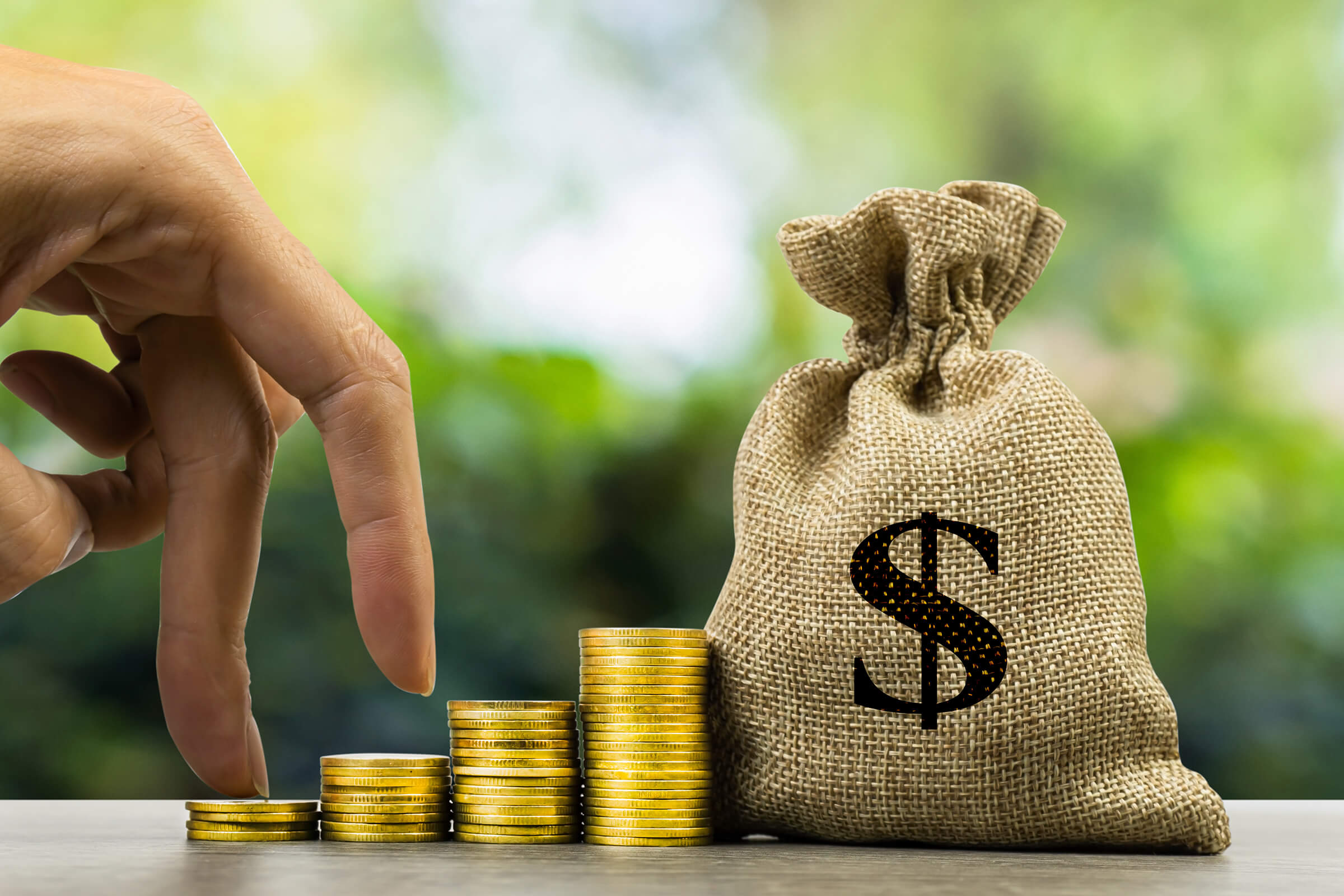 Strong Negotiations With Your Manufacturer
To get the best price per unit you'll need to be able to negotiate with your manufacturer effectively.
This means being clear on what your price expectations are and what level of profit margin you need to keep your Amazon FBA business sustainable.
Building a strong working relationship with your supplier is important, so finding the balance between being a difficult customer, and getting a good deal will be key.
Fine Tune Your Amazon PPC Ads
With Amazon FBA, you don't need to pay for any physical store space or staff.
This means that Amazon ads are one of the biggest costs associated with your Amazon business.
However, they are also one of the most powerful tools in an Amazon seller's arsenal when it comes to increasing sales and profits.
So spend time becoming a wizard with your PPC ads and constantly look for ways to make improvements. Maybe try some new campaigns or split-testing different ad sets.
By being proactive in this area, you can increase your sales and profits significantly over the coming years.
Dominate The Buy Box
A surefire way to increase your profits is by having a strong hold on the Amazon Buy Box.
According to Amazon, an estimated 80% of all Amazon sales go through the Amazon Buy Box.
You can automate this service to make sure that you will always dominate the buy box using Repricer tools.
Drive External Traffic To Your Product Listings
Instead of limiting your Amazon sales to Amazon visitors alone, try driving external traffic from different sources.
Utilize some of the tactics in this article to help drive more traffic to your Amazon product listings.
International Sellers – Currency Exchange Services
For International sellers like myself, it's possible to lose a lot of money when cash flow is converted back into a home bank account.
Using Currency Exchange Services to handle this will save on transfer fees, and will certainly find the best currency exchanges for you, which amount to a huge saving over the course of a year.
How To Learn To Sell On Amazon
Learning how to sell on Amazon is like being stood at basecamp of Everest and looking up at the great task ahead of you. It can be daunting!
And just like climbing Everest, you should use a Sherpa.
Most 'Sherpas' for online business education come in the form of a digital course, and I would highly recommend investing in one if you want to drastically increase your success rate, and reduce the risk of failure.
There are many different Amazon seller courses on the market, so do your research and choose one that is right for you.
Summary – Is Amazon FBA Still Worth It In 2023?
Yes, it's still an excellent opportunity to start a sustainable, scalable business in 2023 and beyond.
The e-Commerce market is moving in the right direction for brand-new sellers.
However, it's more important now than ever to know your numbers, have hard negotiations with suppliers and become an absolute wizard at running PPC ads on the Amazon platform.
The most important thing to remember is to provide massive value to customers.
Customers are the backbone of any business, so be sure to provide high-quality products, with world-class customer service and you can't go wrong!