Guest post by Kev Blackburn from Life Success Engineer

Q1 is the quietest time of the year so I thought it would be a great idea to ask the Life Success Engineer community for any questions they have going into 2018. The questions have come from people who are starting or want to start, as well as some more experienced sellers. I thought I'd share what I've learned since 2015, having quit my job to start Amazon full-time in Q1. It can be a difficult time and I know I wish I'd have had answers to some of these questions.
If you want to learn more about Online Arbitrage, check out the Ultimate Guide to Amazon FBA With Online Arbitrage.
Question 1: What Products Do I Buy for My Online Arbitrage Business?
Question 2: What Quantities Should I Purchase for My Online Arbitrage Business?
Question 3: What Tasks Should Be Focused on In My Online Arbitrage Business?
Question 4: Tactical Arbitrage, Sourcing Assistants or Sourcing Lists?
Question 5: Can't Find Any Products to Sell, What Should I Do?
Question 6: Should I Compete with Amazon On Listings?
Question 7: Is Q1 a Good Time To Start Your Amazon Online Arbitrage Business?
Question 8: What Happens to Sourcing Toys In Q1?
Question 9: What Are the Best Seller Rank Guidelines For Different Categories?
Question 10: Finally, Ungated In Health & Beauty, Groceries, What Should I Know?
Question 11: Long-Term Storage Fees in February, What Actions Should I Take?
Question 12: Sole Trader to Business Account, What Do I Need To Know?
Question 13: Can You Start Online Arbitrage from Abroad?
Question 14: Is It Worth Selling DVDs & Video Games?
Question 15: Once VAT Registered, Do I Modify Spreadsheets to Formulate Margins?
Question 16: Should VA's Get End of Year Bonuses? (13th Month)
I hope all the above videos have proved to be valuable but if you have any other questions, feel free to contact me at any time.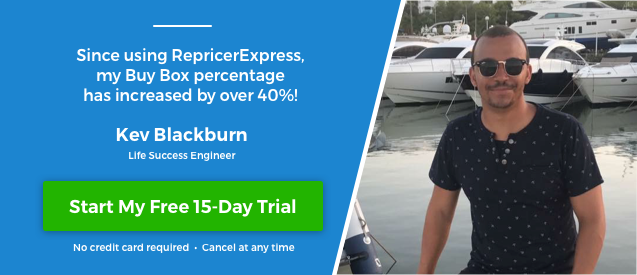 About the Author:
My name is Kev. In 2015, I took massive action and started a business on Amazon. Within 6 months, I quit my full-time Electrical Engineer job and we have now gone on to sell over £1,000,000 worth of physical products. We created a team of virtual assistants and physical employees, which gave my family the freedom to build the lives we wanted. On my Life Success Engineer blog, I share my journey and everything I have learned along the way. Read my story or check out my YouTube channel.
Read more from this author:
Want Pro Tips for Selling on Amazon?