If you're a private label (PL) Amazon seller wondering how to price your products on the marketplace check out this post. If you're a PL seller currently using or considering signing up for RepricerExpress' free 15-day trial then read on…
RepricerExpress is primarily used for competing with other sellers on your listings. However, there is a lot of options within the repricing tool for all types of scenarios including when you have no competition.
1. Prepare for Competition
You may currently have no competitors on your listings, but this might not always be the case. Being proactive with RepricerExpress means that when a competitor does jump on your listing(s), you'll be well placed to react without losing sales.
2. Knowledge is Power
Our repricing software offers sellers important product information including Buy Box percentage, sales rank and sales history. This data can be exported by email, Dropbox and FTP regularly (costs may apply).
3. Automations: Your Secret Weapon
With our unique Automations features, you can now base your product price on much more than your competitor's price. You can move products between different rules using your settings and triggers including:
Stock Quantity: Move products based on how much stock you have.
Stock Age: Move products based on how long the product has been first listed or how long it has been restocked.
Sales Rank: Move products based on the products sales rank.
FBA Long-Term Storage Fees: Move products when storage fees are due—which can be detected up to six weeks from the February and August deadline dates.
Sales: Move products based on the how much (£/$/€) you make in sales.
Orders: Move products based on the volume of sales you make of a product.
Bestsellers: If a product is a best seller, move it to a special rule.
FBA/MFN: Move products to specific rules if they are FBA or MFN.
You can combine, and filter stock automatically based on three of the above at any one time.
Helping Hand
If you have a question or require any further information about repricing on Amazon or eBay, our great customer support team and available via Live Chat or email.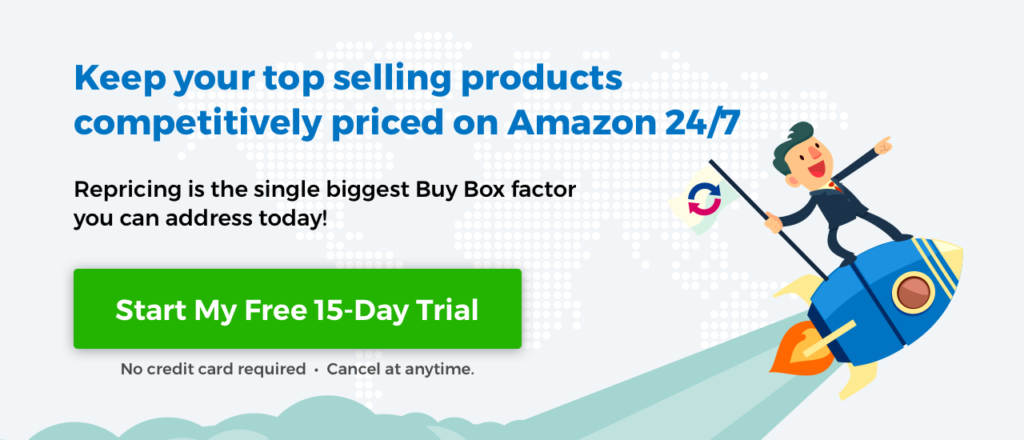 Related