You've researched which products to sell online and worked out good deals with suppliers. You've taken beautiful, professional-quality photos. And you've even drawn up a solid marketing and advertising strategy. But your products aren't selling on Amazon. Why is that? Here are three reasons why you might have hit a wall — and how to get over onto the other side.
1. Your Listing isn't Optimised Enough
Optimising a listing means making sure it's search-friendly and encompasses everything from images and titles to price, product description, keywords and more. Let's take a look at some of the things you might be missing and how to change them.
Title: This is the most important part of your listing because it's ground zero in search results. You should be using your best keywords in the title to make it as easy as possible for buyers to find your listing, and how you use them is more formulaic than anything. Amazon gives you 250 characters to work with and you should be using them all, but think like a buyer — not a bot — when writing it out. Capitalise the first letter of every word, write numbers as numerals and "and" instead of an ampersand, and omit symbols, prices and quantities.
Images: You're allowed up to nine images, including a lead image, and they can be 1000x500px in size. Make sure your photos tell a story of your product by showing the item from various angles and how people would use it in real life.
Key Features: Bullet points are definitely the way to go with this, as they help outline the key product features in a neat, concise way. Depending on what you're selling, use 3-5 bullet points and remember the 1,000 character count when writing them out.
Price: When pricing your product, look at what competitors are doing and nestle yourself in the middle. Too low means possibly being associated with cheap quality, and too high makes it hard to sell.
Product Description: Although it's a chance to help optimise your listing, it's actually the least important part — because most shoppers don't bother to read it all. But you've still got to fill in that section, and one of the best ways we like doing it is with Enhanced Brand Content. It helps you really stand out from the crowd by combining enticing videos, graphics and text.
2. You Don't Have Enough Reviews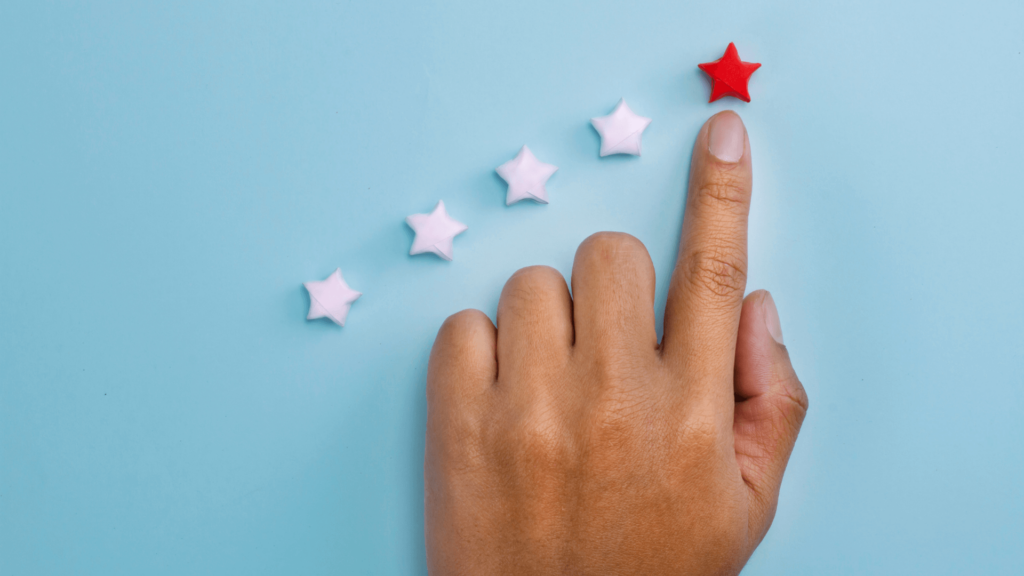 Over at our sister site, FeedbackExpress, we wrote a detailed article about the importance of product reviews. The numbers are eye-opening: 91% of shoppers make it a habit to check out reviews, and 84% place as much trust in them as they would in a personal recommendation of the product.
In a nutshell, reviews matter, and they matter a lot. They're the top way you convey trust, honesty and a good reputation to buyers, letting them know they're making the right choice in purchasing your product from you.
They also do a lot to boost your visibility in search rankings. Products with few and/or low-star reviews will rank lower, while those with more and/or high-star reviews will shoot to the top of the list. Amazon wants to make sure its buyers are happy, so they'll direct them towards products that tend to be more trusted and of better quality.
If you're having a tough time getting more reviews, by far the easiest way of going about increasing them is to use a review service. It'll automate things for you in a professional, consistent way that's in line with Amazon standards, leaving you free to concentrate on other things.
Related: Discover How to Get Amazing Amazon Product Reviews!
3. You Haven't Spread the Word Enough
So, you've done everything on this list, and yet you still find yourself struggling to make sales on Amazon. The last thing to do is examine your pay-per-click (PPC) campaigns. This blog post on mastering Amazon PPC campaigns will help you a lot, and here are the main points to keep in mind.
Amazon PPC campaigns direct buyers to the product's page, so make sure you're targeting audiences appropriately. Campaigns aren't free to run and you want to be absolutely certain the right eyes are seeing them.
Calculate the advertising cost of sale (ACOS) so that you're spending the right amount of money. Your ACOS is the metric you get when you divide the total ad spend by the number of attributed sales and should be in the 20-25% range to get a good balance between sales and profits.
Look at what keywords you're using. First, find the keywords that show your listings, then cross-reference against the keyword list that shows the most searched for and highest conversions. Your ACOS will give you data about keyword search volume and user conversion rate for those keywords, which you'll want to use when filtering by spend (to see which ones are taking up the most money).
Finally, set your budget on a daily basis and alter it so it changes throughout the day. Try to increase spending in the evening/night hours when more people are likelier to see it, and decrease it in the earlier hours when there won't be as many people online.
Final Thoughts
Often, when you're facing stalling sales with a product on Amazon, changing things around change be as easy as 1-2-3. It won't happen overnight, but you'll want to look at steady and sustained success instead. What can happen overnight is pricing rules to capitalise on market, competitor and user behaviour — but let Repricer take care of that for you while you sleep. We'll even throw in a 14-day free trial when you first sign up.
See what our customers are saying!