The internet is a great resource for learning. One of the best ways to improve your ecommerce knowledge (aside from the RepricerExpress blog) is forums. There are a plethora of different options out there so for your convenience, we've compiled a list of the ten best ecommerce forums we feel offer value to you as an Amazon seller. You'll find lots of useful information and helpful sellers on these forums covering a wide range of topics from marketing to fulfilment methods.
1. Amazon Seller Central
Amazon Seller Central lets you discuss selling on Amazon and other Amazon services with fellow sellers. Forum threads include general selling questions, help for new sellers, FBA queries and other Amazon services such as Amazon Payments.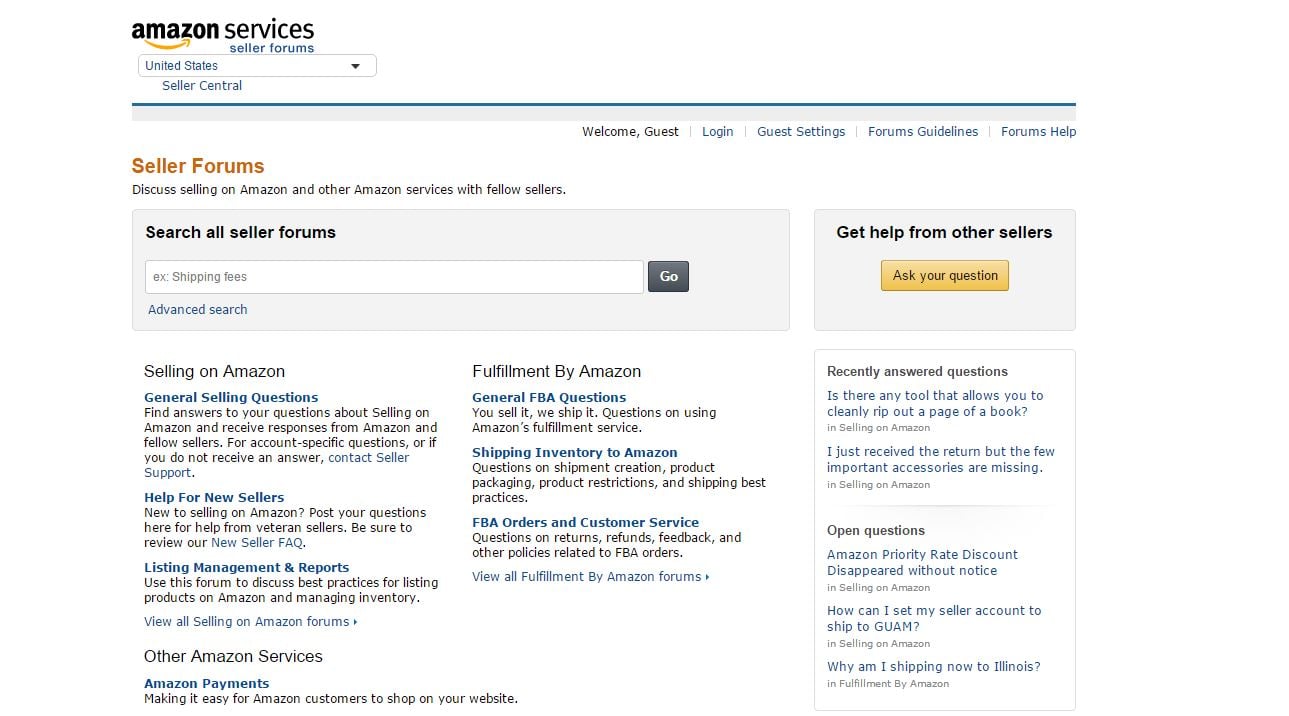 2. Tamebay
Although not a forum, Tamebay is a great resource for UK sellers selling on Amazon and eBay. Sellers can keep up to date with all the latest happenings and developments across the ecommerce world. It's updated frequently and you can sign up to their newsletter for a daily round-up of the top news to be delivered straight to your inbox.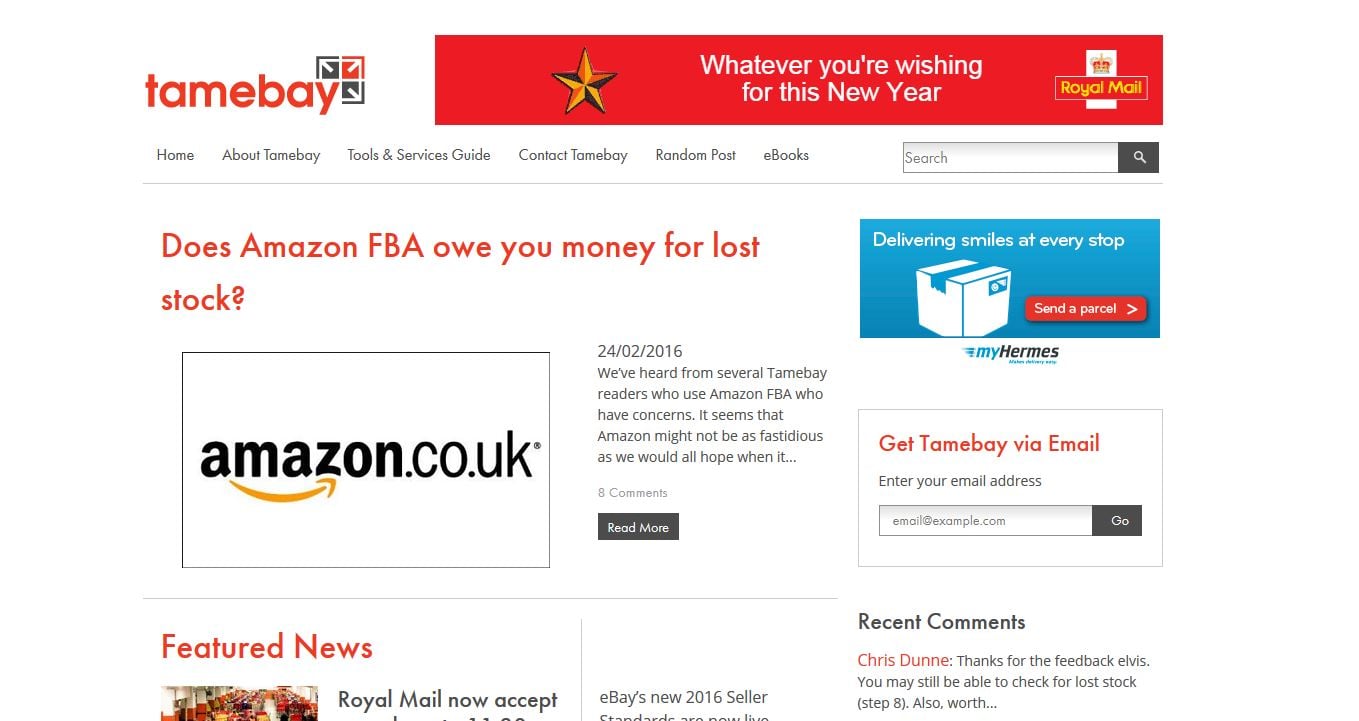 Tamebay also provides a handy ecommerce guide to top seller software like RepricerExpress and ebooks covering a wide range of useful topics. You'll find the articles well written and informative and they also have some great guest bloggers including yours truly!
The site was founded by Chris Dawson and Sue Bailey, two British PowerSellers. Between them, they traded on eBay for nearly two decades, and have more than 50,000 positive feedback comments (and just 2 negatives!). Dan Wilson, the author of Make Serious Money on eBay UK, Amazon and Beyond is now co-editor at Tamebay.
3. Web Retailer
Web Retailer is run by Andy Geldman and offers help for eBay and Amazon users looking for third-party software and services. The site has four main sections: a software directory including independent reviews, a forum, webinars and finally a blog section. You'll find the interviews with sellers and research into big topics really insightful and well researched—a definite read for anyone serious about selling online.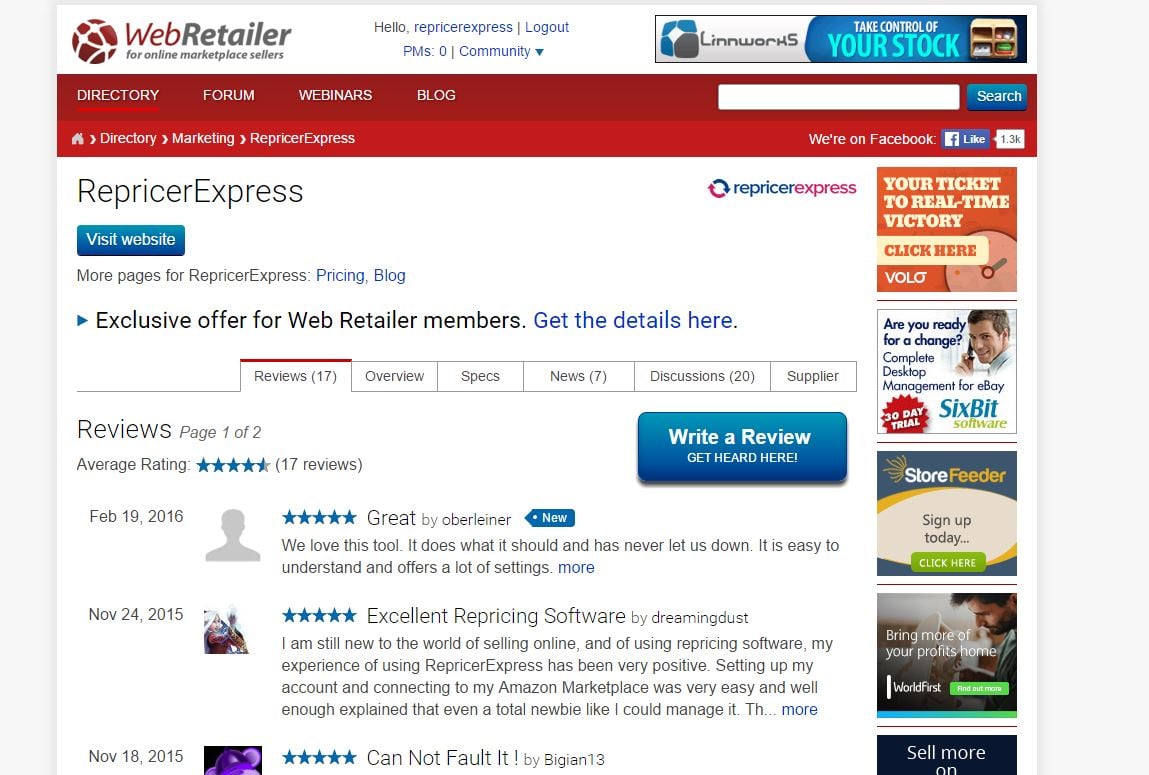 4. Warrior Forum
Warrior Forum is a great place to go if you're looking for discussions about ecommerce marketing. Search engine optimisation, Amazon PPC, email marketing, and more are all covered by the site, so if you have a question about how to expand the reach of your website, it can be found here. Some other threads you can find cover growth hacking, social media, ecommerce sites in general, website design and link building.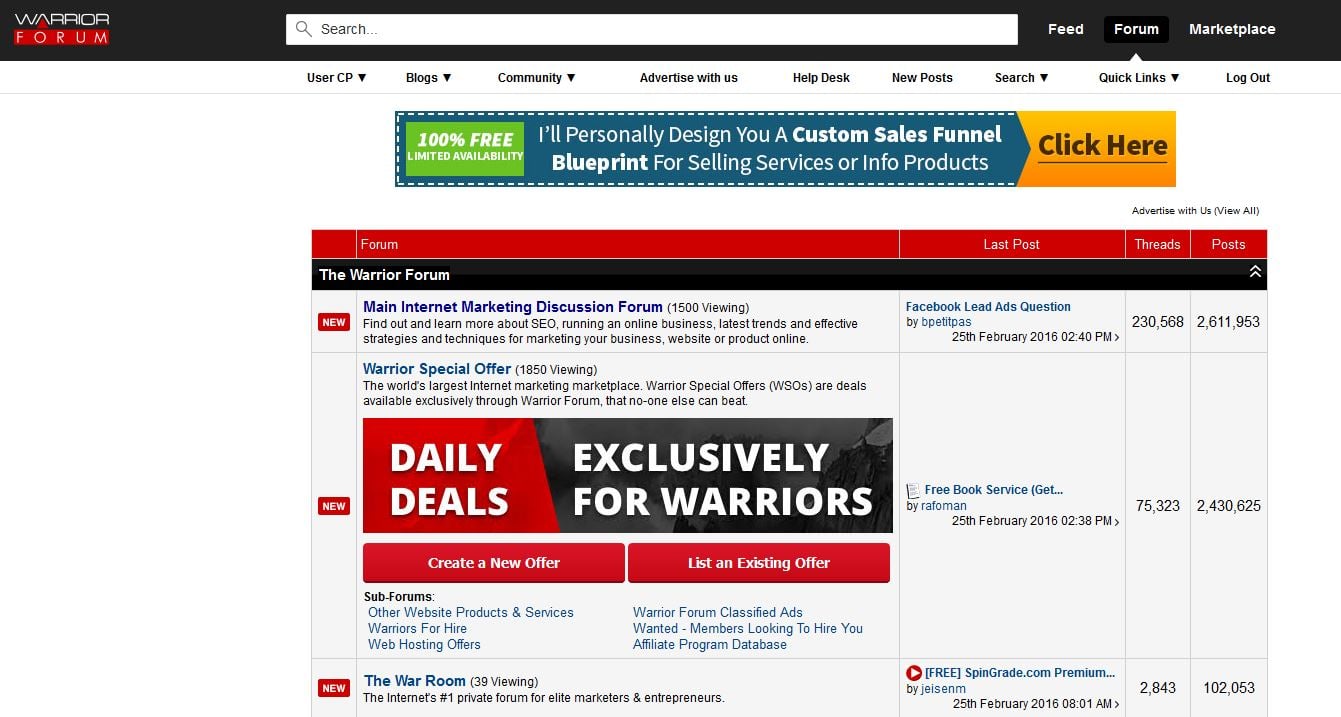 5. Startup Bros
Startup Bros was founded by Will Mitchell and Kyle Eschenroeder, two best friends and entrepreneurs who've been obsessed with business and the internet since birth. The website has a forum section for members and they write superb blog posts around topics such as importing from China.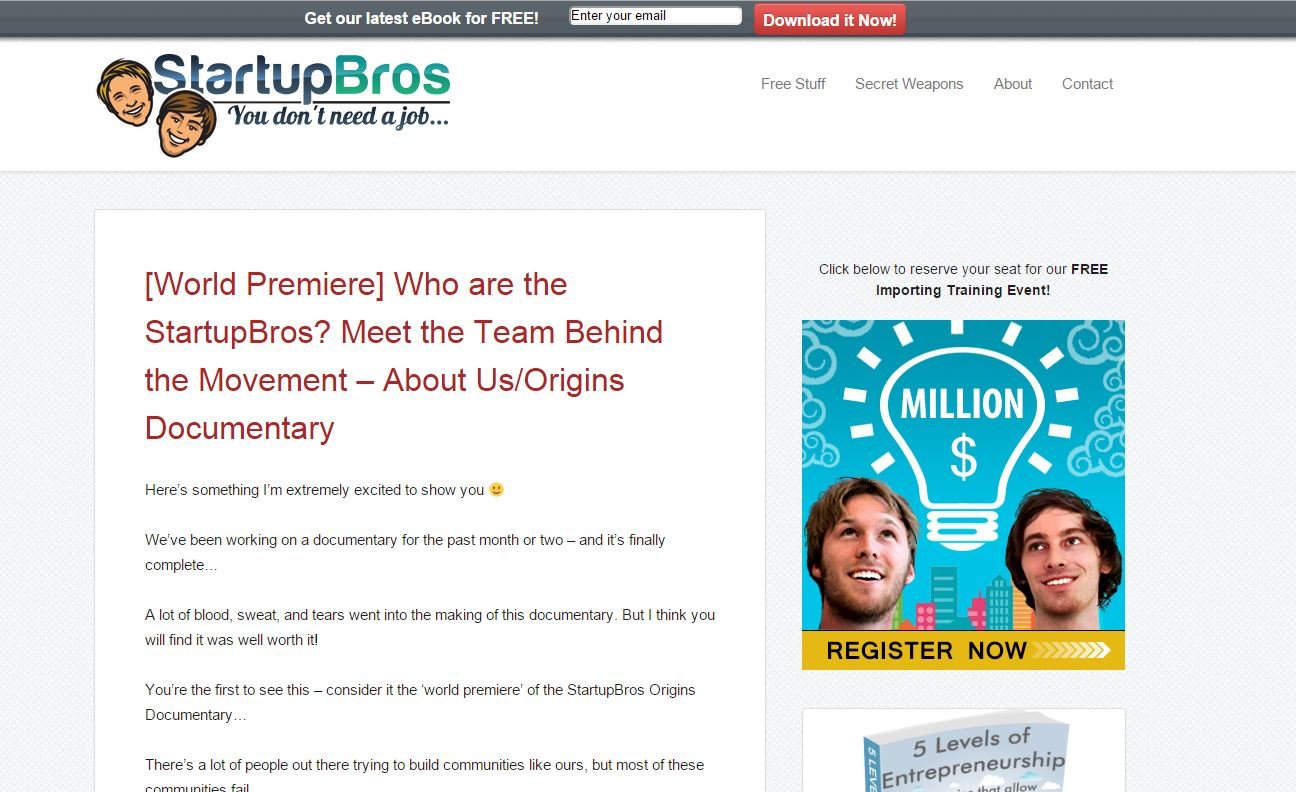 If you want to become a successful entrepreneur then this is a good place to start.
6. UK Business Forums
UK Business Forums is a great resource especially if you're running a business in the UK. One of the main threads outlines some of the best UK merchant accounts, so this would obviously not have anything to do with those in the US or elsewhere throughout the world.
That said, it may be useful if you're planning on expanding to the UK.
Related: Top Ecommerce Influencers
7. Ecommerce Fuel Forum
The Ecommerce Fuel Forum is designed for established companies that bring in six or seven figures per year, so we recommend this only for experienced sellers. It's one of the best places to find information about what other online store owners are doing to scale up their businesses.
You must apply for a membership to ensure that you meet all the guidelines and it costs $49 a month, but once you gain access you'll discover that some of the threads are packed with useful details.
8. Digital Point Ecommerce Forum
Digital Point is one of the biggest forums in the world, and the ecommerce section is filled with threads for chatting with folks on all sorts of ecommerce topics.
9. Ecommerce Bytes
Ecommerce Bytes is a site with tonnes of blogs, podcast links and other information to guide you through your ecommerce journey. The site has a forum with plenty of active members discussing all thing ecommerce related and looking for your feedback.
You'll be able to post your own questions and suggestions. Website design is a popular topic, while you'll also be able to talk about online fraud, marketing, packing and shipping.
10. Facebook Groups
There are many Facebook groups dedicated to the topic of ecommerce and some of these can be a great free resource of information.
Some of our favourites are the Full-Time FBA group run by Stephen Smotherman from the fantastic Full-Time FBA blog and FBA Allstars run by Matt Ward from FBA Allstars website.
Bonus: Repricing Advice
If you've got any queries around repricing, our team of Amazon experts are on hand to lend a helping hand whether you're a new trial customer, an existing customer or you're not a customer (yet) but just have a few questions about whether repricing software is for you—then get in touch via email, phone or live chat.
Ready to get started with Amazon repricing? You've tried the rest, now try the best…get your free 14-day trial of RepricerExpress, Amazon repricing software today!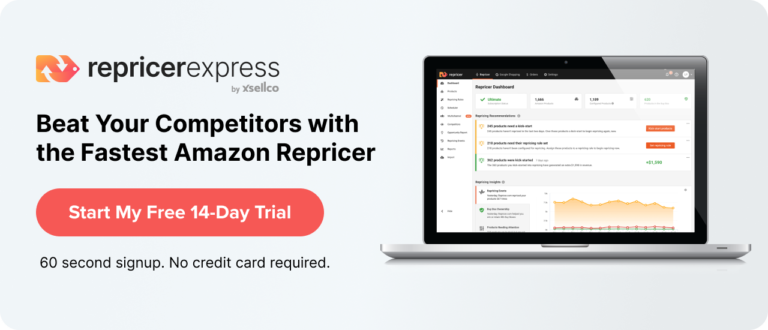 Related reading: