Whether you're shopping or selling on Amazon, keeping track of product prices is how you score the best deals. But instead of hitting refresh on a page every five seconds, use a price tracker app to do the work for you. Check out the four best Amazon price trackers you should have on your list of Amazon seller tools.
1. CamelCamelCamel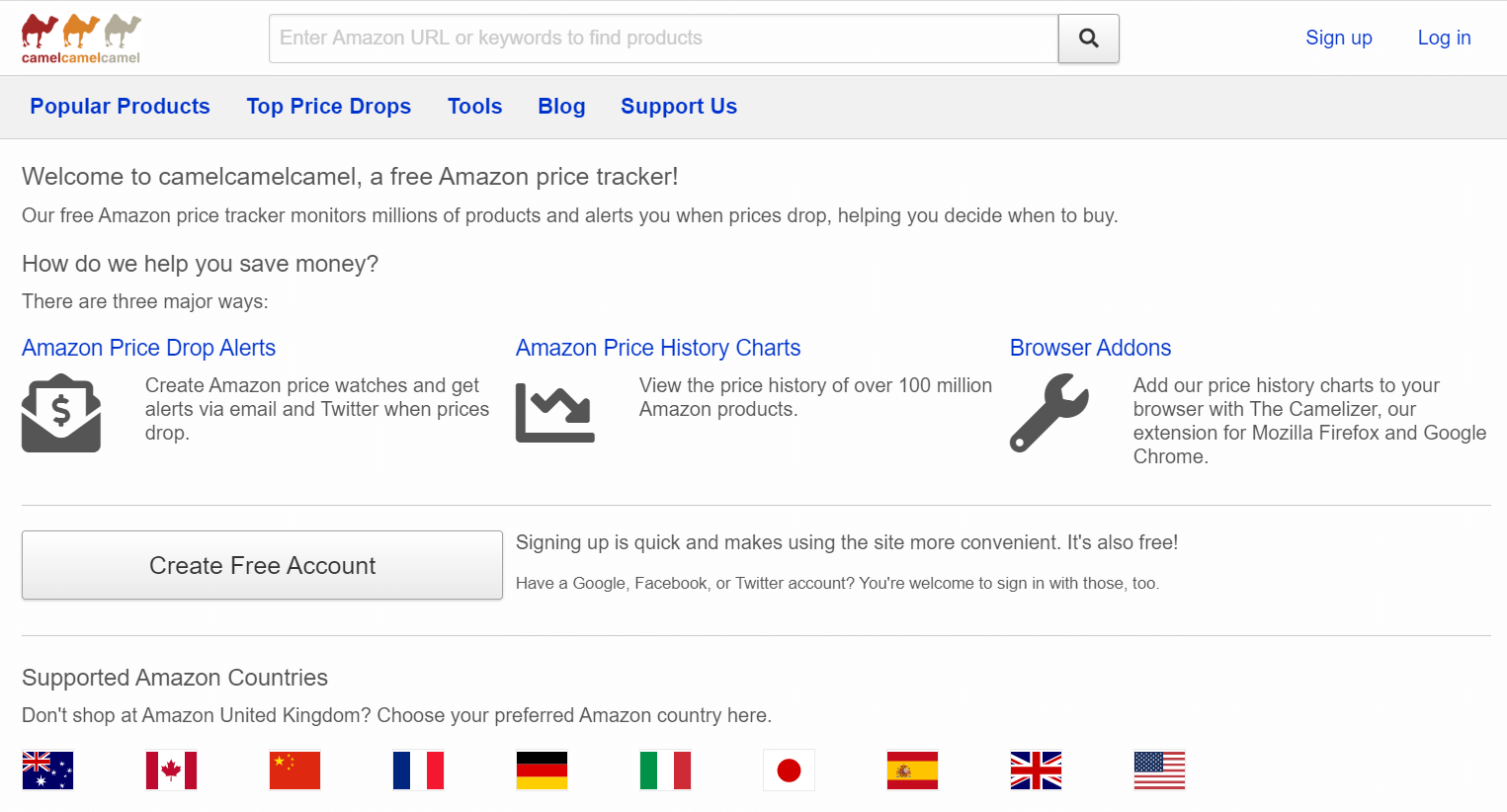 Probably one of the best-known price trackers, CamelCamelCamel rocks at notifying you about the best prices for the products you're interested in.
It'll show you Amazon price history charts for millions of Amazon products, but you can also create watches that'll alert you when a product you're watching has its price drop. But if you prefer to take more of a backseat approach, you can add it to your browser and monitor prices that way.
With support for multiple marketplaces, you can find the lowest prices on Amazon all over the world. And one of the best parts about CamelCamelCamel is that it's free. You can register to get email alerts, or you can keep totally anonymous and watch for price alerts via an RRS feed on your newsreader.
2. Keepa

Keepa is the other big name when it comes to the best Amazon price trackers you can use. If you're not crazy about CamelCamelCamel's barebones format, Keepa has a nice interface with shades of Google stylings to it.
Another reason to pick Keepa over CamelCamelCamel is you can use it in other countries where the latter isn't available, like Brazil, India and Mexico (but not China).
You can sign up for Keepa for free with a nearly-full use of its features (interactive graphs, price increase alerts, and Keepa API are not available in the free version), or you can subscribe on a monthly basis to use all features with much higher caps on the number of products you want to price-track.
No matter which option you choose, you can add it to your browser — extensions are available for Firefox, Chrome, Opera and Microsoft Edge.
Learn how to use Keepa.
3. Earny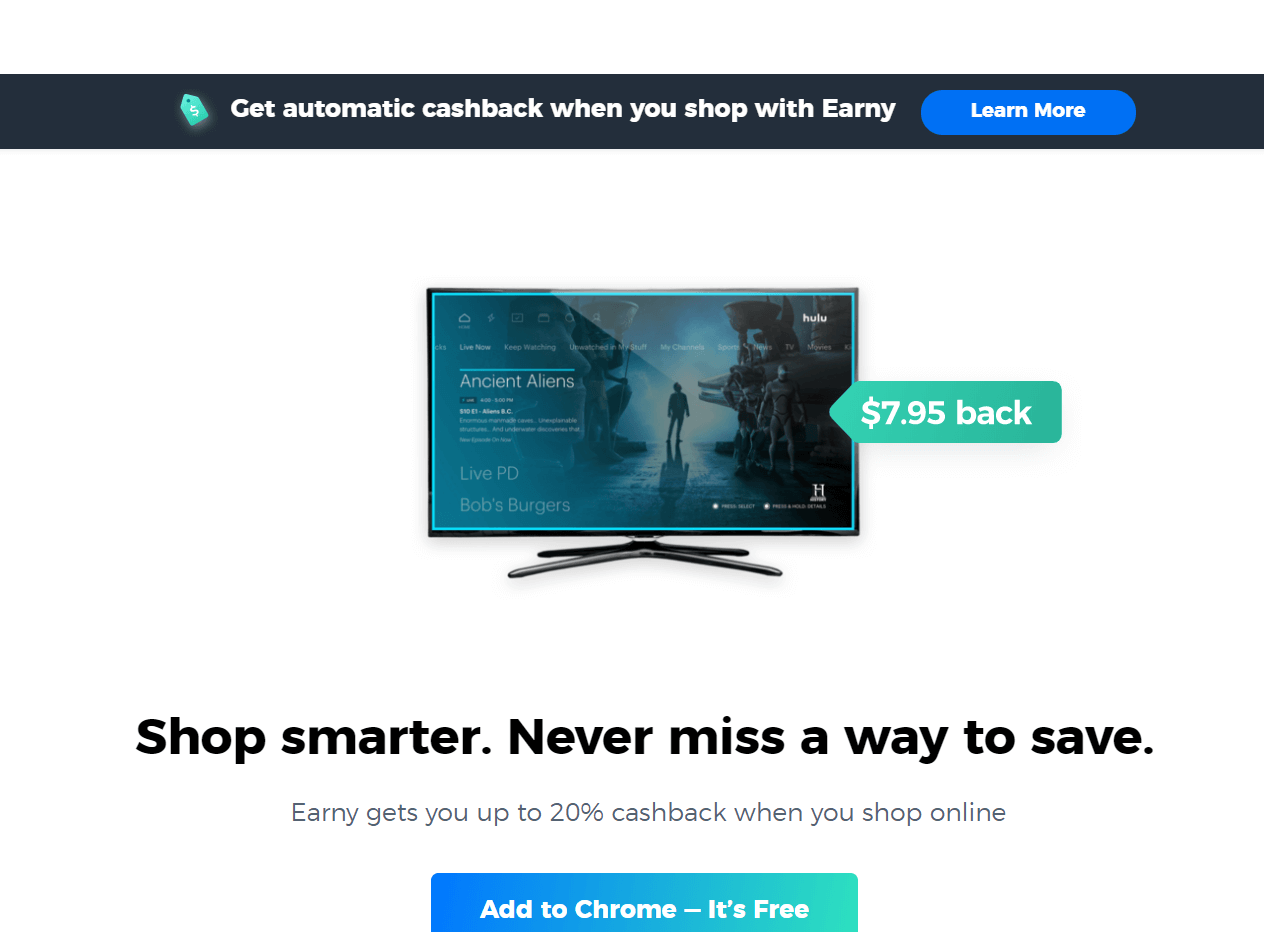 This price tracker is more of a Swiss Army knife than the previous two. Along with price tracking and price drop alerts, Earny lets you know if price drops are even possible for a particular item you're watching. It'll also scan your emails to look for previously-bought products so you can price-track items off of Amazon and on other online stores, like Walmart, Nike and more.
But one of the coolest things about Earny is you can get cashback on items you've already purchased if their price goes down. Yup, let's look at that again. You'll get a refund on the difference for something you've already bought if Earny sees its price has dropped. How cool is that? You can now say goodbye to all those frustrating times when you've seen something go on sale just the next day after you've purchased it at full price.
Of course, this service isn't entirely free, but the subscription costs are more than reasonable. It's only $4.99/month or $39.96 for the whole year. And if you get an alert for a price drop on something you've already bought, Earny takes a 25% fee and refunds you the rest.
You can download the app for both Android and iOS or add it to your Chrome browser, with the apps being free unless you need to access the premium features.
4. Waatcher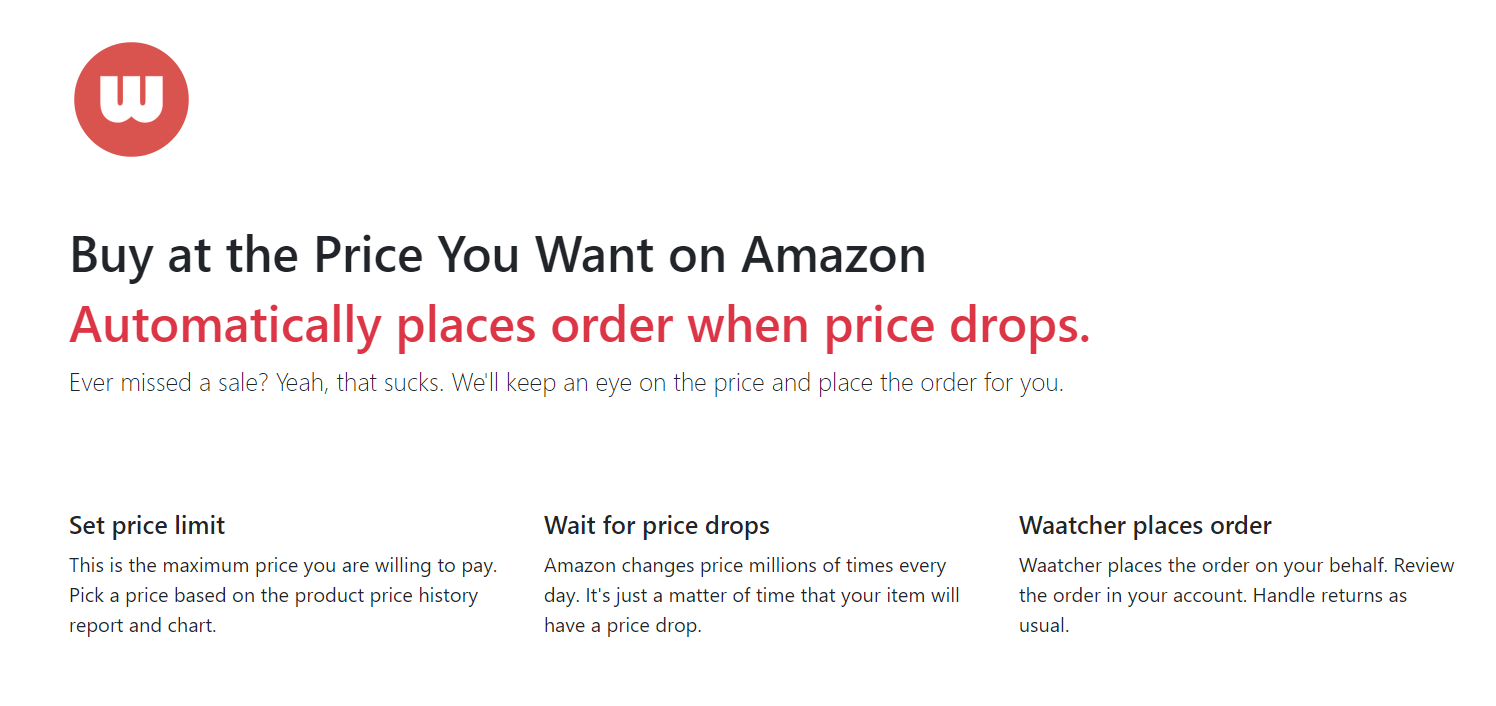 You know how you can input a max bid price on eBay so your auto-bids never go over that amount? Waatcher has a similar concept in place by allowing you to input a max price for a product, which is the most you're willing to pay for that product.
When Waatcher sees that your max price has been reached, it'll automatically place an order for you so you don't lose out before the price goes back up. The obvious benefit is your holiday shopping can get a lot less involved and a lot more stress-free, but the downside is you may forget you're tracking something until it arrives on your doorstep.
All you have to do is log in with your Amazon account so it can sync with it, and let the app do the rest.
Final Thoughts
There are always deals and savings to be had, so why should you pay a penny more than you absolutely have to? You shouldn't, not with RepricerExpress looking out for you. But we don't just have your back when it comes to price tracking, we'll also help you set the most competitive prices out there for the products you're selling.
Just customize your pricing rules and let us do the rest, then watch as your profit margins go to where you anticipate. The only catch is it won't work unless you sign up and start using it, with a 14-day free trial to get you going.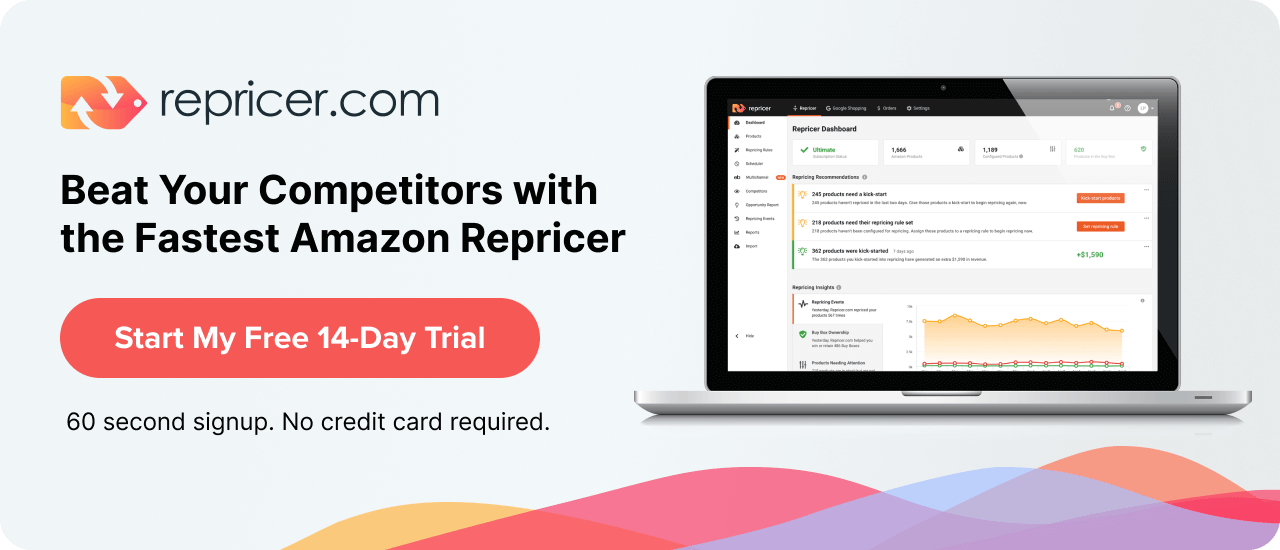 Related