We might be a little biased, but hear us out: there are real, tangible benefits to using an Amazon repricer, especially if you're at all interesting in increasing your profits and chances of winning a Buy Box.
What is Amazon Repricing?
Amazon repricing is the changing of product prices on the Amazon marketplace. Prices are changed frequently based on competition and other factors such as Buy Box ownership.
For each listing, there will usually be multiple sellers all competing for the sale. Those sellers who aren't priced competitively are unlikely to get a sale or win the Buy Box. But, with so many sellers and products manually checking prices becomes time-consuming.
By using an Amazon repricer, pricing competitively 24/7 is made easy. When deciding on your pricing strategy and how you want to compete and with you, you'll want to consider fulfilment type, seller feedback and feedback score.
Automating the prices of your Amazon products is the key to increasing sales and profits. It's a no-brainer if you have more than a handful of SKUs and will help you stay ahead of your competition.
Here are seven benefits of using an Amazon repricer tool.
1. You Can Compete Without Emotion
You see emotions entering buying and selling all the time: a stock dips and people get worried, so they sell before they think it can drop any lower. But people who approach it without emotion know to buy low and sell high.
A good Amazon repricer works the same way by making buying and selling an objective, not emotional, process. You might feel angry or frustrated when a competitor undercuts you and 'steals' your sale, but a repricer doesn't care. It uses rules or an algorithm to keep check with your competitors and safeguard you from potentially risky or dangerous decisions.
2. You Can React Right Away in Real-Time
When you manually reprice products, your reaction time is too slow. And what about if you're on a much-needed vacation? Do you really want to interrupt your book time on the beach to pull out your computer and reprice items? Skip all that with a repricer and let it do the work for you, in real-time.
Related: 15 Reasons Sellers Use Amazon Repricing Software
3. You Can Reprice As Often As Necessary
Prices change really fast on Amazon, sometimes as quickly as several times an hour. If you had to dedicate man-hours to meet that need, you'd critically neglect other areas of your business and everything would suffer overall as a result. But with a repricer, you can focus your attention elsewhere and let the rules or algorithm do it for you — and rest easy knowing you haven't missed a single price fluctuation.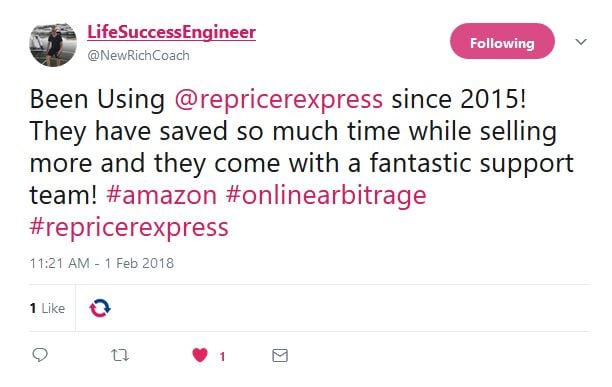 4. You Can Make More Money for Less Money Spent on Labour
Whatever your ratio of labour hours to revenue is, you want to try and minimize the amount spent on repricing as much as possible. Simply put, it's a huge waste of time, labour, and money to manually reprice dozens or hundreds of products when a piece of software (that doesn't need to be paid a salary or benefits) can do it for you.
5. You Can Minimise Your Margin of Error
The neat thing about software is it does exactly what you tell it to, nothing more and nothing less. It won't slip up because it stayed up too late the night before, its mind won't wander because it's hungry, and it won't 'not see' its work because of an argument with its spouse.
But a person could, and it's almost a given that they will. There's a chance you could put a wizard of a human in charge of repricing and be fairly certain they won't make a mistake, but the odds are even greater when you put a repricer to the task.
6. You Can Automatically Take Multiple Factors Into Account
Quick, think of every factor you need to make the smartest repricing choice right now. Stuck? It can be tough to think outside the box when you're put on the spot, but a repricer won't face the same challenges. It'll take all the factors it needs to into account, and apply them when needed.
7. You Can Adapt to All Your Competitors
Like any good seller, you've done your research on who your competitors are. But can you keep track of how each product applies to each seller, and vice versa? In doing so, are you possibly omitting products or sellers that closely match you without being right on the button? A repricer won't do that, as it can use advanced similarity matching to give you even more of an edge.
Free for 15 Days
If you're still not convinced an Amazon repricer is for you, here's one more reason: you can start repricing in real-time with a free 15-day trial.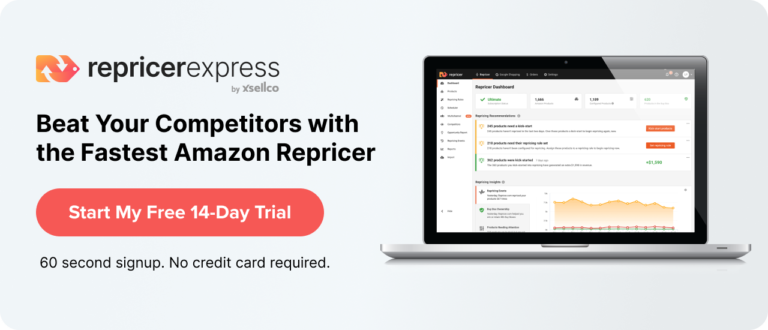 Related: 10 Reasons to Stop Manual Amazon Repricing Immediately