Third-party software can be used to automate many parts of your FBA business. If you're a RepricerExpress customer, you'll already be saving time and increasing your profits by automating and optimising your Amazon prices.
But what about when it comes to gathering feedback and product reviews for your Amazon business? Let's take a look at some of the best Amazon product review tools currently on the market.
FeedbackExpress makes it radically easy to improve your Amazon seller rating through powerfully effective, automated feedback requests. Proactively prevent negative feedback and get alerts straight to your phone/email when you do. FeedbackExpress now includes product review tracking.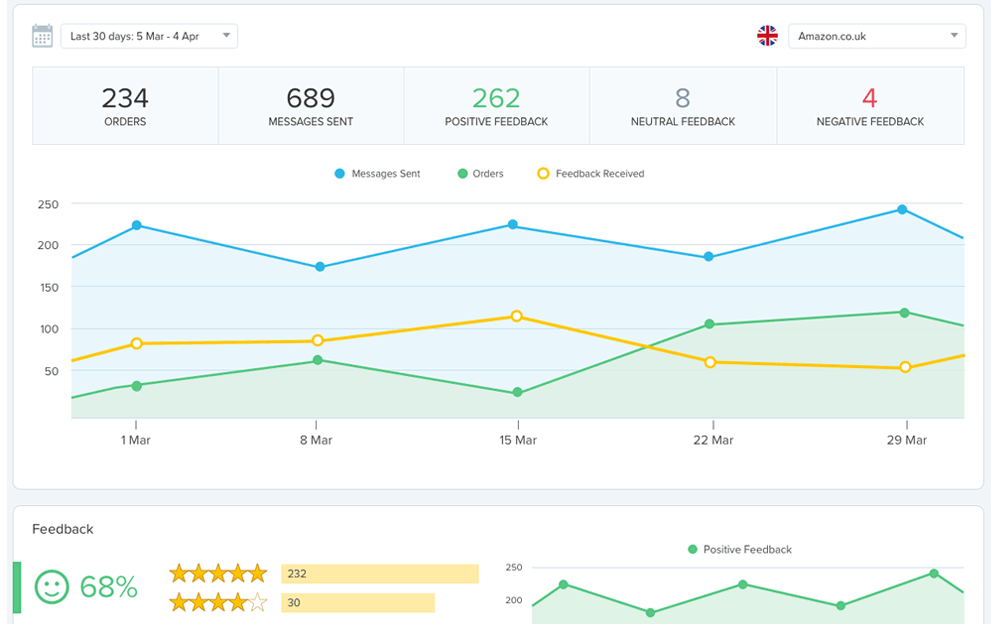 The software offers a free 30-day trial and no credit card is required.
Plans start at £14.95/$20 which includes 1,000 emails across multiple Amazon marketplaces, 24/7 monitoring and email support.
Next up we have Feedbackz — built for marketing savvy Amazon sellers seeking more beautiful and more powerfully targeted automatic follow-up email funnels.
Here's the dashboard taken from their demo showing the number of emails sent and opened.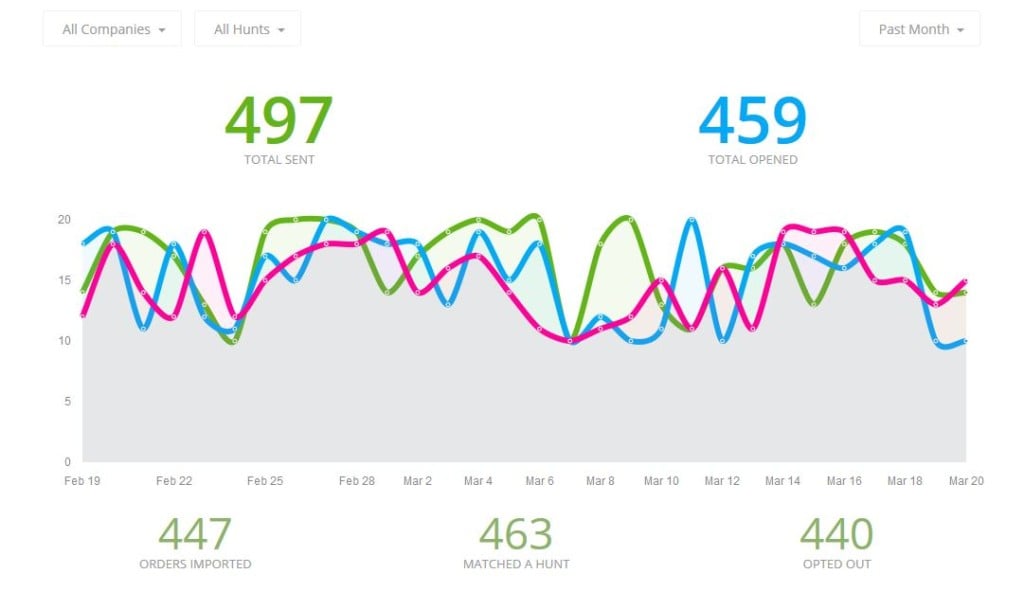 Feedbackz offer tiered pricing plans. For $29 you'll get 2,000 emails per month and they offer a free trial period of 25 days.
Kibly is Amazon sales software that promises to "supercharge your Amazon listings".
Be warned, they have an annoying video that starts playing about a second after you land on the very green homepage.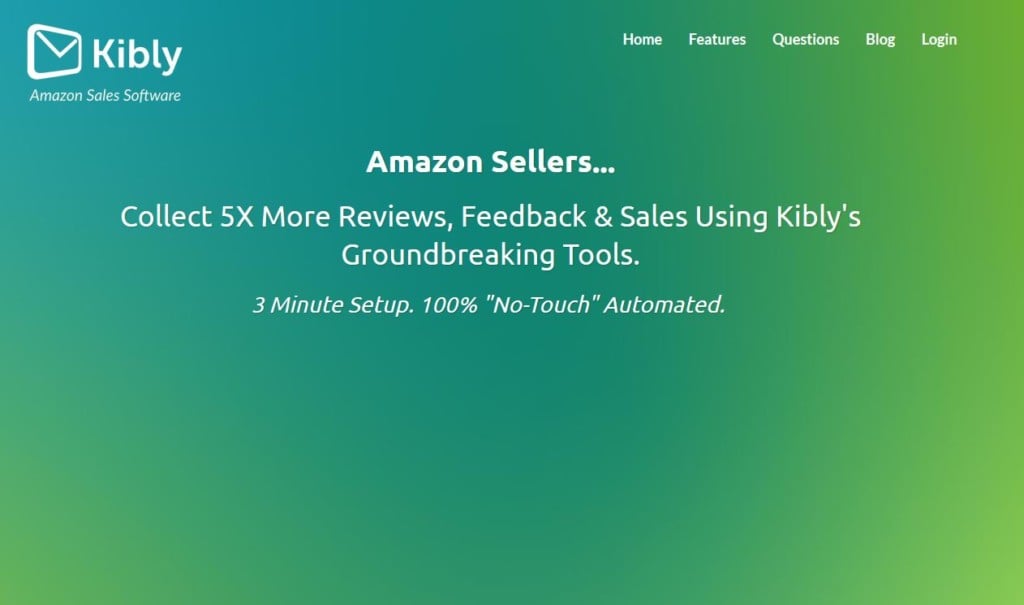 Pricing wasn't clearly available but it is charged at $0.08-0.50 per email.
AMZShark's states its review solution will provide an overview of all customer feedback for a specific Amazon seller.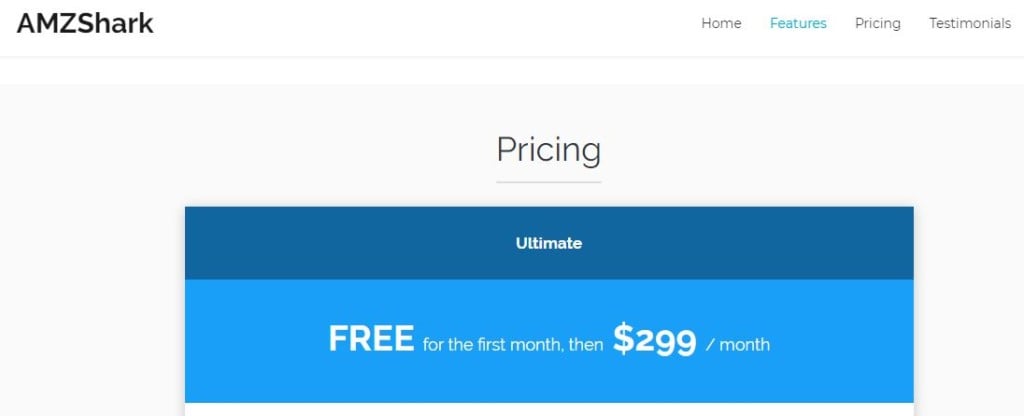 You can automatically monitor your seller feedback, with automatic email alerts allowing you to stay on top of any negative comments.
Track new reviews for your products, with quick email alerts, allowing you to proactively handle poor reviews. Review Alerts also tracks when existing reviews are deleted.
Reviews can be viewed and filtered on AMZShark.com, as well as being exportable in CSV format.
As this is part of an all-in-one suite, there is no price specifically for reviews and feedback. The Ultimate Plan is free for the first month then costs $299 each month.
FeedbackFive helps you connect with Amazon buyers at the right time to build your reputation.
You can customise your messages, include product images, choose when to send and more.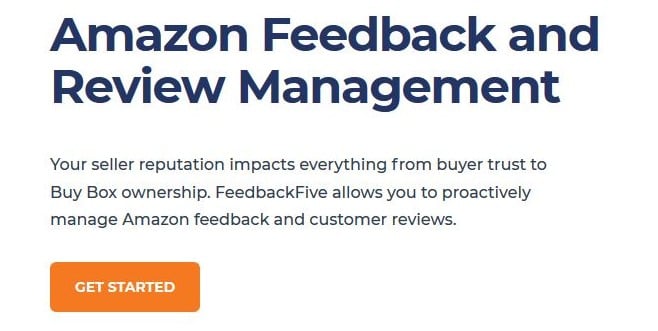 They offer a free trial and pro plans start at $29.99 which includes 1,500 emails per month with a limit of 10 campaigns.
BQool's feedback software is called Feedback Central.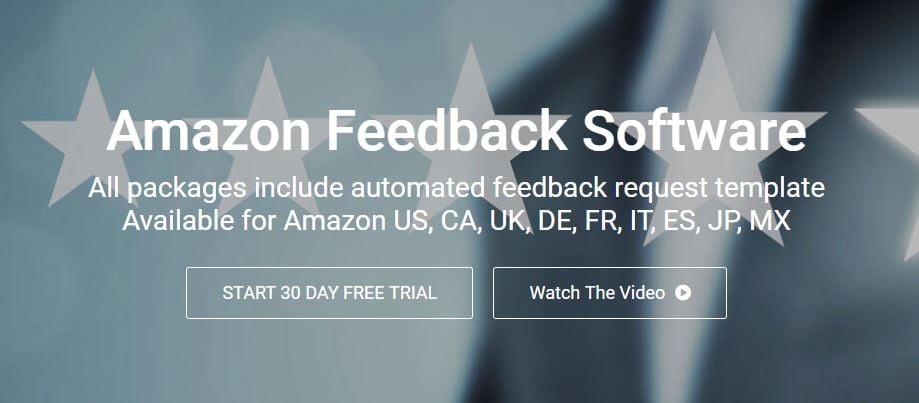 Bqool claims that Feedback Central is an "intelligent email campaign manager to help you get the most seller feedback and product reviews".
You can get 30 days for free and then the Amazon feedback software costs $25 per month for 2,000 emails.
Final Thoughts
There you have it. Our list of great Amazon seller tools for feedback. Still undecided which Amazon review software is best for your business? Then you might want to check out some independent reviews on Web Retailer.
Looking for other software options? Then check out this list of great Amazon FBA tools.
Looking for the best and fastest Amazon repricer on the market? Then look no further and try RepricerExpress free for 15 days (no credit card needed).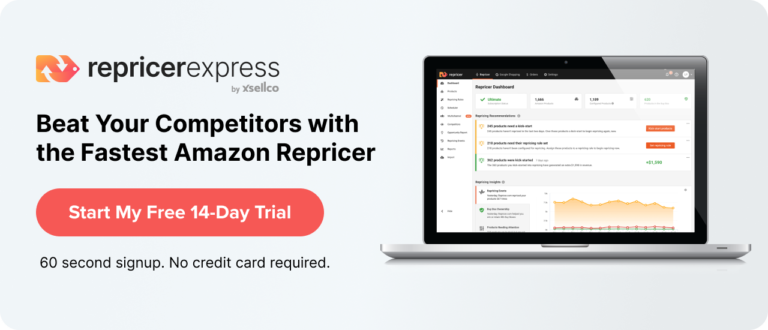 Related: Top 9 Amazon Inventory Management Tools for Sellers