If you've got poor organisational habits or systems, it's time to change that. There's just about no way you can succeed on Amazon if you don't have a bit of help so you stay on top of everything, so RepricerExpress will help you with that. We're going to take a look at the best Amazon inventory management tools so you can make an easy decision.
1. Sellbrite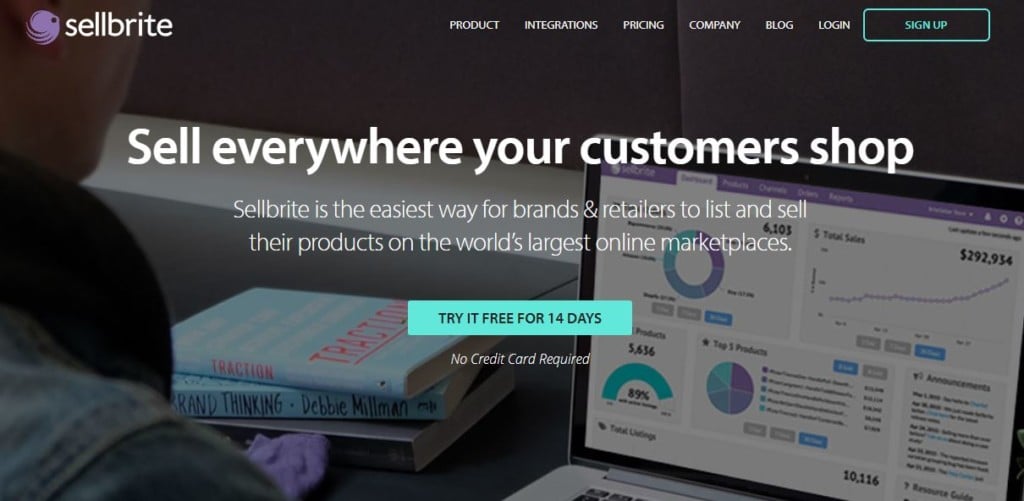 Sellbrite is an easy-to-use solution that helps you build, manage and grow your FBA business across multiple online sales channels – such as Amazon, eBay, Walmart, Jet, Etsy, Sears, Rakuten and Newegg – all from a single, intuitive interface that you'll love using.
Sellbrite gives you a smarter way to create and manage listings, control inventory, and fulfill orders across all your online sales channels.
2. Orderhive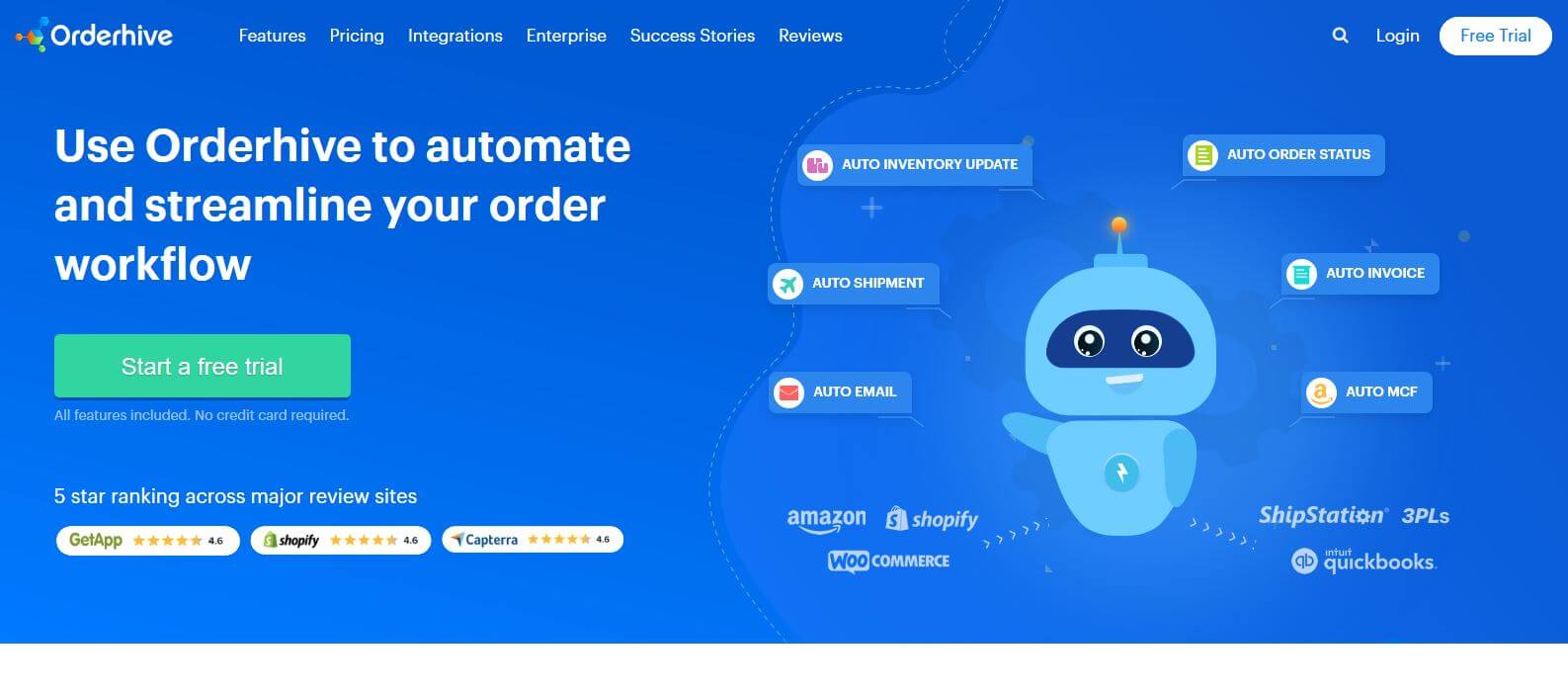 If you want simple and powerful multichannel inventory management software to help you track orders, control inventory, create shipments, raise purchases and much more, then check out Orderhive. Orderhive helps sellers automate and streamline their order workflow. Free trial and demo available.
3. Sellics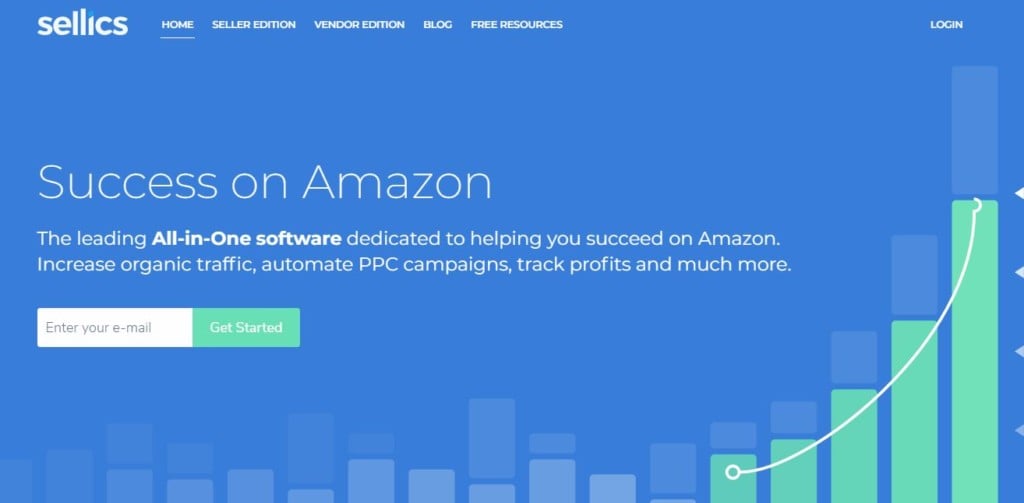 There are two versions of Sellics, one for Seller Central and one for Vendor Central. Each one appeals to different sellers' needs, but some common features you can find include a PPC manager, ranking optimisation, competitor monitoring, and data analytics. Each one starts off with a 14-day free trial.
4. Veeqo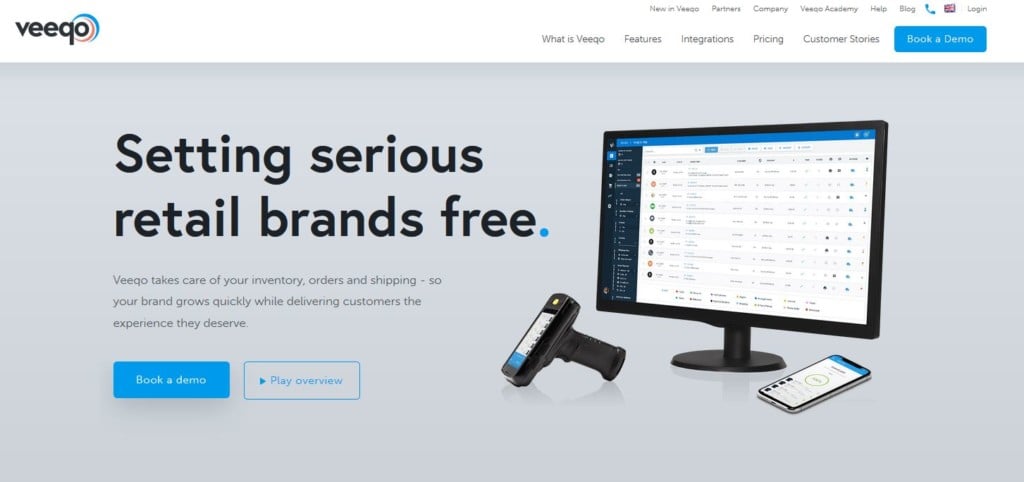 Veeqo is an all-in-one ecommerce platform that helps you manage your entire backend. Connect your sales channels and shipping carriers to Veeqo and manage orders, ship to customers and sync inventory in real-time. You can organise, pick and pack your inventory, manage products and gain valuable insights to help your ecommerce business grow.
5. Expandly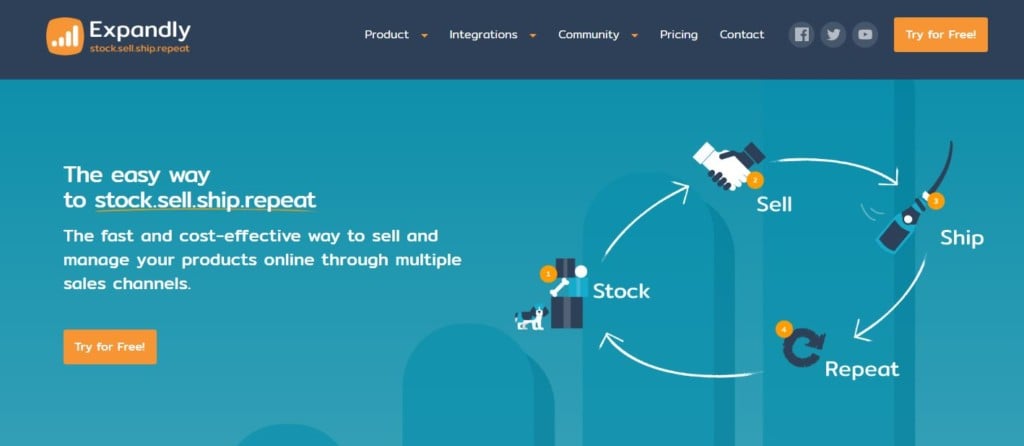 Expandly enables you to manage your Amazon inventory, listings, orders, shipping labels, and reporting, alongside your other sales channels – all from one central dashboard. View your real-time inventory across online marketplaces, quickly update stock levels, bulk print pick lists, and easily integrate Amazon with Xero.
6. QuickBooks Commerce

You can try QuickBooks Commerce (formerly TradeGecko) free for 14 days to see how it's reporting, orders and fulfilment, and inventory management features work for you. They've also got a bunch of free resources you can use to master the finer points of selling on Amazon, like eBooks and webinars.
7. Stitch Labs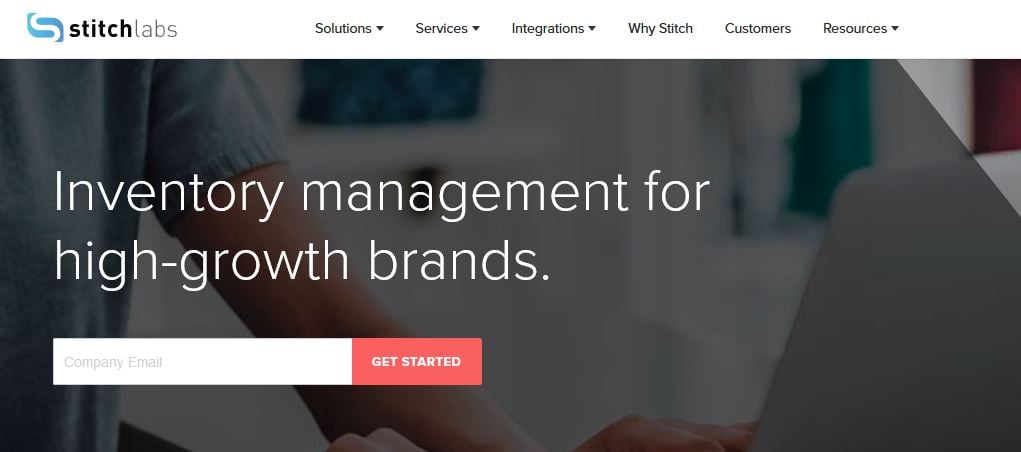 You might sell primarily on Amazon, but Stitch Labs lets you add new sales channel and automatically integrate with them seamlessly. They also take a large portion of human error out of the equation by using velocity and forecasting to help you make purchasing decisions. If you're not sure which version is best for you, start off with a free demo.
8. Forecastly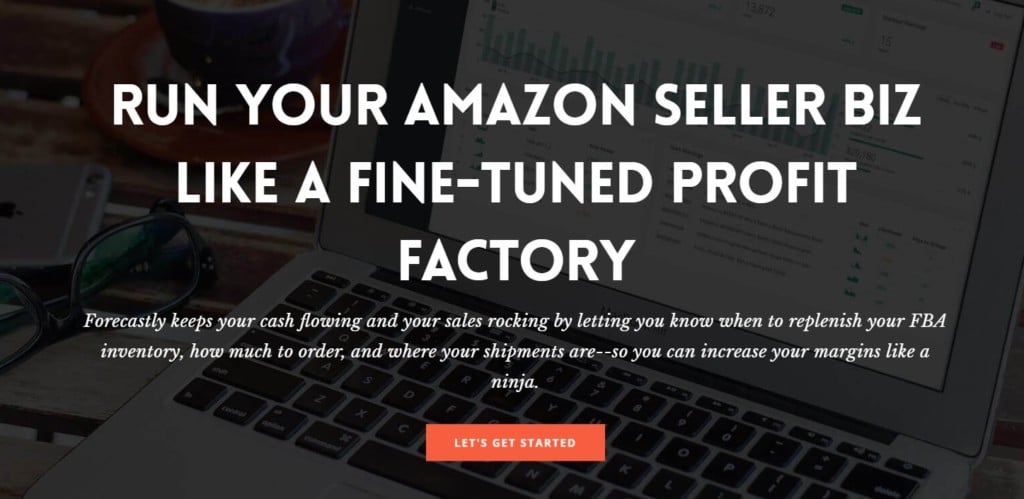 It can be tricky to accurately predict how to keep your inventory well-stocked, but Forecastly uses its own algorithms to streamline the process as accurately as possible. The downside is it's only available for the United States, United Kingdom, Mexico, and Canada markets, but they make up for it with affordable pricing plans and a 20% discount if you're billed annually.
9. Brightpearl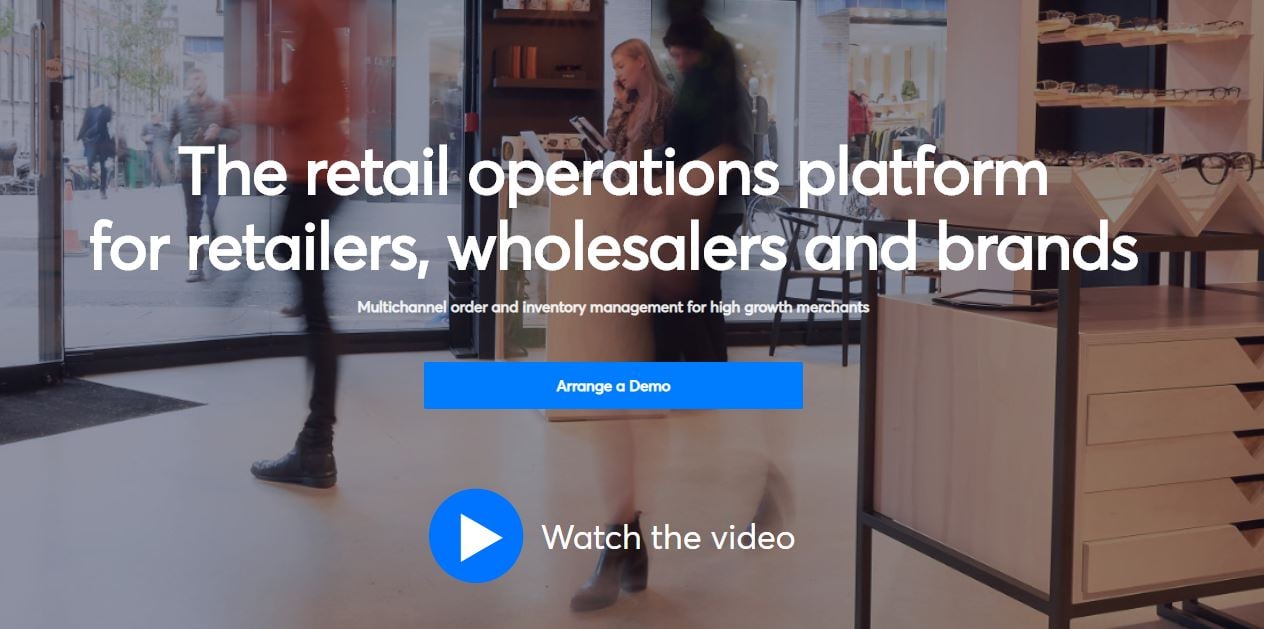 Brightpearl is a complete retail operations platform designed for retailers and wholesalers. Maximize your earnings with Brightpearl's enhanced Amazon inventory management software and unlock your sales potential with purpose-built FBA features. Keep your inventory in sync across multiple channels and harness the power of a single, easy to use interface to streamline your operations and supercharge your sales.
10. Teikametrics

Teikametrics gives you a little bit of everything, all wrapped up in one easy-to-use package. You can run as many Sponsored Products campaigns as you want, research keywords, plot out goals and to-do lists on a calendar, and get online support. It starts off with a free 30-day demo before you need to sign up for a package.
11. Linnworks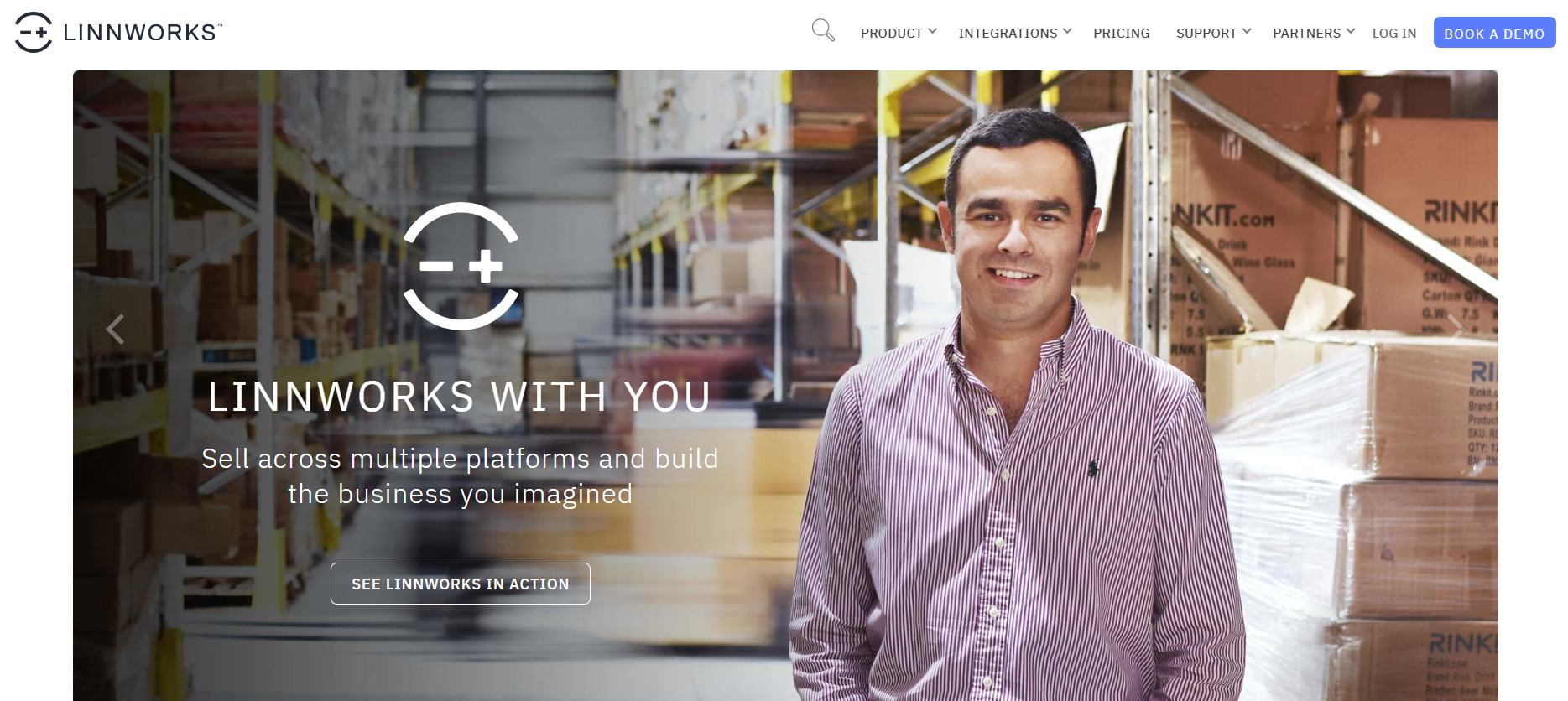 Linnworks is an ecommerce platform that helps online retailers automate key processes, reduce costs and grow their business. Using Linnworks inventory management software, merchants can accelerate their revenue. Connect your sales channels and synchronise your stock for increased efficiency, greater cost savings and more freedom.
12. Appath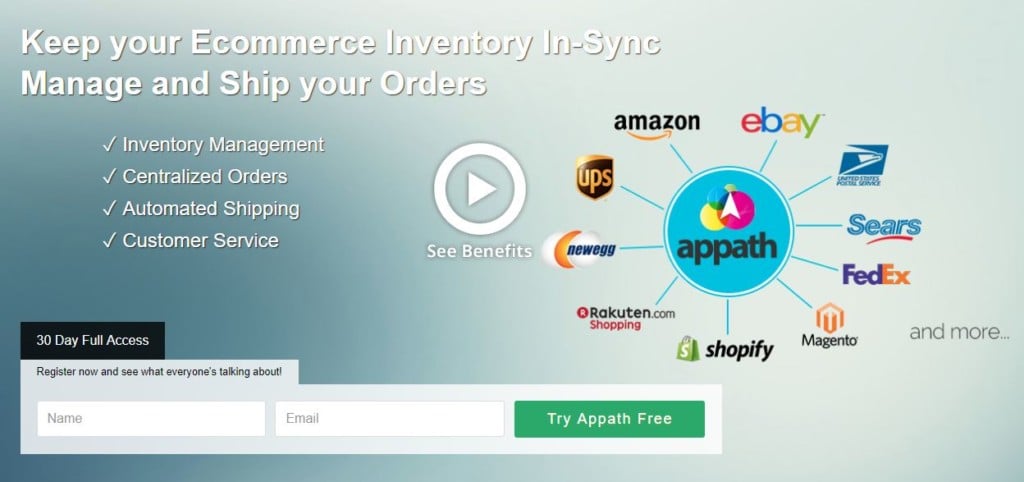 Appath is really neat because it's cloud-based, giving you the freedom to work anytime and anywhere in the world. You can also add multiple users and assign them specific roles and restrictions, making your life much easier by being able to delegate. With plans starting at $15/month, the ability to pay only for what you use, and a 30-day free trial, it's hard not to give them a try.
Conclusion
Amazon inventory management tools are great, but no matter which one you use, you'll need RepricerExpress to help you with competitive and aggressive repricing. You can do things like reprice differently against specific sellers, exclusively compete with and target the Buy Box, and so much more. But instead of us telling you about all the awesome features, why don't you take a look for yourself? When you sign up now, you start off with a 14-day free trial.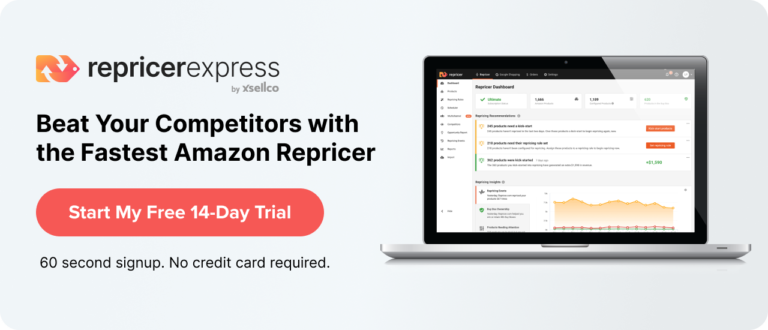 Related: Best Amazon Repricers: The Complete List (Updated for 2023)