Guest post by Amazon FBA seller, Luke Filer
Covid-19 has had a massive impact on the ecommerce sector. This blog post will focus on how Amazon's Fulfilment By Amazon (FBA) program has been affected, how the Online Arbitrage Amazon business model was impacted, and most importantly, what I'm doing about it going forward.
Unsurprisingly, as people are forced to shop online, Amazon has seen a large spike in sales. To facilitate this increase in demand from consumers, Amazon has invested large sums of money into their FBA program and made some big decisions that have impacted sellers using the FBA program.
These changes included tightening up on "Price Gouging", as well as limitations on what could be sent into Amazon's warehouses by sellers to be fulfilled by Amazon. Not just consumer demand has been affected, but also consumer behaviour, and I believe this will lead to long-lasting impacts.
In the short term, however, there were huge spikes in purchasing for medical supplies, household staples, gym/sports equipment, and office equipment. Some sellers have been able to capitalise on this, and a huge takeaway for me is that keeping an eye on opportunities that present themselves day-to-day is key.
Amazon Covid-19 Statistics
Amazon searches for medical masks and respirators increased by 17,000%.
Food and home care product sales increased by 47%.
Health and safety products increased in demand by 98%.
Indoor sports and fitness products increased in demand by 86%-160%.
Amazon ran out of stock from many health and personal care products.
Covid-19 and Customer Demand
Amazon recently released a video aimed at sellers where they discuss the impact Covid-19 has had on customer demand. You can check it out before. One major shift is that a smaller number of items are making up a higher percentage of customer searches.
FBA Shipment Restrictions
A huge change imposed by Amazon came in the way of restrictions on what could be sent into Amazon's warehouses to be Fulfilled by Amazon. Only essential goods (see below for permitted categories) were permitted to be sent in.
The reason for this change was Amazon's infrastructure being stretched by the increased demand from customers, as well as the extra precautions that had to be taken to ensure the spread of the coronavirus was reduced.
The result?
Amazon reported their shipping costs increased 49% year on year, and a general cost increase of $600 million due to Covid-19 was incurred.
Permitted Categories for FBA During Restriction
Health & household goods
Industrial & scientific products
Beauty & personal care items
Baby products
Pet supplies
Groceries
So, what happened? In the online arbitrage world, a lot of sellers were forced to decide between waiting until they could send their stock in again or fulfilling the items themselves called Fulfilled by Merchant (FBM).
Related: Amazon Fulfillment Options: FBA vs FBM
Key Takeaway: Personally, I decided to wait out the shipment restrictions and continued to just send in the items Amazon deemed essential. I did not think to change systems to accommodate for fulfilling orders myself was worth it. However, other sellers noticed a substantial increase in sales as customers flocked online to purchase items they couldn't get hold of otherwise. This was especially true during the initial shock of the virus sweeping over the Western World. I think I made a mistake by not using the fulfilled by merchant program for items I could not send into Amazon's warehouses.
Price Gouging on Amazon
An increase in demand and reduction in supply meant that prices on a lot of listings soared. This had a knock-on effect in the form of an increase in "unfair pricing" policy violations. I did some research on this issue, which I will discuss first, and then go into how it has affected me as a seller personally.
Amazon customers filed a case regarding price-gouging in California. According to the lawsuit filed Apr 21, 2020, in the U.S. District Court for the Northern District of California, "Amazon is accused of unlawful price increases during COVID-19, prices of some essential goods were sold at 672%."
According to Californian laws, exploiting consumers in their most vulnerable hour is not only contrary to basic human decency but is a criminal offence.
You can understand why Amazon took the action they did regarding sellers setting unfair prices.
"Unfair pricing"/"price gouging" performance notifications were issued to sellers that Amazon believed to be taking advantage of the situation to charge higher prices. The issue is that Amazon provided no clear definition of what they deemed "unfair" pricing. This meant lots of sellers got hit with these notifications, including myself.
We noticed in our business that other sellers would sell out, due to the increased demand. Due to our repricing rules our price would then go to the maximum price we set. We did not ever think prices would get this high, and so we just set very high max prices that didn't really mean anything. The issue came when Amazon then pulled us up for these prices. This happened to a lot of sellers, who then had to deal with implications on their Amazon account health.
Key Takeaway: As a business, we have now reviewed how we set our maximum prices using RepricerExpress.
We now use the highest price the product has previously sold for (obtained through analysis of the Keepa graph). This will not only help avoid unfair pricing issues in the future, but it will also increase our sales.
By setting a competitive price, when other sellers sell out, we will be getting sales at a price where the product is still selling.
Related: Why Luke Filer Switched from Amazon Automate to RepricerExpress
Long Term Implications
The question keeps cropping up. What will be the long term impact for sellers? I have personally seen a large increase of new sellers, which is why I have launched a training academy to help new sellers. Some argue that this will lead to saturation. The other point to consider is a change in consumer habits.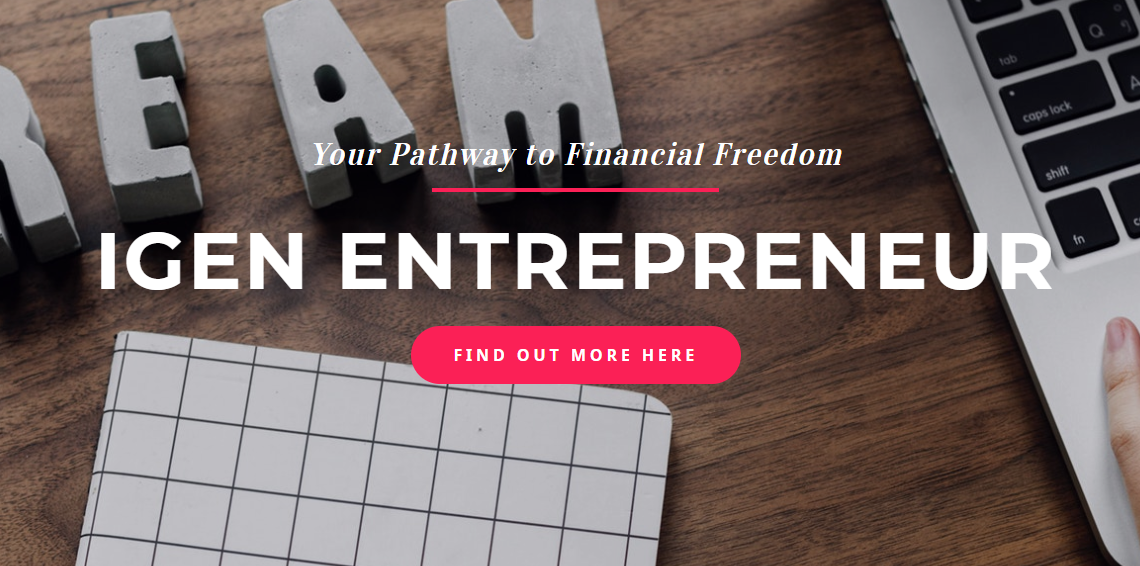 Many people have turned to Amazon to get the products they need, and this has happened over a sustained period of time. It is therefore only common sense that in the long run, consumers will utilise Amazon's platform more. Which net effect will outweigh the other? I'm not sure. It will definitely be interesting to see how many new sellers maintain their efforts once the world starts to return to normal and work/social life start to take over again.
Join Luke's Webinar
Are you just getting started with selling on Amazon? Check out this free webinar, How To Make A 5-Figure Online Income From Home With Online Arbitrage on the 24 June at 19:00 (UK time/GMT+1).
Interested in getting more advice for selling on Amazon? Check out the iGen Entrepreneur community on Facebook.
Related reading:
About the author:

My name is Luke Filer. I studied Accountancy and Finance at the University of Leeds and love playing cricket. I started selling on Amazon during the summer of 2018 and this year I'm set to hit six-figures on Amazon. I'm grateful for the help I got from others when I started selling on Amazon. If you're interested in learning more and connecting with other sellers, check out the iGen Entrepreneur community on Facebook which I run.