With online revenues on an upward climb as more shoppers snub the high street and turn to buying online, it's a lucrative time to jump on the ecommerce train and get involved. Whether that's starting an ecommerce business or growing your current business, it's always easier when you choose the correct tools to help that growth. There are thousands of ecommerce tools available, all claiming to assist you on your journey to achieve the ultimate successful online business.
The big players are already pretty well known, for example, Google Ads, Magento, Facebook Ads, Wix, Mailchimp – all these are well-established ecommerce tools with great reputations and are the 'go-to' solutions for so many.
But there are plenty of other ecommerce tools out there that can be hugely beneficial to your business too. With 2021 already on the horizon, here are 17  ecommerce tools you should consider.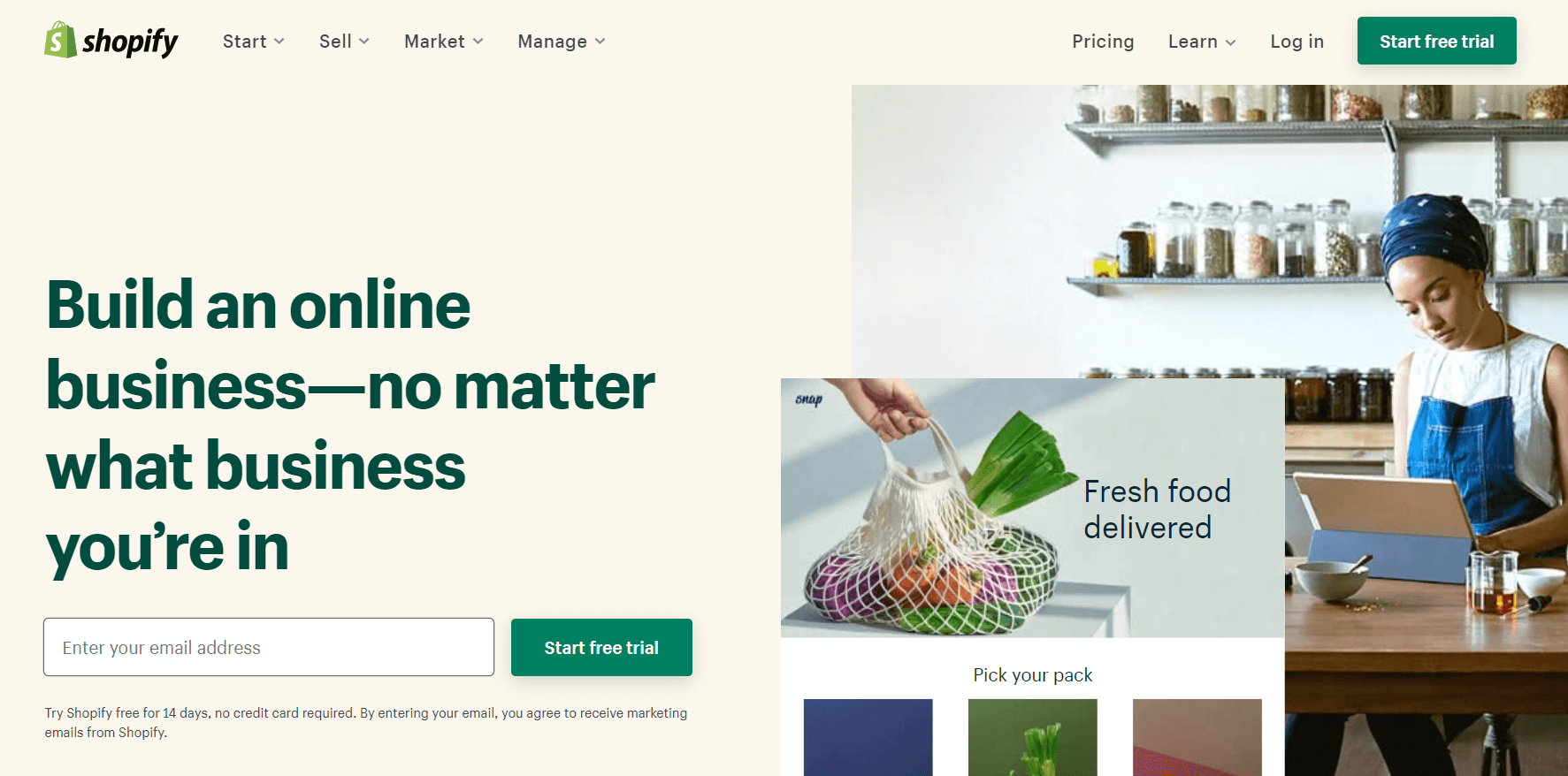 Shopify is well known, but can't be left off this list, because it's still one of the best all-in-one ecommerce solutions for 2021. It includes all you need to create your own website with shopping cart integration and doesn't require any technical skills. It's super easy for anyone to set up and sell online from anywhere in the world.
Every Shopify theme is mobile optimised, supports third-party marketplaces, and social media sales, so you're ready to go right out of the box.
Shopify's versatility makes it a popular choice for small businesses and larger enterprises with a pricing plan to suit all pockets. The basic plan is just £22 per month, but you can try Shopify free for 14 days – a generous test-run to see if it suits your needs.
Canva is a design tool that can make even the most uncreative look like a professional designer! Zero design skills are required to produce stunning graphics for your web store, social media, flyers, business cards and any other marketing or sales visuals you need to drive more engagement.
Featuring pre-made templates, Canva is perfect for small ecommerce businesses as it's loaded with easy to use infographic, video and illustration options allowing you to create everything you need with minimal effort or creative thinking.
There is a free version available with limited scope (but still 8000+ templates), with the Pro version costing a very affordable £10.99 per month.
The reputation of your ecommerce business will rely mainly on the quality of your products. This means you, in turn, will need to rely on your manufacturer, but speaking with manufacturers overseas is challenging.
Sourcify solves this problem by helping you connect with manufacturing platforms and pre-qualified factories worldwide so that you can source and ship stock quickly.
Perfect for serious ecommerce entrepreneurs looking to create private label products, if you want to order a product, there is a $500 fee plus 1 to 10% of the total order cost required. However, then it's over to Sourcify who will send your information to factories for quotes, lead times and samples, taking much of the stress and hassle out of your hands.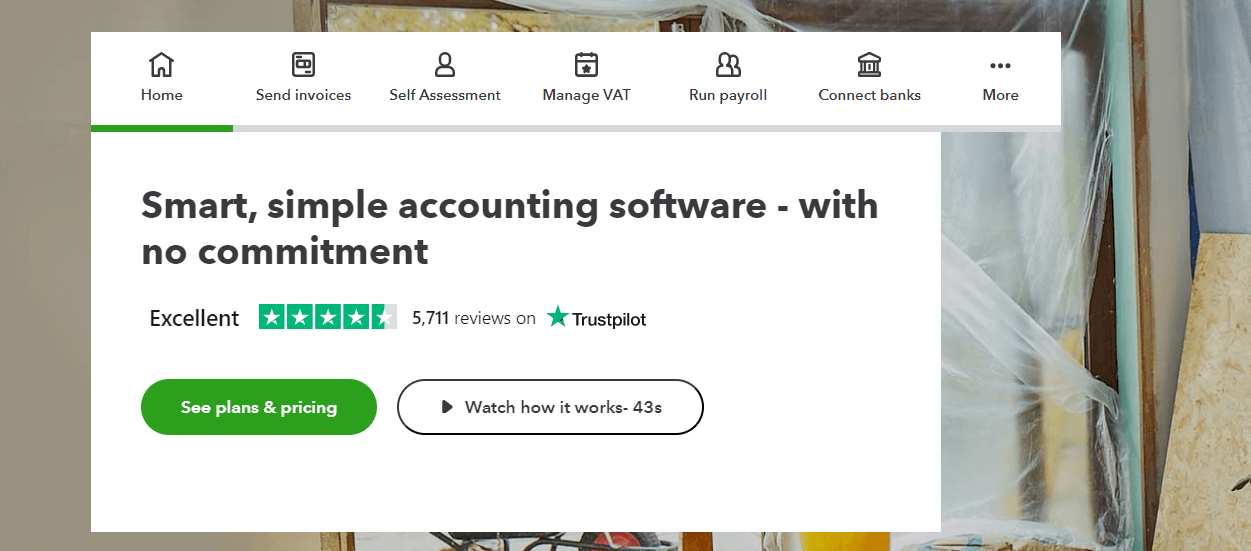 Keeping your accounts in order is not high on most ecommerce business owners' lists, but none-the-less, it's a job that must be kept on top of, so some decent accounting software is required.
Enter QuickBooks. This accounting software can help your business at any stage and is slick enough to allow you to manage your business as you grow.
You can use QuickBooks to manage your income and expenses, to invoice customers, pay your bills, generate reports, and prepare your tax returns. However, although it's comprehensive, it will take time to learn how to use it to get the best out of the software, so be prepared for a steep learning curve!
Options include a 30-day free trial followed by pricing starting from £12 per month for the Simple Start package, or no free trial and a discount to £6 per month.
Keeping customers coming back can make a massive difference to your revenue. After all, it's easier to try and keep a customer than continuously look for new ones! This is where a loyalty programme can be highly effective.
With Smile.io, you can set up a bespoke loyalty programme to keep your customers coming back. Choose from points-based programmes, tiered VIP programmes and referral rewards so that you maximise single sales and turn them into repeat orders.
You can integrate Smile.io with all the major ecommerce platforms: Shopify, BigCommerce and Wix from $49 per month. Of course, there is also a free plan available so you can start building customer loyalty immediately.
One of the most important aspects of running an ecommerce business is regularly keeping in touch with your audience. It's easy for them to forget you, so emailing consistent weekly or monthly eletters is vital so that you remain in their subconscious thoughts. Of course, this would be hard work if you had to individually email every one of your customers or subscribers, so automate it instead.
Starting at just £15 per month, Constant Contact is ideal for ecommerce businesses looking to create professional email marketing campaigns to engage customers, build relationships, and drive real results.
With customisable templates, A/B testing, tracking, reporting and automatic resends included, the Email Plan is a decent starter package. Upgrade to Email Plus at £30 per month if you require more features including surveys, polls and a welcome series.

As an ecommerce seller, you may choose to sell through your own store, the Amazon platform, or indeed both. Your success on Amazon will be largely dependent on the popularity of your chosen product – and so research is key.
This is where JungleScout can help. From product research to your product launch, you'll be able to build and grow your Amazon business with this tool.
You can find any product by keyword, categories or custom filters and save time with your research by drilling down deep into categories and niches to find the products with the highest demand.
In fact, JungleScout captures, analyses and refines billions of data points directly from Amazon so that you have access to the most accurate data when researching products to sell.
JungleScout offers a 14-day free trial and its basic package for one user is $19 per month.
Social media posting and engagement is essential for every ecommerce business. You're selling online, so you should be posting online too as that's where your target audience is.
The trouble is, it's time-consuming. But that's where Buffer can assist. It's a simple tool which posts your content automatically to your social media accounts according to the schedule that you create.
Buffer is fully customisable, so you can schedule posts in specific time-zones, days and dates and it ultimately frees up your valuable time so that you can get on with all the other aspects of your ecommerce business.
Buffer offers a free 14-day trial, and then packages start with Pro at $15 per month for one user. This allows you to schedule up to 100 posts on eight social media accounts.
Dropshipping is still a very tempting prospect for ecommerce sellers who don't wish to hold any inventory. When you sell a product in your store, you'll buy it from the supplier, and they will ship it directly to your customer. Dropshipping is still a hugely viable business model – but only when done correctly and with a reliable dropshipper.
Oberlo is just that, a dropshipping tool with a fantastic reputation, perfect for ecommerce sellers with a Shopify store. You can easily choose products, add them to your Shopify store and ship them directly to your customers.
The best thing about Oberlo is that it's entirely free for up to 500 products so you can get started with no investment.
Do you ever think about your packaging, and how your customer perceives your ecommerce business when they receive their order? Your product might wow your customers, but what about your packaging which plays an essential but often overlooked role.
First impressions count, and quality packaging can take your customer's first impression from indifference to 'Wow!', so it's worth considering upgrading your packaging to match your brand.
PackHelp is based in Warsaw, Poland and connects you with affordable custom packaging suppliers. Solutions including carrier bags, boxes, poly mailers, paper tubes and packing papers are all available for small ecommerce brands just like you who can't afford to invest in an order of thousands of units at once.
In fact, the minimum order is just 30 pieces.

Keyword health is crucial in ecommerce to ensure your products have high discoverability and visibility so you should keep a sharp eye on your keywords and tweak them regularly to avoid losing traffic.
Moz is a useful analytics tool perfect for helping you do just that and to scale your ecommerce business.
Keywords are vital for your products to rank, and ultimately for you to achieve traffic and sales. Using Moz, you can track actual keyword rankings for your website, making it easy for you to see which keywords are effective. Even better, you can track keyword rankings on competitor sites, identify potential new keywords and crawl your own site to find and fix any SEO issues.
You can access a 30 day free trial of Moz before committing to a Pro subscription which starts at $99 per month. Although higher-priced, you do get a lot for your money. This includes access to Moz Campaigns; Moz Research Tools including Keyword Explorer, Link Explorer, Fresh Web Explorer, On-Page Grader; plus, there is a Q&A forum with active Moz staff and industry experts.
When customers browse your web store, they may have questions about your products. Unfortunately, most people are impatient and want answers immediately! So, considering a live chat facility is an ideal solution and the easiest way to talk to your hottest shoppers if you run a medium-size ecommerce business or larger.
Real-time chat allows you to engage, answer questions, gather feedback and make immediate sales and can be done by adding a simple widget to your site.
Olark integrates with most ecommerce platforms and simply makes your business human!
Give it a whirl with a 2-week free trial which allows up to 20 individual conversations, and then upgrade to the premium plan if you decide it's for you. You can choose to pay monthly ($17 per month), yearly ($15 per month) or bi-yearly ($12 per month).
Attracting new customers to your ecommerce store should be a regular task. But sometimes, coming up with new ideas and compelling content can be challenging.
If you create boring content that provides no value, nobody will read it! And even if they do read it, they won't share it, and that means Google won't recommend it.
So, if you are stuck for ideas as to what to write on your blog, social media or in your newsletters, BuzzSumo lets you search for specific topics and see the most popular articles written about that topic. You can then capitalise on those ideas to create fresh content for your business. That's all there is to it.
It's free for 7 days and then $99 per month for the pro package.
By using Amazon FBA for fulfilment, then you're already using a decent fulfilment service. But there are others!
If you are currently shipping your ecommerce orders manually, it's worth considering streamlining, automating and scaling your fulfilment with a tool such as ShipStation.
Set-up is super quick, allowing you to import your orders by connecting your selling channels (Magento, Shopify, eBay, Amazon, etc.), importing orders and creating labels. This tool integrates with most ecommerce platforms and shopping carts and allows you to ship with Royal Mail, Hermes, DPD, Parcelforce, DHL Express UK, UPS Ready UK, Seller Fulfilled Prime and FedEx UK. Order status updates and order tracking is also included.
You can try this tool for 30 days and then upgrade according to the number of parcels you ship per month. For example, up to 50 shipments is £7 per month, rising to £124 per month for up to 10,000 shipments. There are several other pricing options in between.
Many ecommerce tools available are apps, and you will likely have plenty of favourites from email apps to spreadsheets to CRM's. Sometimes it's handy to connect some of these apps together so that tasks relating to different services become automated, saving you time and repetition and that's where Zapier can help.
It's an online automation tool that connects all your favourite apps without using tricky coding or you having to rely on your web developer.
So, for example, you could use Zapier to update a spreadsheet with new sales or send information from your website to your CRM system, automatically. A simple way of helping you streamline your processes as your ecommerce business grows.
Zapier offers a limited free service with which you can perform up to 100 tasks per month. Paid plans then start from £15.45 per month for up to 750 tasks.
Just as it says on the tin, Easy Digital Downloads is an ecommerce tool which enables you to sell your digital products online such as courses and ebooks. It's a plugin for WordPress websites and allows you to create discount codes, track downloads and restrict file access.
With no limitations on the number of digital products you can sell, plus easy integration with PayPal, Stripe, Slack, Zapier, Dropbox, and Amazon Web Services, it's an excellent option for your digital ecommerce business. Particularly when you need to rely on the smooth delivery of your digital products.
There are four price plans, all billed annually, starting at $99 billed yearly for a 'Personal Pass.'
Finally, Repricer must get a mention. This is the fastest, automated repricing solution for Amazon and eBay sellers. It automatically prices your listings competitively without you having to closely monitor your accounts, so saves you time, helps you win the Buy Box and ultimately increases your sales and profits.
Once set up, the Repricer software reacts to pricing changes in as little as 90 seconds to ensure you always stay on top of your game.
You can get a 14-day free trial, with paid plans starting at £59 per month billed annually, which covers 5,000 listings.
Final Thoughts
This is not by any means an exhaustive list of all the ecommerce tools available, neither will you need all of those listed, however, it's essential you consider those that could make a real difference to your ecommerce business in 2021 and beyond.
Most of these ecommerce tools have free trials available, so take a test run on those you think may be beneficial to your business, and you will be in a better position to make an informed decision.