It's that time of the year again, when parents search high and low for the must-have toys for their loved ones. If you're buying or selling toys and games this Christmas, you'll be interested in this list of the toys and games expected to be in high demand this holiday season.
All prices and sellers mentioned are correct at time of writing but as with lots of products at this time of year, prices will fluctuate as sellers run out of stock or the Buy Box rotates. Fast repricing software such as RepricerExpress can help sellers maximise their sales and profits in the busiest quarter of the year. Want 15 days of free Amazon repricing plus 10% off your first month? Keep reading…
Popular Toys This Christmas
1. Pie Face
My personal favourite toy and game of 2015 is the Pie Face Game which is the current #1 Best Seller in Action and Reflex games on Amazon UK.
The game is currently available at £30.97, sold by Inspiration Toys and Fulfilled by Amazon (FBA).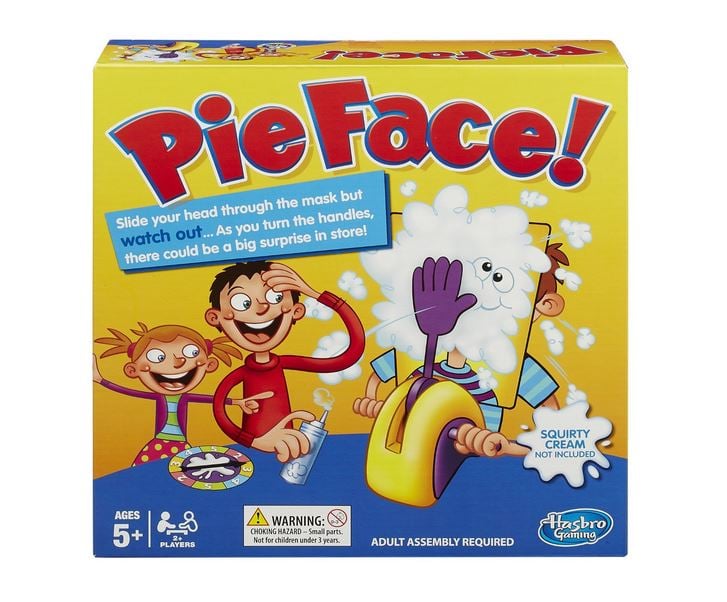 This exciting Pie Face game is filled with fun and suspense for kids and adults. Just put some whipped cream on the hand and start turning the handles.
It could go off at any time, so keep your fingers crossed, you're not the one who gets a splat in the face!
You score a point for every time you turn the handle without getting pie-faced, and the one who scores 25 points wins.
2. Thunderbirds Interactive Tracy Island
Next up is the Thunderbirds Interactive Tracy Island which is currently priced at £71.99 and sold by The Entertainer.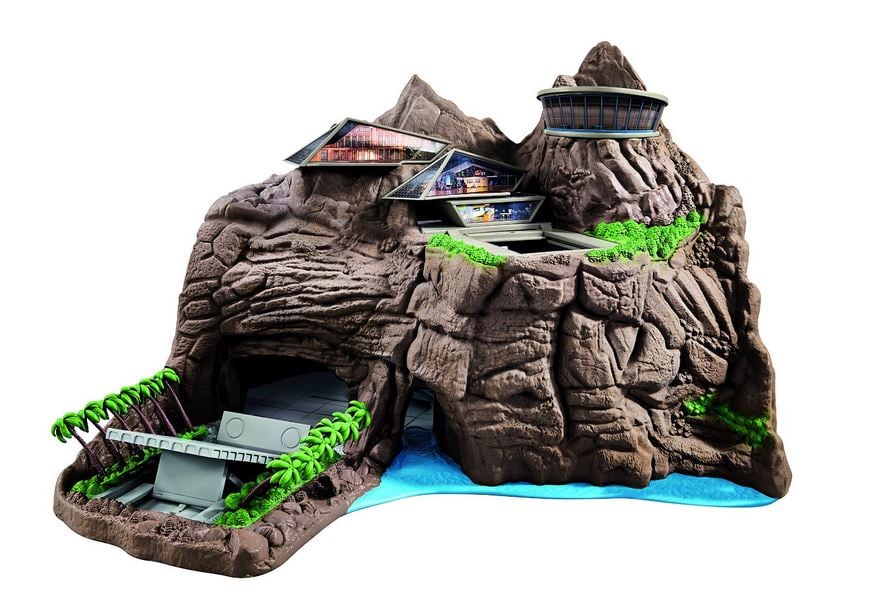 Based on the world famous base, the interactive Tracy Island uses the latest in smart technology to recreate the launch sequences from the hit TV show. Put on the International Rescue Communicator and take command of the Thunderbird fleet.
Tracy Island is packed with over 40 action and rescue sounds so you really feel part of the team. Flick the switch and the palm trees will move back to make way for Thunderbird 2's launch. Thunderbird 1 and 3 can also launch automatically and are accompanied with lights and rocket noises as well as the iconic 5,4,3,2,1 countdown.
3. Peppa Pig Once Upon A Time Princess
Sure to be a hit with toddlers (18 months+) this Christmas is Once Upon a Time Princess Peppa Pig, currently priced at £19.99 and sold by Amazon.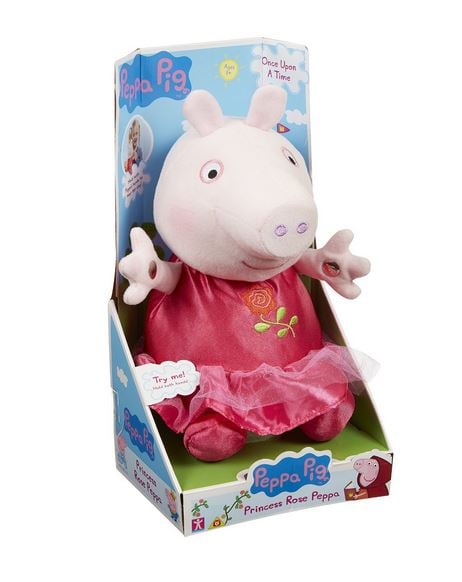 Hold Peppa's hand and she will sing ring-a-ring-a-roses with you. When you let go of her hand, Peppa stops singing. The toy is made from soft fabric that children will love to hug.
4. Minions Tumbling Stuart
On the back of one of the hit movies of 2015 is the Minions Tumbling Stuart, which is currently priced at £38.84 on Amazon and sold by MedClub.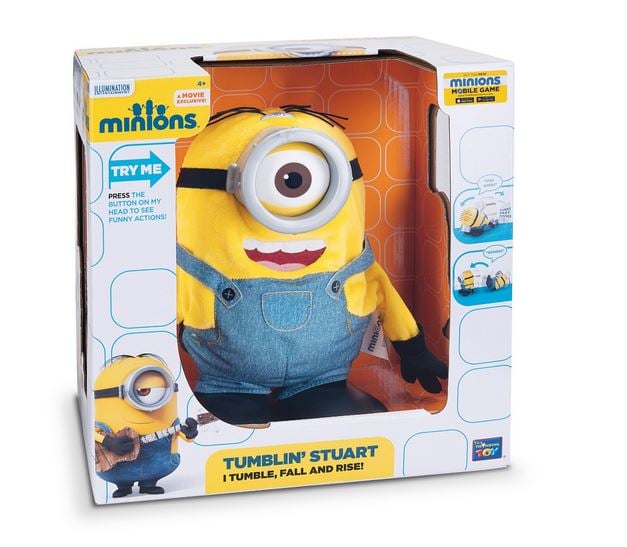 Stuart falls forward and back, but somehow always makes it back on his feet with the Tumbling Talking Stuart animatronic plush. Never one to let a little stumble bring him down, Stuart talks (in his original movie voice), laughs and is sure to provide hours of enjoyment for your kids.
Please note this toy is suitable for ages 4 years+.
5. Disney Frozen Ice Skating Elsa Doll
Finally, last but not least on this year's list of hottest Amazon toys of Christmas 2015 is Disney's Frozen Ice Skating Elsa Doll currently priced at £16.99, sold by Fun Collectables and Fulfilled by Amazon.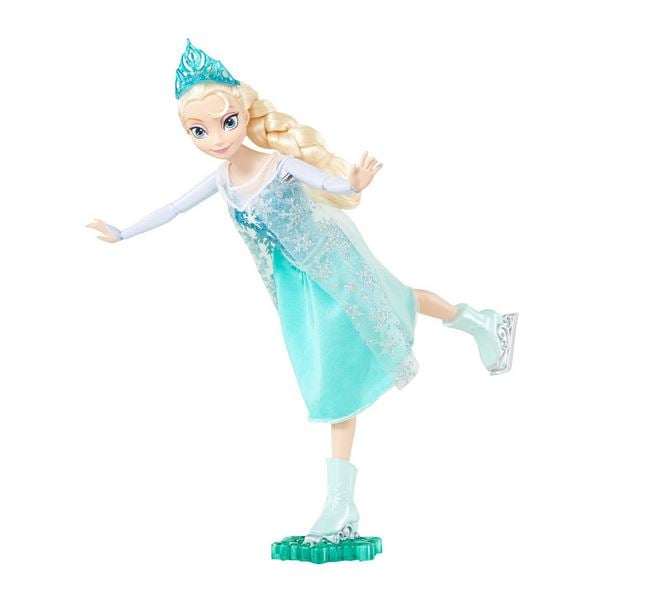 Frozen dominated the kids toy and games market last holiday season and is expected to be popular again in 2015. With this doll you can recreate the magical movie moment when Elsa ice-skated to celebrate the end of a wintry spell, or make up new adventures of your own.
Simply attach the Elsa doll to her base, roll her forward and her arms and legs move in elegant ice-skating style. Elsa wears an ice-skating outfit inspired by the movie Frozen.
Other notable mentions
The I-Que Intelligent Robot
Current Amazon Price: £56.76, Sold by Amazon
i-Que is an interactive, intelligent robot who has a wicked sense of humour, with lots of jokes and some cheeky sound effects. You can play games and see if you can match his 'i-Que' by doing his quizzes, or ask him questions about pretty much anything.
i-Que has internet safe search filters and by using speech-to-text technology he can understand almost anything you say.
My Friend Teddy Freddy Bear Plush Toy
Current Amazon Price: £31.99, Sold by Amazon.
My Friend Freddy Bear is the bear who really knows you. Download the free app to an iOS or Android smart device and type in all sorts of information about the child and their family to bring him to life.
Little ones will be amazed that their bear knows all about them.The app includes lots of activities with counting, colours, animals and more which grow in complexity over time as the child develops. When not connected to a smart device Freddy Bear is a lovely, cuddly teddy who will talk when he's cuddled, tipped upside down, or thrown in the air!
Special Offer
Which of these, if any, will be the hot toy of Christmas 2015? We'll be checking the list again to see how the anticipated consumer demand will affect prices and which seller(s) are winning a share of the Buy Box.
If you want to take advantage of increased demand for popular products, RepricerExpress can make all your wishes come true this holiday season by automatically adjusting your Amazon prices based on customer demand and your competition.
Sign up before 31 December 2015 using the promo "CHRISTMAS10" and you'll receive 15 days free Amazon repricing plus 10% off your first month's bill.
Want Pro Tips for Selling on Amazon?