It's that time of the year again, when parents search high and low for the must have toys for their loved ones. If you're buying or selling toys and games this Christmas, you'll be interested in this list of the toys and games expected to be in high demand this holiday season (here's 2015's list).
All prices and sellers mentioned are correct at time of writing but as with lots of products at this time of year, prices will fluctuate as sellers run out of stock or the Buy Box rotates. Fast repricing software such as RepricerExpress can help sellers maximise their sales and profits in the busiest quarter of the year. Want 15 days of free Amazon repricing plus 10% off your first month? Keep reading…
Popular Toys This Christmas
1. Barbie 3-Storey Townhouse Playset
The Barbie townhouse is currently available at £70.99, sold by Barbie on Amazon.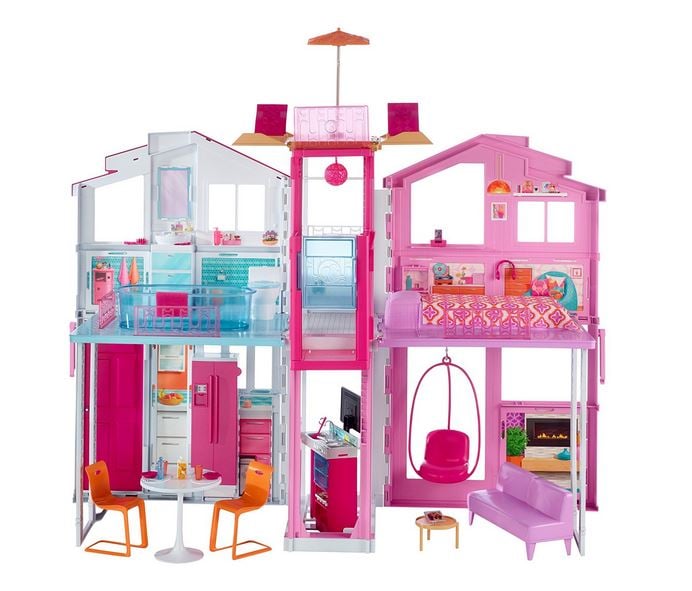 Described as "an ideal townhouse for a Barbie doll's on-the-go, Malibu lifestyle", this Barbie three-storey townhouse takes a modern spin on the traditional doll house that has long been coveted by little girls for decades.
The third floor houses the bedroom suite fit for a princess with a canopy bed, outdoor balcony and a hot tub. Sounds include a doorbell, kitchen timer, crackling fireplace, running shower water and flushing toilet
There are different features that make sounds such as a 'flushing' toilet and a crackling fireplace for a realistic appeal. The townhouse can be folded up with the accessories inside to store it away.
2. Finding Dory My Friend Dory
Next up is the Finding Dory My Friend Dory which is currently priced at a very reasonable (well compared to item number 1 anyway) £14.99 and sold by Bandai on Amazon.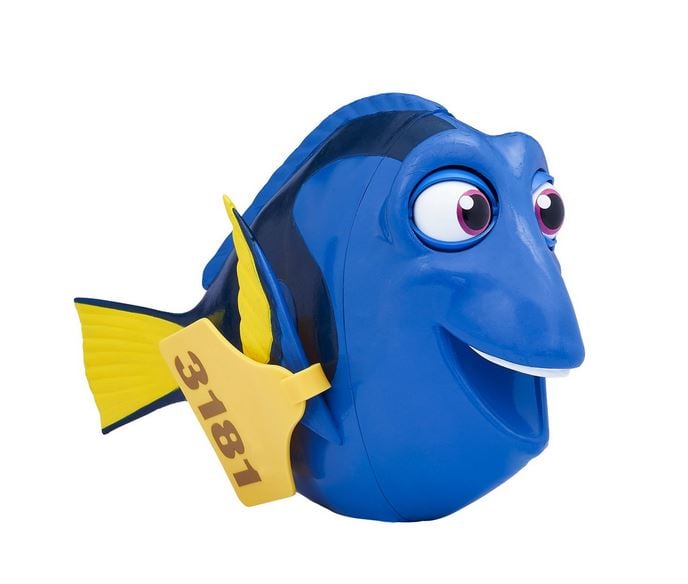 Inspired by the new Finding Dory movie, My Friend Dory features motion-activated sounds, more than 40 phrases from the movie itself, and it even feels like a real life fish.
Take Dory with you wherever you go and as you move her she will react with phrases from the movie. Dory also reacts to touch. When you touch her fin, tail or tag she will react with different sounds and phrases from the movie.
Note, despite being a fish this toy does not work in water!
3. Fisher-Price Code-a-pillar
Sure to be a hit with kids this Christmas is the Fisher-Price Code-a-pillar toy, currently priced at £39.99 and sold by Fisher Price on Amazon.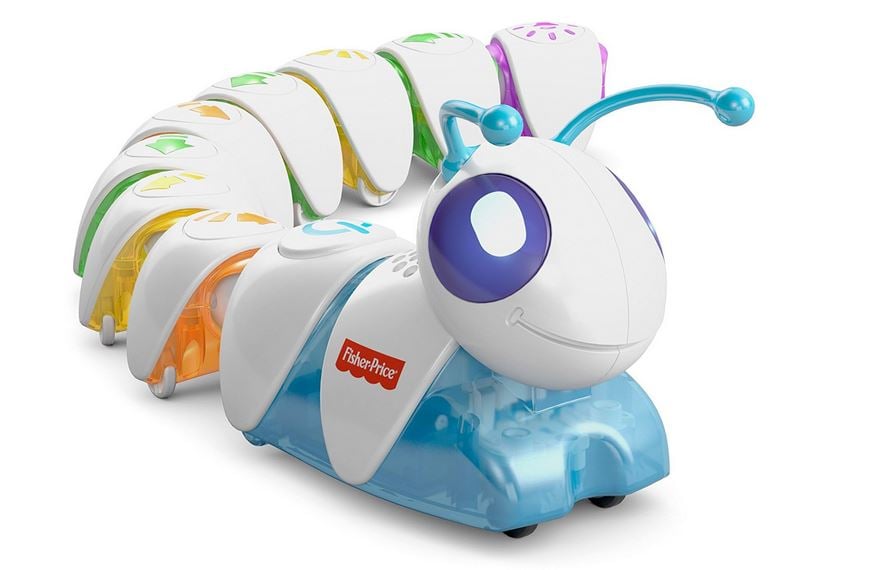 Code-a-Pillar inspires little learners to be big thinkers by encouraging preschoolers to arrange and rearrange the easy-to-connect segments in endless combinations, sending Code-a-Pillar on his path.
This learning toy encourages experimentation while developing important skills like problem solving, planning and sequencing and critical thinking.
4. Lego Nexo Knights General Magmar's Siege Machine Of Doom
Next up is Lego Nexo Knights General Magmar's Siege Machine Of Doom, which is currently priced at £28.00 on Amazon and sold by LEGO.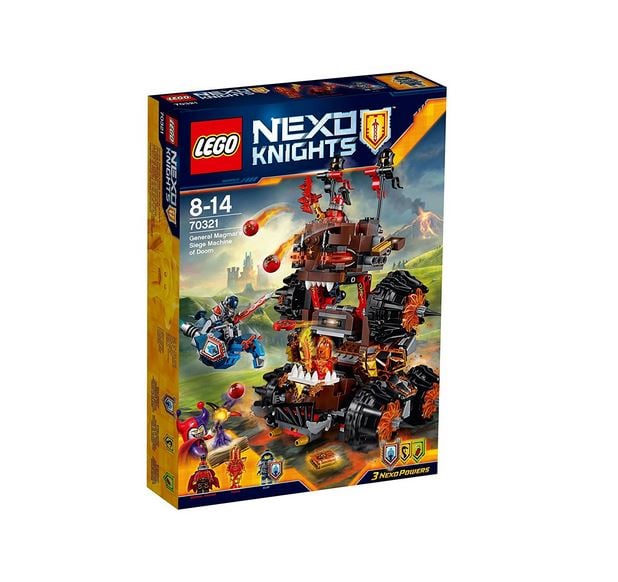 The fantastic General Magmar Seige Machine of Doom set comes with 3 mini figures that can be combined from vehicle mode to a siege machine mode with dual catapults and a disc shooter. It's packed with action components that will take your kids on many adventures.
5. Hatchimals Egg Pink
Hatchimals are one of the most in-demand toys featured on the list with stocks on Amazon currently very scarce. As such those sellers who do have stock are pricing them at around £119, well over the RRP so do shop around.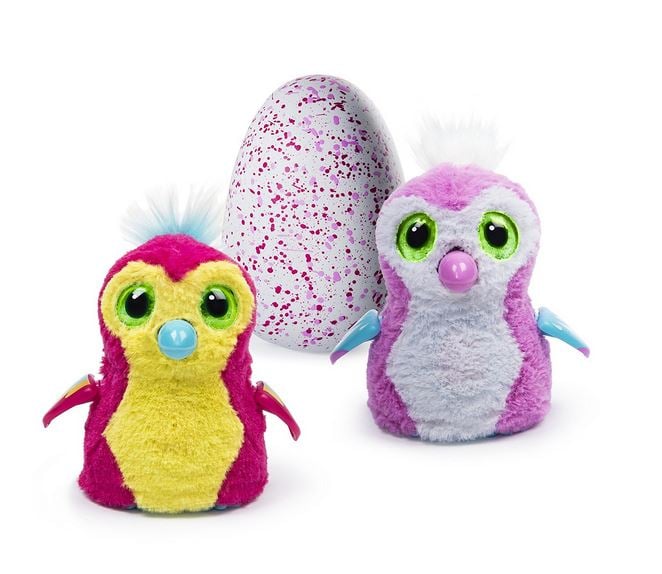 Each egg contains one of two interactive Hatchimals and you wait for it to hatch before your very eyes. Then kids can teach their cute Hatchimal to walk, talk, dance and play games. Each time it enters a new stage, your Hatchimal sings 'Hatchy Birthday'.
Suitable for ages 5+.
Other notable mentions
WowWee CHiP the Robot Dog
Currently available for £167.99, sold by Chip at Amazon.
The WowWeeCHiP is an intelligently designed robot pup which responds to motion such as claps and can interact with a variety of smart devices such as smart phones and tablets.
Hasbro Furby Connect
Currently available for £63.99, sold by Furby at Amazon.
The latest Furby to hit the shelves is the Furby Connect, a cute fluffy creature which speaks it's own language, Furbish. The connect version of Furby also boasts digital eyes which can display over 150 unique emotions.
It has been designed to interact with a special application, which can be downloaded to most smartphones and tablets.
NERF N-Strike Modulus Tri-Strike Blaster
Currently avaiable for £51.61, sold by Hasbro at Amazon.
If your child likes running around outdoors, they're sure to love the NERF Modulus Tri-Strike Blaster, which offers three different ways to shoot NERF bullets.
The NERF N-Stroke Modulus Tri-Strike Blaster, comes with an elite dart blaster, a mega dart barrel extension, a missile stock launcher, ten elite darts, four mega darts, a missile and a bolt.
What US shoppers plan to buy this holiday season

You will find more statistics at Statista
Special Offer
Which of these, if any, will be the hot toy of Christmas 2016? We'll be checking the list again to see how the anticipated consumer demand will affect prices and which seller(s) are winning a share of the Buy Box.
If you want to take advantage of increased demand for popular products, RepricerExpress can make all your wishes come true this holiday season by automatically adjusting your Amazon prices based on customer demand and your competition.
Sign up before 31 December 2016 using the promo "CHRISTMAS10" and you'll receive 15 days free Amazon repricing plus 10% off your first month's bill.
Want Pro Tips for Selling on Amazon?