Dropshipping is the process of selling a product without having the responsibility of carrying inventory or shipping goods.
This interesting business model has increased in popularity over the last five years as you can see by this Google Trends graph.
You can dropship on Amazon or using your own ecommerce store.
Before we dive into how dropshipping on Amazon works, let's touch on dropshipping using your own store.
Here's how it works — you list products on your site without holding any physical inventory. Then when you receive an order, you contact your supplier who ships the item(s) directly to the consumer. And that's it!
Sounds easy, doesn't it? Dropshipping on Amazon is a bit trickier.
Dropshipping on Amazon
Amazon is one of the world's biggest eCommerce sites with sales of $502 billion in 2022. Once you've been approved for an Amazon seller account, you'll be able to start selling on the platform.
Is dropshipping allowed on Amazon?
Dropshipping on Amazon (or allowing a third-party to fulfil orders) is generally acceptable as long as you comply with Amazon's requirements.
You must:
Be the seller of record of your products;
Identify yourself as the seller of your products on all packing slips and other information included or provided in connection with them;

Remove any packing slips, invoices, external packaging, or other information identifying a third-party drop shipper prior to shipping the order;

Be responsible for accepting and processing customer returns of your products; and
Comply with all other terms of your seller agreement and applicable Amazon policies.
Examples of dropshipping that are not permitted:
Purchasing products from another online retailer and having that retailer ship directly to customers; or
Shipping orders with packing slips, invoices, or other information indicating a seller name or contact information other than your own.
Note, failure to comply with these requirements may result in the removal of your selling privileges.
Dropshipping Using Amazon FBA
Dropshipping on Amazon should be done through Amazon's Fulfilled by Amazon (FBA) program.
With FBA, Amazon will pick, pack and ship your orders for you. They will also provide tracking information to the customer and take care of any related customer service, including returns.
However, this comes at a cost! What you pay Amazon will depend on what product you sell and the time of the year. If your goods remain in Amazon's warehouse for more than 6 months, you may also be required to pay long-term storage fees.
To help you calculate your costs and revenue, you can use an Amazon fee calculator.
If you are an FBA seller, your product listings will state "Sold by [seller name] and Fulfilled by Amazon." One of the benefits of using the FBA fulfilment method is that you'll be eligible to offer Prime shipping to customers and your chance of winning the Buy Box will increase.
Even though Amazon doesn't allow traditional dropshipping methods there are plenty of sellers who still do it. If you see a listing where the shipping time is marked 7-14 days then it's likely this is being purchased from a dropshipper in China or elsewhere.
Pros and Cons of Dropshipping on Amazon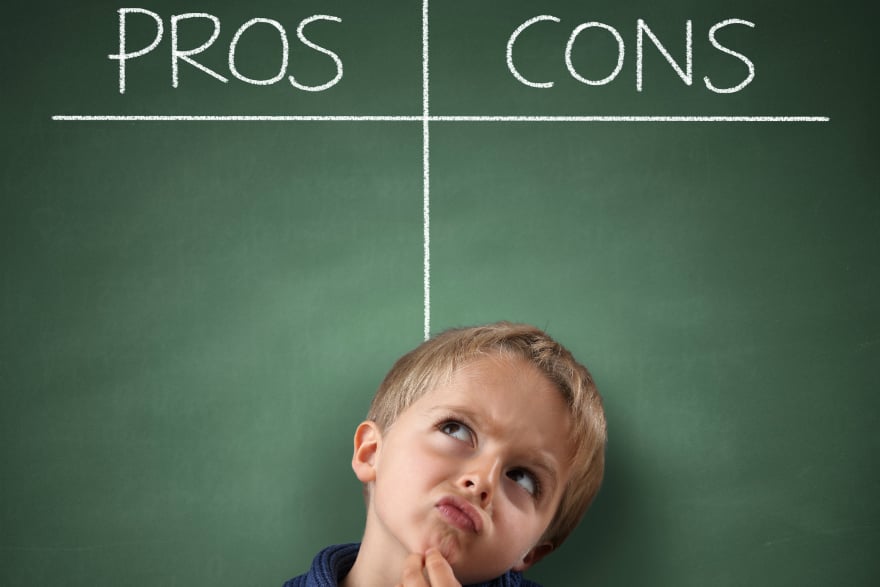 Some sellers enjoy the benefits of Amazon dropshipping such as not needing a warehouse and lower overheads. However, it can create issues and profit margins can be thin.
Let's look closer at the pros and cons of dropshipping on Amazon.
Pros
The biggest benefit is that you're dealing with a hugely recognisable global brand. Amazon is a household name with over 310 million active users.
Because Amazon is so big, you don't need to focus so much on getting buyers in front of your products with advertising, marketing, SEO, relationship building and problem-solving. You can use Amazon ads to drive traffic and sales but if you optimise your listings, you can benefit from organic traffic also.
Related: 7 Ways to Optimise Your Amazon Product Listings
Assuming you're using FBA, another advantage is that you don't have to worry about holding any inventory—you'll have that all forwarded to Amazon's warehouses already. With FBA, Amazon takes care of shipping and customer service so the only thing you have to worry about is your listings and their fees.
Cons
Amazon's dropshipping policy states "purchasing products from another online retailer and having that retailer ship directly to customers" is not permitted.
This makes it difficult for sellers who want to play by the rules to create a profitable dropshipping business on the marketplace. As most of the profit you make from a sale of a product goes to the supplier, once you factor in your seller fees, you're left with very little profit.
Amazon customers have high expectations. If you experience issues with orders, this can result in negative feedback or worse, an account suspension or closure.
Related: What to Do If Your Amazon Account Gets Suspended
Inventory availability still matters, even if you don't technically don't stock inventory yourself. Products are still coming from somewhere and your buyer doesn't care where. All they care about it that when they click 'buy', they'll get that item—pronto.
Dropshippers should have open lines of communication with their supplier(s) so that if they're low in stock on a certain product, they can quickly tell you so you can adjust your listings accordingly.
Video: Step-By-Step Guide to Dropshipping on Amazon
Dropshipping from Amazon to eBay
Dropshipping from Amazon to eBay usually means a seller selling a product on eBay at a higher margin than it is listed on Amazon for. The profit they make is the difference between the selling prices on Amazon and eBay, minus fees.
What normally happens in these scenarios is the buyer (who bought the product from eBay) will receive the product in Amazon packaging. This could lead to a poor customer experience if they realise they could have saved money by buying the product directly from Amazon.
The Amazon seller might also be unhappy about being used as a dropship supplier without their permission. When one seller discovered someone was selling his exclusive items on eBay at a highly inflated price, he wasn't happy.
This is what he did next. He purchased the item on eBay and raised his price on Amazon. The eBay dropshipper was then forced to cancel his order and the buyer left him negative feedback.
Although it's not illegal to partake in this dropshipping from Amazon to eBay, many people feel there is an ethical issue here. There is also the risk of something going wrong and the profit margins are low.
Therefore, if you're aiming to build a reputable dropshipping business it's best to stay away from this model.
Does Amazon allow you to dropship to eBay?
Amazon considers arbitrage sellers as customers. They are likely to be high-volume sellers with many different shipping addresses. That said, Amazon does state that customers are not permitted to use Amazon Prime to fulfil eBay orders.
"Prime members are not permitted to purchase products for the purpose of resale, rental, or to ship to their customers or potential customers using Prime benefits."
Other Dropshipping Options
If you don't want to dropship solely on Amazon you could look at using your own eCommerce store or eBay.
eBay allows dropshipping on their site but you must guarantee buyers will receive their purchases within 30 days of the listing ending. eBay even states that "you aren't obliged to state in your listings that an item is coming directly from the supplier."
However, recently they have started to take steps towards limiting the practice by restricting seller accounts they suspect are dropshipping from Amazon to eBay. This may be due to the fact that this method helps to promote Amazon (through its branded packaging) and gives the eBay buyer the perception that Amazon has lower prices.
Dropshipping using your own ecommerce store is more hands-on but offers you more freedom. Whilst you won't have to pay third-party fees, you won't benefit from the huge amounts of free marketing and traffic. However, you will have full control over the design of your website and be able to build your brand.
Final Thoughts
Dropshipping isn't for everyone. It requires a certain kind of personality and temperament to be successful at dropshipping on Amazon.
Personally, I'm not a massive fan of the dropshipping model as I feel it lacks originality, can be time-consuming and offers a lack of control. Contrary to popular belief, it's not a get-rich-quick scheme as most of your profits will go to the supplier.
However, many sellers like the business model and see it as an easy way to make some extra cash. Some sellers successfully use dropshipping as a method of market research to test out new products.
Whether you're dropshipping, doing retail arbitrage or private label on Amazon, it's vital to keep your products competitively priced within your set parameters. That's where our company, Repricer, comes in.
Our super-fast Amazon repricing software is really easy to set up and works across Amazon and eBay. Plans start at £59/$79 and include a free 14-day trial for you to try it out without it costing you anything.
If you have any repricing queries, you can get in touch using Live Chat or email profit@repricer.com and one of our great customer support team will get back to you asap.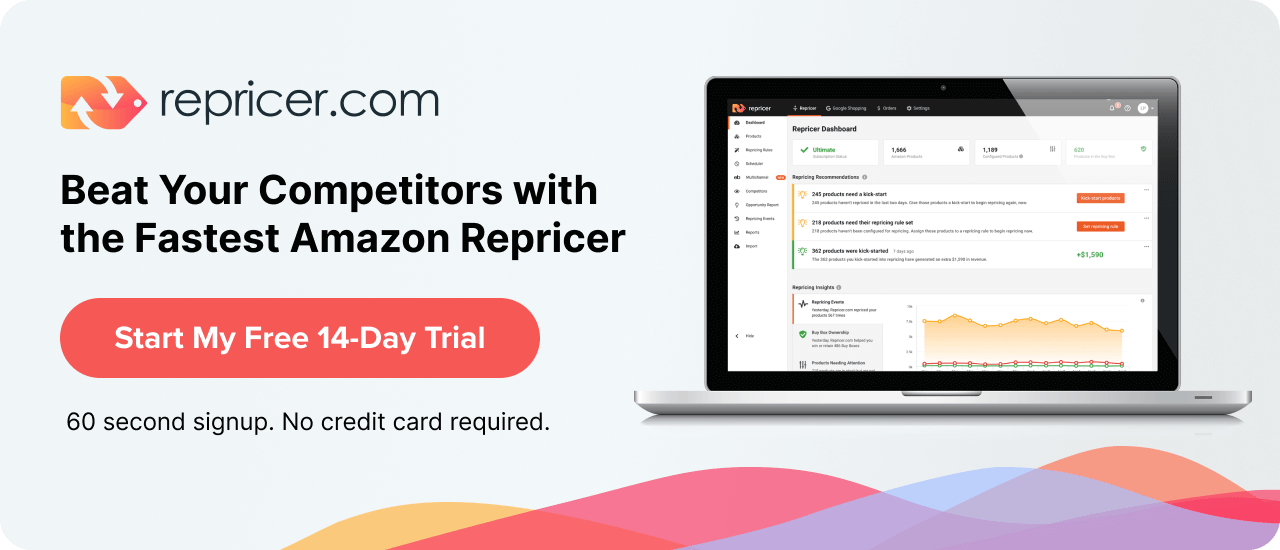 Related