The higher up the search results your Amazon listings show up, the more shoppers will see them. And that can lead to more sales.
So it's worth doing all you can to get your product listing to rank.
But how should you go about doing this? This is a big topic and there's a lot involved.
Fortunately, there are several steps you can take to help your Amazon products rank on page one.
Let's take a detailed look at what you can start doing today.
TL;DR
Ranking your listings on Amazon is important to increase sales, build a strong brand, and get an advantage over your competitors.
Advertising is the fastest way to get to the top of the search engine rankings, but there are pros and cons to consider.
To increase your organic rankings, you'll need to optimize your listings to make them relevant and take steps to increase your conversion rate.
Don't forget about the benefits of sending external traffic to your listings too.
Why Ranking Your Listings Is Important
Every Amazon seller wants their product listings to show up high in the search results, and there are many good reasons for this.
Just like in Google, the results on the first page of Amazon are the ones that get the most clicks. People don't want to browse through pages of results; they want to find what they're looking for as quickly as possible.
That's not to say that some people won't go through pages of results, but the majority will click on something they see in the first few results.
The major benefit of getting your product listings ranking on the first page is that it will lead to more sales.
There's a good chance that if your listing consistently shows up in the top few results, you'll get more sales than if it only appears on page three.
More sales means more profits, helping you to grow your Amazon business faster.
But what actually drives those extra sales? Here are the other key benefits of getting your listings on the top page:
Beat the Competition
You want to do better than your competitors by outranking them. If someone visits Amazon and searches for the type of product you're selling, you want them to see yours first.
If they come across your competitor's product first, there's a good chance they will click on that instead.
You get a competitive advantage by making sure shoppers see your listing first, which can help to give you a head start.
Boost Your Brand
Another good reason to rank your products high up in the search results is to strengthen your brand.
It's important to have a strong brand, and this is something that takes time to develop. But you should be working on this from day one.
You want people to remember your brand and know that it stands for high quality and trust. The more people see your products showing up in the search results, the stronger your brand will be.
This can lead to more engagement with shoppers. It's something you can also work on in social media. A strong presence in search could encourage people to share your products more on social media because they recognize you.
Increase Trust
People are more likely to trust your listings when they show up high in the search results.
This goes beyond the practical benefits of having a listing rank highly. People are simply more likely to click the first relevant listing they come across. But they're also more likely to trust your products if these appear in the first few results.
This is the same with any kind of search engine. It shows authority and makes shoppers feel like they're choosing one of the top products.
Related: How to Create Trust With Your Amazon Customers
A Shortcut to Consider
Before you start working on your Amazon SEO, it's worth considering a shortcut: advertising.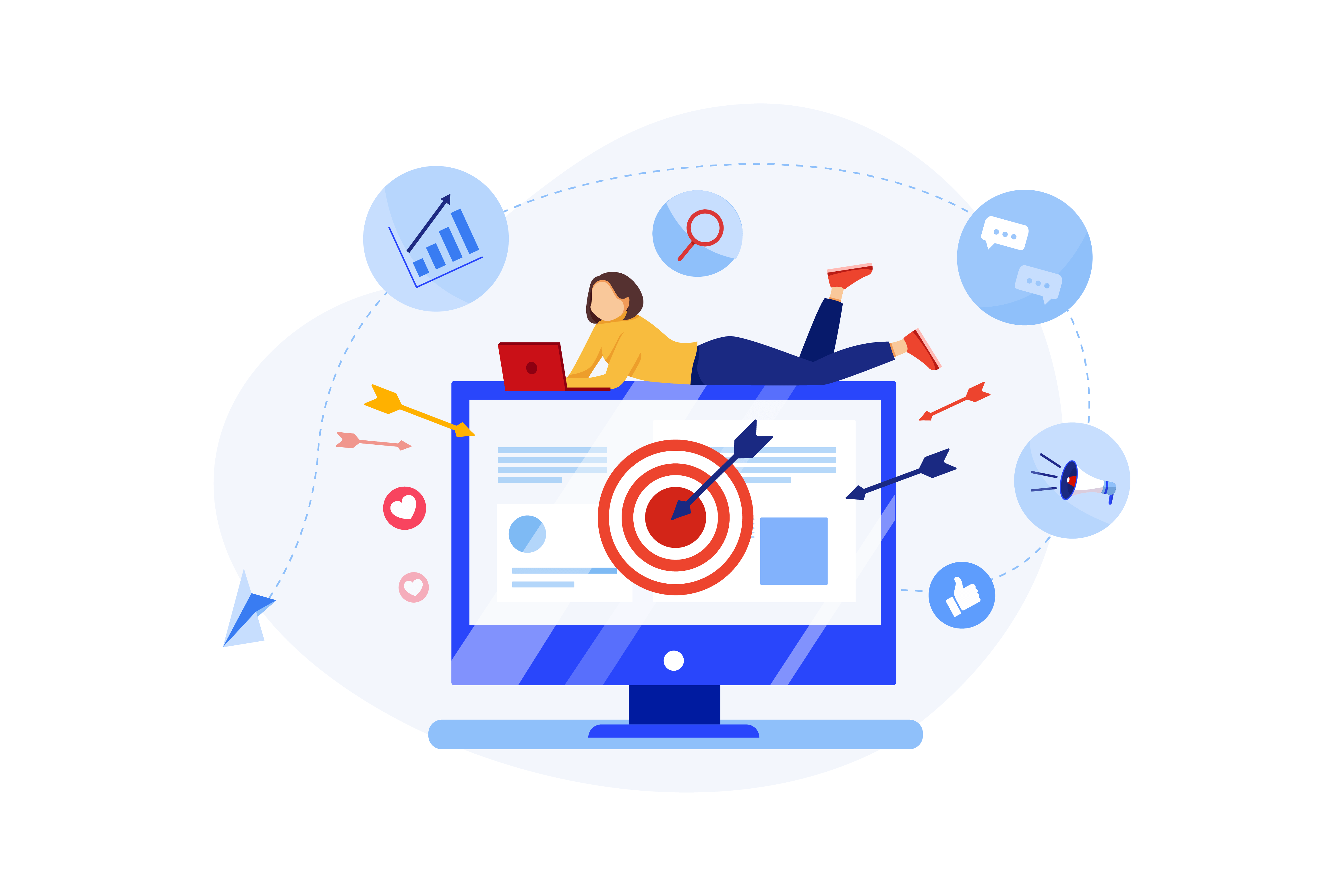 Just like in Google search, where you can get your links showing at the top of the first page by paying for ads, you can do the same in Amazon when you use its advertising options.
The caveat is that you have to pay for this.
Rather than enjoy your listings showing up at the top of the search results for free, you have to pay for the privilege.
But don't let this put you off. Even if you're just starting out, Amazon advertising has many benefits that can make them worth using even for new sellers.
Get More Visibility
The obvious benefit of Amazon ads is that you can get more visibility for your product listing.
If your listing is currently languishing on the fourth page of the Amazon results, hardly anyone is going to see it. By paying for ads, you can help to get it onto the first page.
So your listing then becomes the first thing that shoppers see when shoppers search for keywords related to your product.
Affordable
You can easily spend a lot of money on Amazon ads, but you don't have to. Some large brands spend thousands of dollars on ads, but you can start with as little as about $10 a day.
This is often quite an affordable figure for sellers, even those who are just starting out.
You don't have to spend a fortune. You can set up a campaign and make sure your maximum daily budget is something you can afford, then you won't have to worry about going over your budget.
After you've been running your ads for a month or so, you can find out how much they have generated in sales.
As long as you're making a profit, it could be worth paying for the ads, especially if you then optimize the ads to generate more sales for less.
Easy to Get Started
You don't need a lot of experience to get started with Amazon ads. In fact, you can set up a quick campaign and let Amazon take care of the details for you.
While this isn't the ideal scenario for ongoing campaigns, it's a good way to get started, and it literally only takes a few minutes.
You can then use the data you have gathered after a few weeks of running your automated campaigns and use this to optimize your results.
Choose from Several Advertising Options
There are several options you can choose from when you start advertising on Amazon, including Sponsored Products and Sponsored Display ads.
You'll probably want to start off with Sponsored Products because these are the most straightforward.
You can use them to advertise specific products in the search results, which is likely to be your primary aim when you're just starting out. Then you can move on to other ad types when you have more experience.
Related: How to Formulate a Successful Amazon Advertising Strategy
Improve Your Organic Rankings
One of the potential benefits of using Amazon ads is they can help you to improve your organic rankings too.
If you're not getting any sales because your product listings rank low, you can use ads to start generating more sales.
This can help with your organic rankings because conversions are something that Amazon takes into account when deciding which products to rank on the search engine results page.
The A10 Algorithm
When you start working on your Amazon SEO, one thing you must know about is the A10 algorithm.
This is Amazon's algorithm that it uses to determine which listings show up first.
All search engines use algorithms. Google's algorithm is constantly being updated to make sure the most relevant results show up in search, and Amazon does the same.
It's continually being updated with minor tweaks to ensure the most relevant results are displayed at the top.
It's also very different from Google's algorithm. It's focused on showing products that are relevant first of all. The search results must be relevant to the product being searched for.
Then it ranks those relevant products in the results based on a wide range of factors that we'll look at shortly.
The products that are going to rank highly are those that are relevant and that have good conversion rates.
This shows that customers are finding what they want when they click on a listing to view it. If lots of people click a listing and then bounce, they're clearly not finding what they want, and this can hurt your efforts to rank.
The search results also reflect the seller's reputation. If you have a great reputation, you provide excellent customer service, and customer satisfaction levels are high, you're more likely to be rewarded by Amazon with a higher ranking.
With that in mind, here are six ways to improve your chances of ranking your Amazon products on page one.
1. Optimize Your Listings for Keywords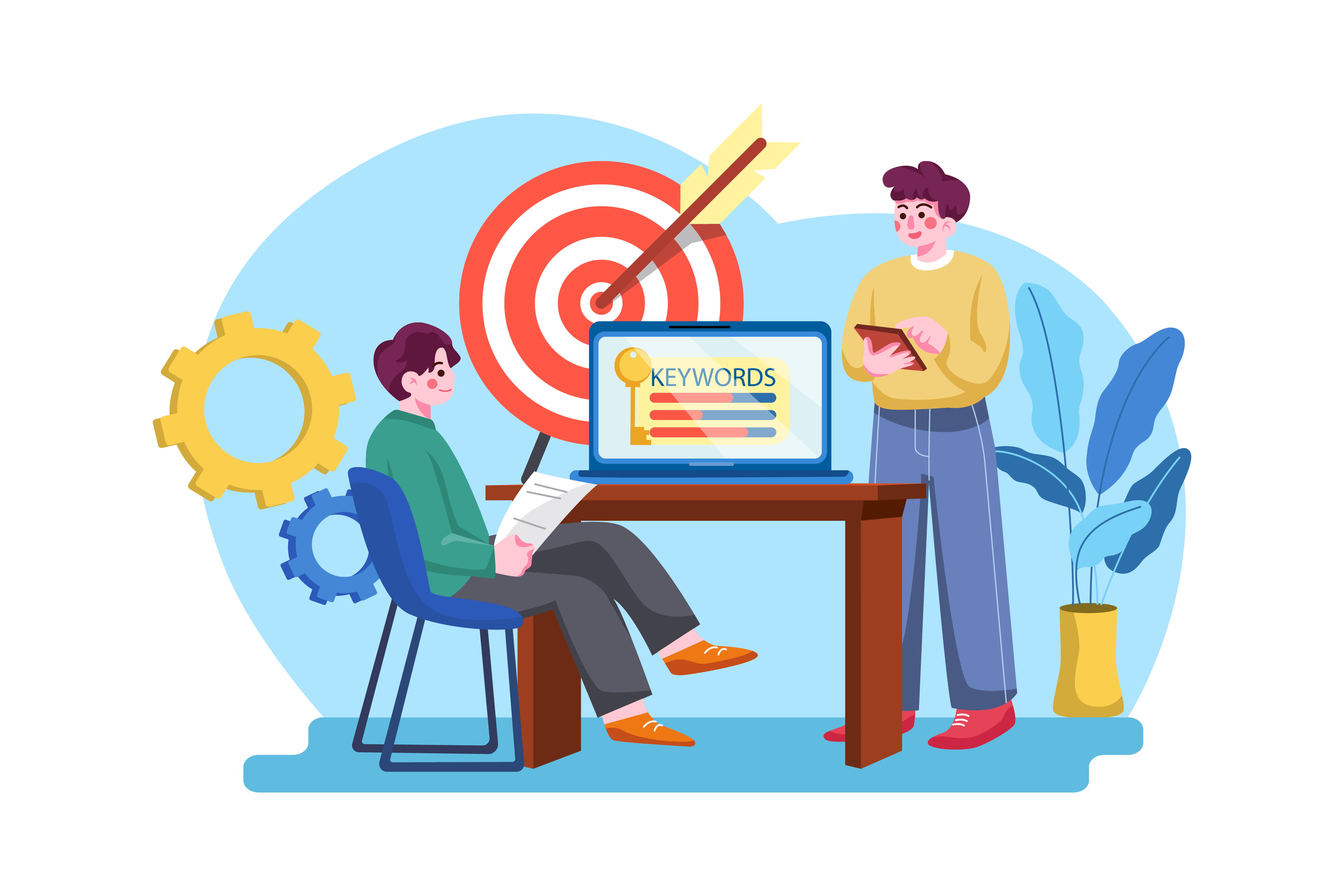 The first thing you should be focusing on is optimizing your listing. If you've ever done any SEO before, you'll know all about keywords.
But keywords are different in Amazon compared to a standard search engine like Google.
Keywords tell the A10 algorithm which products are relevant for the search. If someone is searching for a cat toy, you can expect the keyword "cat toy" to appear somewhere in the listing.
But it's not enough to simply brainstorm the types of keywords that you think people will be searching for. Some will be obvious, but some won't be.
That's where a keyword research tool comes in very handy.
Keyword Research Tools
There are many of these to choose from, and you can explore the options available and find one that looks right for you. You'll have to pay for most of these, but you can sign up on a monthly basis and cancel when you want to. Most provide free trials as well.
Most of these tools work in a similar way. They will research the existing listings and pull out the most important keywords you should be using in yours in order to compete with them.
Put Your Keywords to Work
After finishing your research, you should be left with a long list of relevant keywords that you can use.
One thing you should do is order the keywords by importance and then get rid of any duplicates.
Why?
Because once you have used a keyword in the listing in any place, you won't have to use it again. The algorithm will take it into account to help determine relevance.
This is good for you and for customers. It prevents sellers from filling up their listings with multiple keyword repetitions to try and game the system.
Where to Use Your Keywords
You'll want to make your keywords relevant, but it's also crucial to know which are the most important keywords because this affects where you'll use them.
The most important keywords should go in your product title followed by the Key Product Features, or bullet points.
After this, you can use the remaining keywords in the product listing and the search terms.
You should ideally create the copy for your listing by utilizing the keywords to help you create it. If you have already created the copy, go through it and optimize it with your keywords.
Related: Amazon Keyword Research – Definitive Guide for FBA Sellers
Research Other Listings
Another thing you can do is go over the top 10 or 20 listings that show up when you search for your product.
Copy all of their product titles into a document, pick out the most important keywords that they're using, and ensure you use these in your listing too.
Always Start with Keywords
After you have optimized your listing for keywords, you'll know you're in a great position. Everything else you do from now on will be built on top of this.
2. Optimize Your Copy & Images for Conversions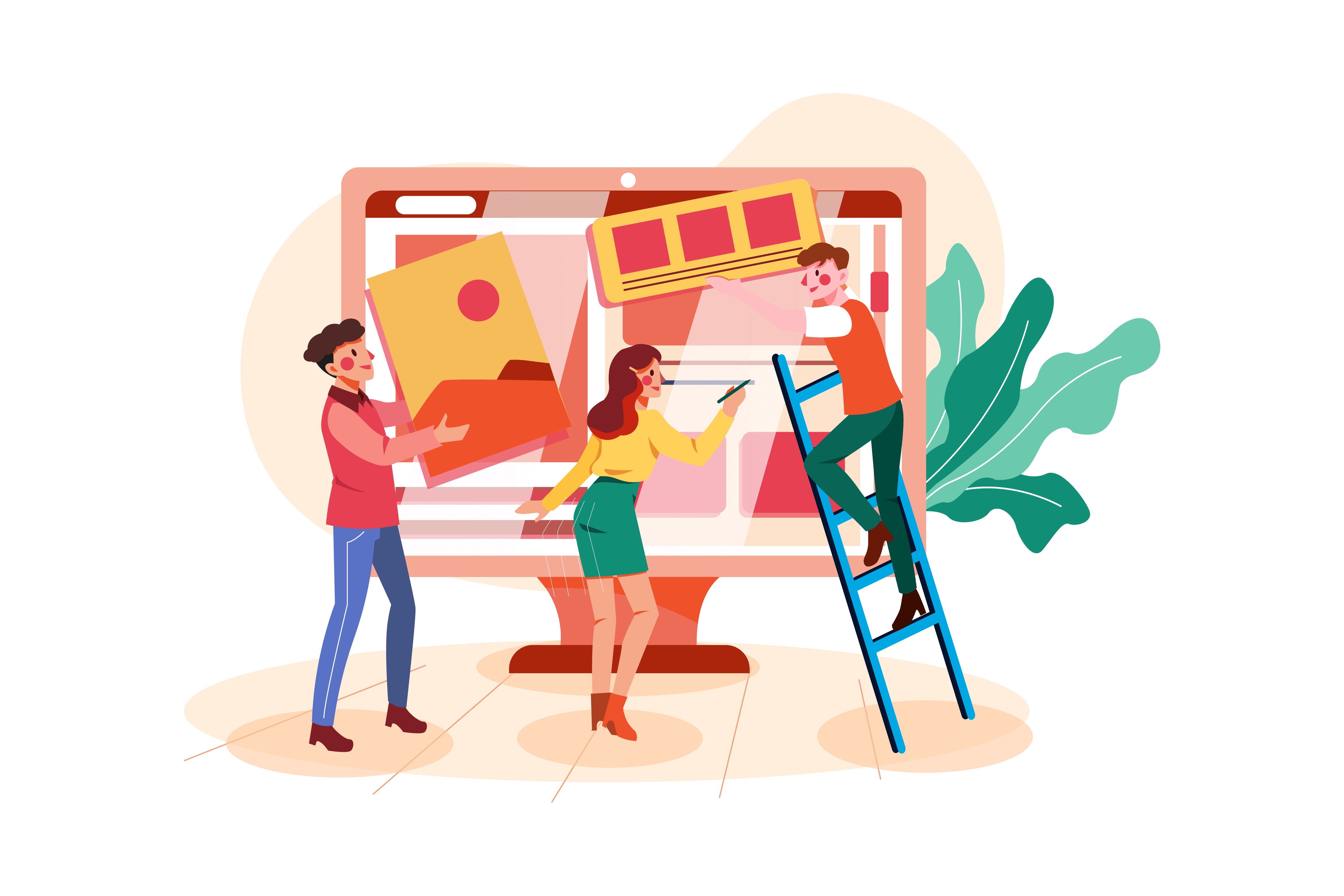 Now that you've got your head around keywords, you need to start thinking about optimizing your listing for conversions. Remember, this is one of the most important factors that the A10 algorithm takes into account.
The aim here is to create a listing in such a way that when people click on it, they buy your product. There are several things to consider, and we'll look at more of them later on.
Now, we'll look at the importance of the copy and images you use in your listing.
Copy
Your copy should not only contain keywords, but it should also be accurate, informative, and provide all the information the shopper needs to make a buying decision.
If someone clicks on your listing because it looks interesting, but then cannot find the information they need, or they feel that it does not answer their questions sufficiently, they're more likely to go back to the search results and find something else.
This will have an impact on your click-through rate (CTR) and on your conversions.
Not everyone is going to buy your product, of course. But if your conversion rate is particularly low, this could suggest to Amazon that you're not providing what people are looking for.
As well as making your copy informative, you should make it persuasive.
This doesn't mean using incredible claims and trying to pressure people to buy. In fact, this will hurt your performance on Amazon.
Instead, provide clear, detailed information. Address the pain points of your customers, and focus not only on the features of your product but on the benefits and how it will improve your customers' lives.
These can all help to boost your conversions and encourage people to hit the buy button.
Images
The images are also essential. In fact, many people may not even read much of the copy, and they will focus on the images instead.
At any rate, the images are the first thing they will see.
Using high-quality images is essential. Make sure your images are professionally taken, clear, and contain lots of detail. They should also be large enough that shoppers can zoom in on them, which means the long side must be 1,600 pixels.
Use images that show the size and dimensions of your product clearly to avoid the risk of people buying it only to return it when they realize it's smaller than they thought.
Use at least one image of the product being used. These lifestyle images give shoppers a sense of what their life will look like when they have the product, and they can be very persuasive.
You might also want to use A+ Content, which used to be called Enhanced Brand Content, to make your images and overall listing more appealing.
People cannot pick up and hold products online to help them decide whether to buy them or not. You need to give them the next best thing.
Optimizing the copy and images in your listings will help to generate more conversions and can lead to fewer returns if you clarify the information, leading to better search engine rankings.
It's not just the conversion rate, but also the amount of time people spend on the page. This shows their interest level. If people spend a long time exploring your listing, Amazon will know that it's at least relevant to their search.
3. Get More Customer Reviews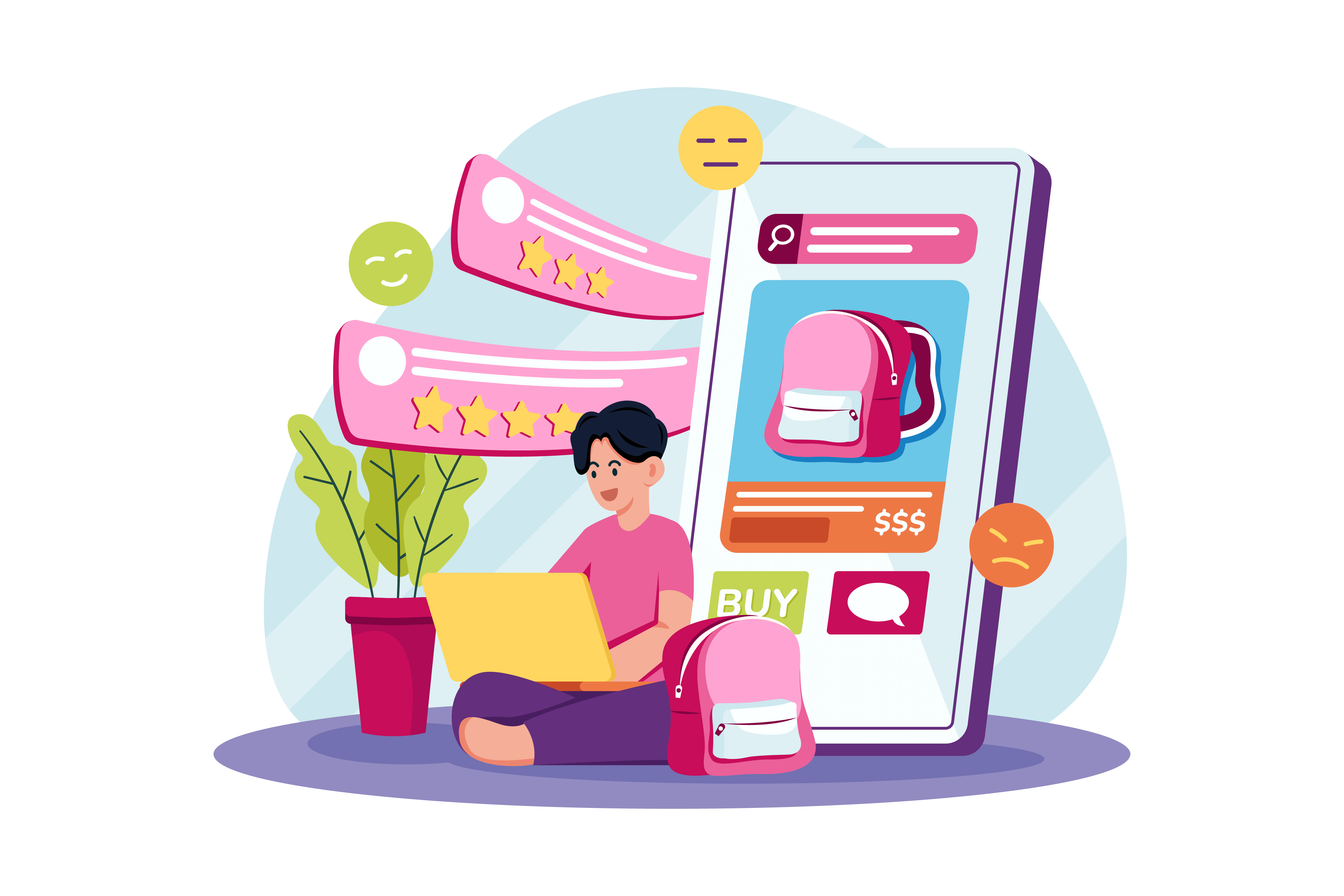 Next, you need to work on getting more reviews. If you have more positive reviews, this will suggest that customers are happy with not only your product but also your service.
Product listings with lots of positive reviews are more likely to show up higher in the search rankings.
After all, Amazon wants its customers to enjoy a great experience so they will come back again. If you're helping them to do that, you're going to be rewarded.
So, how should you get more reviews?
Sign Up for Vine
Vine is a service where you can send up to 30 products to people in the program for free, and they will then guarantee a review.
That doesn't mean the review will be positive, but it's a great way to get your first few reviews if you're selling a new product.
After you have sold 30 products, you can't use Vine any longer.
Provide a Great Service
Clearly, this is the best way to get a consistent stream of positive reviews.
If you provide great customer service and ensure your products arrive on time and in good condition, people are far more likely to leave a good review.
The problem is that it can take a while before you start to build a significant number of reviews this way.
Ask for Reviews
Of course, that doesn't always happen. Even people who love the service may not leave a review.
In this case, Amazon allows you to send a review request. You can only send one after you have sent the product, and it's a standard email rather than one you can write yourself.
It just gives customers a gentle nudge.
You can either do this yourself, or you can use third-party review software such as Feedback Express to take care of it for you.
This is probably the best option if you make lots of sales because it will speed up the process considerably.
4. Create an Optimized Pricing Strategy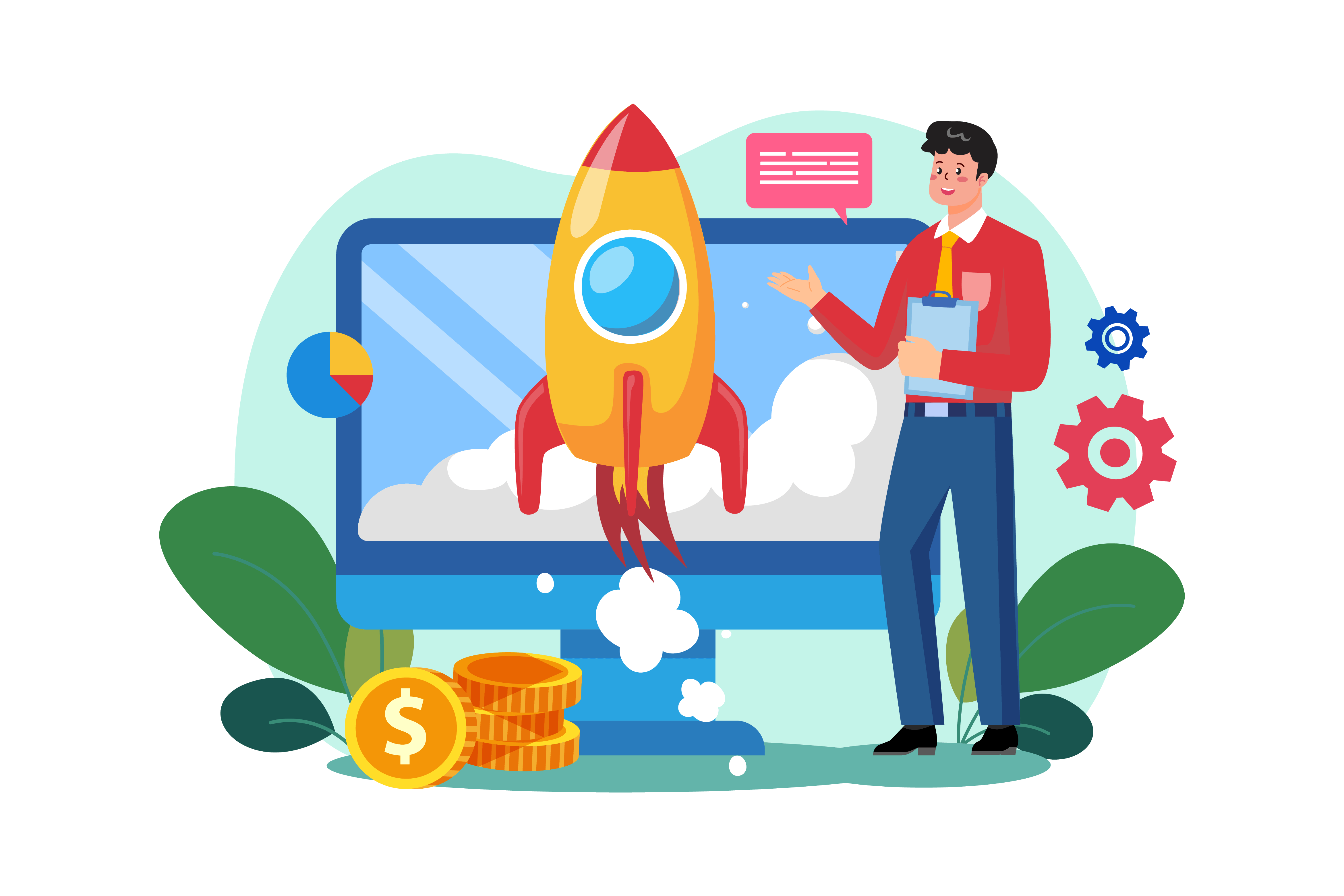 Pricing is important for conversions. If people visit your listing and are tempted by the price, they're more likely to make a purchase, and this can increase your conversion rate, helping your listing to become more visible in the search results.
There are a few ways to do this. One is to manually check your main competitors every day or several times a day and see that they're charging for their products.
Repricing is a strategy that many sellers use. They could change the price of their product multiple times every day, but keeping up with this is incredibly time-consuming.
Your alternative is to use automated repricing software.
Automated Pricing Tools
Tools like Repricer.com will scan your competitors' listings consistently. As soon as one of your competitors changes the price of their listing, Repricer will detect it.
How it reacts will depend on the rules you set. But one of the best options is to automatically reduce the price of your listing so it costs less.
People are more likely to choose the cheaper product, all else considered, so this can help to boost sales.
If you boost your conversions consistently due to your repricing strategy, this could also help to improve your rank in the search engine.
There are lots of other benefits of repricing software. You can set rules, including minimum and maximum prices, helping you to win the Buy Box more consistently, where the vast majority of sales are made.
It can even help you to increase profits while you hold the Buy Box, so it's well worth looking into.
Related: What is Amazon Repricing Software and How Does it Work?
5. Practice Good Inventory Management
Inventory management is one of the things that all good Amazon sellers must take seriously.
There's nothing worse than doing all the hard work and then losing a sale, or multiple sales, because you have run out of stock.
Amazon will not like this either. If you go out of stock, this will hurt its sales, and you can't win the Buy Box without stock.
That means one of your competitors will be winning it and getting more sales, boosting their conversion rates at your expense.
It could see your search ranking take a hit as well, hurting your rankings.
Focus on keeping your products in stock at all times. When you're running low, make sure you order more in to avoid running out completely.
Good stock availability is crucial for successfully running your Amazon business.
You can do this yourself, but if you sell multiple products, you may want to use inventory management software. This can help to make the process a lot easier, save you a huge amount of time, and ensure you keep your stock levels up.
This will avoid the risk of causing frustration for customers and having a negative impact on your sales and search ranking.
6. Improve Your Order Processing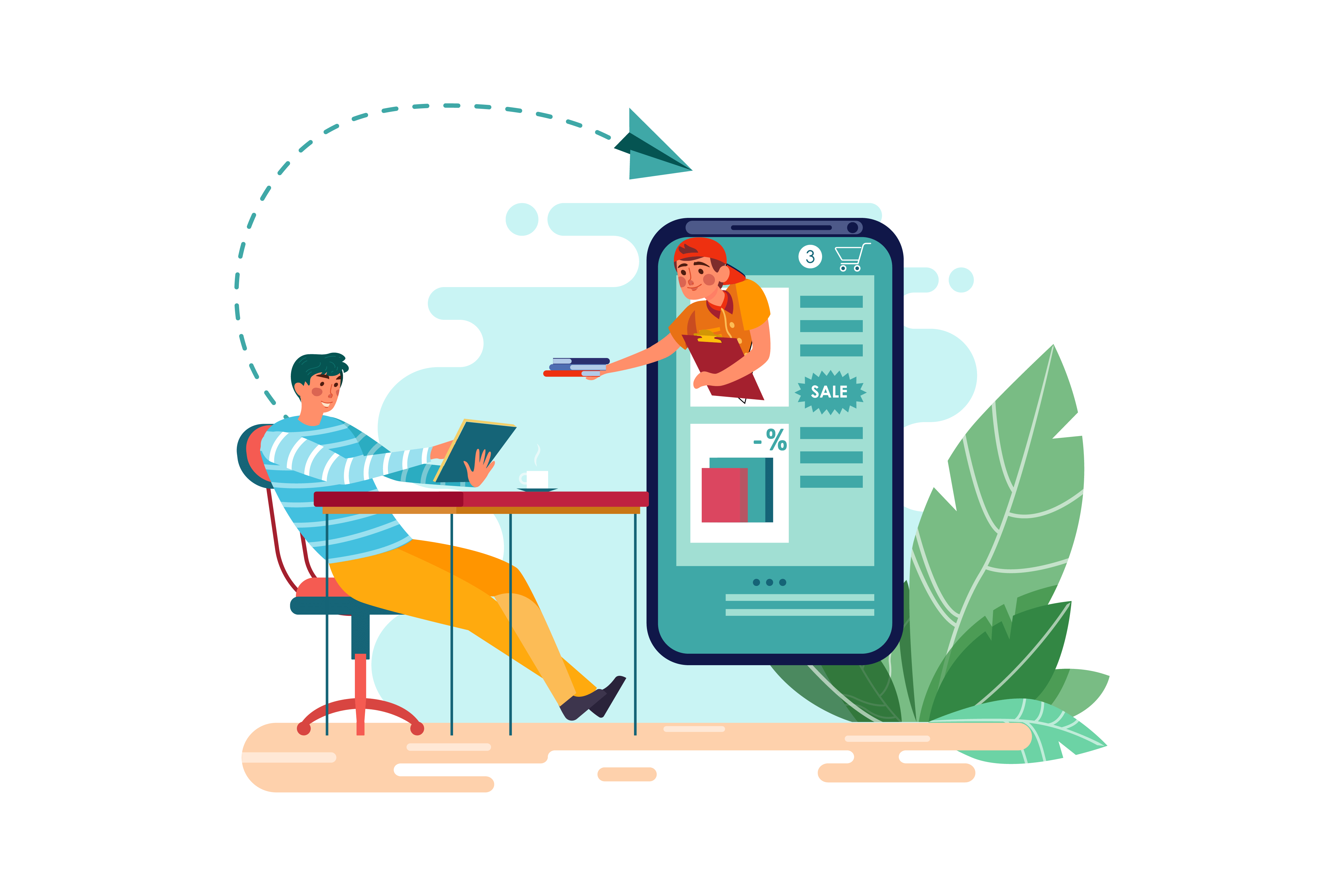 Another thing you want to focus on is improving your order processing. When you sell a product, that's not the end of the process.
You want to ensure your product reaches the customer quickly and in good condition.
This has many benefits. For a start, it's great for customers. But it's also good for you.
Customers are more likely to leave positive feedback, and you'll spend less time dealing with returns. Amazon is also more likely to reward you.
Providing fast shipping without problems is essential, so make sure your order processing is efficient.
The easiest way to do this is to use FBA and let Amazon take care of fulfillment. This also helps to make it Prime Eligible, which can help your items to rank higher.
Amazon knows that it provides a great fulfillment service, reliable delivery times, and top customer service. In short, it can help to give you a competitive advantage, so it's always worth considering.
Don't Forget About External Traffic
This is one of the things that will take a bit more work, but it's worth doing.
You're fighting to get a better ranking within Amazon, and that's understandable. Most people who buy on Amazon will start their search on the website, and you'll want your listing to show up high in the search results.
But don't rely on this completely. If you generate traffic from external sources, you can send it back to your listings and generate more sales.
You won't be competing with other sellers because you're bypassing them, and shoppers are going straight to your listing instead.
You can pre-sell customers via email marketing and social media, so when they land on your listings, they're ready to buy.
This can help to improve your conversion rates as well as improving your sales figures. This can have a positive impact on your search rankings, so it's a win-win situation.
Start building a presence on social media. Set up an eCommerce website and create an email newsletter, and sign people up for your newsletter by offering them a discount.
Then keep in touch with them and send them to your new Amazon products. Give them special offers exclusive to your list. Consider building a presence on YouTube as well.
There are lots of options available, and they all help to build your brand at the same time. Remember how we said how important it is to have a strong brand? This is just one more way to do that.
Related: 6 Key Strategies To Drive External Traffic To Amazon Listings for 2023
Boost Your Presence in Amazon Search
Ranking highly in Amazon search should be a priority for all sellers. There are many steps you can take to improve your chances, and it all comes down to creating a winning listing, optimizing it for keywords, and providing a great service.
Remember to focus on all the points above, including optimizing your repricing strategy, and watch your search ranking rise.
As you rise further up the rankings, you should make more sales. As long as you keep focusing on providing a top service, you should see your rankings continue to rise and stay near the top, which will help you grow your business.
Interested in automated repricing that will consistently keep you one step ahead of your competition? Try Repricer.com completely free for 14 days and discover how it can boost your sales.