Guest post by Luke Filer, Amazon FBA seller
Spoiler alert, this post isn't going to be the most fun to read. I'm not trying to make an Amazon Virtual Assistant out to be the best thing since sliced bread. Instead, I will give you as much useful information as I can in a relatively short post, to help you grow your ecommerce team if you feel it's the right move for you.
What is an Amazon Virtual Assistant?
In Amazon terms, a Virtual Assistant (VA) is someone who works remotely in your Amazon business. They can either be employed full-time, part-time or on a casual (e.g. per task) basis. There are many tasks a VA can do, from admin to content creation, product sourcing and whatever your creativity stretches to.
In this blog post, I'm going to focus on the experience I have of utilising VAs in my Online Arbitrage business, and how you can do the same.
Related: eBay arbitrage
Is a Virtual Assistant Right for You?
I believe that everyone will benefit from one or more VAs in their team — even if it's just one person helping for a few hours a week. Your time is valuable and you shouldn't be spending it on monotonous admin tasks.
That being said, it is a time-consuming task to find a VA that will benefit you, however, it is time very well spent. Below, I'll guide you on how to overcome the initial hurdle of getting a VA on board.
What Can a Virtual Assistant do?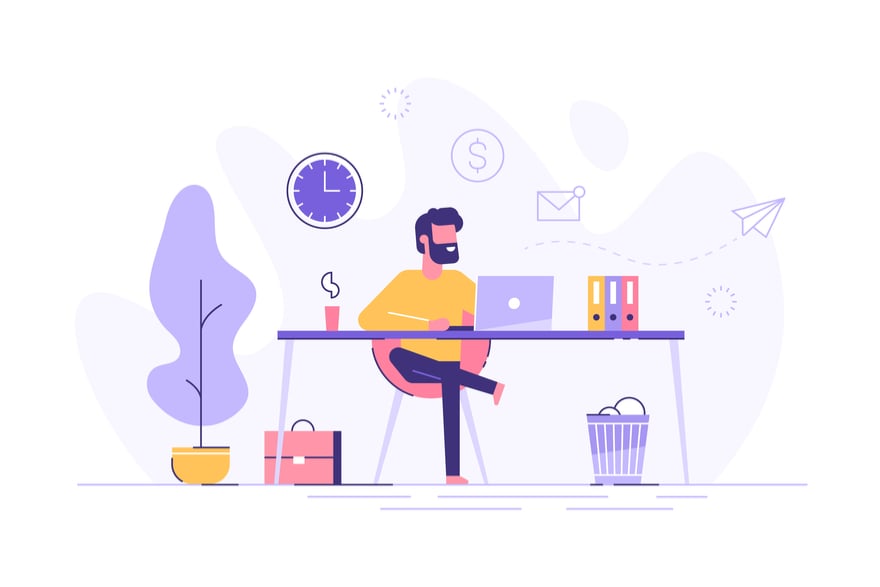 As mentioned above, I would suggest outsourcing any mundane tasks that will free up your time. Your time can then be spent on other, more productive tasks, or on something non-business related. Think about what you could do with five or more hours extra every week!
One very effective way to decide on tasks to outsource to a VA is to record what you're working on every 15 minutes for a week. At the end of the week, review where you have spent your time and ask yourself the question… Do I need to be doing this task myself? You'll also be surprised at how much time you're spending on certain activities.
In my Online Arbitrage business, here are some of the tasks I get my team of VAs to do:
1. Product Sourcing
The biggest amount of time spent by my team is on product sourcing. However, I would say that this is probably the most difficult task to train a VA in, and also one of the easiest to outsource in the form of deal sheets. Whether you hire a VA for product sourcing or down to personal preference.
2. Customer Service
I don't have VAs spending a lot of time on this in my business. Purely because I do not find it takes a lot of time. Most issues are handled by Amazon which fulfils 99.99% of my orders. Therefore, I wouldn't set this as a priority for VAs to handle.
3. Lots of Admin
In my opinion, this is the most important thing to outsource, purely because it's easy to do and is a set of repetitive tasks that don't generate a profit. You can very easily create a video showing a VA how you reconcile a shipment, for example. However, it will take a long time to get a VA sourcing as well as you'd like them to.
As a result, it is easier to get a VA doing admin tasks. These tasks are also very important. If you don't do inventory adjustments, shipment reconciliations, pricing etc, your profitability will suffer.
My Top 3 VA Hiring Tips
1. Before You Start
A big piece of advice is to decide what you want a VA to do before you hire. Be very specific. Don't just think "I want them to source". What sourcing methods are you going to get them to do? How long do you want them to work? How much is this going to cost you? What software do you need? Do you have the capital in place to purchase the deals found?
Understand what you want the VA to do, and what they will need to achieve this. You also need to understand how to do these processes yourself. To me, there's not much point hiring a VA to source products if you can't source yourself. You still need to be able to give feedback, understand what makes a good purchase etc.
2. Where to Hire From
I recommend hiring from the Philippines. This is based on good personal experience, as well as experiences from friends who have used VAs. I used OnlineJobs.ph to find these VAs.
3. Job Post and "Low Wages"
You can easily find templates for job posts out there, I won't detail an example in this post. However, I would recommend you keep the job post generic. This is because you will avoid people looking specifically for Amazon FBA jobs. As a result, you will reduce the chances of "double-dipping", where a VA finds the same leads for multiple clients. Furthermore, you can also train the VA based on your specific needs, as opposed to them potentially having bad habits already.
You will find that the VAs working in the Philippines have "low" wages. This is due to the cost of living being a lot lower in the Philippines, meaning that $1 will go a lot further there, than it does in the USA, for example. As a result, you can find a very good VA for around 15000 PHP per month, around $2/hr, which is what I paid the sourcing VAs I first hired as a starting wage.
My Three-Step VA Hiring Process
Here is a quick summary of how I went about hiring my first team of VAs:
I created a job post and within the main body of text, I asked all applicants to answer a specific question within the title of their application. This allowed me to quickly filter applicants who had not read the post fully.
From here I sent out a questionnaire created with Google (check out Google Forms for this) which got some more information from applicants and also tested their basic ability. I also created a video outlining more about the job. This narrowed down applicants dramatically and allowed me to quickly analyse responses to the questionnaire.
From here, I then had a Skype interview with the remaining applicants. I made sure that they had access to video, they had a good internet connection (get them to load up a speed test website), we're interested in the job and committed to my requirements, and also just to get a general "feel" for their personality.
VA Training
As with most of this post, I'm not going to go into tons of details as this is not a course, but instead, I'm going to quickly summarise what options you have for training, and also what I personally did.
Essentially you have three options. Either train them yourself, pay for private training, or hire a pre-trained VA. I went with the first option as I wanted to train all 6 of my hires to my personal requirements.
To assist in the training of VAs, I purchased a course that VAs used. I first completed the course myself so that I could make any adjustments needed to cater to my specific needs.
Using the purchased course as a foundation, I then created further training documents with Screencast-o-Matic to create video guides, and Google Docs to supplement these videos.
For communication, I used Skype for 1-1 and 1-group specific training and feedback, and Slack for general communications.
Managing a VA
Payment
I use Transferwise to pay my team. This is to reduce fees incurred on currency conversions. I pay my team on the 1st and 16th of every month. I wanted to pay them monthly to reduce fees paid, but your VAs will greatly appreciate being paid more frequently and as such it's a compromise I was willing to make.
Holidays and Customs
Be aware of holidays and customs, such as 13th-month pay in the Philippines. Google a calendar for public holidays wherever your team is based.
Expectations Understood
Make sure everything is clear with your team to avoid misunderstandings further down the line. For example, are they full time, when are deals to be submitted, is work flexible?
Feedback
Regular communication with your team for continual improvement is important. Make sure to ask questions and allow your team to be able to talk to you. I have found that my team often won't ask questions unless they absolutely have to. I would recommend you praise in public and criticise in private.
Time tracking

There are plenty of options for this. I use my deal analysis software to track time worked by my team. This software will also take regular screenshots, which one of my VAs checks to ensure nobody is pushing their luck.
Final Thoughts
Growing your team is not an easy task. It will take an investment in time, but the rewards will far outweigh this. For me personally, I started by hiring 6 sourcing VAs. I would not recommend this. I would suggest your first hire is an admin-based VA, for the reasons outlined above.
One of the team now acts as a senior/manager type role. This takes a ton of time away from me. I could honestly say that I couldn't have grown my business to the size it is now without these VAs.
Interested in getting more advice for selling on Amazon? Have any questions about the above? Check out the iGen Entrepreneur Facebook community.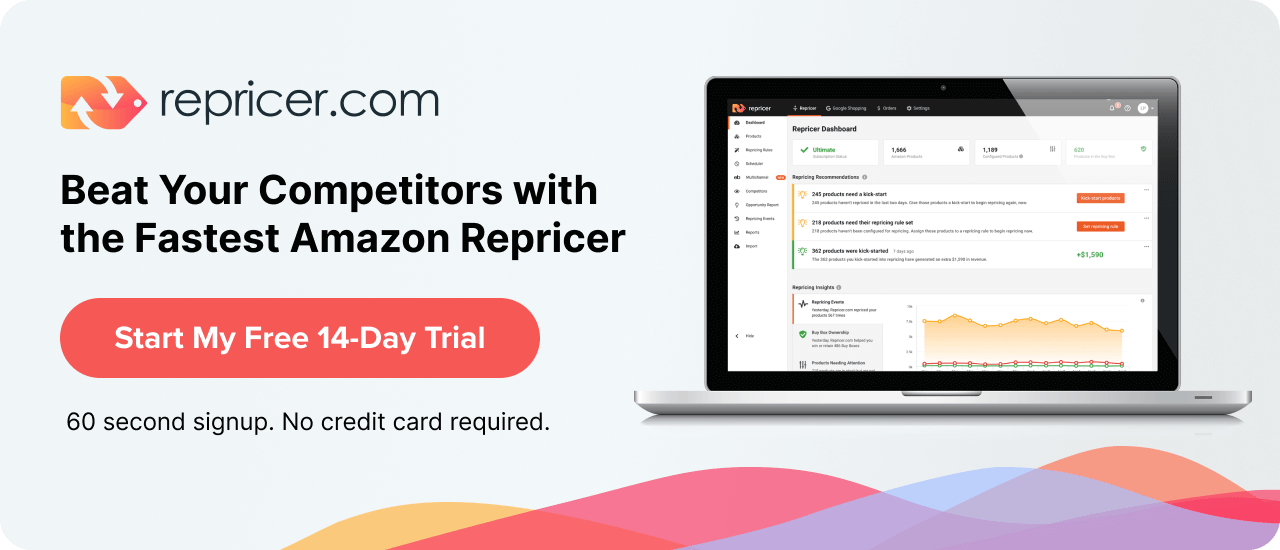 Related:
About the author:

My name is Luke Filer. I studied Accountancy and Finance at the University of Leeds and love playing cricket. I started selling on Amazon during the summer of 2018 and this year I'm set to hit six-figures on Amazon. I'm grateful for the help I got from others when I started selling on Amazon. If you're interested in learning more and connecting with other sellers, check out the iGen Entrepreneur community on Facebook which I run.