One of the biggest seller fears on Amazon is selling their products too cheaply. This is the main reason, we recommend all sellers set realistic  Min and Max prices for their listings. If sellers become embroiled in a price war and start undercutting each other constantly, the only winners are the consumer and Amazon.
A common misconception about sellers who use a repricer is that it is a "race to the bottom". Unlike Amazon's automate repricer, RepricerExpress' repricer doesn't encourage sellers to constantly lower prices to grab sales. Instead, we advise a strategy of price optimisation, in other words, getting the most profit from each sale.
Knowing when to raise your Amazon prices and how is key to becoming a successful Amazon seller. One of the major benefits of using RepricerExpress over other repricers is that you can automatically adjust your price upwards — when the circumstances are right (this is key).
When to Reprice Upwards
If competition is high, then this probably isn't the best time to increase your Amazon prices. A popular repricing strategy used by RepricerExpress customers is to raise prices to Max when sales are slow. For most sellers, this will be overnight when buyers are asleep, but you'll be able to identify your slow sales period in your order history.

When you reprice your listings upwards, this should result in other sellers raising their prices in tandem. You'll be able to see which of your competitors follow you (raise their prices) which can be useful for future pricing strategies.
Another popular time to raise prices is when you have the Buy Box. In these circumstances, you may be able to retain your share of the Buy Box but at a higher price, thus increasing profits.
Another good time to reprice your listings upwards is when there is a price war happening between sellers. Often a new seller will be happy to sacrifice profits to gain more initial sales of their product, so it's often wise to simply not compete with them, allow them to sell out their stock quickly and then step in for profitable sales with sensible margins.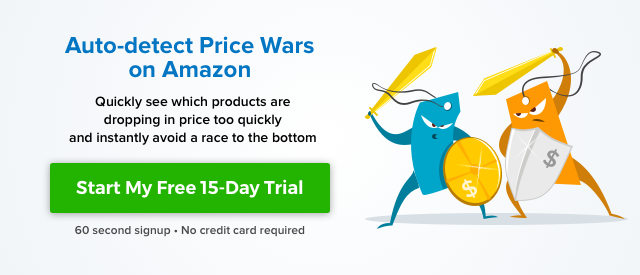 How to Raise Prices
The simplest way to increase prices is by using a leading Amazon repricer like RepricerExpress. Remember, not all repricers are equal.
Using our unique Automations functionality, you can auto-detect price wars and avoid the dreaded race to the bottom.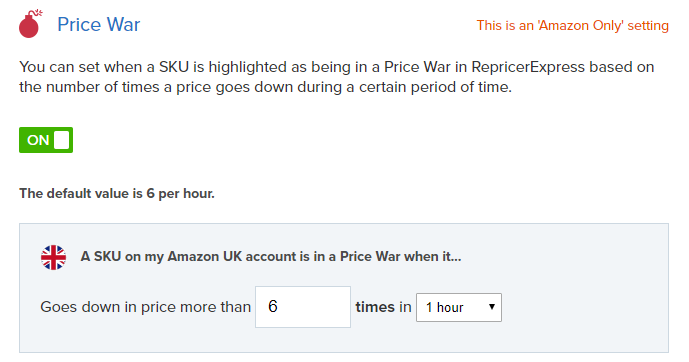 RepricerExpress customers use pricing rules to price above certain sellers by a fixed amount or percentage plus exclude any sellers that they feel are likely to drive prices down.

It's all about competing with who you want, in the way you want. RepricerExpress gives you that control.
For example, if you're an FBA seller you might decide to price above (or ignore) MFN sellers because you know Amazon prefers its own fulfilment method in its Buy Box algorithm. By using the exclude settings available within RepricerExpress, you can exclude sellers based on feedback count, seller rating, location, dispatch time or seller ID.
By ignoring those sellers with poor seller performance metrics or from certain countries — you can increase your prices (and profit margin) whilst staying competitive against your actual competition!
If you're selling to UK sellers and can deliver within 1-2 days, there's really no need to compete with a US seller on price if they can't deliver for 4-5 days. Sure, there will be the odd buyer who can wait, but most buyers on Amazon want a speedy delivery and will happily ignore a marginally cheaper price if its delivery is too long.
And here's a real nugget!!
By filtering out competitors with high dispatch times, you are essentially ignoring those sellers who are effectively out of stock but don't want to delist their inventory. They may have extremely cheap prices on that stock but buyers won't be interested in waiting 7-10 days, so with RepricerExpress, you don't have to drive your prices down with these sellers.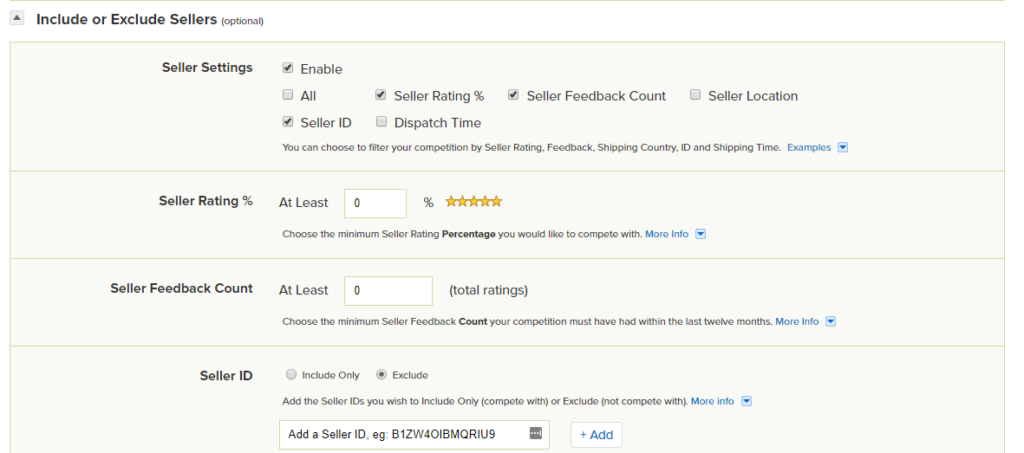 Final Thoughts
Getting your pricing strategy right is a major factor for success on Amazon. With competition more intense than ever, an effective repricer not only lets you grab sales but more importantly, sales at a nice profit margin! It will help you stay ahead of your competition, win more Buy Box and raise prices when the timing is right.
Pricing up and having the ability to filter out competitors that won't win the Buy Box anyway are two of the powerful ways RepricerExpress helps Amazon sellers sell profitably. Amazon's free repricer is focused on reducing prices for consumers — RepricerExpress is focused on helping you win sales and Buy Box with your profits intact.
Try smart repricing today. Free for 15 days. No credit card required.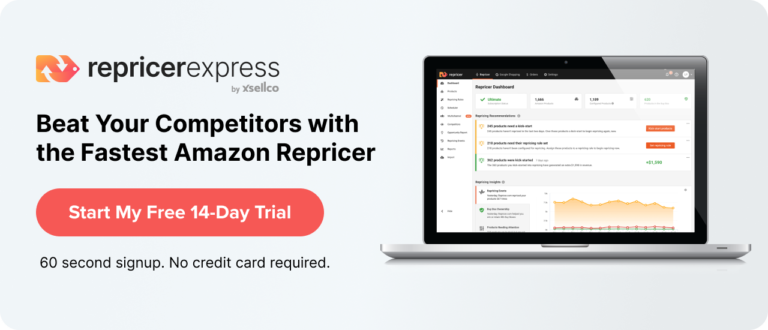 Related