Ryan Grant is a 28-year old making millions on Amazon by raiding clearance sections at Walmart and Target and reselling these items on Amazon for a profit — a process known as retail arbitrage. Four years ago, Ryan decided accountancy wasn't for him and quit his job to focus on retail arbitrage full-time. Currently, his Amazon business makes six-figure profits every year. Read Ryan's story below.
How It All Started
One of the first ways Ryan made money on Amazon was by organising events on campus where he would buy old textbooks from other students. Ryan made around $10,000 each year doing this.
To save time, Ryan turned to Fulfilment by Amazon, which enabled him to ship all the books in bulk and meant Amazon would take care of the best.
At weekends, Ryan could be found scanning items using Amazon's app and checking what profit he could make by reselling online.
"I was putting in about 10 hours per week and I was making in the ballpark of $1,000 per month."
Once Ryan knew he could make the same money reselling on Amazon as his accounting job, he quit!

The Next Step
Soon, stacked boxes destined for Amazon starting taking over Ryan's home so he opted to rent out a 725 ft warehouse. And, when 30 hours of shopping and 15 hours of prepping became too much, Ryan hired a friend to help him scout for bargains.
Four years into his journey, Ryan now employs 10 people and does over $200,000 in sales each month. They've also moved to a space five times the size of their first warehouse.
Seller tip: Ryan discovered that one of the best times to source bargains was after big holidays like Christmas and Halloween when many seasonable items are heavily discounted.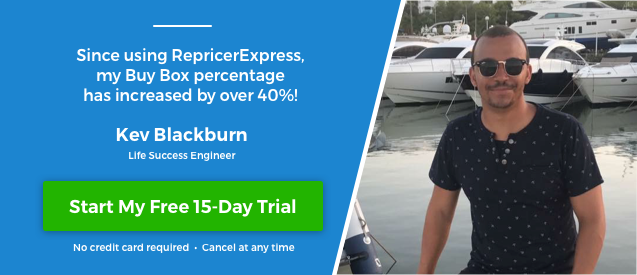 Lessons Learned Along the Way
But it's not all been plain sailing with lessons learnt on the journey. For example, Ryan lost $6,000 when his Amazon account was suspended due to a faulty nail file. He also paid Amazon storage fees for items that didn't sell when he could have repriced these before the deadline to avoid the fees.
After four years selling full-time on Amazon, Ryan believes he's finally found the formula for success. By the end of this year, he estimates overall total sales should top $8 million. As part of his strategy, Ryan invests a lot of his profits back into the business.
A lot of Ryan's time is now dedicated to helping others through his great ecommerce blog. His hope is that he may be able to help some other people who find themselves unhappy in their jobs.
To become a top Amazon seller, you need great Amazon seller tools to help you on your journey.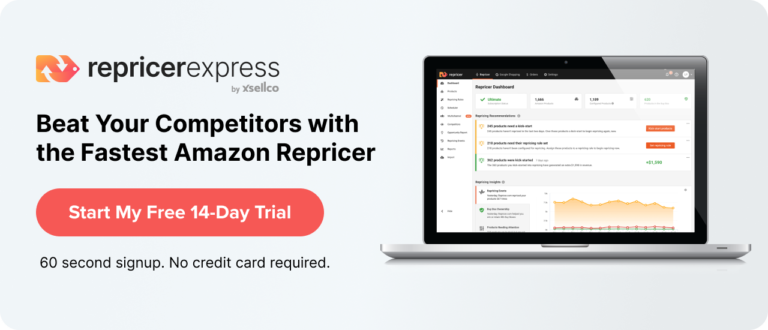 Source: CNBC
Related reading