Selling on Amazon can be great but one downside is dealing with Amazon returns. One of the most annoying emails for FBA sellers to receive from Amazon starts "Refund initiated for order #102-12345-67890." Getting a return notification is not only annoying, but it can sometimes spark a few fearful questions.
Is this return one of the high priced items I just sold?
Is the buyer going to say that the item was defective (which will ding my seller metrics)?
Is the returned item able to be resold, or has it been damaged by the customer?
Is the buyer going to leave me negative feedback now?
What do I do to protect my account because of this return?
When it comes to getting returns, you must take a few critical steps as an FBA seller to protect your account. If you don't stay on top of your returns and do your due diligence to make sure your account is taken care of, you could suffer negative consequences down the road.
So, what do you need to do to protect your account when a customer returns an item saying they no longer want it?
Here are six steps to take when dealing with Amazon returns:
1. Keep a record of the return notification email from Amazon.
When a customer initiates a return of an item ordered via Prime shipping, Amazon immediately issues that refund, without waiting for the item to be returned. Amazon will notify you that the refund has been issued from your account. You should keep a folder in your email app to organize these emails so you will have a record of this refund and can verify that the return actually occurs within 45 days.
2. If you find that an item was not returned within the 45-day limit, request reimbursement from Amazon.
Again, see checking if "returned" items are actually returned to FBA for more details.
3. Protect your seller feedback score by contacting the buyer.
Sometimes after a buyer requests a refund, one of the next things they do is leave feedback for you the seller. No matter if they left you negative feedback or not, I think it's a good idea to contact the buyer and personally apologize for the customer's negative experience.
I would say something like,
"Amazon just notified me that you have requested a return for item X. I'm so sorry that the item did not meet your expectations. Since this was a Prime order, Amazon is supposed to provide you with an immediate refund, so I am following up to make sure the refund was successful. I would also like to know if there is anything I can do to make things better. Thank you for taking the time to read this message and have a great day."
Sometimes just sending that email will stop the buyer from leaving you negative feedback. If negative feedback has already been left, then this email opens up the door for the customer to see you as a helpful person and they might consider removing the feedback.
4. Have returned items sent back to you for inspection.
When the item shows back up at the Amazon warehouse, a warehouse worker will inspect the item to see if it should be returned to your inventory as fulfillable or unfulfillable. If they see that an item has been opened by the customer, they will mark it as "Customer Damaged," and it cannot be put back in your fulfillable inventory. If an item was returned as "Defective," it cannot be put back in your fulfillable inventory.
But if the warehouse worker decides an item hasn't been opened by the customer, the packaging isn't damaged, and it wasn't returned as "Defective," they will decide to add it back to your sellable inventory.
Regardless of their decision, you should have all returns sent back to you for personal inspection. The warehouse workers are trying to do their job at a high speed, and they might miss something in their inspection. If an item is listed as new condition, even the packaging must be in new condition.
Even a small tear in the box or a missing piece of shrink wrap could cause a customer to doubt the new condition of your item. And if that future customer returns an item and reports it as a used item that you're trying to sell as new, you would get a huge ding on your seller account, even if the warehouse worker was the one to make the determination of the condition after the return. You want to be the one to make that decision. Don't leave it to the warehouse worker.
Note: If you have multiples of an item returned and put back in your inventory as sellable, then it's up to you to decide if it's worth it to have them all removed for inspection. For me, I'll remove up to 3 items for inspection, but if I have over 3 in stock and one is returned as sellable, I'll usually just make a note of it. That way, if I'm ever someday accused of selling an open/used item as new, then I'll have proof that the item was deemed as sellable by an FBA warehouse worker and returned to my inventory and I am without fault.
5. For all items returned to the FBA warehouse, find out the reason for the return.
You can run a report to find out the reason by following these steps:
Log in to Seller Central.
Under Reports, choose Fulfillment, then Customer Concessions, then click on Returns.
I usually run the report for 30 to 60 days, depending on how long ago the item was returned.
Find the item in question on the report, and determine the reason given for the return.
For some reason, not all of your returns will show up on this report. If the item you're looking for cannot be found on this report, you will need to open a ticket with Seller Central and ask them why the item was returned.
6. Inspect the items that are returned to you.
If you inspect a returned item and find that it's unopened and still in new condition, you can send it back to Amazon to sell it. It takes time, effort, and a small amount of money (less than $1) to have these items returned to you for inspection before sending them back in, but you want to spend that time and money in order to protect your selling account.
One more layer of protection is to check on the reason for the return. Customers can choose a variety of reasons for returning an item, including accidentally ordered, no longer needed, unauthorized purchase, description on the website is not accurate, or the wrong item was sent, among other reasons. Some of the reasons for return require the customer to pay return shipping. Some of the reasons do not.
Because of this free return shipping issue, you want to verify whether any items returned as "Defective" are in fact defective. It's sad but true that some buyers will choose "Defective" as their reason for return solely to get free return shipping. They have no idea that this action harms third-party sellers on Amazon. They just want to save $5 on shipping, and that's the easiest way to do it.
If you find that an item has been returned to you as "Defective" but it's never been opened, or you test it and find that it is not defective in any way, you should immediately open a ticket with Seller Central.
In your message, tell them that the item was returned as defective but you have no doubt that it is NOT defective, and you suspect the customer was trying to get free shipping. Along with your message, include a photo of the returned item with the return packing slip from Amazon, as well as a close-up photo of the packing slip with the numbers and text visible.
Note: ONLY take these actions if you are absolutely beyond-a-shadow-of-a-doubt positive that the item is not defective. I
f an item truly is defective, you must take responsibility as a seller for finding out why and then stop selling that defective item.
When I've taken the above steps with non-defective items in the past, I've received one of two responses from Amazon:
A message stating they can tell from my photo that the item is unopened or not defective; thanking me for calling this to their attention; and letting me know they are adding a note to the customer's account about this incident (if a customer continues this "buyer abuse" behavior, their buying account can be cancelled).
The above message plus a statement that they are requesting a reimbursement on my behalf for this item.
If the item is unopened and in new condition, Amazon will not give a reimbursement, since you can just send it back in again to be sold. If it's opened, they will usually give the reimbursement.
Final Thoughts
Following these steps will help protect your account from any dings that could trigger the suspension bots every Amazon seller fears. You don't have to fear returns, as long as you are diligent to be proactive in protecting your account.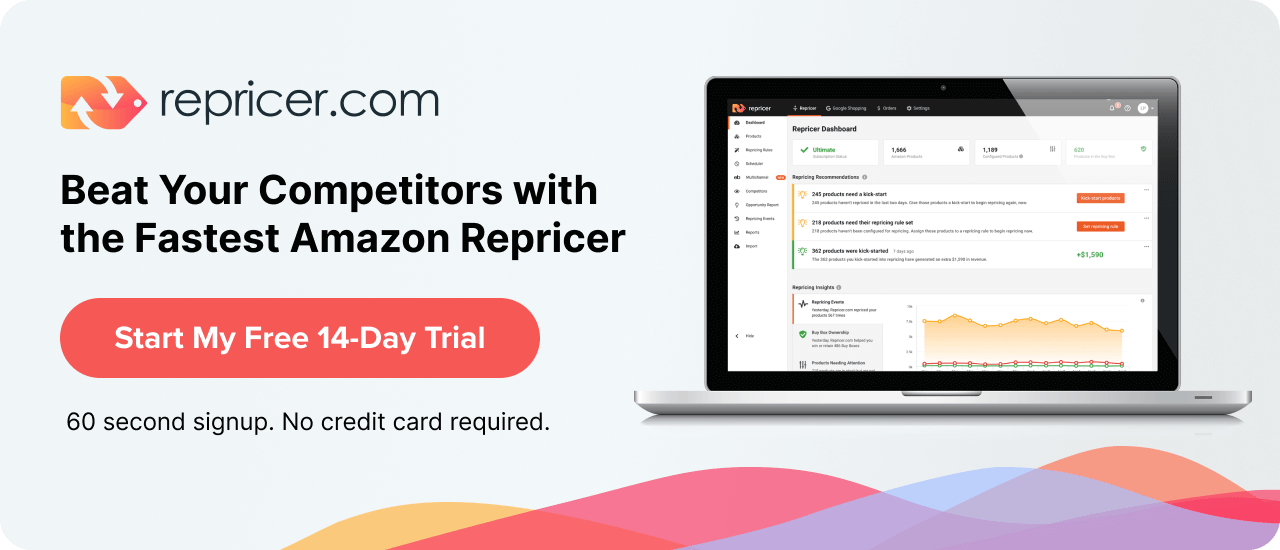 About the author
My name is Stephen, and I love my job! I get the honour of working for myself, at home. I've been using Amazon FBA since 2011 and have been able to completely support myself and my family almost from the beginning.
On my FBA blog, we talk about what it takes to make FBA a full-time job.
https://www.fulltimefba.com
Read more from this author: