Amazon is a popular platform for both sellers and shoppers. To cope with the rising demands of the sellers, it has rolled out its FBA service. This service allows sellers to leverage the platform's powerful distribution network and customer base to make their business dream come true. For retailers, it's the most popular choice of platform.
FBA stands for "Fulfillment by Amazon" which means Amazon will store your products in the Amazon inventory, fulfill your orders, and offer customer service. If you want to use the Amazon FBA service, you have to create an Amazon seller account and add FBA to your account. It's important that you set your business up in compliance with the guidelines on the website.
Create your product listings and inventory or integrate your inventory data into the Amazon platform. Prepare the products to be delivered, and send your products into the Amazon warehouse. When the customer places orders, Amazon FBA will fulfill the orders and send all necessary shipping and tracking info to the customers. 24/7 customer service is available for both sellers and customers.
As a seller, you will be free from the processes attached to inventory, packing and shipping orders. This system means it's quite easy for you to get started. Amazon's robust FBA model supports and allows you to scale your business globally too. Besides, if you are an Amazon FBA seller, you are qualified for free shipping on orders over $25 (books) and $49(all other items).
Plus you qualify for the Amazon Prime program, and that will give customers unlimited free two-day shipping or free one-day shipping service. The Amazon FBA fee is rather cost-effective compared to other order fulfillment centers. What's more, you are allowed to sell on different channels with the Amazon FBA program. You can sell on eBay, your eCommerce store, and other marketplaces besides Amazon.
How much money do you need to start selling on Amazon? This depends on a lot of different factors but even if you have a small amount of money (less than $500), you can source some products and start an Amazon FBA business. Start with an individual account and then upgrade to a Pro account when your sales start to grow. Finding profitable products is the key and then reinvesting your profits back into the business will help you scale very quickly.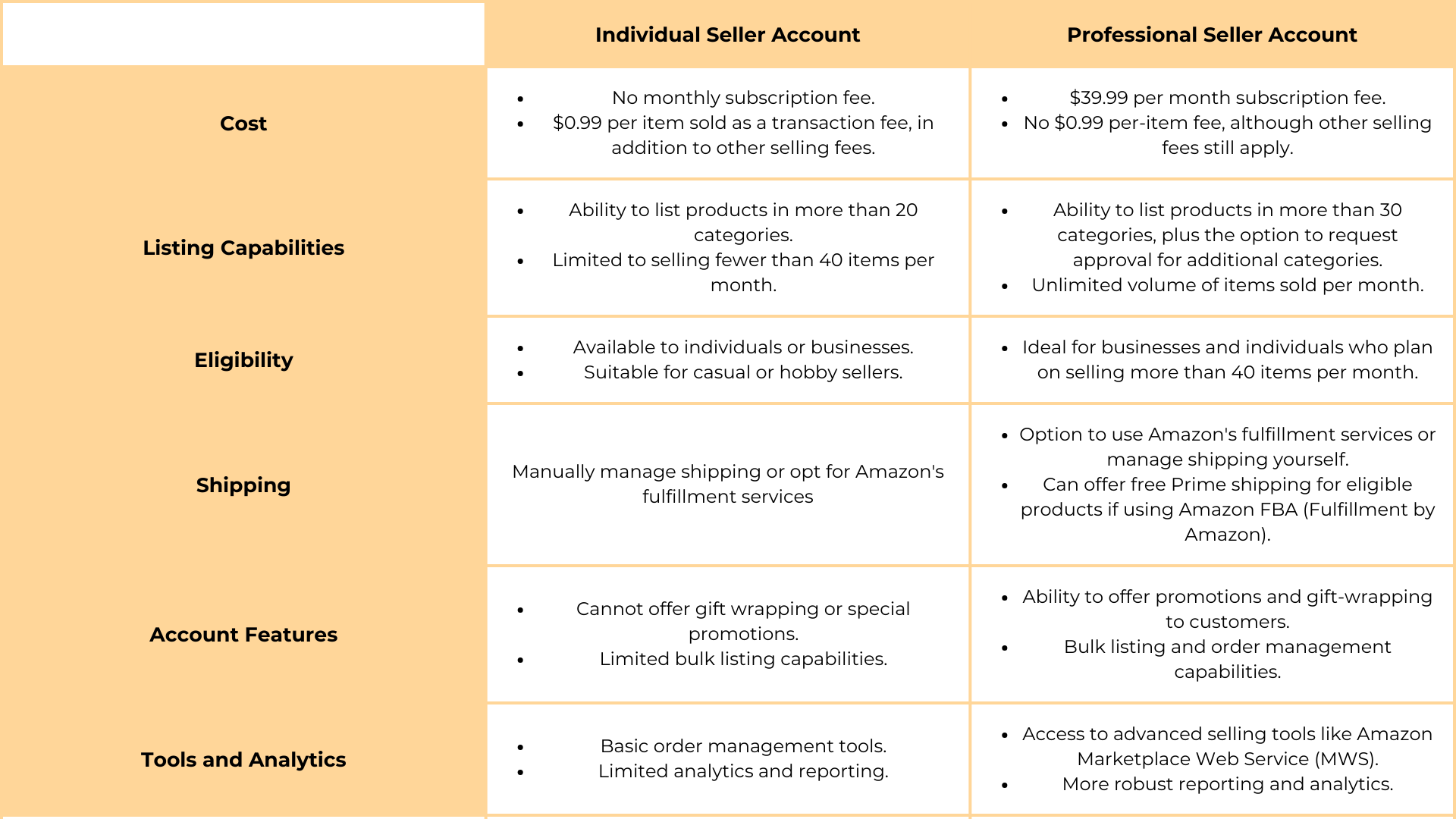 How can you start an Amazon FBA business? Well, this article elaborates on this in detail and walks through all the vital steps to become a successful Amazon FBA seller. If you are starting your business, you are in the right place to find out more about an Amazon FBA business. Let's get started.
1. Create a Business Plan
To start an Amazon FBA business, you have to have a plan in place to ensure everything is on the right track. A business plan should include your business mission, market analysis, products and services, marketing and sales, and financial plan, etc.
There are a lot of things you need to know. You have to research the market, check the trends, get to know your competitors, and figure out what kind of products you want to sell, and how much you want to spend on product sourcing, marketing, and promotion. Try to create a rough plan for your business schedule, and relevant business activities.
Related: Find the Perfect Product to Sell on Amazon FBA
2. Find Your Niche
To sell on Amazon FBA, you need to find a profitable niche as it matters to your success. To have a profitable business, you need to do market research and find relevant trendy and competitive products that align with your passion and interests.
Check out popular product research tools such as AMZScout that can help you find the perfect product to source, including the costs associated and what you can sell it for.
Get to know the product trend, and study its emotional impact, practical value, visibility, and recognition. Try to find the selling point or create a new trendy selling point to make it viral on the market. We strongly suggest you do not involve seasonal and fragile products.
3. Start Market Research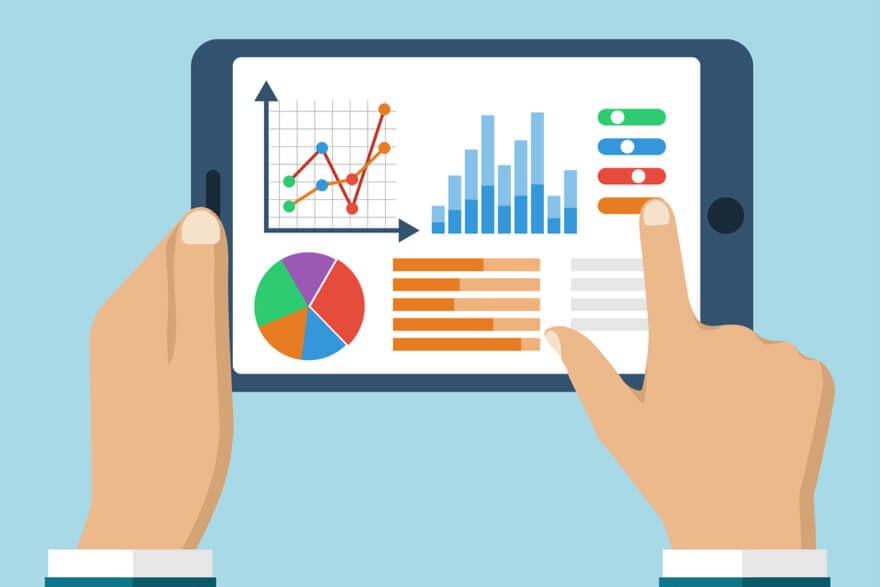 Once you determine your niche, you have to verify it on the market with market research. Keep track of competitor sales over a period of time. Tracking your competitors will give you a more realistic view of the market, niche, or segment.
Another idea is to communicate with several suppliers or customers to get to know their sentiments for the products; you could use a survey.
If you confirm that the sales numbers are consistent in the market, you can take your plan to the next step. In a stable market, you can move forward based on your plan.
4. Identify Product Suppliers
Once you determine your niche, you have to find your product supplier. There are several ways to find supplier info. You can find suppliers on Alibaba and other B2B platforms such as AliExpress. You'll probably find a few potential suppliers. Get their contact info and other background info if possible.
You could also search on Google or get contacts with suppliers at trade shows. Trade shows are a great way for you to have a brief communication with the supplier and get to know their products. You can also visit suppliers to find the supplier based on the industry distribution.
You have to contact these suppliers to find the best one for you. Send emails, make phone calls, and visit the suppliers. Try to avoid scammers and identify the best one.
Get to know the sample products, the price, and the minimum order quantity (MOQ), the order limit, product quality, shipping charges, and their capacity, etc.
Try to figure out the payment options and the payment terms for your quote. Find the best one for you; narrow down your options based on your requirements.
Tip…Remember to order samples so you can see the product's quality. Suppliers are generally happy to provide free samples if they know that you show keen interest in purchasing in bulk from them. Check the product by yourself or use professional quality inspectors before you choose your supplier.
Related: Wholesale Sources for Amazon and Other Online Sellers
5. Place Orders
Once you have chosen your supplier, you need to place an order.
Normally, the first order should not be large. You can place a small order and use it to test the market and get relevant feedback from customers. Testing like this is a great way to know the market with your products.
Remember to stay in regular contact with your supplier to avoid misunderstandings and get product manufacturing updates. Try to keep the key specifications in black and white and be timely with any revisions.
Product quality inspection should be in place when you place an order. Try to inspect the raw material, processes in the production line, and the finished products before shipping.
This is generally the longest process between placing your order and receiving it at your fulfilment centre depending on what part of the world they are arriving from. If ordering from China, this can take anywhere between 4-8weeks if by sea freight.
6. Register an Amazon Account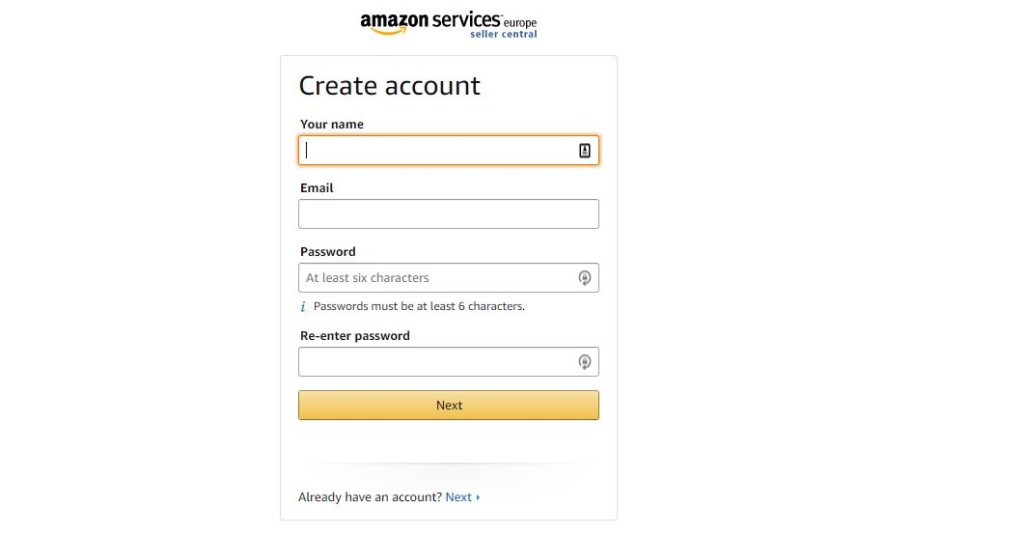 If you don't have an Amazon seller account, you have to register as an Amazon seller account first. There are two types of accounts available – individual seller or pro seller as seen above. The former costs $0 per month but you will be charged about $1 for each item you sell on Amazon.
The Pro seller includes more features and charges $39.99 per month. You can choose the account type based on your business budget.
👉 [ FREE EBOOK ] How To Win The Amazon Buy Box? 👈
7. Create an Amazon Product Listing
You have to create product listings to add your items to the platform. There are many parts to creating your listing.
You have to include clear and high-resolution images. Make sure your products are "Prime eligible" and enjoy the free shipping options for Prime members. If you do not have many items, you can list them manually. If you have many items, you can upload a spreadsheet that contains each of your items. Try to provide enough info about your products and make your product listing appealing.
8. Manage Your Inventory
Amazon FBA sellers have to pay special attention to their inventory. Inventory levels are extremely important as Amazon pays very close attention to this. Try to manage and replenish your inventory properly. It is imperative for you to ensure you have enough to sell and keep your product inventory level available for your market and sales.
Your inventory level will decrease automatically on Amazon as orders are placed. Ensure your inventory level will be updated regularly to show the availability of the item on your product listing page. You can use a sophisticated system to integrate your sales and inventory data.
If you see that the item is going to run out of stock, try to change your marketing plan and place orders from suppliers to replenish your inventory level.
Related: Top 10 Amazon Inventory Management Tools for Sellers
9. Follow up for Customer Reviews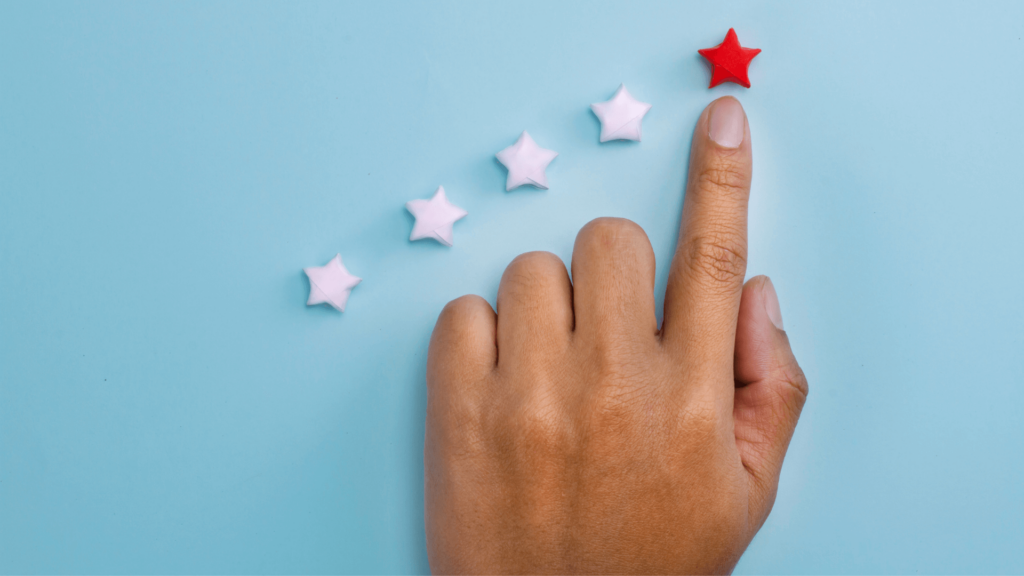 As we know, customers are likely to refer to the feedback left by other buyers who have bought the item before. Amazon customer reviews are important for your business. It is the credibility that you've built among your target customers.
These testimonials are social proof for your business and products. In fact, 95% of customers read online reviews before deciding to make a purchase.
As a result, you need to follow up on the shopping experience of the buyer so that they leave their feedback.
There are many ways for you to do this. You can write emails to the customers to get to know their comments about your products and services.
You can build your social media account and try to get customer feedback on the social media platform.
Try to get more positive feedback to increase your sales and conversions.
Related: Discover How to Get Amazing Amazon Product Reviews!
10. Optimize Product Listings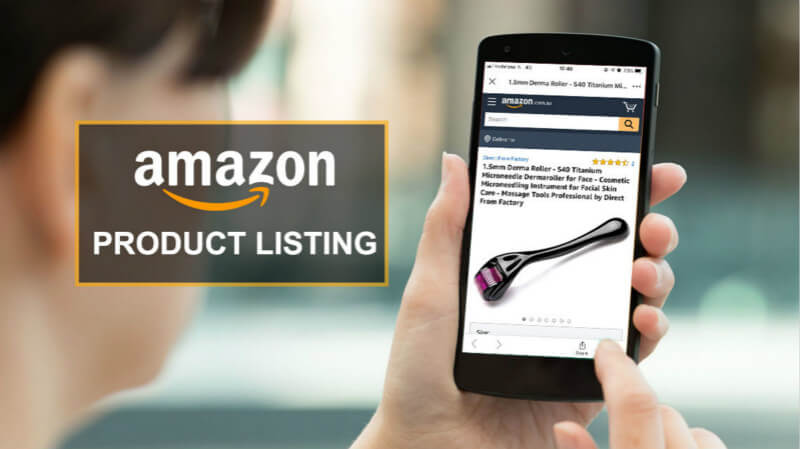 Try to monitor your sales performance and get to know your business within the market. Optimize your product listings to increase website traffic and boost sales.
Optimization should be a continuous process for Amazon sellers.
Start with the keyword. Research and find relevant keywords and insert them into your product titles, features, descriptions, etc. Try to leverage the Amazon algorithm and make it work for your business.
The relevancy of the keywords of your products matters to your product visibility and sales. You can use Google Keyword Planner to help you identify the keywords of your products.
Images are important too. You are allowed to use 5-7 images of the product from different angles and contexts and to display the size, feature, and designs of your products. Try to make it clear and appealing to customers.
When it comes to product features, always display the most important info that the customers want to know. Put yourself into the shoes of the shoppers, show the value of your products, and include the warranty and guarantees of your offerings.
For the description part, try to use compelling language to tell your story. Keep the sentence short and simple, and make sure it can be easily understood. If possible, use Call-to-Action words or phrases to boost sales and increase conversions.
11. Advertise to create product visibility
Advertising on Amazon can be an effective way to increase product visibility and boost sales for sellers. For those new to Amazon advertising, starting small is generally advisable. Amazon offers a range of advertising options like
Sponsored Products
Sponsored Brands
Sponsored Display Ads.

 
You don't have to break the bank to begin; you can start with as little as $5-$10 per day and then scale up as you see the returns.
For beginners, Sponsored Products can be a good starting point. These ads appear in search results and on product detail pages, providing you with an opportunity to showcase individual items. You only pay when someone clicks on your ad, which is known as a pay-per-click (PPC) advertising model. This allows you to carefully control your budget and understand which keywords and advertising strategies are most effective for your products. As you gather data and insights, you can slowly increase your daily budget and also venture into other advertising options Amazon offers.
Let's consider an example to illustrate.
Imagine you're selling handmade soap. You could start by setting a small daily budget of $10 for a Sponsored Products ad targeting keywords like "handmade soap," "organic soap," or "vegan soap." After running the ad for a week, you may notice that you have spent $70 and received 10 additional sales as a result, with an average cost of $7 per acquired sale. Pleased with the outcome, you could decide to increase your daily budget to $20 while also expanding to include a Sponsored Brands campaign to build brand awareness. Over time, as you gather more data and sales, you can continually adjust your budget and advertising strategies for optimum performance.
Related: How to Use Amazon Sponsored Product Ads
Final Thoughts
For Amazon FBA beginners, it's a tough job to start your own business. However, the above tips will help you figure out the whole process of the business. If you are stuck in your sales, you can incorporate some of them to grow your eCommerce business. Now, it's time for you to go ahead and build your own business empire.

Related: How Does Amazon FBA Work?