Guest blog post by Stephen from Full-Time FBA
February is the month where love is in the air so let me share something personal with you. I honestly care about you. Sure, I might not know you that well, but the whole reason I write blog posts and ebooks is because I really enjoy helping people, and I want to see you win with your FBA business!
Ok, let's jump into some profit building tips for the month of February.
Long Term Storage Fees
February 15 is the day that Amazon will be charging you their long term storage fees. These fees can potentially be huge. In fact, if I ignored the emails from Amazon warning me of these fees, this February I would have paid Amazon almost $300! This is not a small fee… if ignored, it can ruin your entire month's profits.
 (In the January chapter of A Year in FBA, l provide info about figuring out your February long term storage fees and how to avoid them – I tell you in January so you have time to make the best decisions before February actually gets here)
One of the easiest ways to avoid long term storage fees is to sell the item that will incur the fee. Let's say you've had five Tooth Fairy Barbie dolls in stock for over 6 months, and you have them priced at $29.99 each. You know that all five of the Barbies will be charged a fee if they are still being stored come February 15. The fee is about $3.50 per Barbie! What do you do? 95% of the time, it's probably best to price that Barbie doll to sell today!
Since lowering the price of your items to sell is the easiest way to avoid the long term storage fees, then it's safe to assume that many, many, many other Amazon sellers are going to do the same thing. This leads to a huge race to the bottom on potentially millions of items on Amazon. That's great news if you're an Amazon buyer, but if you're a seller, this can be extremely frustrating.
Picture this: You price your Tooth Fairy Barbie doll at $19.99 in order to get the next sale. A few days later, you notice there are now 4 other sellers pricing their Tooth Fairy Barbies at $19.98, $19.95, $19.49, and $18.99. Do you price your Barbie at $18.95 and join the race to the bottom? It's sometimes a hard decision to make, but one that you will most likely face.
Of course, the best course of action is to make sure that all of your items potentially affected by long term storage fees are priced to sell the moment you get the email notification from Amazon, but we all know this doesn't always happen. Let me remind you that there are multiple courses of action you could take in this scenario.
Selling the items potentially affected by the fee may not always be the best decision to make. If you do the research on CamelCamelCamel and think that you'll still sell this item one day at the price you want, then it may be worth it to pay the fees on that one item.
Say you really believe that during Q4 of this year you'll sell Tooth Fairy Barbie for $29.99. You've done the research and feel that this is a good bet. You'd rather pay $3.50 per Barbie for the long term storage fee than to lower the price by over $10.00 each. Make sense?
In the end, you'll still be ahead if you get the sale price of $29.99. It's a gamble, but if the research from CamelCamelCamel supports it, then it's a risk you might be willing to take.
Related: How to Avoid Amazon FBA Long-Term Storage Fees
February 13
Once February 13 comes, it's time to make your final decision.
Do you pay the long term storage fee in a few days, or do you create a removal order for the items affected by the fee? I make this decision on February 13 because I want to process my removal orders a few days ahead of the fee. I don't want to take the chance that I'll be charged hundreds of dollars for this fee.
When you create a removal order, you have two options.
You can have the inventory item returned to you or you can have the item destroyed. If you have the item returned to you, then the cost will be $0.50 for a standard sized item and $0.60 for an oversized item. No, those are not typos. Amazon is very generous in their fees to have items returned to you. If you decide to have the item destroyed, then the cost is $0.15 for standard sized items and $0.30 for oversized.
I always try to see the positive side of things when creating removal orders for items that are not selling. Amazon usually ships my items back in a nice sized, reusable box, and it's filled with those inflatable air-pocket box fillers. I keep these air-pockets for when I need to use them as box filler in my next box headed to FBA.
Amazon Fee Increases
As with any type of service you use, eventually, the fees will go up. This is a natural part of business and should be expected.
Most of the time, when Amazon increases its fees, the fee increase is very small but can add up for the seller who has more inventory that is sold from or is stored in an Amazon warehouse. Amazon almost always announces a few months ahead of time that fees will go up.
When Amazon notifies you of upcoming fee increases, be sure you read the announcement carefully enough to thoroughly understand the changes. Remember that with these fee changes, Amazon is not out to get you.
The truth is that Amazon loves you doing the work of supplying inventory for their customers, but as with everything in life, as the cost of living goes up, so does the cost of everything else. It's a natural part of business and should be expected.
The bottom line is this: If the fee increases (which are usually just pennies per item) hurt your business in a detrimental or devastating way, then maybe you need to be sourcing inventory with better profit margins.
Slower Sales & Lower Sales
February is one of the slowest sales months for Amazon sellers. The biggest reasons for this are:
Long Term Storage Fees cause prices to drop. Obviously when prices drop, you'll make less money.
Q4 spending spree is over. People buy a lot during the months of November and December… and continue to buy a lot thanks to gift cards come January. But once February hits, the reasons to buy have dwindled down, resulting in slower sales.
It's a shorter month. Yes, even losing two or three days of sales can make February seem like a really low sales month.
It's rare that stores put items on clearance come February. Most stores will have big post-Christmas clearance sales in December and January, but by the time February comes, good clearance sales are pretty rare. Less inventory to send to Amazon can lead to slower sales.
Valentine's Day
If you're just now getting started on sourcing for Valentine's Day for this year, you're too late to the party. The ones who will make the most this year selling Valentine's Day items have sent their items into Amazon in early January, and maybe even as early as December.
The day after Valentine's Day is the day when everything related to the holiday goes on sale for 50-75% off retail prices. This is an opportunity for you, but only if you know what to look for.
Here are some ideas:
Valentine's Day cards for school-age children. These items are good to hold and sell individually for next year, as well as to include in themed bundles for next year.
Chocolate candy in non-Valentine's Day tins. Not every chocolate candy tin will have the words "Valentine's Day" on the lid. If you find some that are just red or just have hearts on them, then they will most likely sell at other times of the year as well.
Any other red or pink food item that is usually only sold during Valentine's Day. I've seen items such as red velvet pancake mix and pink coloured fortune cookies, which will be hard to find in stores after February, making them a great item to resell online.
Look at everything on clearance and see think outside of the Valentine's Day box. You might find some great things for reselling in categories such as Arts & Crafts, Home & Kitchen, or Books.
One word of caution: chocolates and other meltables will need to be sold or removed from FBA warehouses before May 1, or Amazon will destroy them (this rule is to avoid melted chocolates during summer months).
If you're wanting to do Mother's Day bundles that include chocolate, be sure you do those Merchant Fulfilled. But be warned, if you decide to mail chocolates after May 1, you are still risking a negative feedback if the chocolates arrive melted. It's not worth the risk, in my opinion. One other option is to ship the chocolates (or other meltables) with ice packs, but this would most likely eat into your profit margins substantially.
March/April Dates to Prepare For
Do you feel lucky? If you want to have a successful St. Patrick's Day, be sure that all your lucky green items are all ready to be sent to Amazon. You may have some St. Patrick's Day bundles, four-leaf clover necklaces, or "Kiss me, I'm Irish" t-shirts, but if they are not listed on Amazon right now, you might miss out on the sale.
Get those items to an FBA warehouse as soon as possible. The sooner you have them in stock, the luckier you'll be to get the next sale!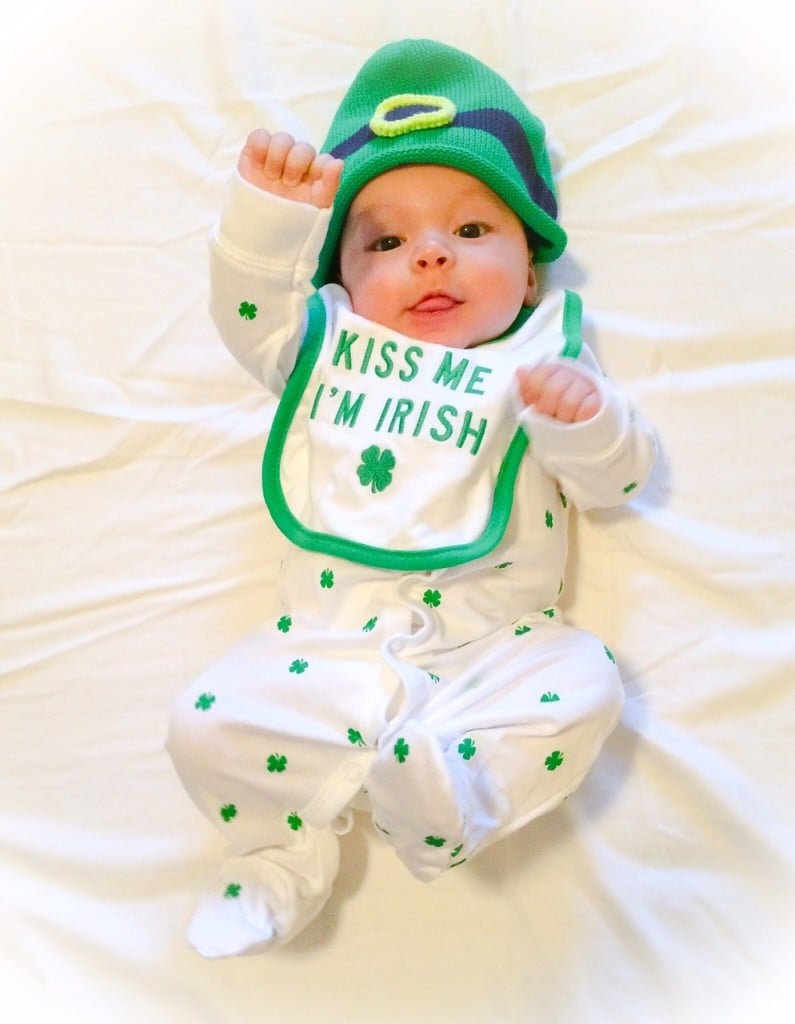 Another event that occurs in March that you need to prepare for is Spring Break. Many people who live in cold weather states like to travel to warmer areas of the world for spring break. Maybe they'll visit the beaches of Florida, cruise the Caribbean, or venture to any other warm-weather destination. They'll need to buy some items that might not be available in their local retail stores when there's still snow on the ground. This is where you come in. You can have exactly what they need waiting for them to buy on Amazon.
Easter is another holiday that you can be getting ready for. There are many ideas for Easter basket bundles, as well as other Easter-themed items. Easter usually occurs late March or April. Again, be sure you have your items listed before the holiday even gets close.
Feed the Beast
No matter what you source, it's always a good idea to keep feeding the Amazon beast. The more often you send items in, the more sales you will get, and the more often you'll get the Buy Box!
Some Amazon FBA sellers might get iced at this time of year. The roads are far too dangerous to get out and source or it might even be completely impossible for you to get out of your home. Regardless of the case, you still have some things you can do to help improve your FBA business.
Here are some ideas for when you can't get out to source:
Online Arbitrage – Buy online and (once the weather clears up) they'll ship it to you so you can process it and send it to Amazon. For some quality training on online arbitrage, check out Chris Green's book Online Arbitrage, The Selling Family's course The ABCs of Online Sourcing, or our blog post The Perfect Starter Kit for the Online Arbitrage Beginner.
Online Arbitrage + My Inventory Team – You can source online and then ship your items to a service called My Inventory Team. They can receive your inventory, prep it (poly bagging, FBA labels, etc), and ship it to Amazon for you. There is a fee, but hundreds of FBA sellers use their service to skip the processing side of the business. Check out John Bullard and My Inventory Team to see if it's a good fit for your business.
Reprice – As long as your ice storm hasn't knocked out your internet, you can still reprice your items. Click here for my step-by-step guide to repricing and here for my top 6 repricing strategies (number 3 increases my payout big time).
Removal Orders – While you are repricing, you might come across some items that you've decided probably won't ever sell. Maybe it's a book that was a 400,000 rank when you bought it, but now is a rank of 7 million. Based on your competition, maybe you think this book might not ever sell. Open up a removal order and either have the item removed or destroyed. Note: I have had books sell that ranked over 7 million. It's super rare but still happens. Just do whatever you feel is best for your business.
Learn – There are so many great books out there that can help you improve your FBA business. To see a blog post with the books I recommend most, click here. You can also spend time learning more about selling on Amazon by listening to podcasts, watching videos, taking online courses, etc. There are hours and hours of content you can consume to help you improve all aspects of your online business.
Rest – Really! Sometimes we entrepreneurs are so focused on our business passions that we forget to take care of ourselves. Taking regularly scheduled time off is so important to our physical, emotional, and even spiritual survival. To read more about the power of resting and to see how Rebecca and I schedule our rest times, click here.
Conclusion
Most FBA sellers will be happy when February is over. It's usually one of the slowest months when it comes to sales and profits, but you can still find many ways to make February profitable. Work hard, try new things, read new books, reprice older inventory, and be sure you avoid those long term storage fees. Don't worry… spring is around the corner, and increased sales are starting to bud!
Get A Year in FBA
This is just a sample of one chapter in Stephen's Year in FBA book which is an invaluable resource for Amazon sellers. You can buy the book now from Full-Time FBA.
Special Offer
There's never been a better time to give Amazon repricing software a go. With a free 15-day trial, 30-second sign-up process, no commission and no long-term contracts, there is no reason not to at least give it a try. And as an extra sweetener, if you use promo code "FBA10", you'll receive 10% off your first month's bill.
About the author:
My name is Stephen, and I love my job! I get the honour of working for myself, at home. I've been using Amazon FBA since 2011 and have been able to completely support myself and my family almost from the beginning.
On my FBA blog, we talk about what it takes to make FBA a full-time job.
http://www.fulltimefba.com
Read more from this author: