If you've ever looked carefully at your Amazon product listings, you may have noticed that your product has an Amazon BSR or Best Sellers Rank. This can be found in the product description section.
What's more, although it states 'Best Sellers Rank', your product doesn't really need to be a 'best seller' in the sense of the word to gain that ranking! In fact, your product only needs to have made one, yes, one single sale, to be awarded a best seller ranking.
Now before you get all excited over the fact that you are the proud owner of a best selling product on Amazon, being awarded this ranking doesn't necessarily mean that you actually have a best selling product! Weird, right?
But understanding what the Amazon Best Sellers Rank (BSR) is, what it means for your Amazon business and how important it is, will help you understand just how beneficial it can be to you.
In this post we will cover:
What is the Amazon Best Sellers Rank?
How is the Amazon Best Sellers Rank Calculated?
What is a Good Amazon BSR?
What's the Difference Between Amazon Best Sellers Rank and Organic Rank
3 Ways Sellers Can Use Amazon Best Sellers Rank Information
How Can I Improve My Amazon Best Sellers Rank?
What is the Amazon Best Sellers Rank?
The Amazon Best Sellers Rank (also known as the Amazon Sales Rank) is simply a number that is awarded to a product once one sale has been completed. As you might expect, the BSR is a fantastic indicator of how well a product is selling on Amazon.
Products with low sales have high BSR's, products with high sales have low BSR's, so the lower the BSR, the more sales will have been made.
For example, a product ranked at number seven has achieved higher sales than a product ranked at number 207. However, it's essential to understand that just because the Amazon Best Sellers Rank of a product is low, this doesn't indicate how well that item is selling in relation to other similar products, only it's overall rank.
For example, two similar products could be ranked at numbers 10 and 50, both low BSR's in Amazon terms, and so both products are likely to be best sellers even though they are 40 rankings apart. To really dig deep and discover whether a product really is a best seller or not, you must utilise the sub-category best seller lists rather than the top tier best seller lists.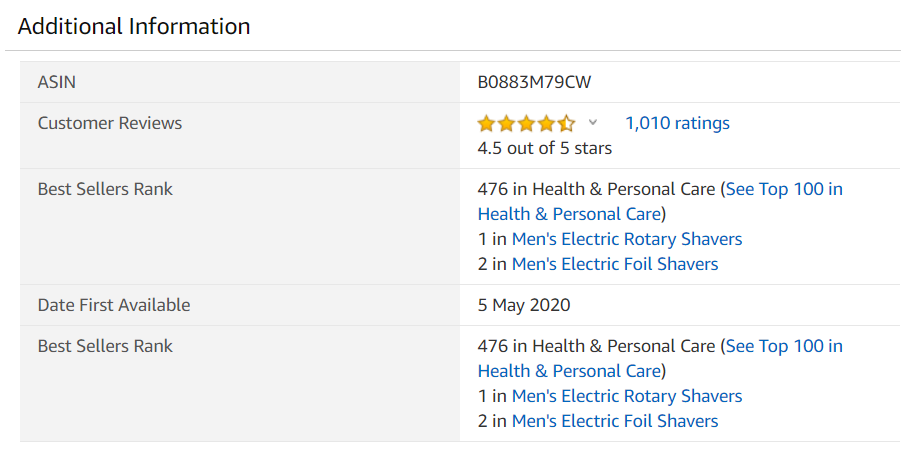 A product can also have multiple Amazon best seller rankings. This happens if a product is listed in more than one category. A product listed on Amazon can have a BSR of 2500 in Home & Garden, while the same product can have an Amazon Best Sellers Rank of 15,000 when sold in Pet Supplies. Similarly, a product that has a BSR of 1999 on Amazon.co.uk may have a sales rank of 100 on Amazon.com.
Oh, and there's more! Amazon BSR's fluctuate hourly too. This means that a product which has just made a sale will be ranked higher than a product with a sale made 59 minutes ago, so it's not the most optimal way to predict sales.
Confused? That's understandable but don't be, because despite Amazon's Best Sellers Rank not being as simple as it appears, it is still a highly valuable metric for Amazon sellers purely because it's an excellent way to estimate the demand for a particular product. This makes it a handy research tool when you are looking for products to sell on Amazon – more on this later.
How is the Amazon Best Sellers Rank Calculated?
Surprise! Amazon holds this as a closely guarded secret as you might expect. What is known though is that several factors influence and contribute to the Amazon Best Sellers Rank of your product. These factors are based only around sales rather than taking into account product reviews, pricing and so on.
So, the theory is that your BSR is calculated on:
Sales, both current and historic
Price changes, including sales and promotions
Similar competitive products
Every hour, Amazon updates the BSR values based on current and historical sales. So, if your product sold 10 units in one hour and your competitor sold five units, your BSR would be lower than your competitors (remember, lower is better!)
However, if in the following hour you sold only one unit and your competitor sold five, you would still have a lower BSR because the historical sales are also taken into account, so you won't automatically lose (or gain) a ranking that quickly. The BSR algorithm looks at your product sales overall and then allocates the numbers, so there are really never any drastic fluctuations.
If you were to gain a vast influx or drop in sales suddenly, you might not see an immediate change in your ranking.
What is a Good Amazon BSR?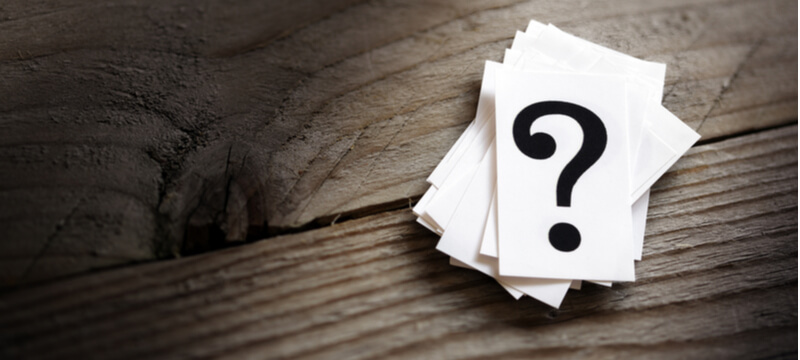 This is a tricky one because Amazon BSR's differ throughout each category. While an Amazon BSR of 1000 might be deemed a good ranking in the Pet Supplies category, that same ranking of 1000 in the DIY category could be terrible, simply because DIY might have slower selling products, so it's impossible to give a definitive answer.
If you consider the millions of products listed on Amazon though, as a rule, products with a sales rank of less than 2,000 are likely to be in-demand, and so this can be considered a good benchmark.
What's the Difference Between Amazon Best Sellers Rank and Organic Rank?
When it comes to a best seller ranking and a high organic ranking, it's essential to appreciate that a low Amazon Best Sellers Rank doesn't technically mean that your product is ranking well when it comes to your specific search terms.
Keywords dictate your organic ranking. In other words, they determine where your product appears in the search results on Amazon for a particular keyword. Your BSR doesn't influence your organic ranking at all, just like your keywords don't directly impact your best sellers rank. So, keywords and BSR both have totally different functions.
Let's look at it another way. Relevant keywords used in your Amazon product title, bullet points and main listing are critical in achieving a high organic ranking on Amazon. Sales are a factor in achieving a decent BSR.
So, although keywords and BSR's have different functions, these two factors are somewhat linked, after all, you need to ensure visibility in the search results through relevant keywords to make sales, and those sales will ultimately impact your BSR.
It's actually quite possible to have a top-selling product organically yet not have a number one BSR because Amazon places more importance to keyword-relevant products over best seller rankings.
This is why it's super important that you always research your keywords carefully and add only the highly relevant ones to your listings. Organic rankings are ultimately more important than your Amazon Best Sellers Rank, and you will achieve more product views this way.
So, Amazon Best Sellers Rank is best for estimating the sales 'frequency' of a product rather than looking at its overall popularity.
3 Ways Sellers Can Use Amazon Best Sellers Rank Information
1. Easy Product Research for Newbies
This is a useful method to uncover successful products. When researching products to sell on Amazon, they must be in-demand, and the best sellers rank can provide this information. Remember, the lower the rank, the more sales are being made so you can create a short-list of products that are potentially viable by checking the BSR's. Generally, you should look for products that have a sales rank of 2000 or less.
Related: 7 Amazon Product Research Tactics You Need in 2023
2. Competitor Research for Experienced Sellers
Every Amazon seller should have one eye on the competition! Amazon Best Sellers Rank can help with this by facilitating competitor monitoring. Look at similar products to yours and compare the BSR's. If your competitors' products have better BSR's than your product, then you should consider tweaking your keywords and product listing to help invigorate sales and ultimately improve your BSR.
You can see all the best selling products and their Amazon best seller rankings by viewing the 'Best Seller Lists' on Amazon.
Bear in mind that when you view these best seller lists, you'll also see some seasonal products depending on the time of year – for example, paddling pools, Christmas decorations and so on which can skew the results.
3. Estimate Sales Using Amazon Best Sellers Rank
This is a potent function of the BSR and by far the most useful way to use the data.
Imagine if you could predict how often a product sells on Amazon? Well, now you can!
Let's say your own product has an Amazon Best Sellers Ranking of 1500. By totting up your own sales, you'll already know that a BSR of 1500 equates to, for example, approximately 700 transactions per month. Then take a look at your BSR history (this is why it's essential to keep abreast of it). Your BSR from one month previously was, for example, 2500 because your sales were not as good. Let's say you made only 500 sales. Historically though your BSR at the same time the previous year was 500 when you made 1600 sales.
Using this data, you can work out that if your rank was:
#1500 with 700 sales
#2500 with 500 sales
#500 with 1600 sales
Then other products with an Amazon Best Sellers Rank similar to these figures are most likely making sales of a similar proportion.
You should also be a little wary because as mentioned, rankings can fluctuate between categories, and so these are only estimates. Even as estimates, this is valuable data that you can use when you are researching new products or tracking your competitors.
Video: Amazon BSR Explained
How Can I Improve My Amazon Best Sellers Rank?
It's natural to want to see your products achieve a decent BSR.  While this won't affect your organic ranking, if you can reach a low enough ranking with your BSR (ideally between 1 and 100) your product will appear in the Best Seller Lists. This, if nothing else, does give you some kudos.
To put it bluntly, you will need to generate more Amazon sales! Not only that, but you should also keep an eye on your own sales and those of your competitors because to improve your Amazon Best Seller Rank you must outsell your competitors. If you simply level with them on sales, your BSR won't improve.
So, to really effectively improve your Amazon Best Sellers Rank you should look at the bigger picture.
1. Optimise Your Amazon Product Title
Your product title must include only relevant keywords, including exactly what your product is, the colour and size (if applicable) and the brand name if it's a well-known name.
2. Be Competitive on Price
Price is a significant factor when it comes to winning the buy box, so you must set your prices correctly. Consider using repricing software to remain competitive.
3. Supercharge Your Bullet Points
Add the key features and benefits of your product to the bullet points in your main description. Keep them informative and concise to hook your reader immediately.
4. Differentiate Using Your Product Images
Impress your potential buyers and make your product stand out with high-quality images that set you apart from your competitors. Choose images that are super HD and differ from the product images in other descriptions.
Taking pictures of your product from different angles will help paint a picture of how your product will look or can be used in real life and sets you apart from your competitors.
5. Utilise Amazon FBA and Prime
Amazon favours sellers who use their fulfilment service, and of course, you'll then have the opportunity to offer Prime on your listings.
Buyers love speedy delivery and the trust and reliability that comes with FBA and Prime, so this brings you a huge opportunity to increase your sales – and ultimately your Amazon Best Seller Rank.
Final Thoughts
While the Amazon Best Sellers Rank can appear complicated at first glance, it's worth taking notice of. The benefits to you as an Amazon seller are huge, not only for your own Amazon business, helping you make improvements, but also for gaining valuable insights into your competitors' sales and activities.
Some sellers may dismiss the Amazon Best Sellers Rank as a vanity metric, but there is more to this data than a competition to achieve the number one best selling product.
Ignore the information that can be gleaned from the Amazon Best Sellers Rank data and you run the risk of missing out on interesting and powerful insights that are hugely beneficial for the growth and success of your Amazon business.