Guest post by Kev Blackburn from Life Success Engineer
Accounting for Amazon sellers can be a real headache! Selling on Amazon isn't like any other business.
Speaking to a legal accountant that can ensure you are working within the law is always the first thing I recommend to others when asked the question.
However in my experience, some accountants do not know a lot about Amazon businesses.
Since 2015, I have been an Amazon Seller that uses either Google Sheets or Microsoft Excel spreadsheets to manage business bookkeeping.
I have had to work with my accountant closely to ensure I can provide him with all the documentation and information he requires.
In this blog post, I wanted to recommend the online accounting software that I have been using for the past two months which is now changing how accounting in the business is managed completely.
For those that need a recommendation to a UK-based accountant that has a lot of Amazon business experience, you can contact me and I will send you the details to the accountant that will be able to help you out.
Sage One Overview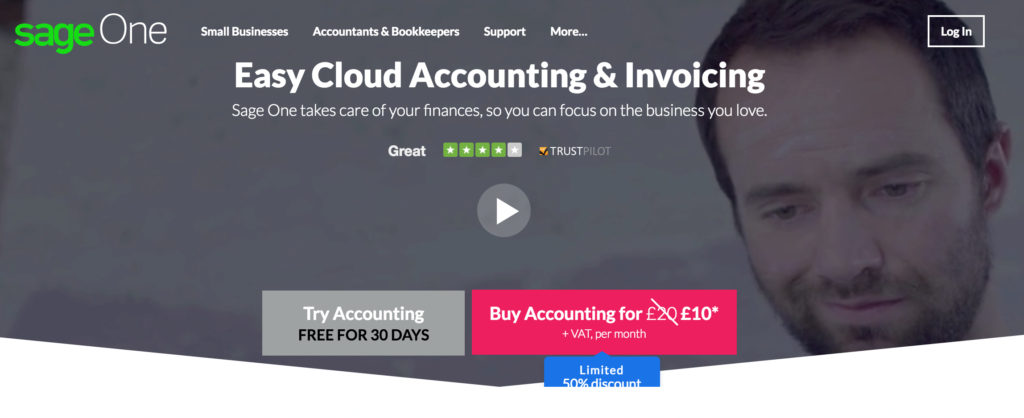 Sage One is an online accounting software that allows you to manage your business finances at every level.
The software links to your business accounts and electronically tracks all transactions, which you can then assign correctly as per your operations.
It will then give you a business overview on all things from sales to expenses. The software also allows many other things such as invoice creation and cash flow forecasts.

Sage One Alternative: Google Sheets
For those that are not ready for electronic accounting, Google Sheets are a free alternative with many benefits for online arbitrage sellers.
Below is the comprehensive master sheet guide to all the spreadsheets you will need in your business if Sage One is not for you.
In the video below, I explain how these online arbitrage business spreadsheets could help you be even more successful on Amazon.
Final Thoughts
Whether you're a new seller or an experienced Amazon seller like Kev, you need to have an Amazon accounting software solution. It will help you to understand your costs and manage your cash flow better.
New sellers should probably go with something straight-forward like Google Sheets or Microsoft Excel.
More experienced sellers will require something more robust like Sage One, QuickBooks or Xero.
It can be tough to decide what software is right for you. We recommend you do your research and find the one which suits your business needs and budget. Most will come with a free trial so you can try before you buy.
Speaking of free trials, we have a free 15-day one for our automated Amazon repricing software, RepricerExpress.
You don't even need a credit card to get started so why not give it a try today and start saving time and increase your Amazon Buy Box percentage.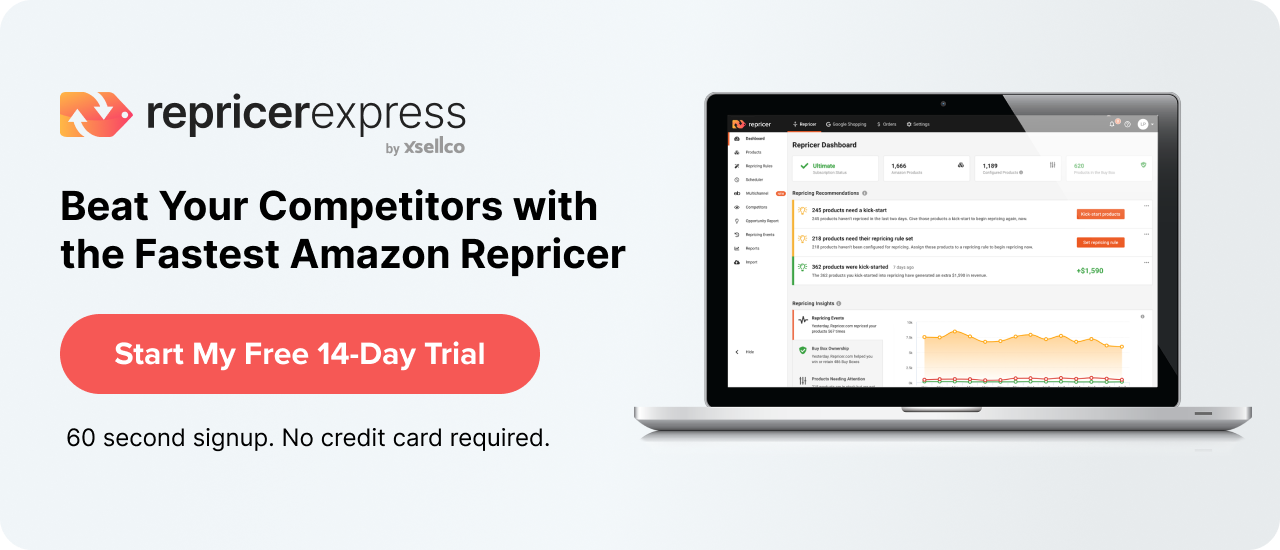 About the Author:
My name is Kev. In 2015, I took massive action and started a business on Amazon. Within 6 months, I quit my full time Electrical Engineer job and we have now gone on to sell over £1,000,000 worth of physical products. We created a team of virtual assistants and physical employees, which gave my family the freedom to build the lives we wanted. On my Life Success Engineer blog, I share my journey and everything I have learned along the way. Read my story or check out my YouTube channel.
Read more from this author: