One of the most important decisions you will make when selling your products online is choosing the ecommerce platform that will work best for you. It's likely that when you are making this decision, you'll look at Amazon FBA vs Shopify and wonder which you should use, as they are two of the most prominent players around when it comes to ecommerce.
Amazon and Shopify have both built vast reputations, with Shopify powering over 800,000 businesses and Amazon receiving 2.5 billion visitors every month! For most entrepreneurs, these amazing stats make it a hard choice, as both platforms are reliable in the world of ecommerce.
What's the Difference Between Amazon and Shopify?
Let's consider these two platforms. The main difference between Amazon and Shopify may appear obvious, and to be honest, it is! Amazon is a ready-made 'marketplace' whereas Shopify focusses on you designing and building your store from scratch.
So, in other words, Amazon easily attracts buyers to its single online marketplace which allows you to reach millions of potential customers worldwide, while Shopify simply gives you the tools to build a stand-alone webstore rather than putting you in front of customers too.
This is the key difference, and so it might seem clear cut. After all, if Amazon already has a fabulous reputation and huge customer following which you can tap right into that's the decision made surely?
Well, not entirely, because to access Amazon's customer base, there is, of course, something that you must give in return. You will pay a percentage of every sale you make, to Amazon.
You will also have to abide by their rules as you would expect. Shopify on the other hand, although requiring you to market your store yourself once designed and built as there is no ready-made traffic, allows you to keep more of your sales profit as you won't be relinquishing a fee. It's a tricky one, isn't it?
That's why these key differences make it hard to compare Amazon and Shopify like for like. What you can discover through a comparison of Amazon vs Shopify is a better understanding of which platform will suit you and your specific business model.
The Pros and Cons of Selling on Shopify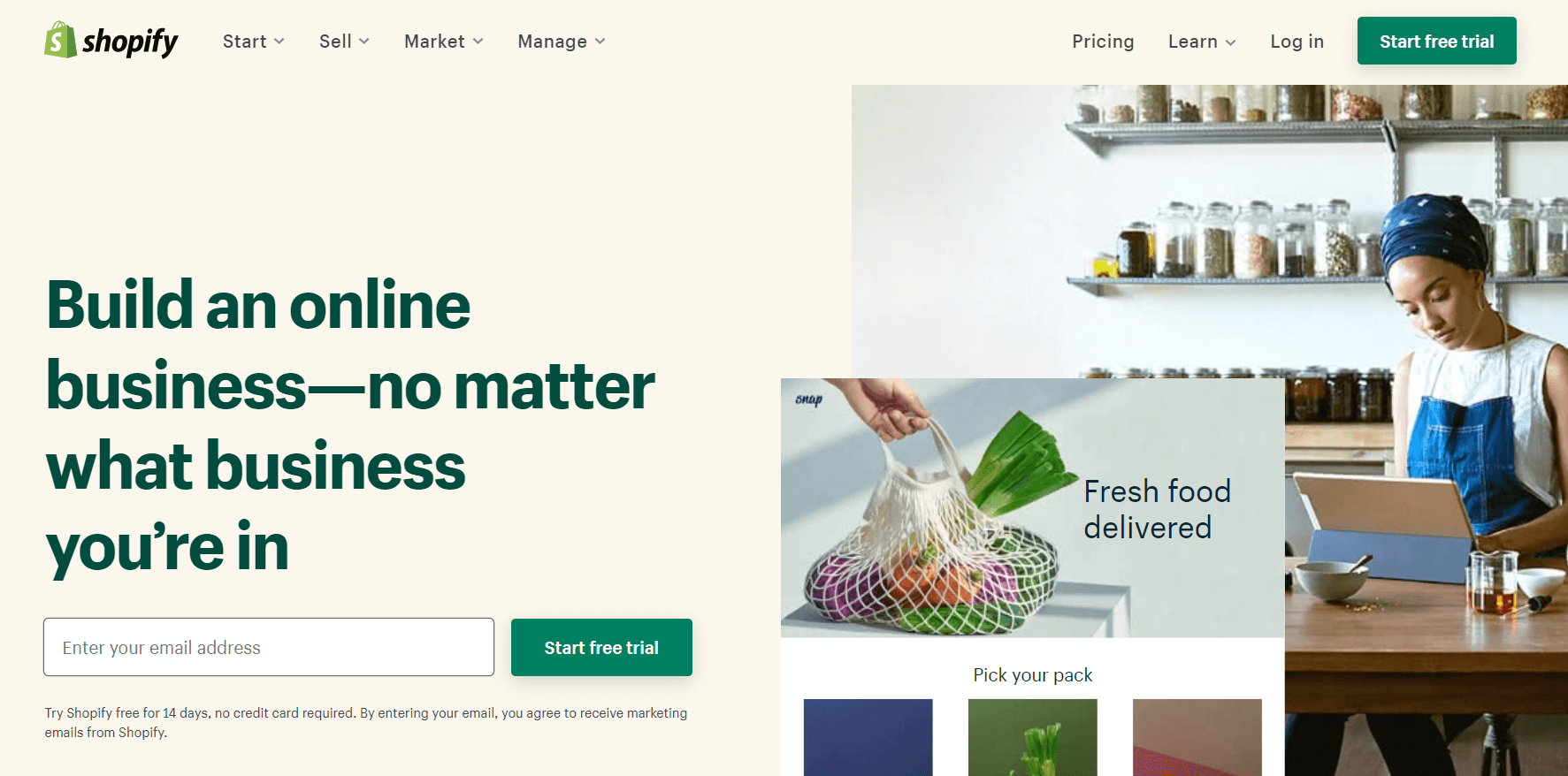 First, a little more about Shopify: it is, as you would expect, a leading ecommerce platform that allows budding entrepreneurs to start their online store without any technical experience.
Because of its simplicity, user-friendliness and host of design features, it's an excellent place to start for those, including newbies, who want to launch an online business with very little skill. Shopify is all about building a premium quality webstore of your own.
This, of course, means that you won't be competing directly with anyone else because the store belongs to you. While this sounds fun, remember that building your store will be exciting, but the real work begins when you understand that you must find customers and drive traffic to your store to make it work.
It has to be said that there are a large number of pros to choosing Shopify as your ecommerce platform.
Pros
Free 90-day trial
Easy to use
Flexible design
An affordable way to build your online store
Your store belongs to you
More control over your store
Access to powerful ecommerce tools and apps
Simple to create your unique brand identity
Mobile friendly store
Opportunity to build a substantial business
Free Shopify payments
In a nutshell: With Shopify, the pros just keep on coming! You can get access to the basic plan, design and build your store and trial it for 90 days completely free. During this time, you can use Shopify payments which also cost nothing so you'll get a clear idea of exactly how a Shopify store can work for you. Because it's such a flexible platform with access to ecommerce tools and apps, you'll be able to build your brand identity from day one and expand very easily.
Cons
Marketing must be done yourself
Potential increase in marketing costs
No reputation to piggyback off
Monthly fees add up with the use of additional apps
Access to reports is not available with the basic plan
Transaction fees apply if using a third-party payment provider
In a nutshell: The most crucial aspect of Shopify to be aware of is the enormous job of marketing your store once it is built. Marketing is a full-time task, and you won't have the reputation of a platform like Amazon to piggyback off so it will take time, effort and money to promote your brand and start getting sales.
You won't see any reports on the basic plan either, so you'll need to keep track of data yourself. Remember too that if you don't use Shopify payments, you'll incur a transaction fee on all your sales.
The Pros and Cons of Selling on Amazon FBA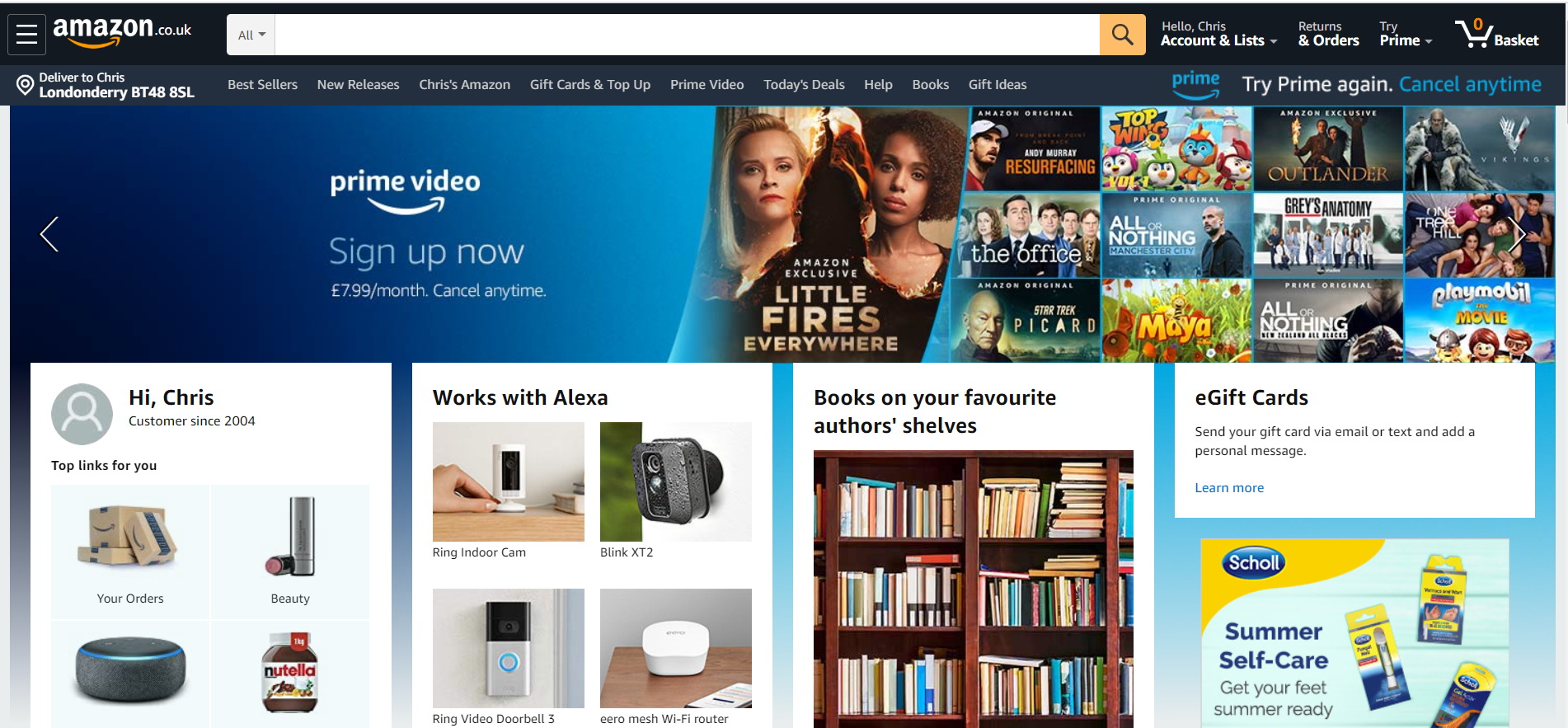 Let's now look at Amazon. Amazon is also a leading platform and pretty straight-forward to use, although listing a product and adding images can sometimes be time-consuming as there are lots of 'back-end' sections to complete.
Like Shopify, it's the perfect place for newbies to start, especially those with zero technical experience. At this point, you may already be thinking that although Shopify has many pro's, Amazon sounds like it could be the more comfortable option, after all, it offers FBA, a ready-made marketplace and of course a reputation beyond your wildest dreams. So, let's see;
Pros
Free 30 day trial with a Pro account
Instant access to a global audience
Ready-made brand reputation
Setup and start selling immediately
Reach motivated buyers easily
Built-in customer service
Easy refunds and returns service
Sales reports data
FBA service available
In a nutshell: You can trial Amazon pro for 30 days allowing you to get to grips with setting up your product listings and start selling immediately to a worldwide audience. In reality, you could list a product and get your first sale within an hour!
If you choose to register using FBA, the setup process is longer as you'll have to ship your products to a dedicated Amazon warehouse, but in doing so you cover not only your storage and fulfilment but Amazon will also deal with your customer service, any returns and refunds, so it's completely hands-off for you.
Cons
Fees payable to Amazon for every sale (15% – 40%)
You must adhere to Amazon's rules or risk suspension
It's a highly saturated platform
No control over your store page
No design options
Undercutting tactics by competitors
In a nutshell: Amazon's fees, while pretty reasonable bearing in mind that you reach a ready-made audience, can appear to eat into your profits quite dramatically. This, coupled with a highly saturated platform when it comes to some categories, restrictions and of course undercutting by competitors, could mean that the fees just aren't worth the extra services offered.
Related: Amazon FBM vs Amazon FBA: Which is Better?
Video: Shopify vs Amazon Pros and Cons Review Comparison
Amazon Fees vs Shopify Fees
When it comes to comparing Amazon vs Shopify, it's unsurprising that fees will play a big part in your decision-making process. Profit is critical to the success of your ecommerce business, and you want the best value. An Amazon pro account will cost you £25 + VAT per month, and typically your selling fee per item sold will be 15% on top of this.
If you use FBA, Amazon's fulfilment programme, your platform costs will, of course, be higher – closer to 35% – as you will need to factor in storage and fulfilment costs as extras. These fees will vary depending on your product. So, as an example, based on the sale of a product at £29.99, along with your monthly account fee, you'll pay £4.50 in selling fees for each product you sell. Using FBA, your selling and fulfilment fees will be approximately £9.90.
Shopify has three main pricing plans: Basic at $29 per month, Shopify at $79 per month and Advanced Shopify at $299 per month. The Basic package has everything you will need to begin with, apart from reports, and it's roughly the same cost as Amazon, but you won't have any additional charges unless you add on paid apps.
So, again, based on selling a product at £29.99 and using Shopify payments, your only fee would be the monthly plan cost. This sounds like a complete no-brainer, doesn't it? But zero selling fees are only a benefit when you are making sales! So, the higher selling costs of the Amazon platform need to be weighed up against the traffic that Amazon provides.
Related: Amazon Seller Fees: The Cost of Selling on Amazon
Which is Right for my Business: Amazon vs Shopify
This is the million-dollar question. There are distinct advantages and disadvantages, pros and cons to both options. The considerable leverage you'll get through Amazon's existing audience is a massive lure, and FBA means you can concentrate on really marketing your business and products. It's also super quick to set up. But, fees can quickly add up, and you may face some restrictions when selling individual items.
You must also be prepared to stay within Amazon's often strict rules which can be stifling – particularly if you want to grow your business. Remember too that you will be at the mercy of feedback and reviews left by buyers, and pricing fluctuations and competition from other sellers, so you will never have full control over your business. Shopify gives you complete ownership of your online store, and that includes its design, layout and your branding.
Everything to do with your store is entirely under your control. The fees are very fair too. However, to reap the benefits, you'll need to dedicate lots of time and effort to make it a success. You'll need to manage not only your store but also your storage and fulfilment, your customer service, marketing – which should not be underestimated – and you'll need to spend time researching your competitors to ensure you stay on the ball.
Can I Use Amazon and Shopify Together?
Absolutely! In fact, it's recommended.
There is no reason why you shouldn't diversify. It's never a good idea to have all your eggs in one basket anyway.
To make things even easier, you can integrate Amazon with Shopify. Simply connect your Amazon selling account to allow you to reach Amazon customers instantly. This way you'll get the best of both.
Final Thoughts
To truly answer the question of which platform to use in the battle of Amazon vs Shopify, ask yourself: "What do I want from my business and how do I want to sell my products?" If you want complete flexibility and control and are equipped and motivated to market your products and brand to ensure higher profits, then Shopify is the answer.
If you prefer to drive sales through a more 'ready-made' platform and are happy to relinquish some control in return for higher fees and some restrictions, then Amazon could be the better option for your business.
To truly create the successful business you deserve, consider how much time you have available, how much control you require, what effort you are prepared to put in and ultimately how quickly you want your business to grow unrestricted.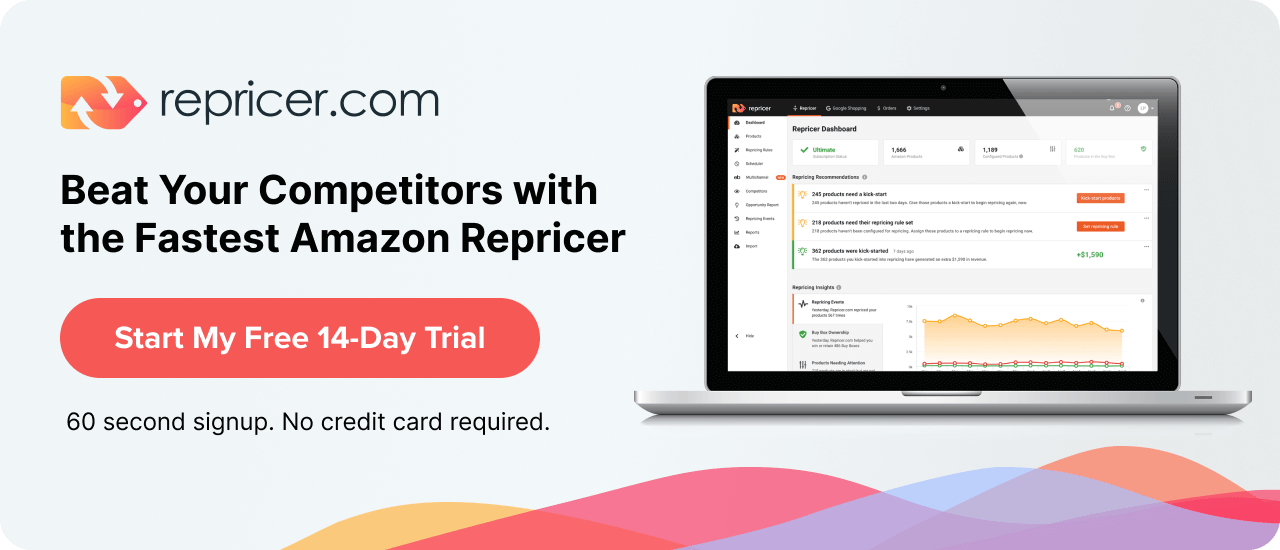 Related: